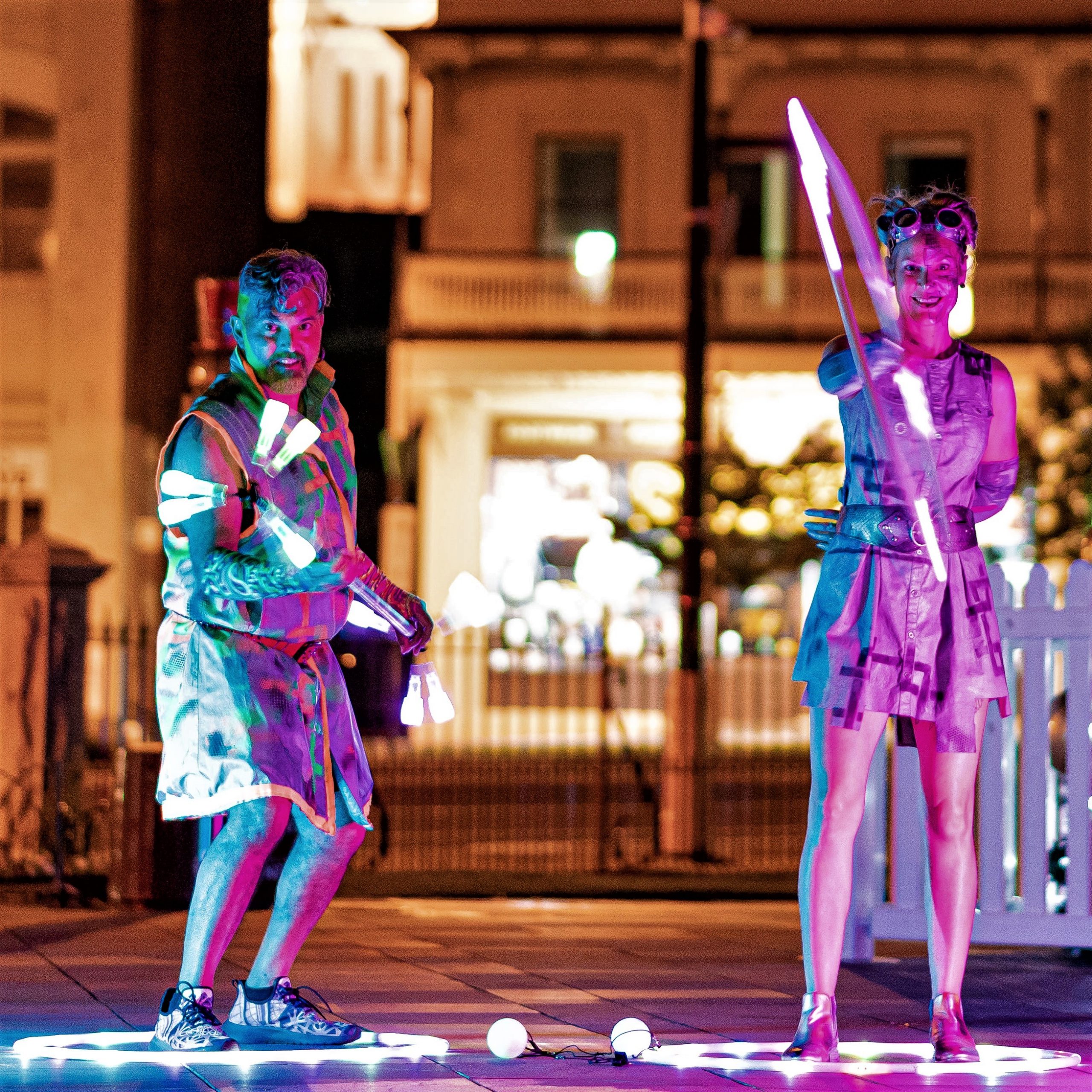 CONNECTED CIRCUS: FAMILY FUN
Experience our vibrant and colourful Circus space that has been created for families to enjoy together! Come and relax on the grass, listen to the music and play with the kids.
The Connected Circus delivers exciting workshops, performances, games, circus and other fun activities for the young and young at heart. There are a variety of spaces that you can enjoy, from a Toddler play space, undercover and outdoor Games spaces and our very entertaining Circus space. In this Circus space there will be instructors available to teach you how to Hula Hoop, spin Plates and Pois and even master the Flower-stix.
Across from us at the Flag Circle, you will be able to participate in a range of workshops including; Happy Hoops, Nimble Ninjas, Circus Silliness and our special night-time workshop – Luminous Lights, where children get to become the stars of the show and perform with LED props for Festival-goers.
Look out for The Connected Circus's Roving characters wandering around the Festival. You might see a pair of lost Viking Tourists, Playful Pirates singing Sea-shanties and even a Green Pixie trying to train her Minotaur.
Don't miss out our night-time shows with The Connected Circus performing with LED and Fire in the Flag Circle.