Special Events at Port Fairy Folk Festival 2024 coming soon. Read about Special Events at Port Fairy Folk Festival 2023 below.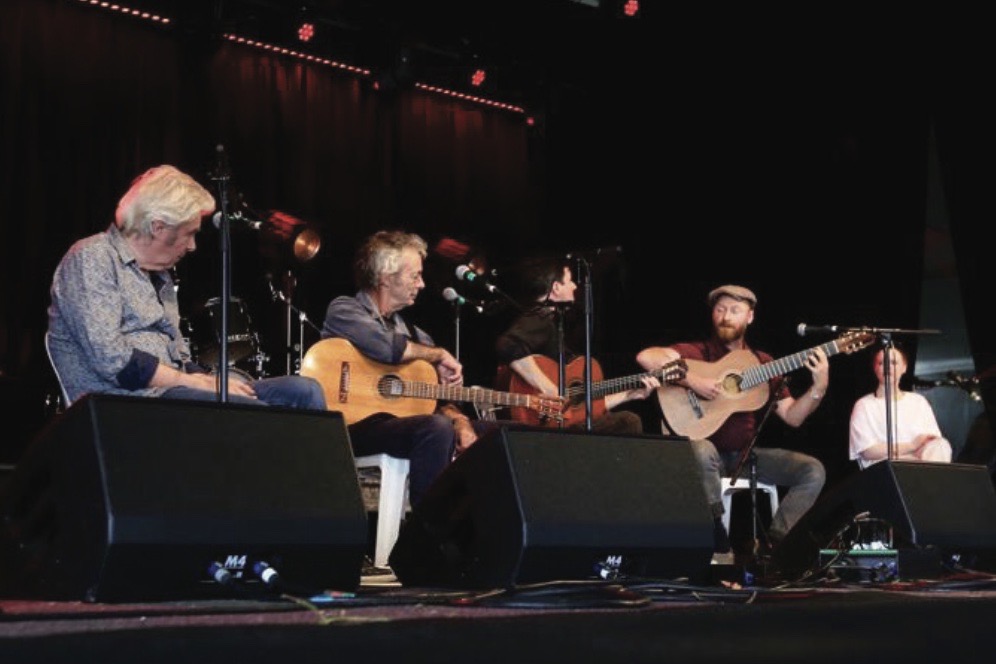 The Guitarists
The Guitarist's Show is traditionally one of the festival's most treasured themed concerts. The 2023 show, once again hosted by Nick Charles will be a stellar showcase of some of Australia's leading players and a choice selection from our fabulous international guest list. Australian artists Liz Stringer, Jeff Lang and Nick Charles will be joined by Jon Boden (UK), Jerry Miller (USA) from The Eilen Jewell Band and Tim Easton (USA). Be prepared for some magical solo performances and the famous spontaneous collaborations Port Fairy Festival audiences love.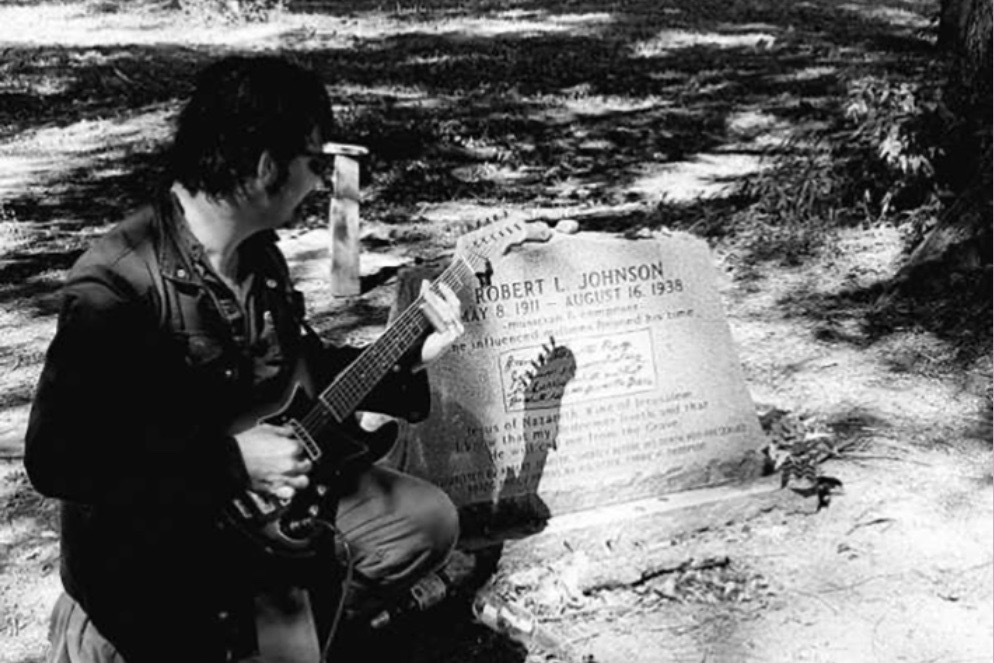 JUKEJOINT
(PBS106.7FM)
LIVE TO AIR RECORDING
Early James, Blue Moon Marquee and Folkie favourite Fiona Boyes join popular PBS 106.7fm program The Juke Joint live on stage with host Matt Frederick for a special Port Fairy Folk Festival recorded event.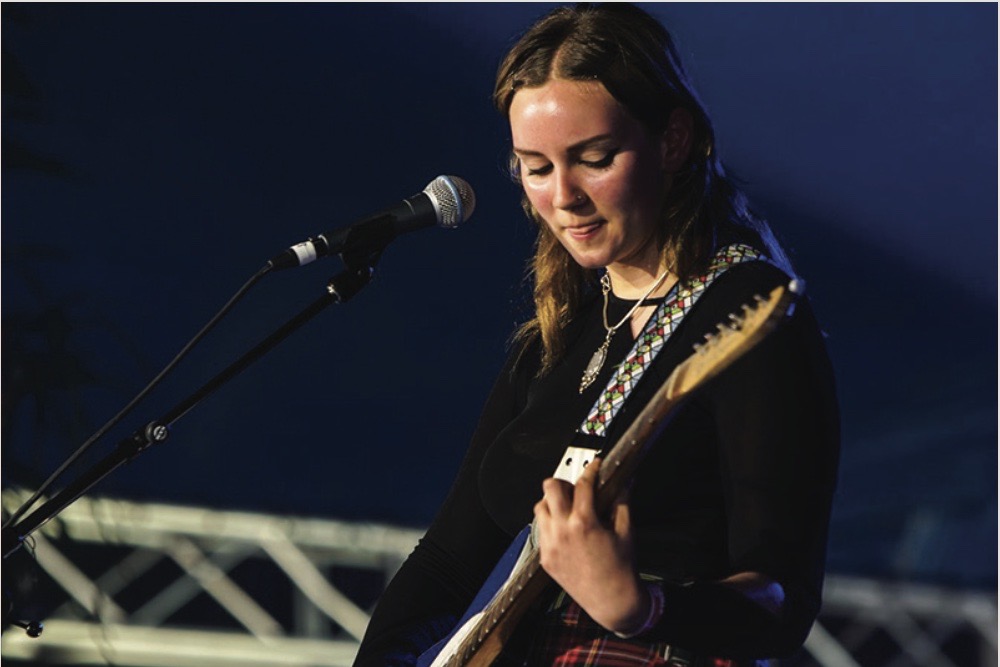 Following on from the success of last year's pilot program, Future Folk is back to support young emerging artists and performers hailing from regional Victoria. Port Fairy Folk Festival have partnered with the Moyne Shire Council FReeZA program to offer this unique performance and mentoring opportunity to ten musicians.Whether you're into trad, folk or indie rock, we've put together an exciting line up of "Future Folk" for you to discover.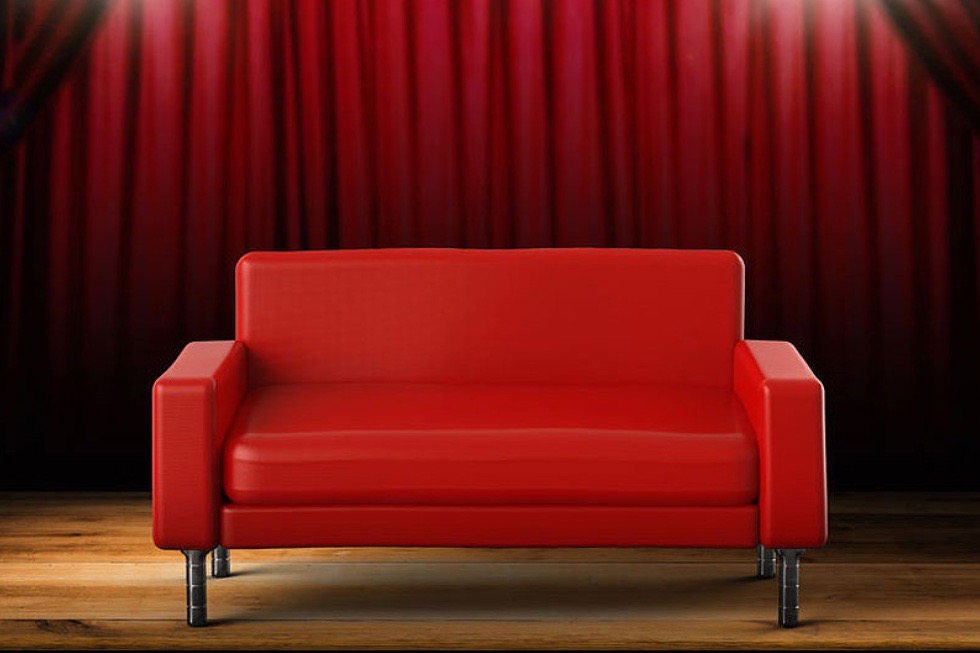 ON THE COUCH WITH BRIAN NANKERVIS
Join Brian Nankervis (Rockwiz, ABC radio) as he invites specially selected festival performers to join him for live songs and stories. On The Couch sessions feature revealing, thoughtful and playful interviews with a series of guests and stripped back, intimate performances of their songs. Audiences can expect great music, true confessions, entertaining anecdotes, laughter, tears … and a little music quizzing!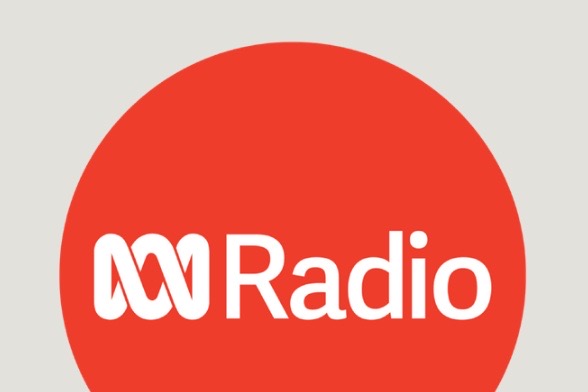 ABC RADIO BROADCAST: LIVE FROM PORT FAIRY
Join ABC Radio presenters Jeremy
Lee and Fiona Parker in this beautiful live program of song and storytelling with Port Fairy Folk Festival artists, broadcast around Victoria from the Reardon Theatre, Port Fairy. Secure a seat or tune in live to your local ABC.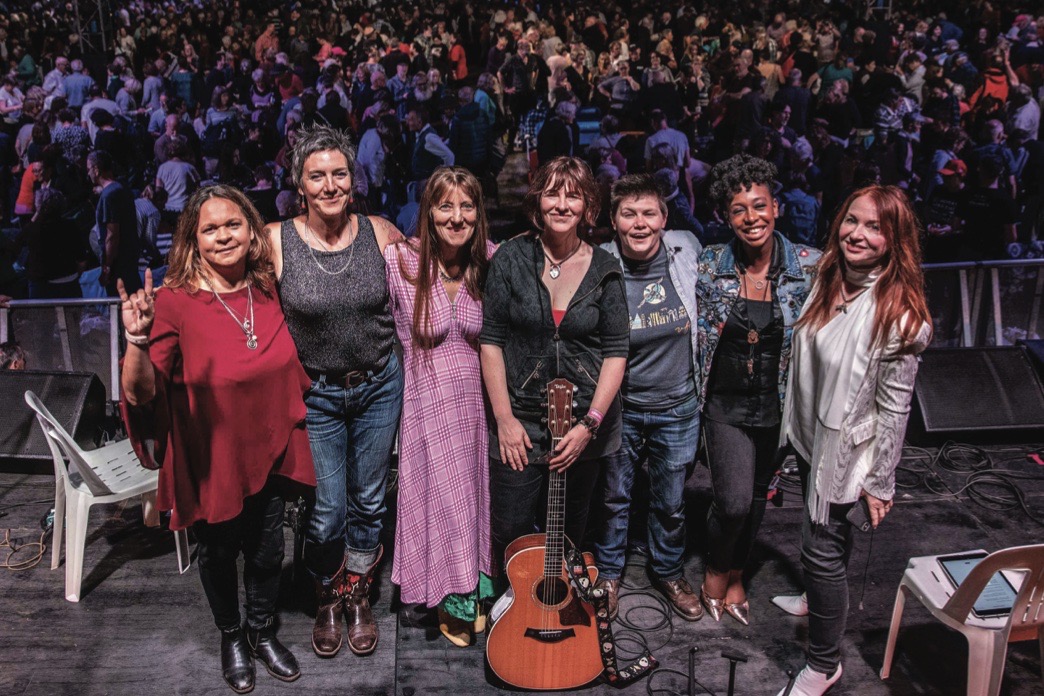 WOMEN OUT LOUD: Hosted by Sarah Carroll
In 1996 our Founding Director Jamie McKew debuted what is now one of the great traditions of the Port Fairy Folk Festival – the Women Out Loud program.
Each year, festival goers carve out their Sunday morning to witness the brilliance of the Women Out Loud program which celebrates the amazing calibre of international and local musicians that feature at the Port Fairy Folk Festival. The first concert was 'A Woman's Heart' and was hosted by Lynne Tracy with Hannah Schotten, featuring Bronwyn Calcutt, Kristina Olsen, Maria Forde, Lisa Young
and Chloe Hall.
Over the span of 45 years we have seen an extraordinary line-up of women in music sharing this stage; from Ani Di Franco to Kavisha Mazzella, Judy Small to Margret RoadKnight, Judy Jacques, Chris While, Julie Matthews, Deborah Conway, Kerrianne Cox, Mary Black, Kate Miller Heidke, Vika & Linda Bull, Janis Ian, Claire Bowditch, Ruthie Foster, Christine Anu, YolanDa Brown and more!
At this year's festival, some of the most powerful voices of today will be playing on the beautiful River Stage including; Dani Larkin, Folk Bitch Trio, Gina Williams, Mary Coughlan, Niamh Regan, with the morning program hosted by Sarah Carroll.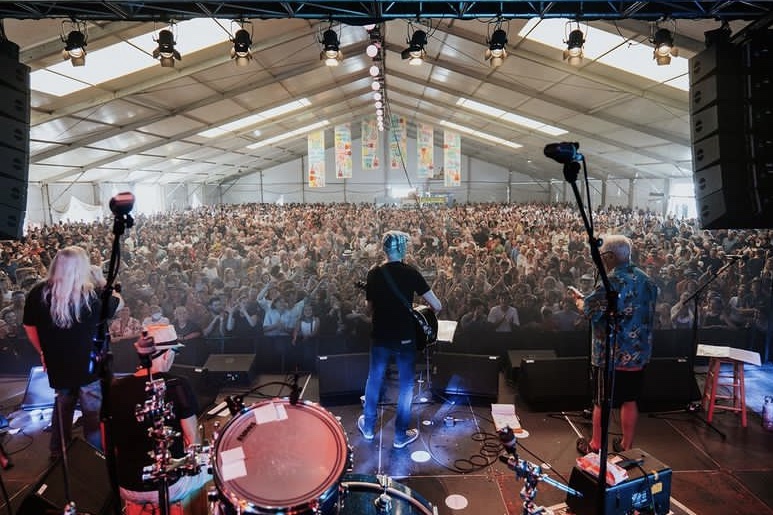 The Sunday Singout
Folk legend Rick E Vengeance, assisted by his wife Leanne… launched the Sunday Singout around 1997. The two would guide the crowd at the Guinness Tent (now the Shebeen) on a journey of classic and often tongue in cheek songs…  then include members of the audience on stage for what Rick called 'Live Karaoke'. The shows were intended to be 'just for fun' and were an instant hit with festival goers. Jimi Hocking (Jimi the human, Screaming Jets) joined the Sunday Singout as Rick's sideman in 1999 whilst also appearing at Port Fairy. Jimi has been a regular at the festival playing electric blues, solo & mandolin shows and shared a long friendship with Rick. The two continued the Sunday tradition together for the next 18 years.
Then in 2018, heartbreak… the irreplaceable Rick E Vengeance passed away. It was Rick's wishes that Jimi would continue the Singalong and bequeathed to him his black Maton workhorse guitar. Over the years the Singout had also acquired the talents of Mark Aspland on (Woodskin) Cajon, and Claymore frontman/legend William Hutton. More recently, talented vocalist Catherine Rutten (Mother) stepped in to assist with the Live Karaoke so that tradition may also continue. "Rick E Vengeance was such a unique character and wanted to include EVERYONE in the joy of music, I loved the guy and continue the Sunday Singout in his honour." – Jimi Hocking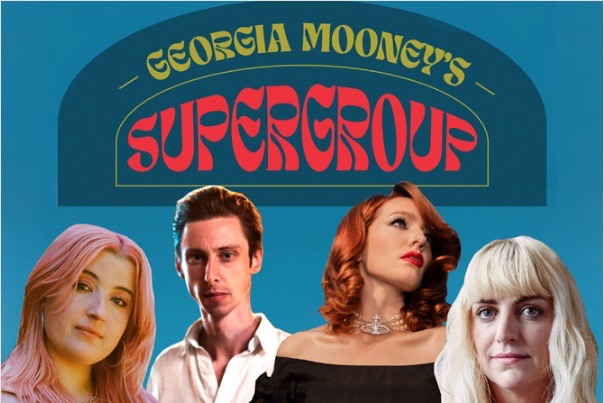 GEORGIA MOONEY'S SUPERGROUP
Half chat show, half captivating concert, SUPERGROUP is one of the most entertaining live shows you'll see. Hosted by Georgia Mooney, and backed by an incredible house band, a beautiful mish-mash of Australia's favourite songwriters come together to play each other's songs and share weird and wonderful stories.
Making it's Port Fairy debut this year, SUPERGROUP will feature special guests: Sally Seltmann, Skyscraper Stan & Georgia Delves (Georgia State Line).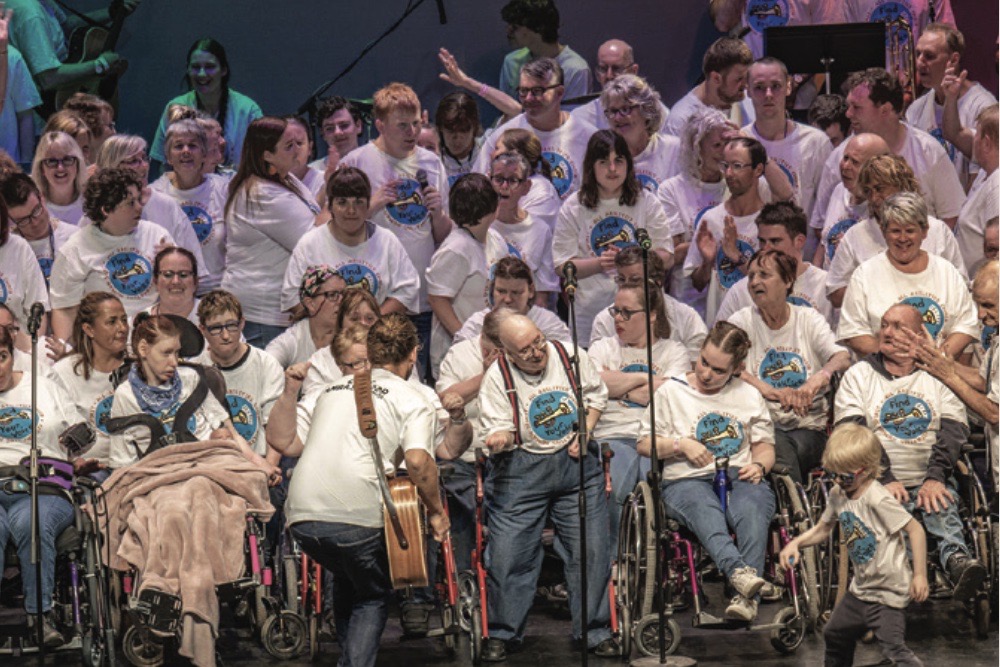 FIND YOUR VOICE COLLECTIVE
Grass-roots vibes, world-class rides.
Please ensure your seatbelt is fastened & tray table stowed. We're ready for take-off… Returning to the festival that started it all – Find Your Voice Collective is run by community, for community, welcoming all ages, genders, abilities, ethnicities, sexual preferences, religions & backgrounds.
The Collective will be joined at PFFF 2023 by some renowned international artists – adding to a highlight reel of past appearances with the Melbourne Symphony Orchestra, The Wiggles, Mama Kin Spender & Australia's Got Talent – a performance that has been viewed over 60 million times.
We celebrate humanity through creativity. We are the songs that we sing. We are the rhythms to which we move. We are the designs that we imagine. We are the stories that we share. We are the creatives. We are the activists. We Are You.
This choir is likely the largest of its nature anywhere in the world & might just be the highlight of your PFFF…
EXPLORE MORE OF PORT FAIRY FOLK FESTIVAL