Port Fairy is a year-round family friendly destination, but even more so at Festival time! All weekend long, there is a program of free entertainment in the Village, and there are also historic and natural wonders to explore, from the Wharf to Griffith Island and its lighthouse, the Museum, and the Botanic Gardens. Visit the Adventure Playground at Martin's Point, or get your wheels on at the Skate Park.
Inside the festival arena, experience our vibrant and colourful Circus space that has been created for families to enjoy together! Come and relax on the grass, listen to music and play with the kids. The Connected Circus delivers exciting workshops, performances, games, circus and other fun activities for the young and young at heart.
Across from The Connected Circus, at the Flag Circle, you will be able to see a range of performances as well as a couple of special events at main stages.
2023 Childrens Performers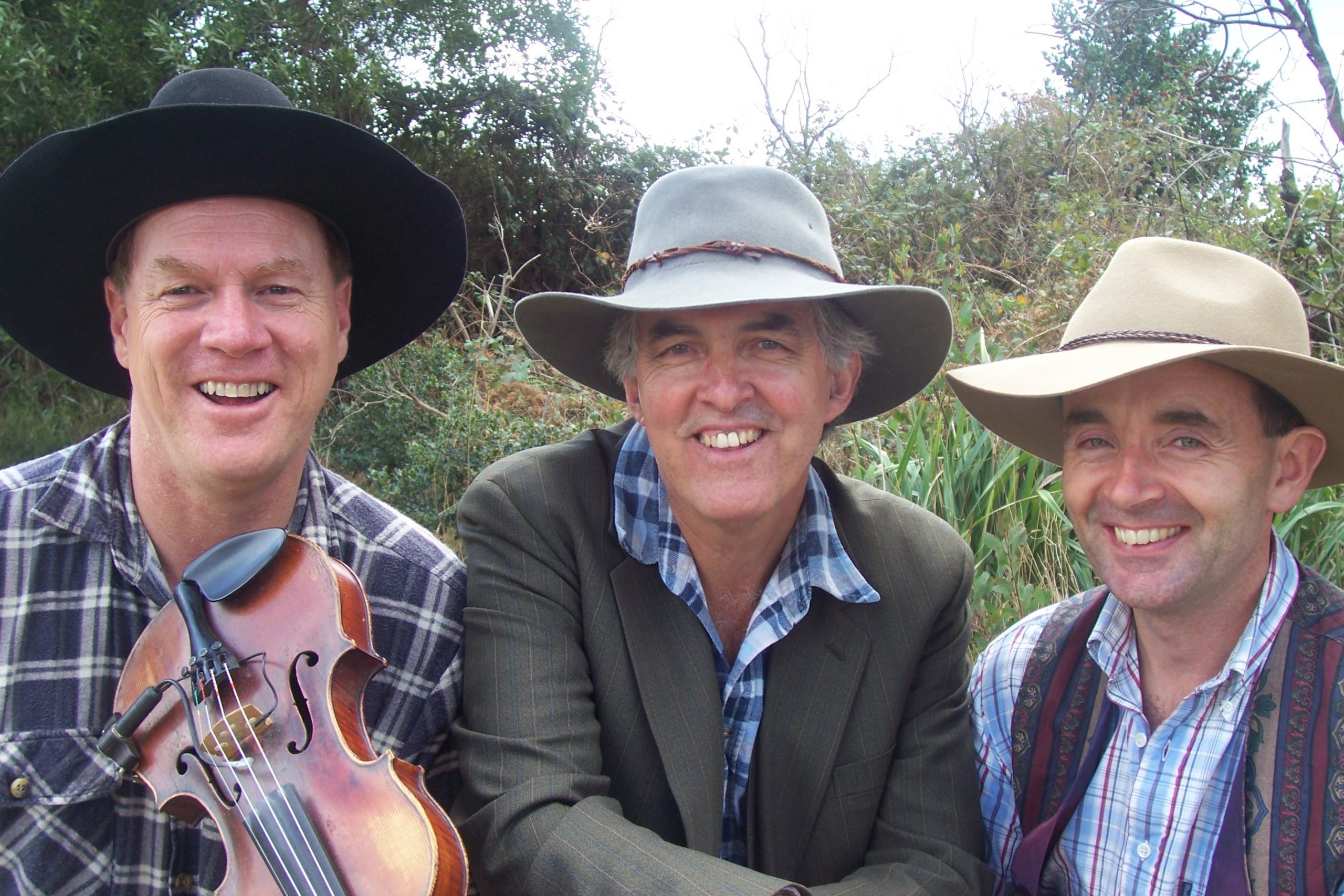 BUSHWAHZEE BUSH DANCE BAND
Bushwahzee is an entertainment company based around the Bushwahzee Bush band which has been performing bush dances in Melbourne since 1981. Bushwahzee will be calling many of the old bush favourites Heel and Toe Polka, Galopede, The Bush Tango and The Bush Hubba Hubba. Fun for the whole family!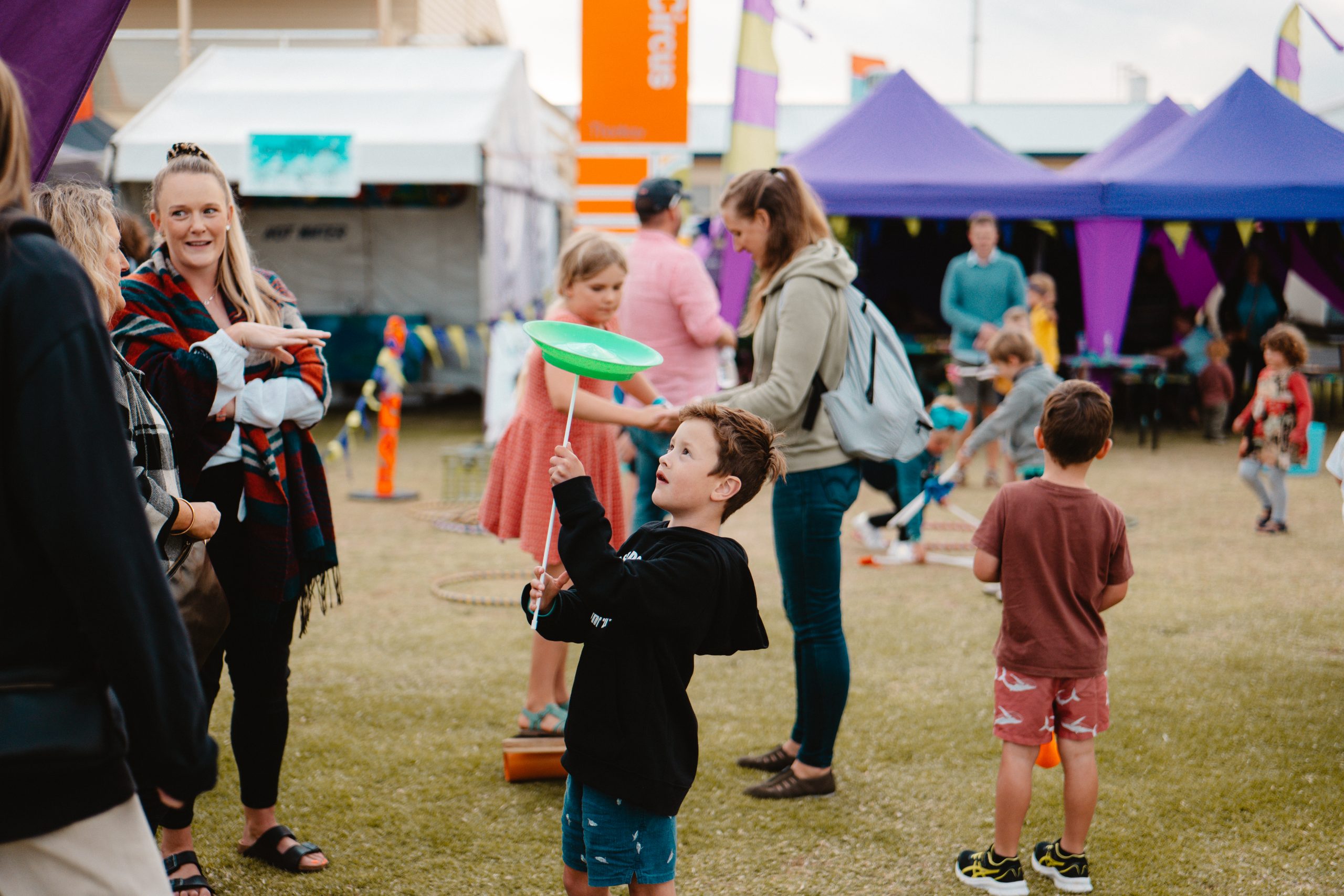 THE CONNECTED CIRCUS
The Connected Circus delivers exciting workshops, performances, games, circus, and other fun activities for the young and young at heart. There are a variety of spaces that you can enjoy, from a Toddler play space, undercover and outdoor Games spaces and our very entertaining Circus space. In this Circus space there will be instructors available to teach you how to Hula Hoop, spin plates and Pois and even master the Flower-stix.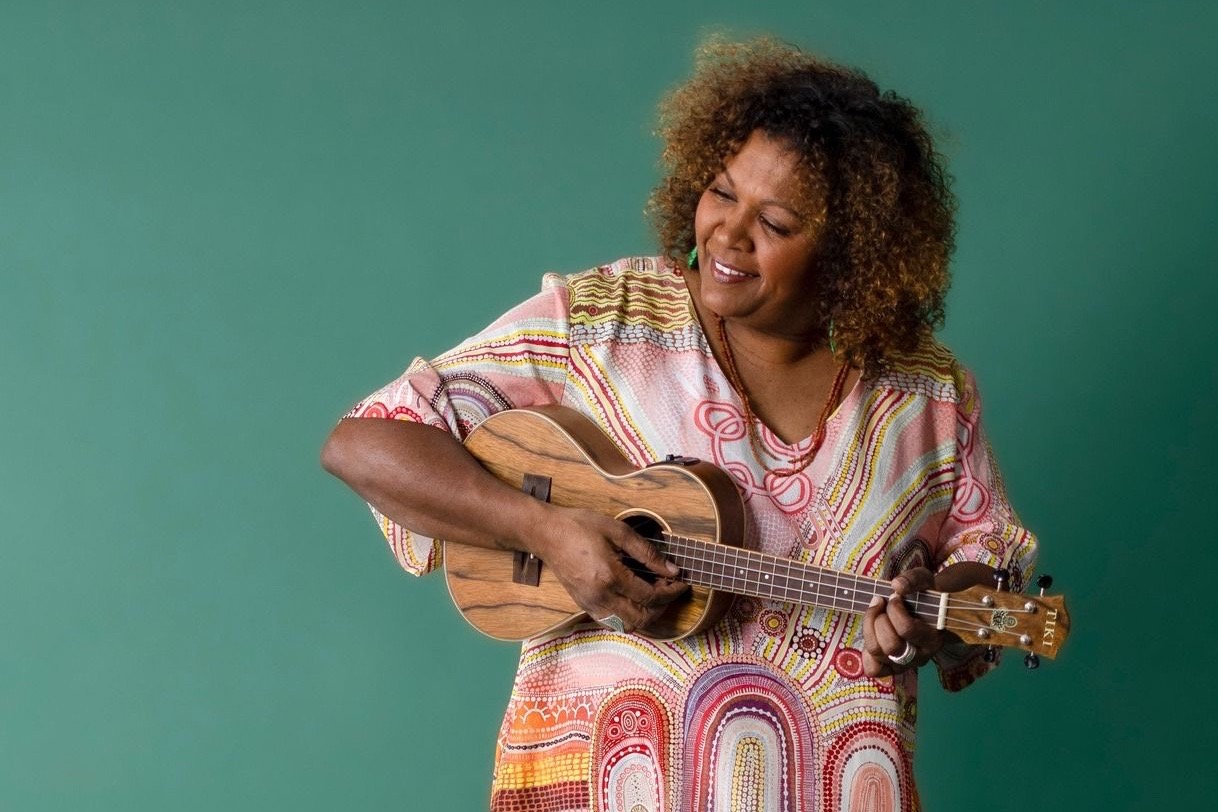 EMMA DONOVAN – FOLLOW THE SUN
Acclaimed Indigenous Australian singer-songwriter Emma Donovan presents her very special recent album Follow the Sun—a celebration of her country, kids, community and language.Commissioned by ABC Kids (2022), Follow the Sun features original songs penned by Donovan, alongside much-loved classic children's tunes such as 'I Can Sing a Rainbow' and 'Once I Caught a Fish Alive'—each sung in Noongar and Gumbaynggirr languages. Children are encouraged to sing along and discover new dances and rhythms as they follow the sun with Emma Donovan.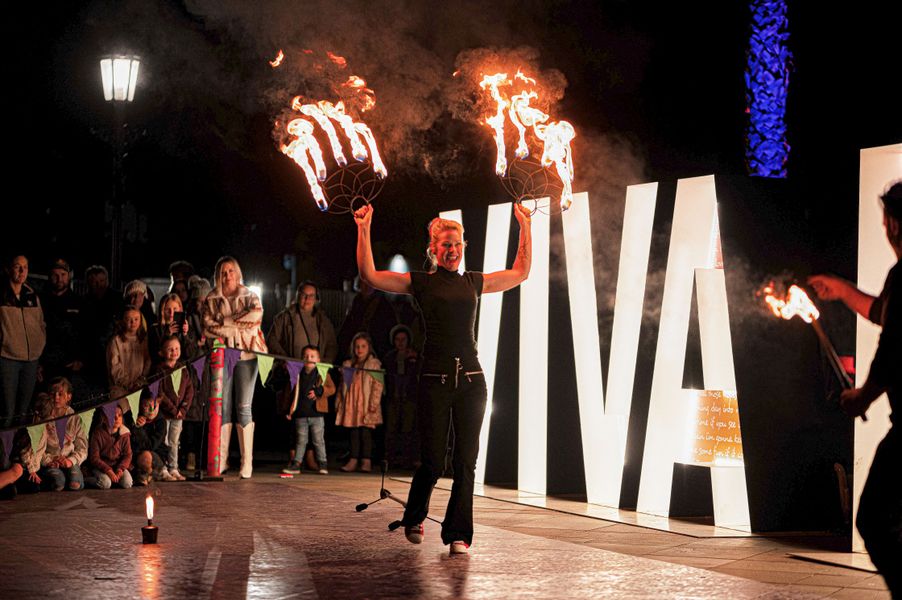 FIRE FOLK
Bec and Vern dance, move and groove to funky ElectroSwing, Deep House beats and Classic Aussie Rock with a range of fire equipment. Dressed in suave Swing suits or even in Denim and Flannies, this creative couple blend different music forms with their own original style using Circus props like Fans, Pois, Staffs and Dragonstaffs. Audiences are entranced by their innovative, engaging and slightly ridiculous performances.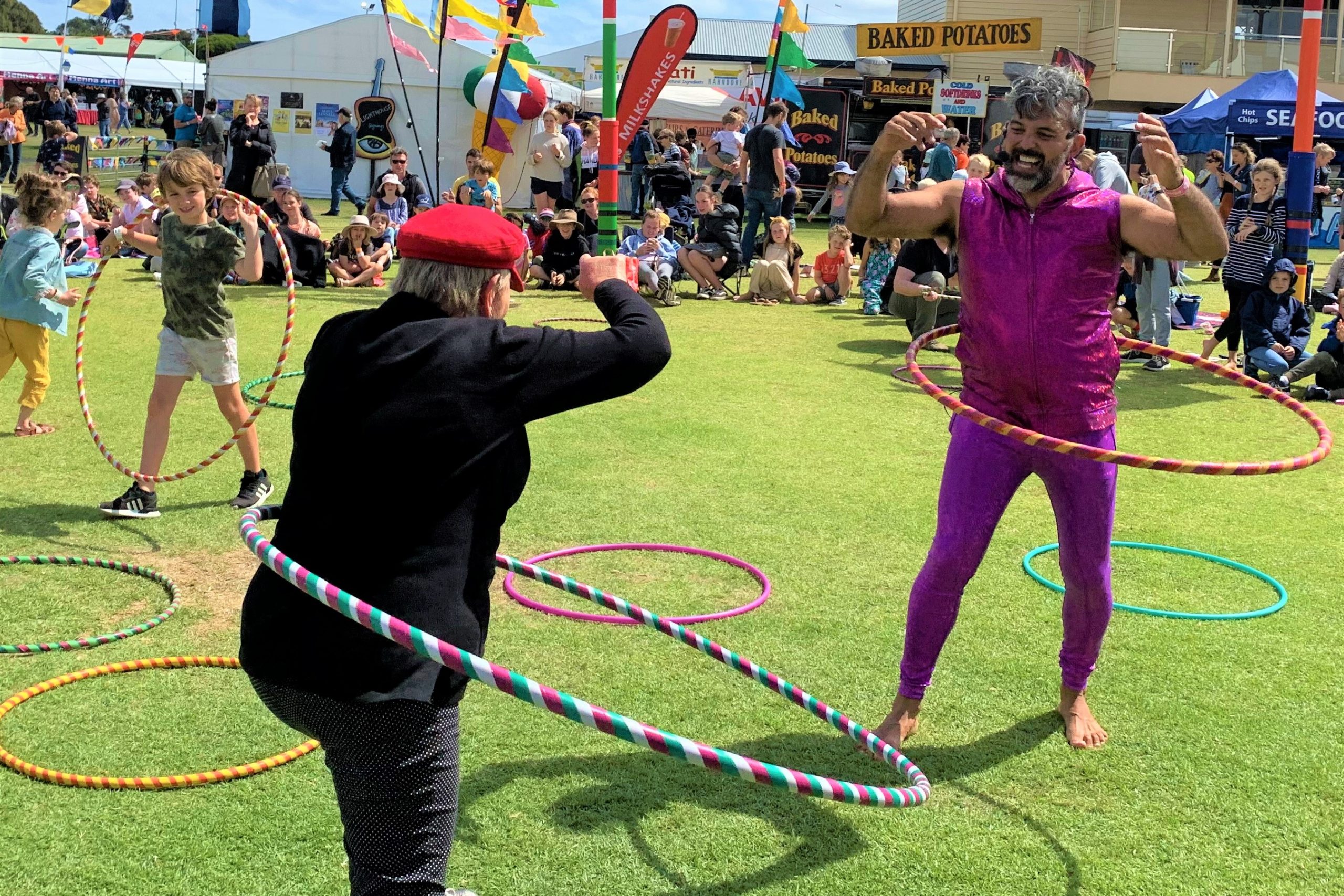 HAPPY HOOP WORKSHOP
Ever wanted to learn how to Hoop? Come to our morning Hoop workshop over the festival and discover new Hooping tricks and some funky dance moves with our Happy Hoop masters. All ages welcome.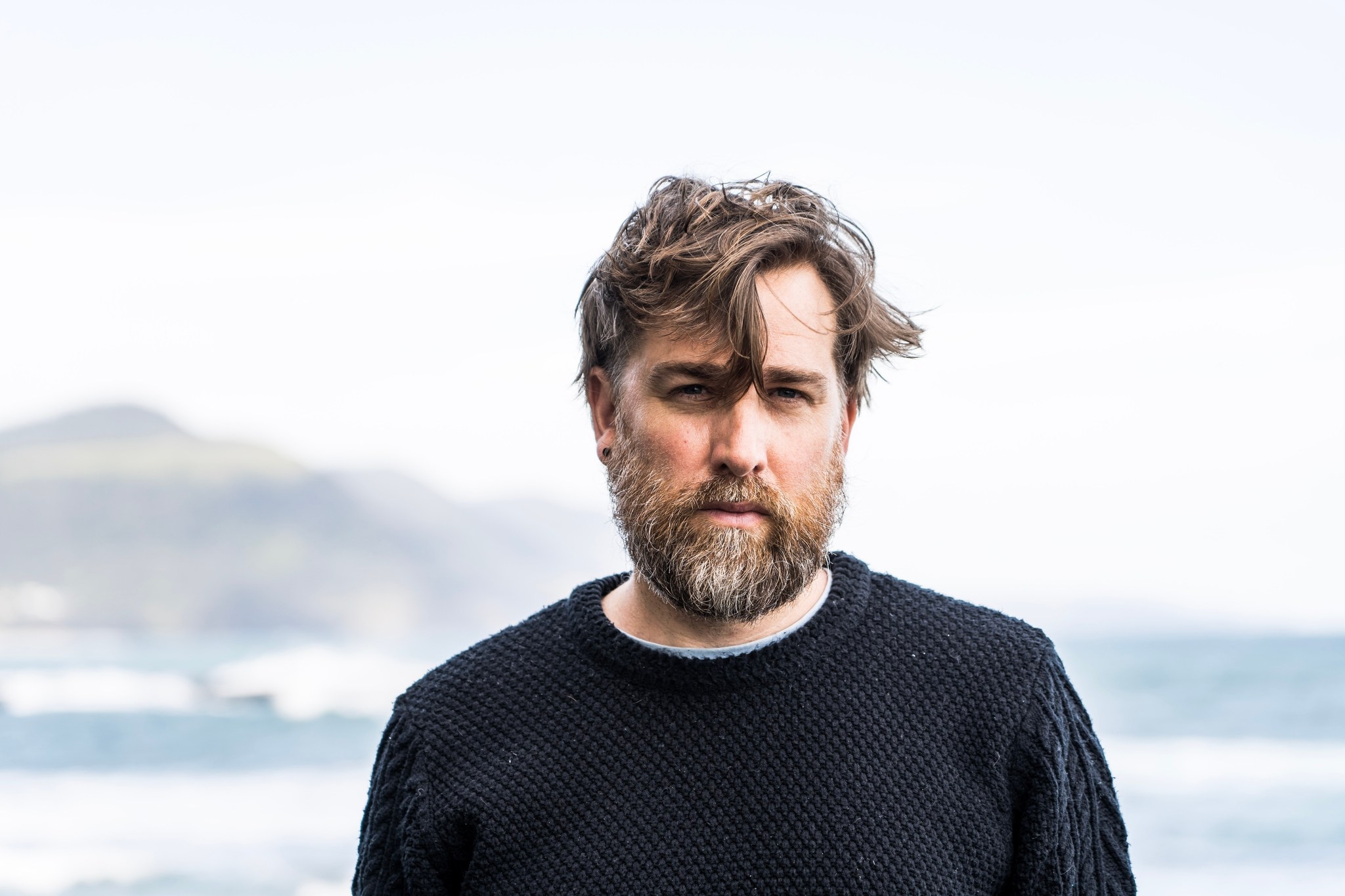 JOSH PYKE BOOK READING
Josh Pyke is an award winning Singer, Songwriter and Children's book Author. He has released 7 books to date, with 2 more slated for 2023. Josh is also a lifetime ambassador for the Indigenous Literacy Foundation for whom he co-wrote the song Words Make the World Go Around with Justine Clarke and the kids from the Gawura Indigenous College in Sydney. Join Josh as he reads one of his stories and sings WMTWGA at the Flag Circle.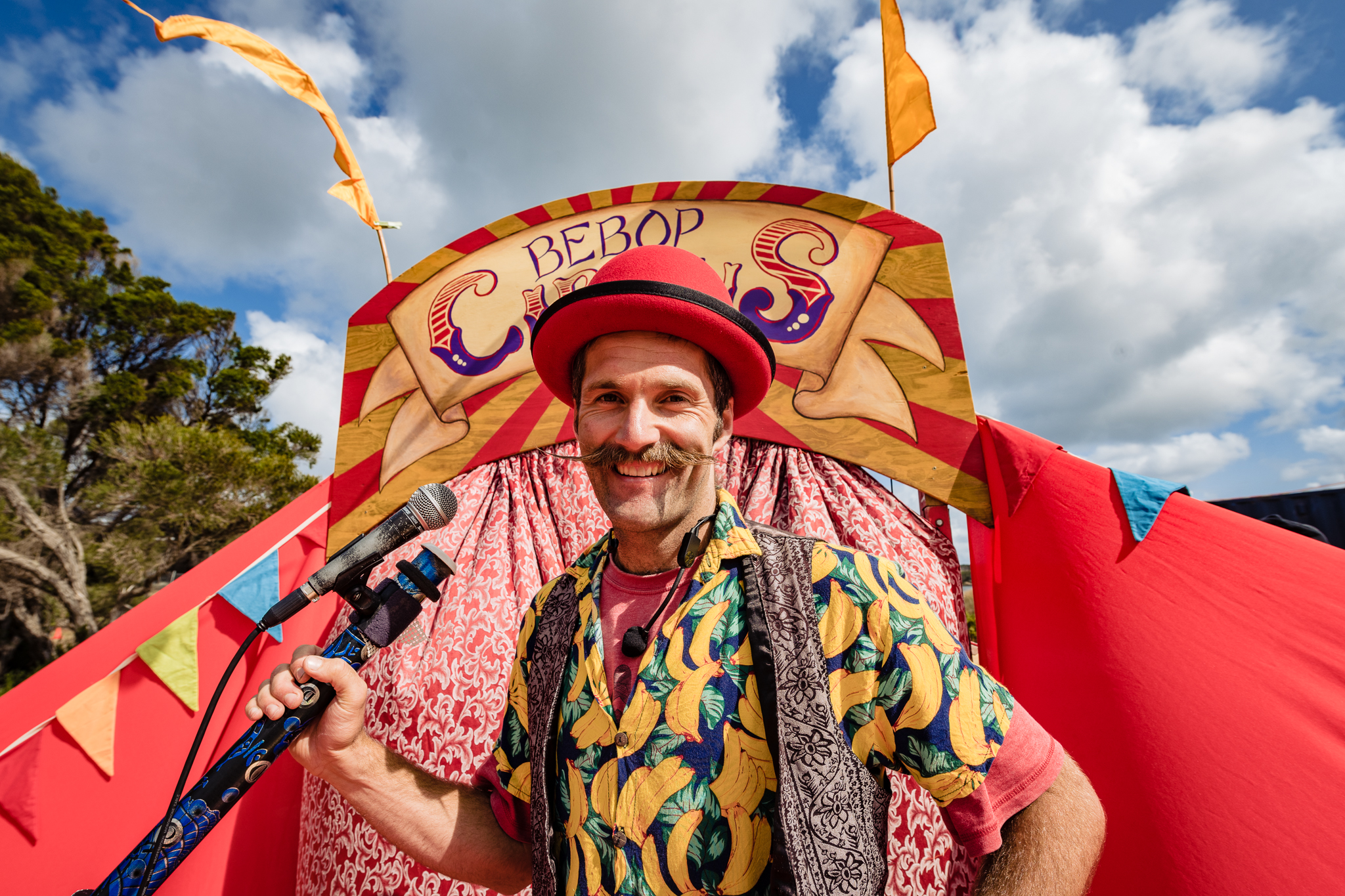 KRAZY KOALA PUPPET SHOW
The Krazy Koala Puppet show combines catchy live music, slap stick comedy and charismatic puppets in a show which will delight the entire family. Performing their favourite songs including "Puppets like to Party" & " Life much better when we all get along", the puppets are sure to make all the kids and most of the adults laugh.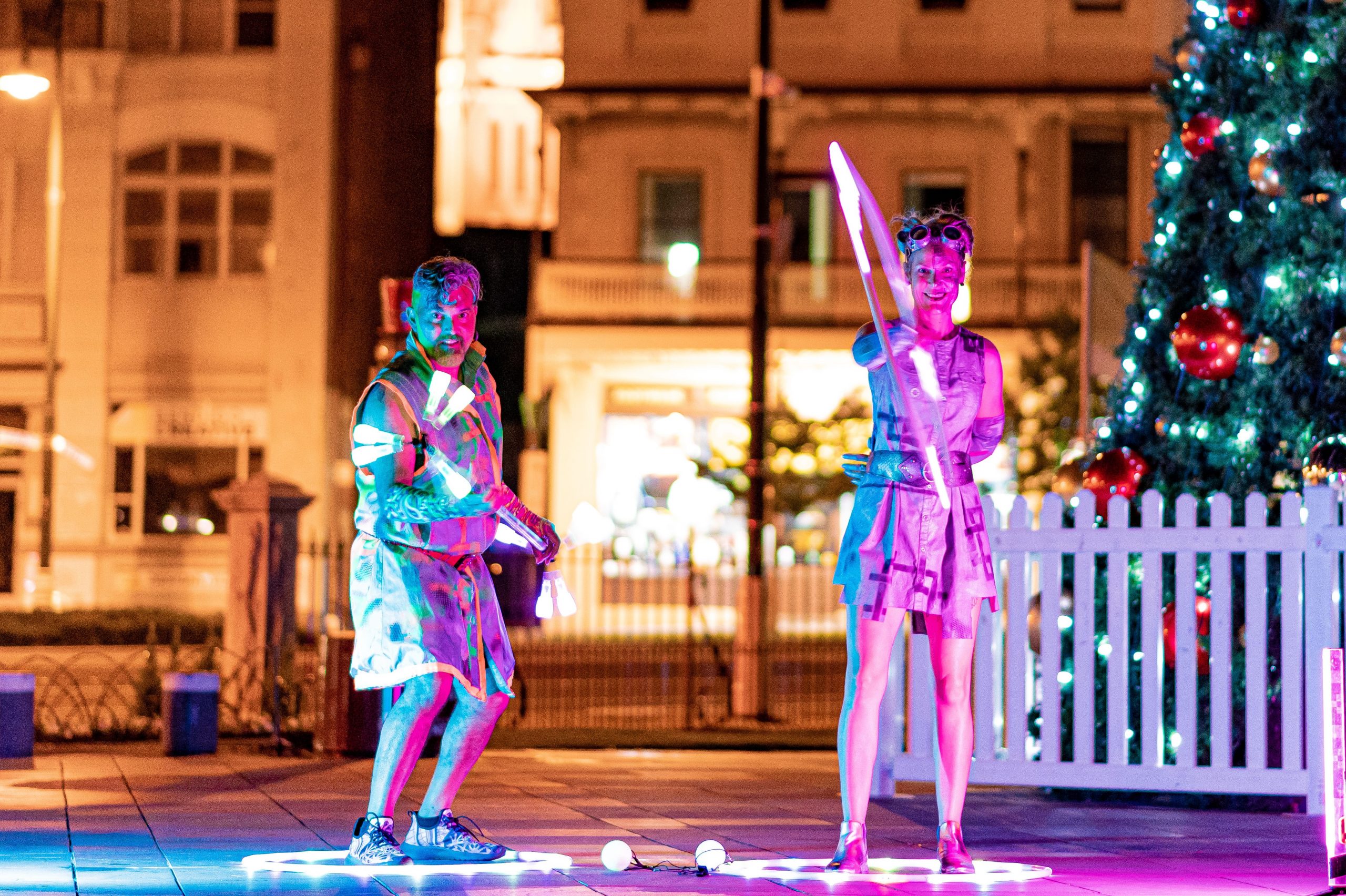 LED PERFORMANCE
The eccentric and electric LED SteamFunk Robots will be performing in the Flag Circle on the Friday night of the Festival. These brightly lit, quirky characters enjoy connecting with their audiences while spinning LED Circus props.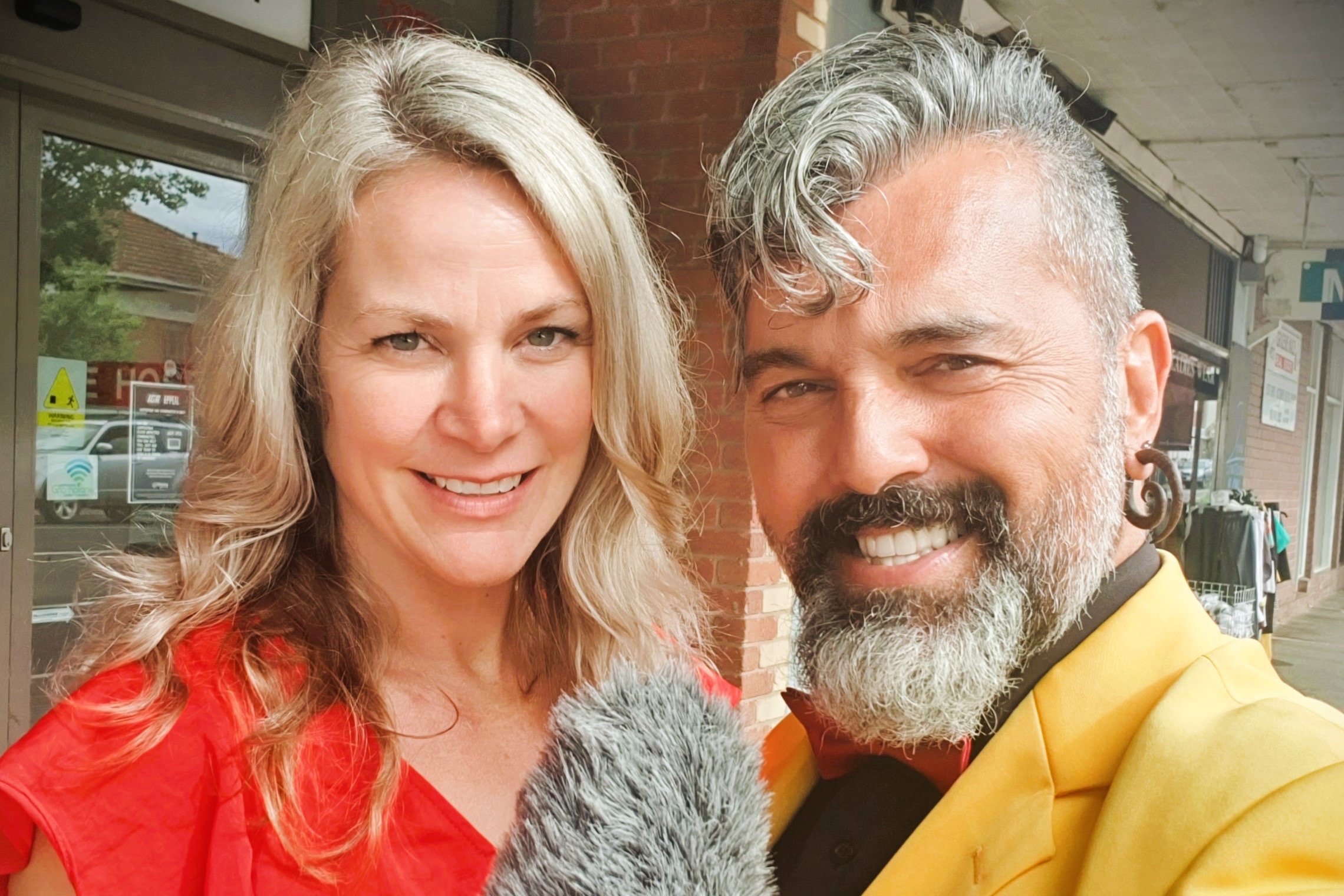 LIVE GAMESHOW
Our Game Show hosts from The Connected Circus, Gaff Gammon & his stunning hostess Foxy bring your favourite TV Shows to life in this fun all ages session. Together they bring fun, games, prizes and possible litigation to a stage near you.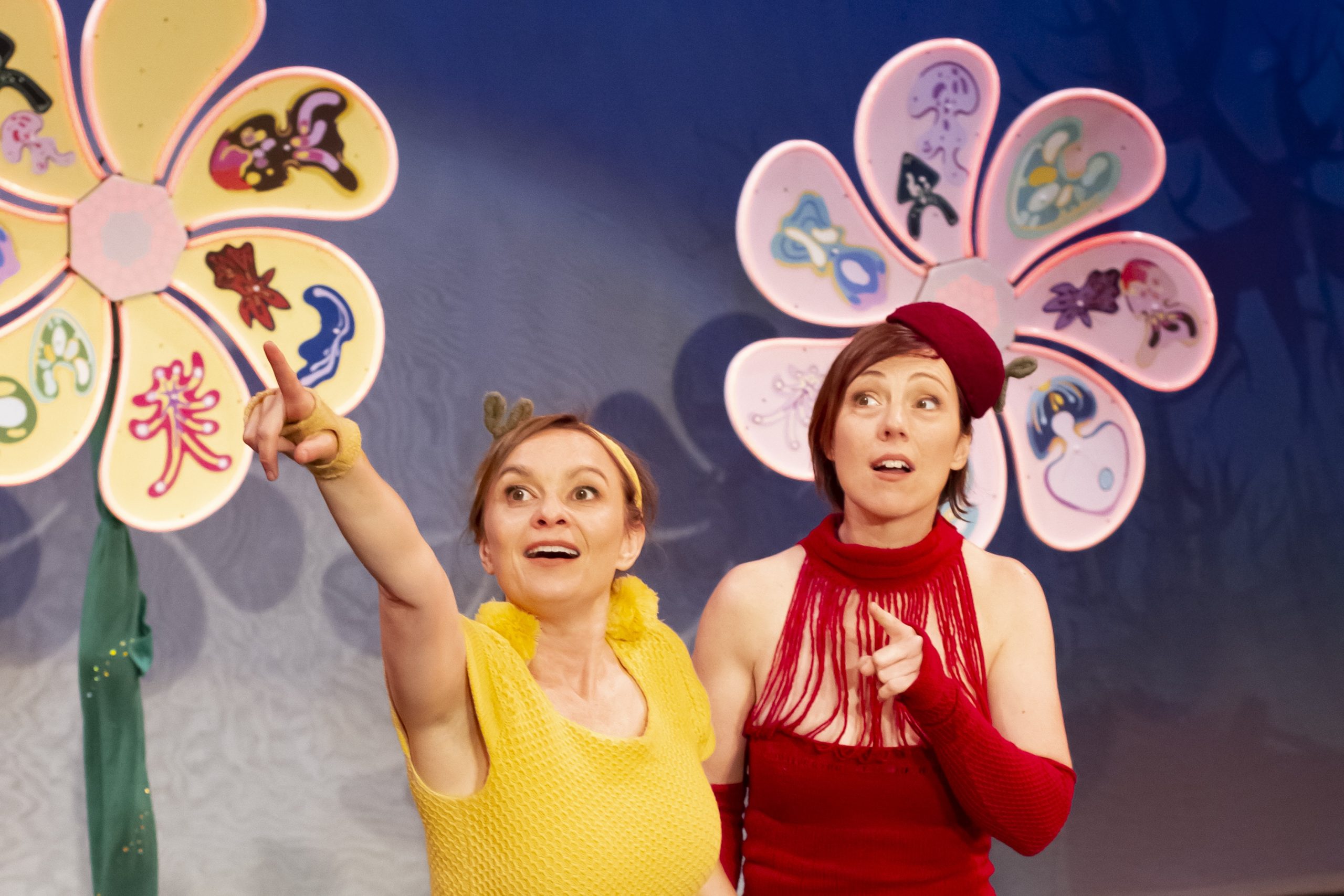 MUSICAL SPROUTS
Yella is a little Sprout with big feelings. Feelings that pop and snazzle inside her body, making it behave in ways she doesn't understand.
Lucky for her, she has a clever friend that can help. But Reddy's plan requires Yella to be still, and Yella can't do it, no matter how hard she tries!
Until a giant pause button appears in the garden. One push and Yella freezes in time, giving Reddy and her audience of young detectives a chance to read the clues and solve the mystery of the feelings.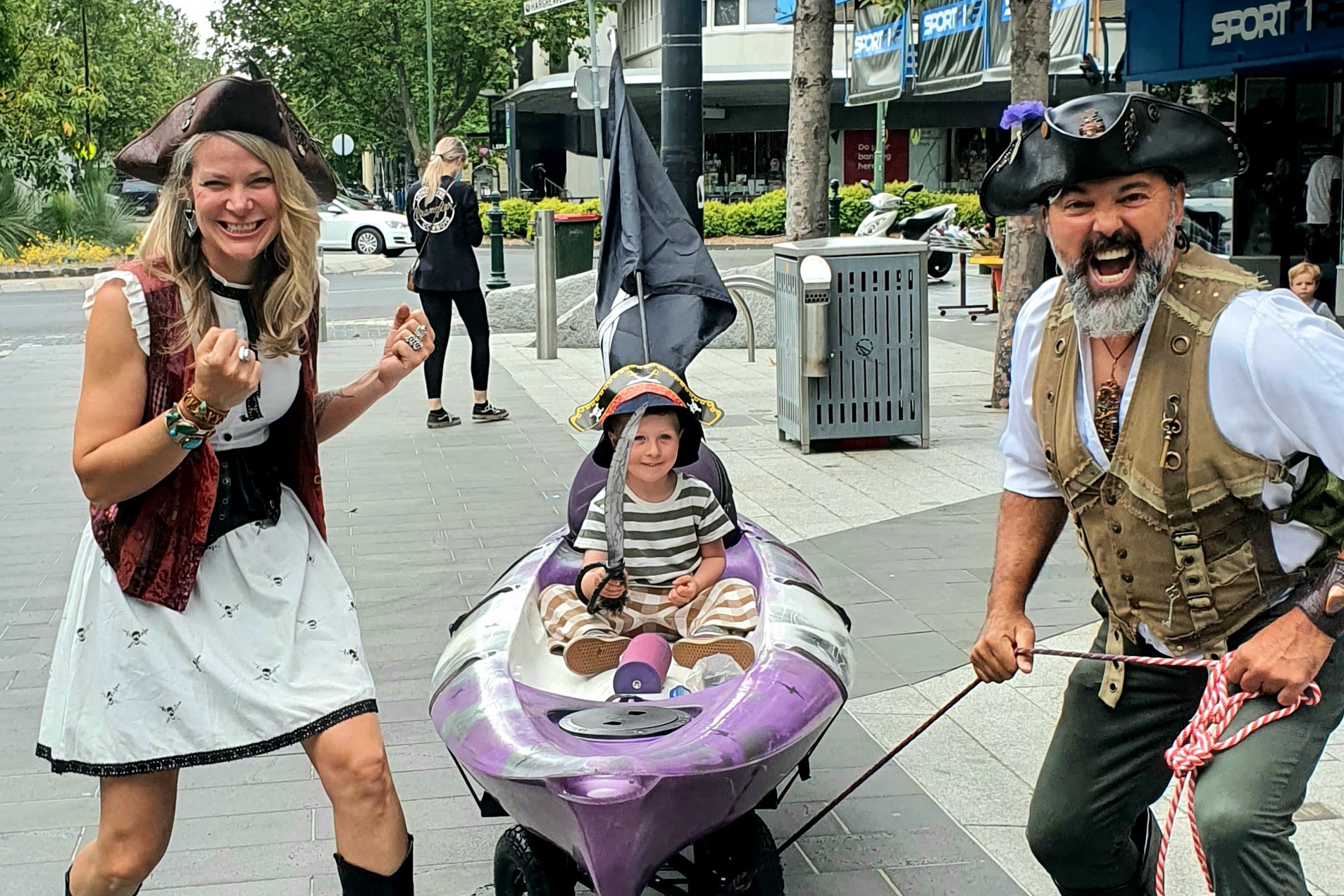 PIRATES AND POIS
Join the swashbuckling crew of Captain Vern and First mate Bec and learn to spin and duel with Poi. Lots of singing of Sea-shanties and walking of planks.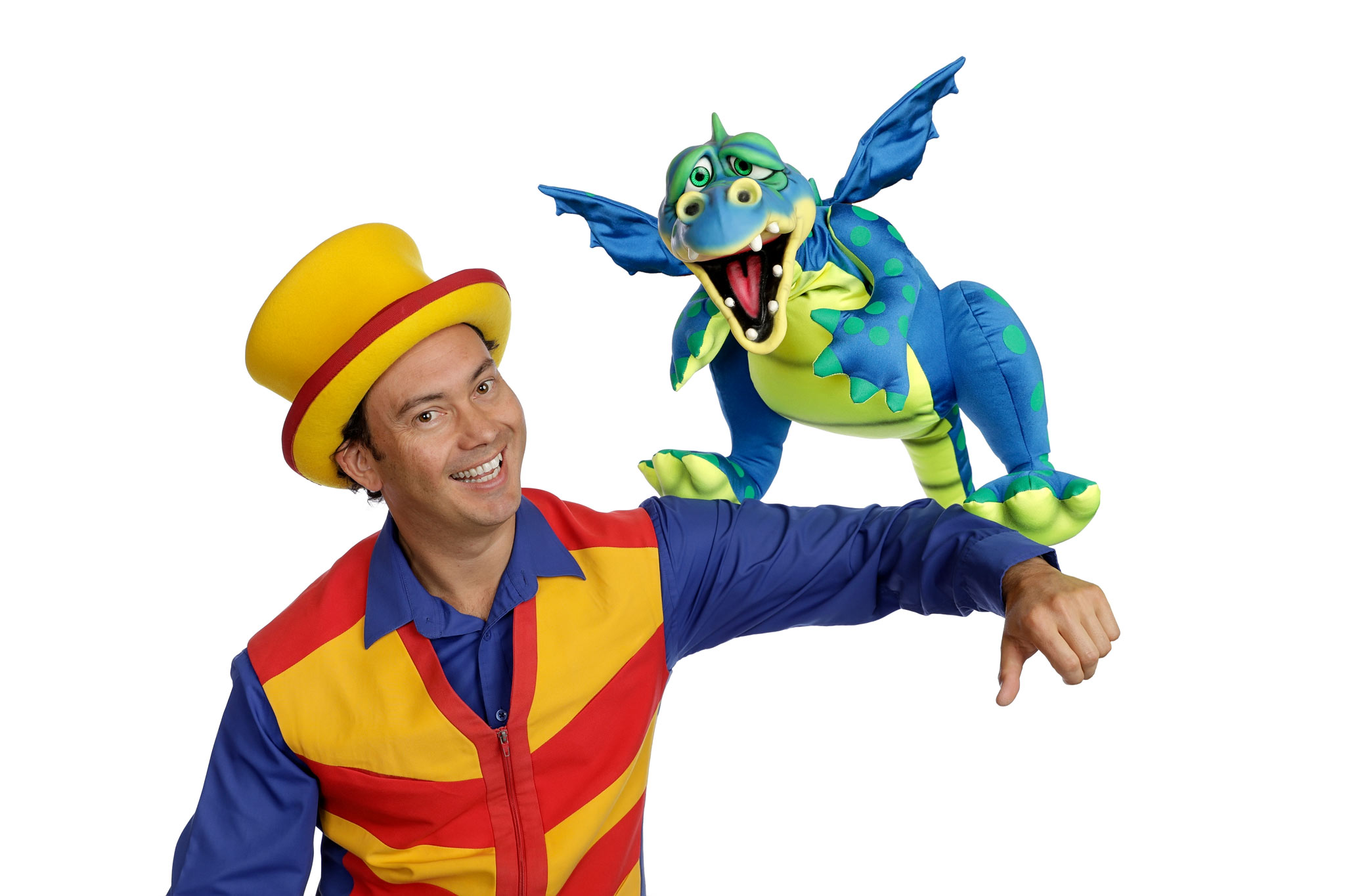 TIM CREDIBLE THE MAGICIAN
Get ready for Fun, Laughter and Amazement for the whole family with Tim Credible and Douzie the Dragon. Kids, Parents and Grandparents will love this show. More than just a Magic Show – Comedy, Ventriloquism and Variety.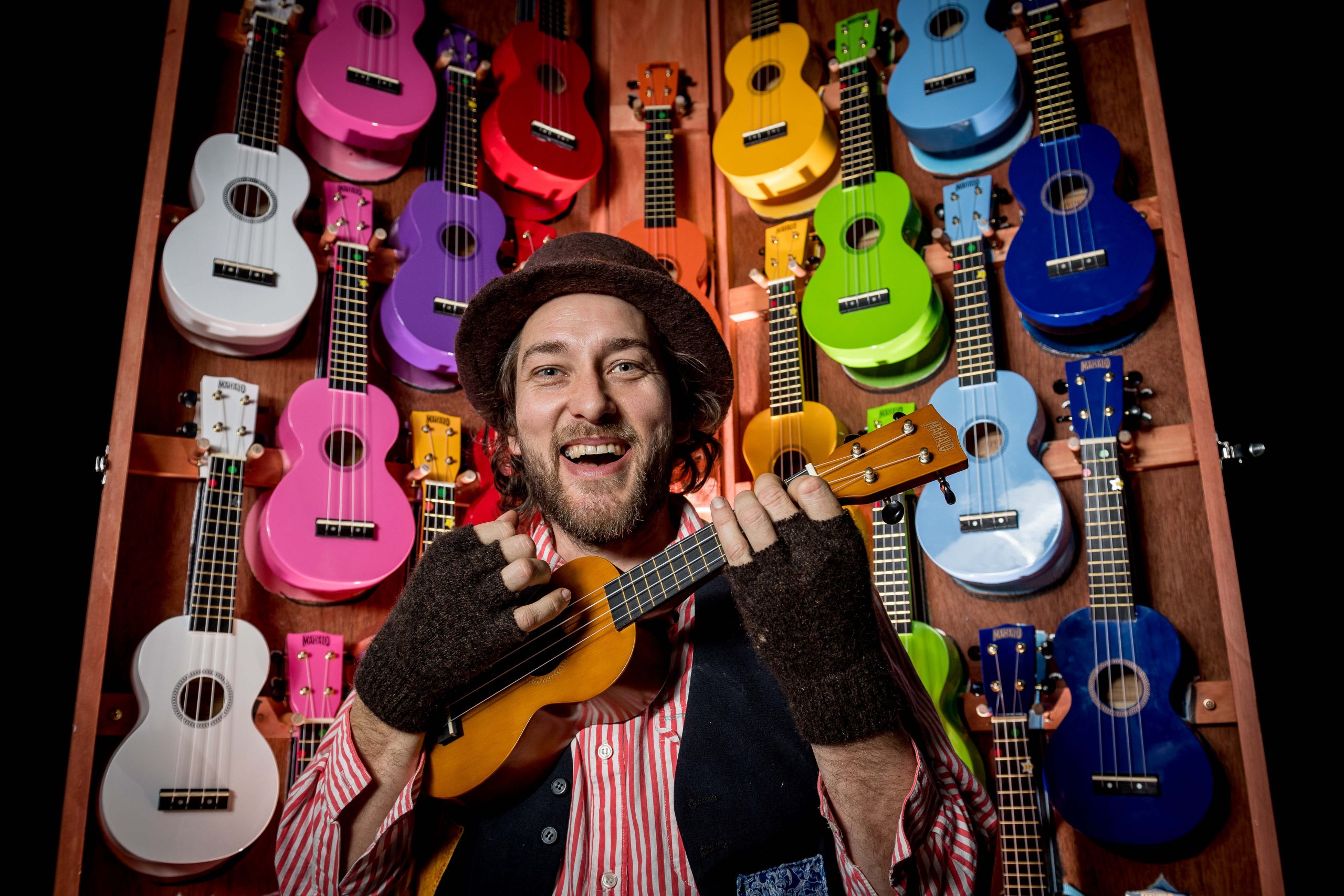 WOODY'S WORLD
Woody's World is a much-loved Aussie institution for festival going kids and families. From Fiarbridge in WA to Woodford in Queensland or Cygnet in Tas, you will have enjoyed Woody with this traveling ukulele school or his concerts with infamous puppet friend Hercules the Alley Cat. However, this year Woody is traveling light, and he needs your help with the Show.
But be warned – if you sing, dance, tell jokes or know how to play the fool, you will probably end up on stage, having fun in the "Woody & Friends – Bush Cabaret"!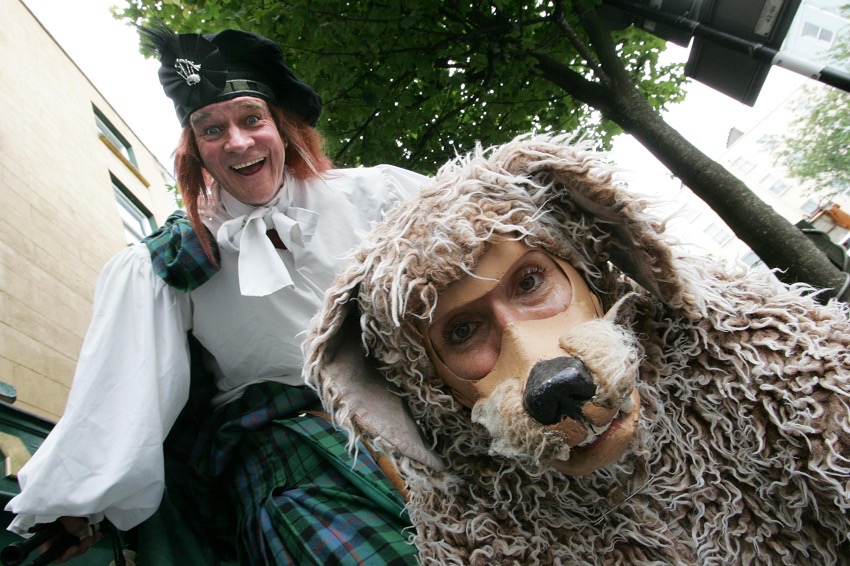 BIG RORY AND OCHIE
Big Rory and Ochie the Dog are no ordinary street theatre characters. They explode onto an audience, a giant Scotsman and his endearing giant dog. Visually enormous, their characters are huge too. People (and often dogs) fall in love with Ochie. They look adoringly into his eyes, they can't help cuddling him, but he's a rascal too, full of surprises! This is one of the best street theatre walkabouts in the world.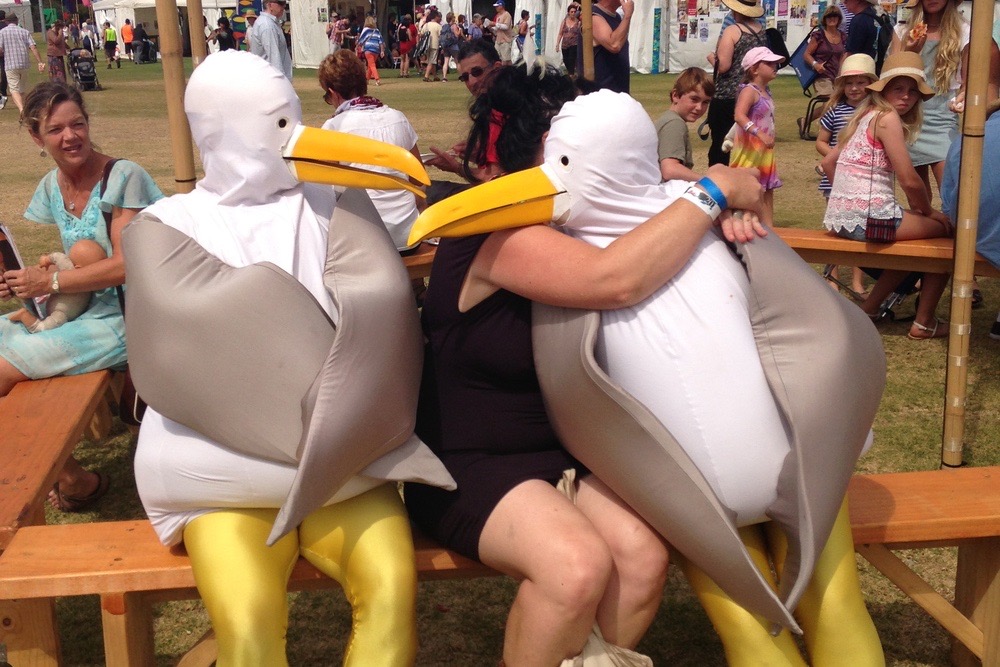 THE GIANT SEAGULLS
Totally surrealistic, with curious beaks, these giant seagulls will be rummaging in bags and pockets, stealing food from plates and picnic baskets, causing chaos as usual and squabbling amongst themselves. Shrieks of laughter follow them wherever they go. Watch your chip!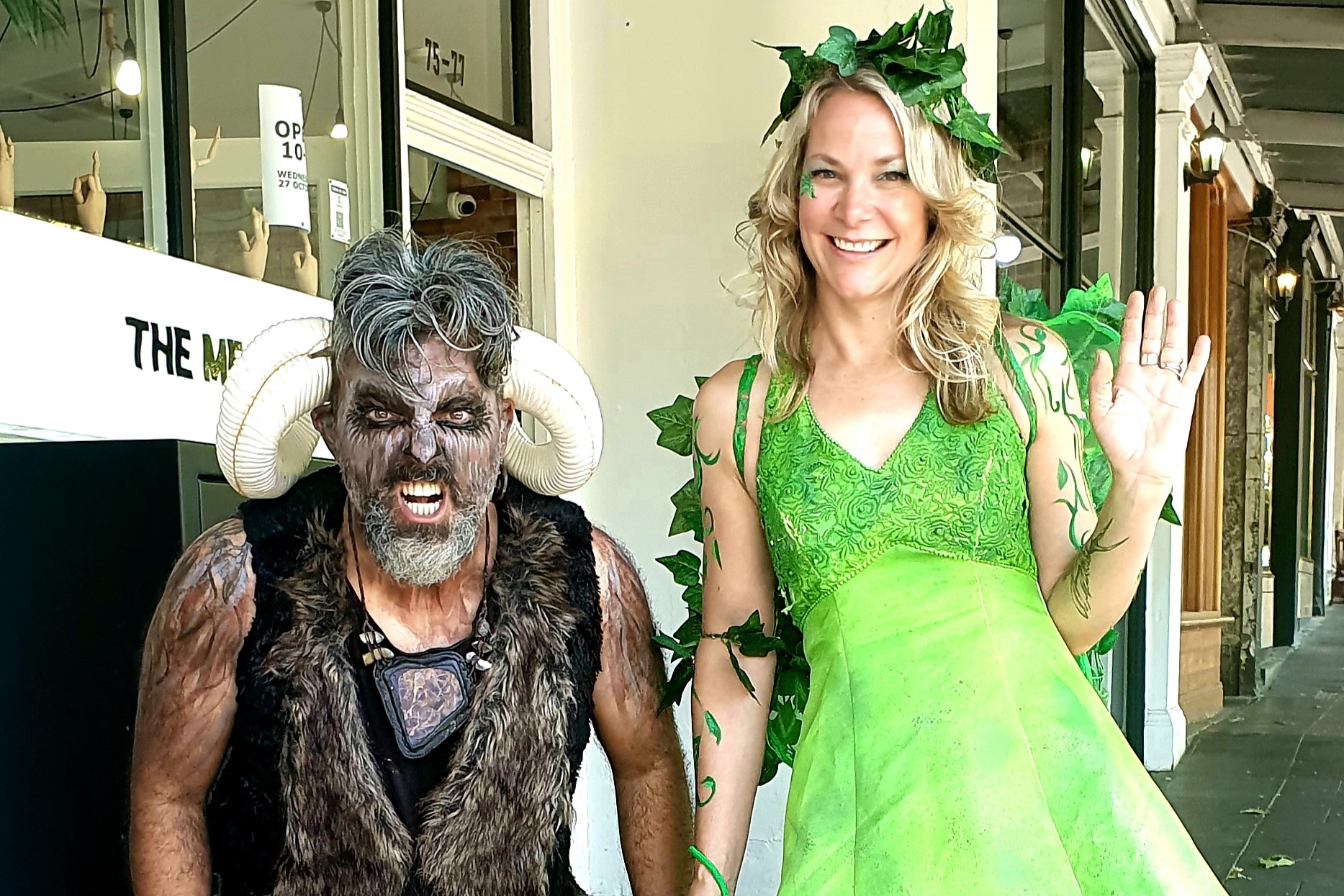 MYTHICAL CREATURES
The glamorous Green Pixie is trying to train her hairy Minotaur. He is not a fast learner and believes everything is food. Come and pat him but watch your fingers.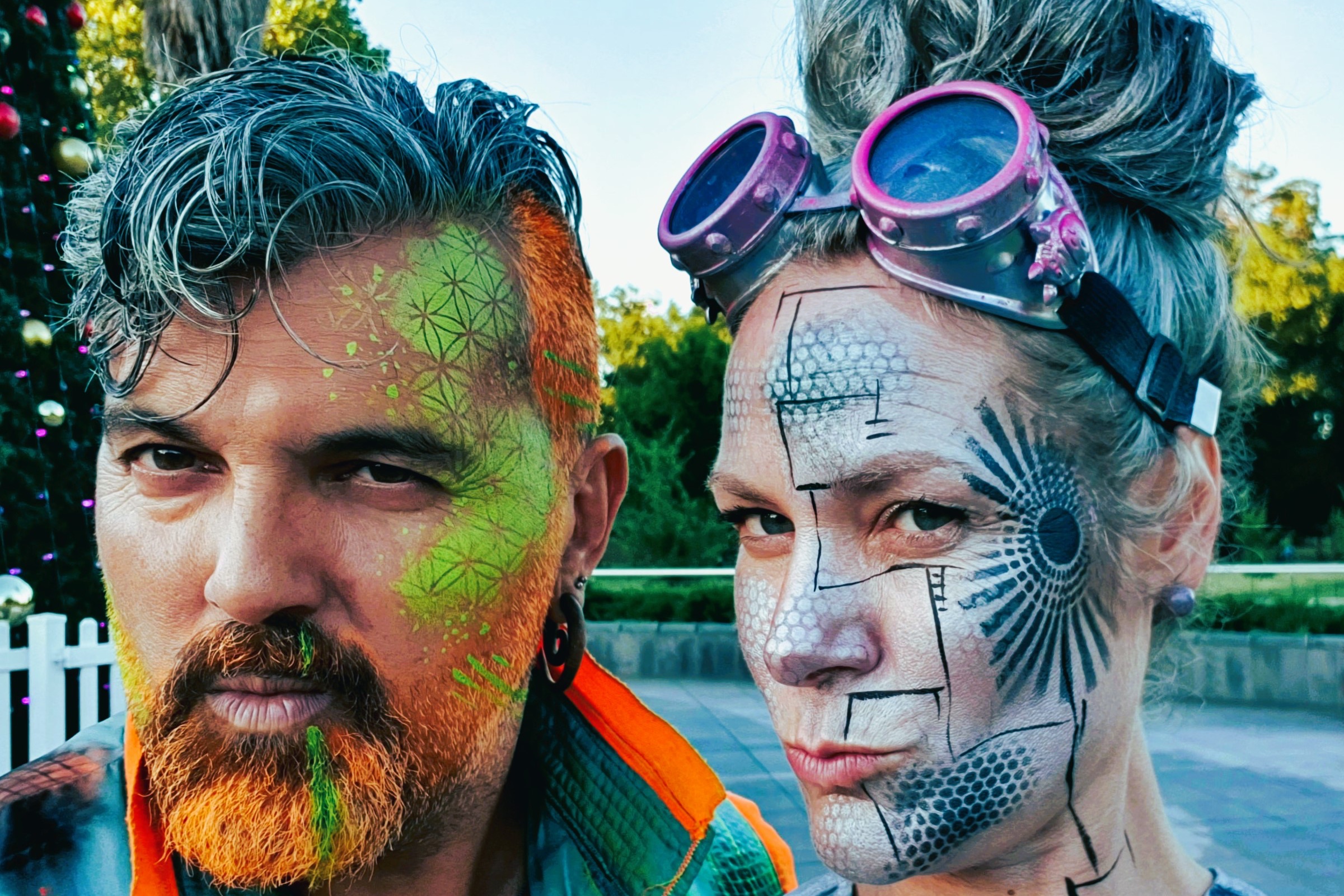 STEAMPUNK ROBOTS
Follow the quirky and engaging Steampunk Robots as they rove around the festival in brightly lit outfits, connecting with their audiences while spinning a range of LED Circus props.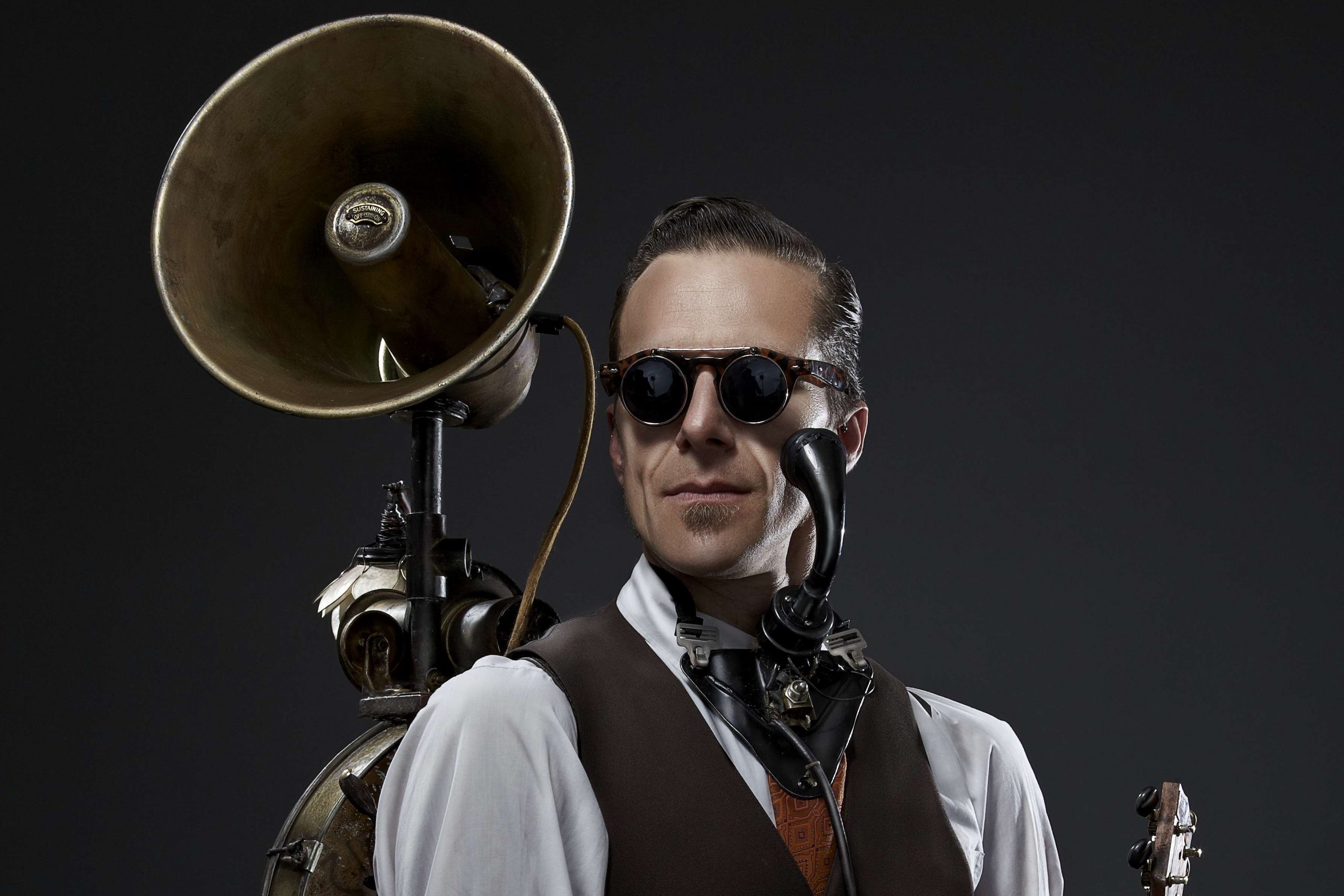 UPTOWN BROWN
A singing gentleman-adventurer performing a program of primitive 1920s and 1930s jazz and blues on a self-invented one man band. His musical contraption is built from cedar, leather and brass, whilst vocals and fingerpicked ukulele are amplified through old megaphones, mimicking the effect of a 78 record. A quality musical and roving act in the finest tradition of vaudeville and ragtime.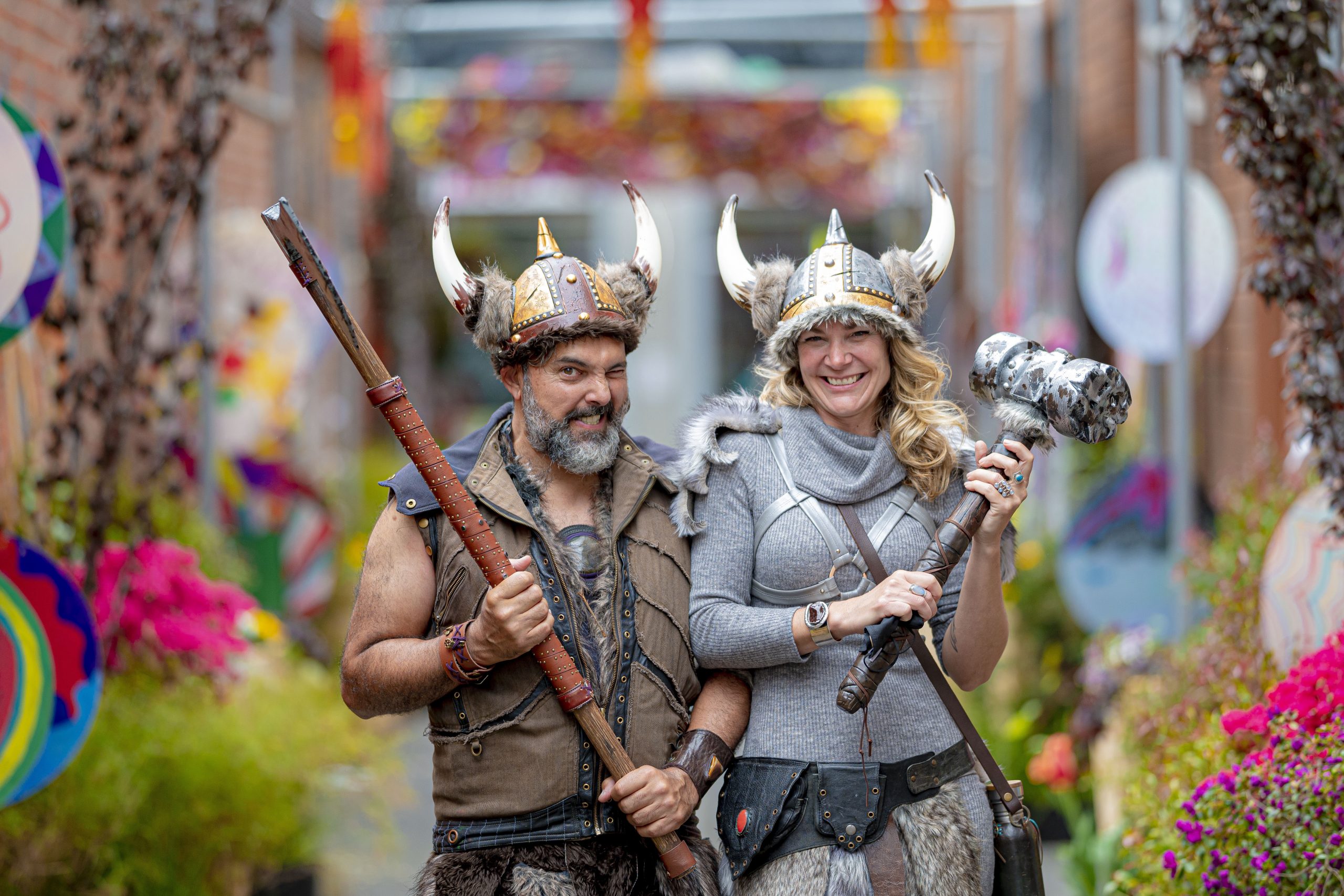 viking tourists
Svёrn and Békk are Viking tourists who are a bit lost. You will find them checking out the sights, meeting festival-goers and definitely not plundering or pillaging…much.
EXPLORE MORE OF PORT FAIRY FOLK FESTIVAL