MORE ARTISTS TO BE ANNOUNCED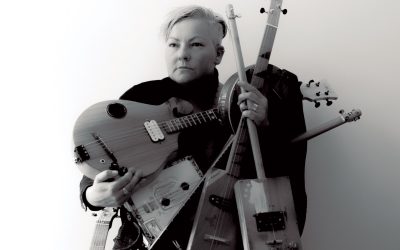 ANNA SCIONTIAnna Scionti is a Melbourne-based singer-songwriter, guitarist and bottle neck slide player who mixes it up on cigar box guitar, resonator, lap steel and six-string guitar. The music Scionti makes isher own style steeped in blues, roots and rock. While...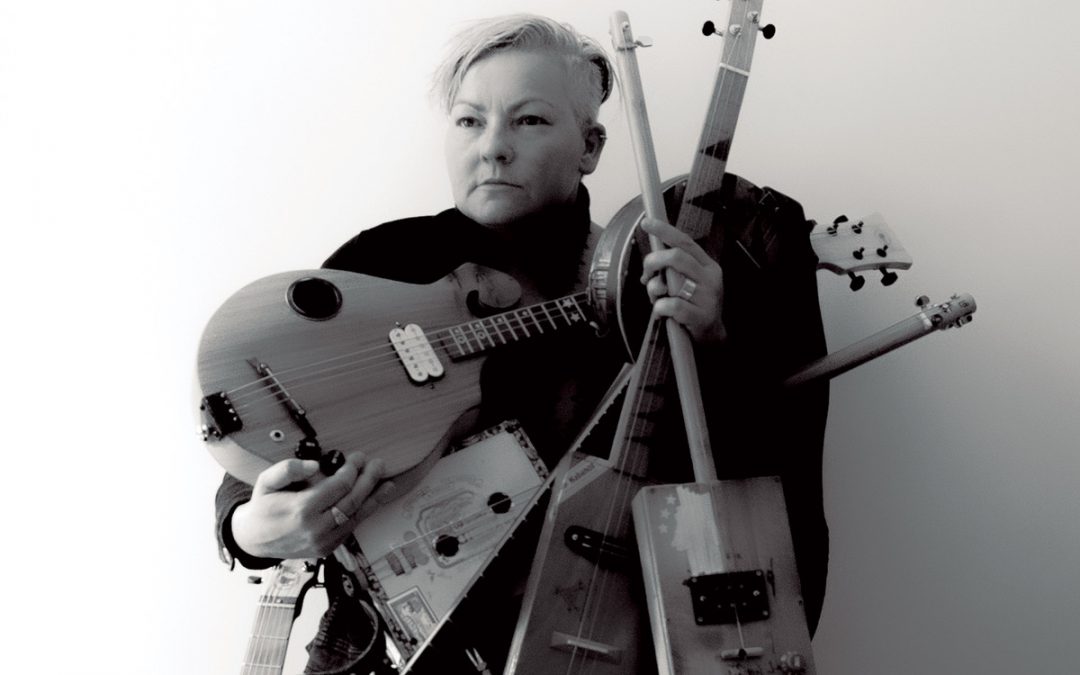 ANNA SCIONTIAnna Scionti is a Melbourne-based singer-songwriter, guitarist and bottle neck slide player who mixes it up on cigar box guitar, resonator, lap steel and six-string guitar. The music Scionti makes isher own style steeped in blues, roots and rock. While...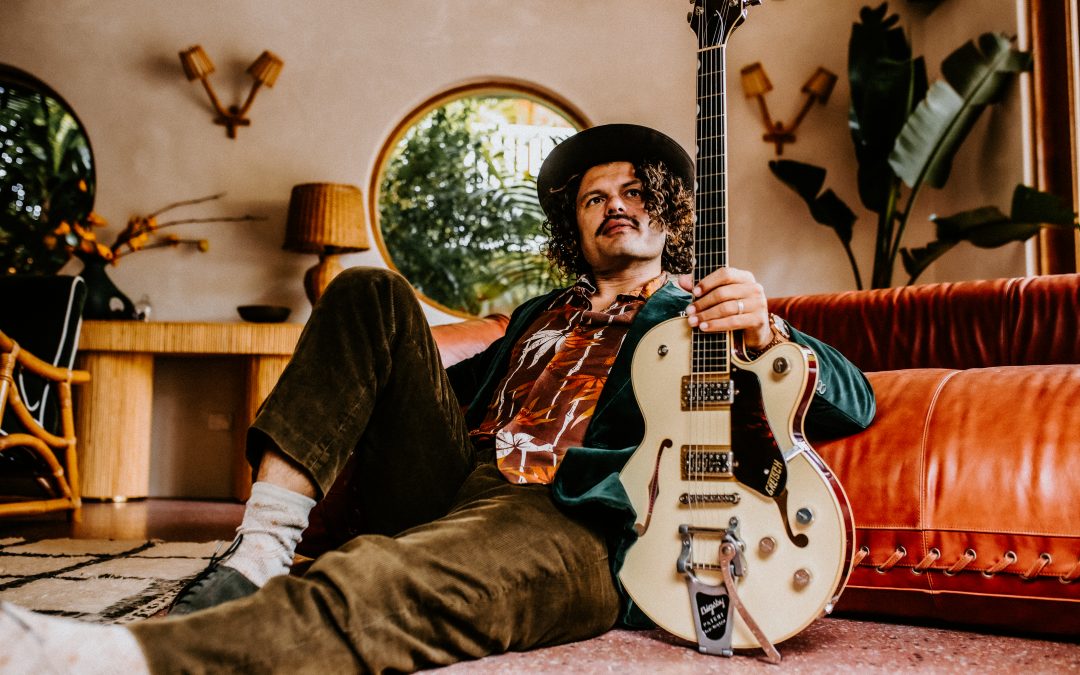 ASH GRUNWALD Ash Grunwald is now one of Australia's most successful blues musicians ever, with six top 50 albums and two APRA Awards. In addition, he's been nominated for five ARIA Awards and four AIR Awards, and he was named Best International Act at the LA Music...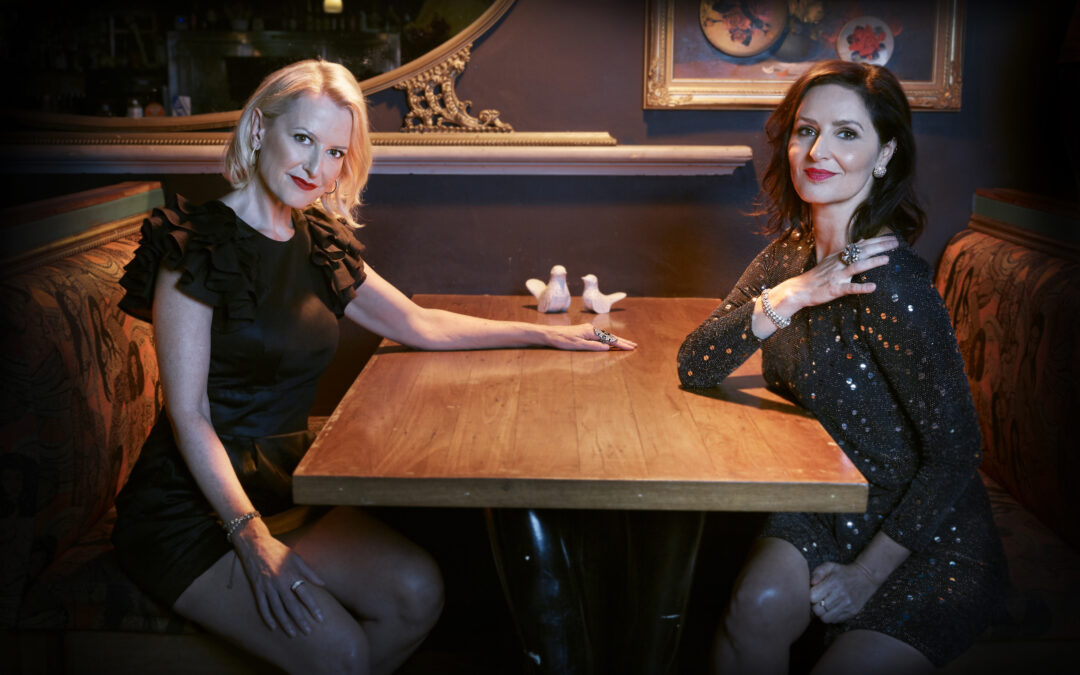 BABY ET LULUBaby et Lulu is the ARIA-nominated, 'must-see act that will seduce your ears with its chansons' - The Weekend Edition. For their third time at Port Fairy Folk Festival, faux-French sensations Abby Dobson and Lara Goodridge along with their prodigiously...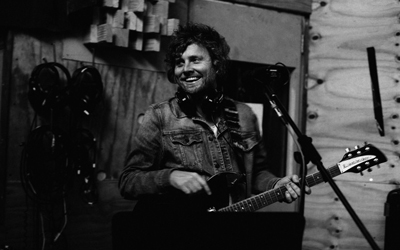 BOB EVANS Bob Evans, the ARIA winning alter ego of Jebediah front man Kevin Mitchell, has graced the Australian music scene for more than two decades and has written some of the country's most beloved songs. Under the alias of Bob Evans, Kevin has released six albums,...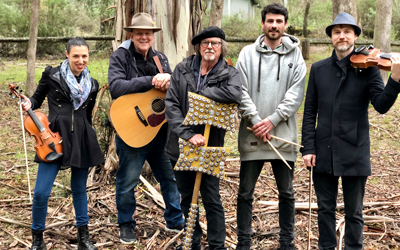 THE BUSHWACKERS Triple Golden Guitar Winners and 2021 Roll Of Renown Inductees The Bushwackers are currently celebrating the major milestone of 50 years of performance. Although The Bushwackers are a 'household name' some 'youngsters' may not know entirely what the...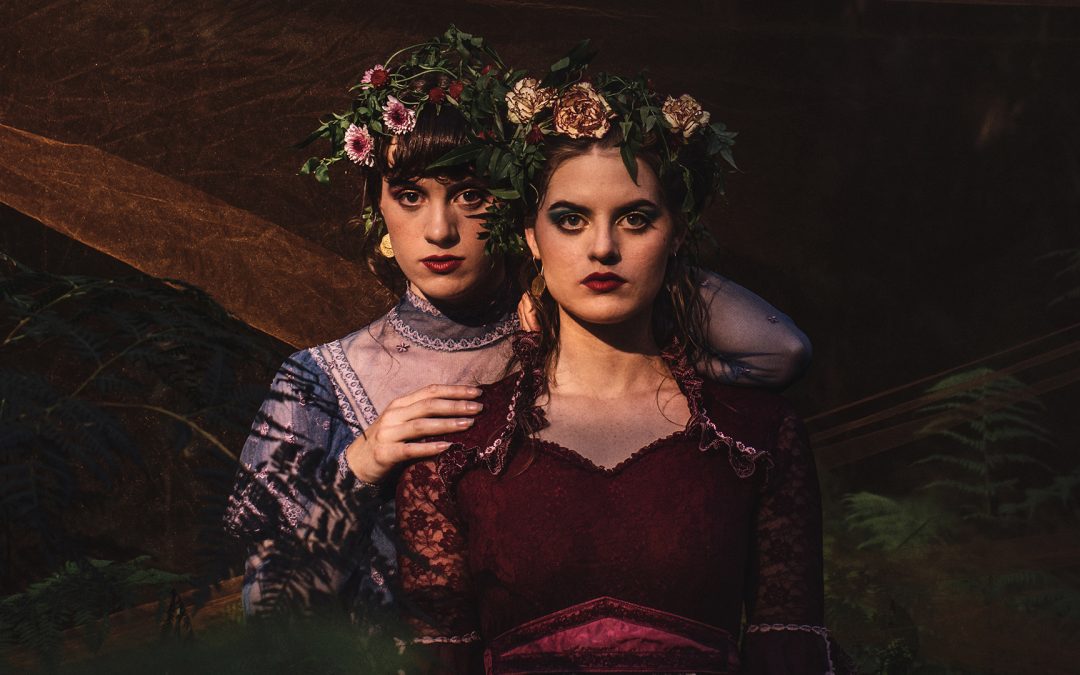 CHARM OF FINCHES Charm of Finches from Melbourne, Australia, make intricate, dreamy indie folk with many stringed things, awash with seamless blood harmonies traversing melancholy and wonder in equal measure. The sister duo, Mabel and Ivy Windred-Wornes, grew up...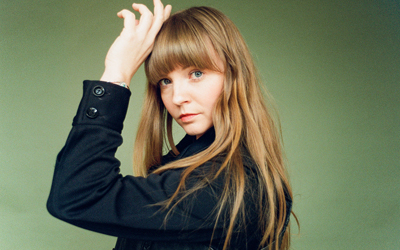 COURTNEY MARIE ANDREWS Courtney Marie Andrews is a critically acclaimed and Grammy-nominated singer-songwriter, musician, and published poet from Phoenix, Arizona. Her latest album, Old Flowers, has received widespread praise, including awards for Best Americana album...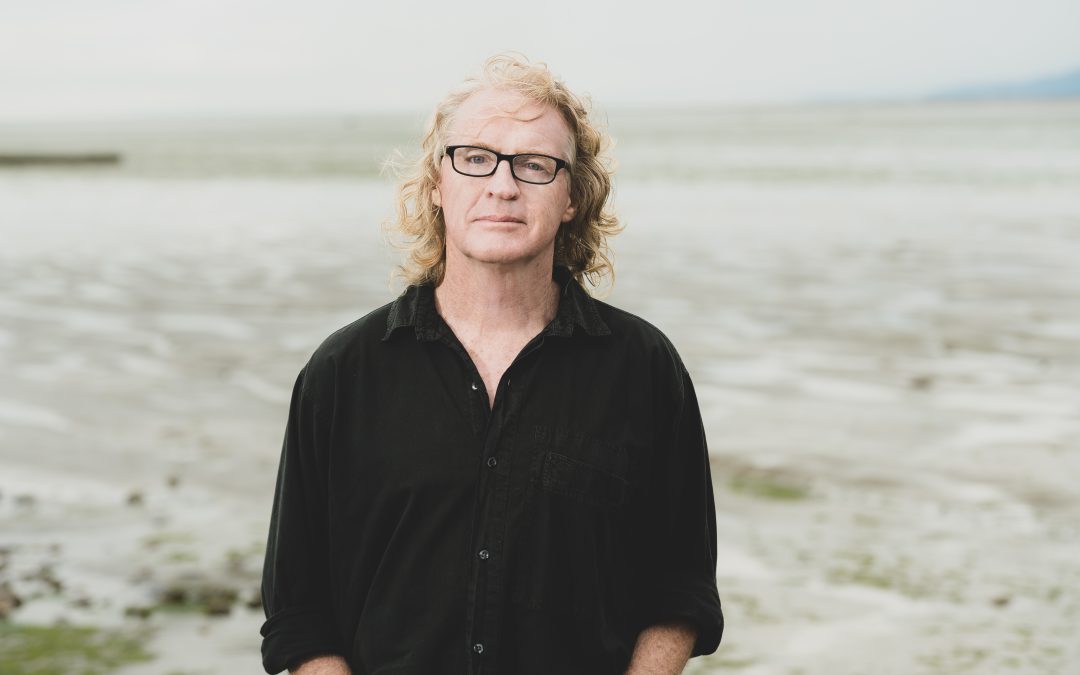 DON MCGLASHAN Someone once said that if New Zealand music was a house, Don McGlashan would be a load-bearing beam. From Blam Blam Blam, The Front Lawn, through to The Mutton Birdsand his three acclaimed solo albums, that beam remains sound, unvarnished, and as strong...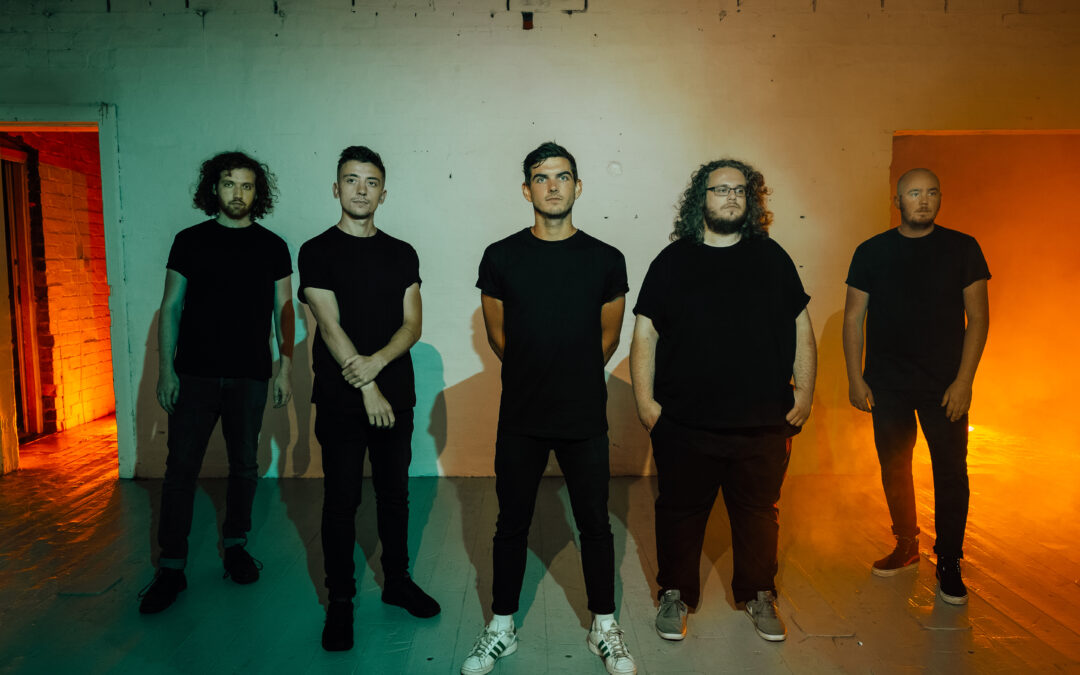 ELEPHANT SESSIONSElephant Sessions transcend boundaries and shake the very foundations of expectation. Hailing from the Highlands of Scotland, Elephant Sessions released their new album What Makes You in 2019. 2018 saw awards in abundance. Opening the year as winners...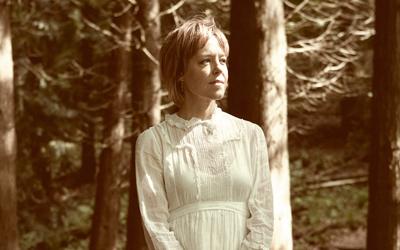 EMILY BARKER An award-winning singer-songwriter, Emily Barker is best known as the writer and performer of the theme to the BBC's hugely successful crime drama Wallander, starring Kenneth Branagh. She has released music as a solo artist as well as with various...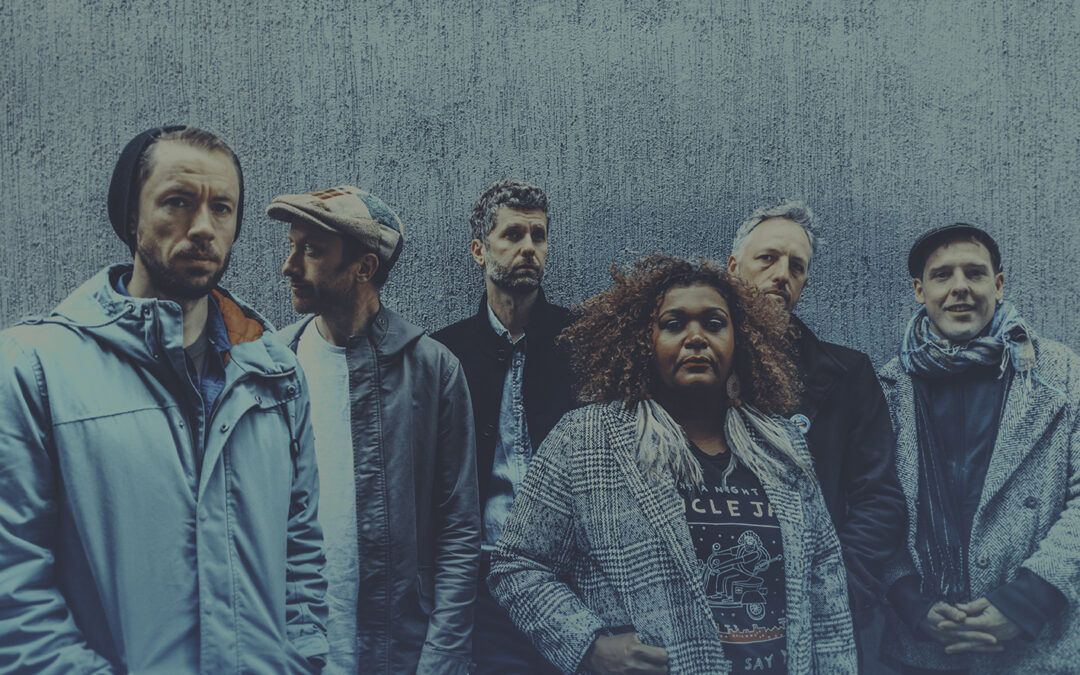 EMMA DONOVAN & THE PUTBACKSAcclaimed Indigenous vocalist Emma Donovan and Melbourne rhythm combo The Putbacks first burst on to the Australian scene with their album Dawn in 2014, announcing a new voice in Australian soul music. After six years, the band reunited...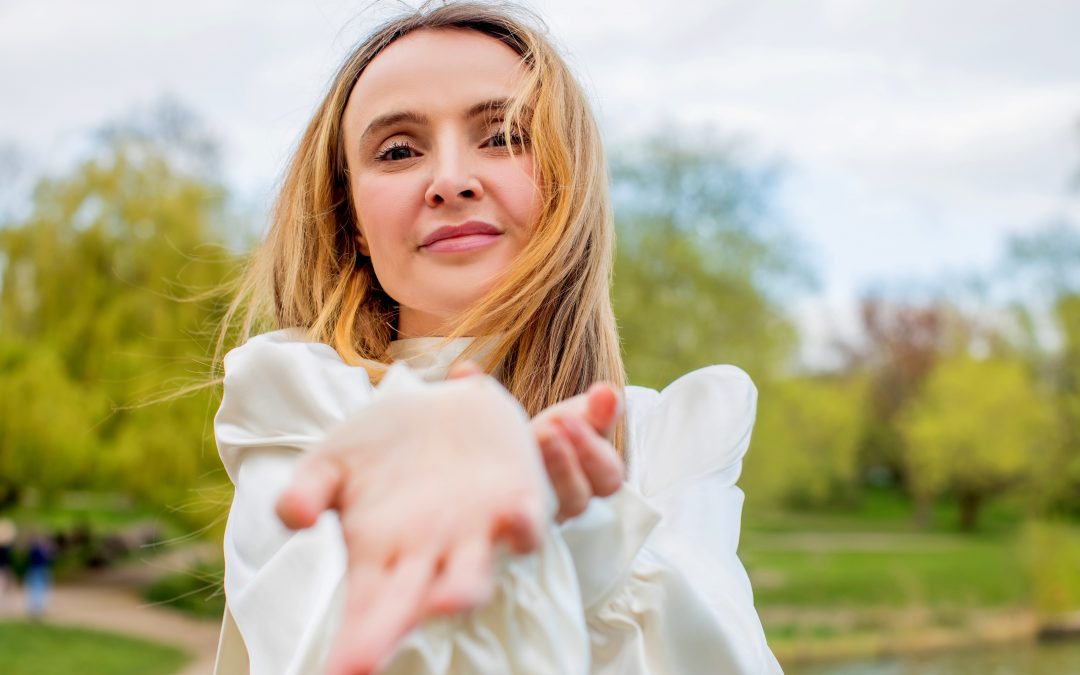 EMMA SWIFTEmma Swift is an Australian-born songwriter, currently residing in London, UK. A gifted singer inspired by Joni Mitchell, Marianne Faithfull, Linda Ronstadt and Sandy Denny, Emma's sound is a blend of classic folk, Americana and indie rock. In August 2020...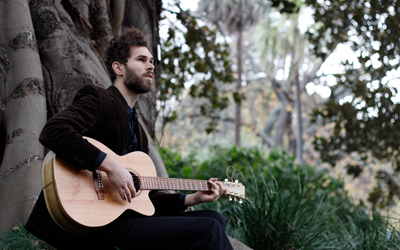 ERNEST AINES Melbourne based Ernest Aines is a multi-award-winning contemporary folk singer-songwriter. His songs range from lore type storytelling and personal discovery to wistful ramblings. It may be due to the fact that he delivers them with an inspired and...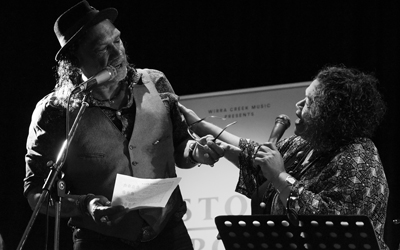 FIRST NATION VOICES Join Australia's leading First Nation artists for a musical experience that transcends time and showcases a chronicle of life and culture. First Nation Voices is the brainchild of acclaimed Australian Indigenous artists, Glenn Skuthorpe and Vonda...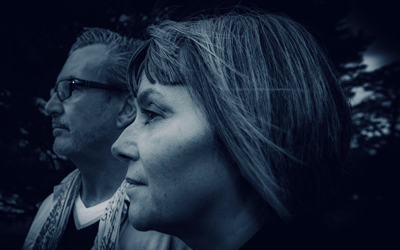 FIONA ROSS & SHANE O'MARA Glasgow-born singer Fiona Ross has secured her reputation as a highly gifted interpreter of Scots song. She was shortlisted for Scots Singer of the Year in the prestigious Scots Trad Music Awards. In Scotland, and in her adopted home of...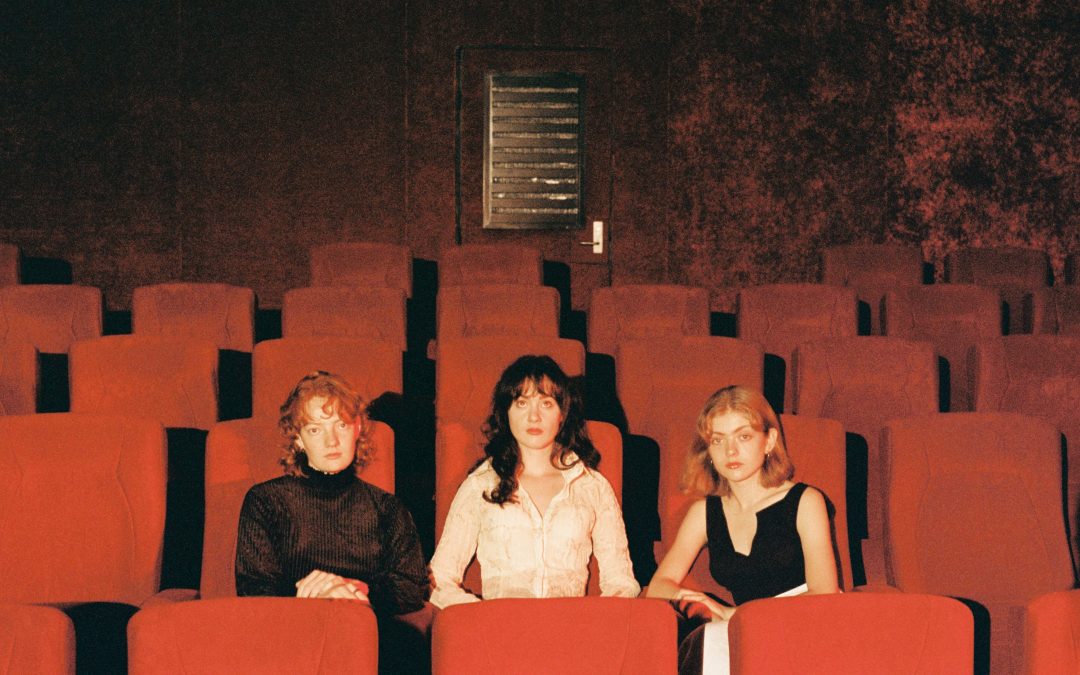 FOLK BITCH TRIOMelbourne-based singer-songwriters Heide Peverelle, Gracie Sinclair and Jeanie Pilkington combined voices in late 2019 to create Folk Bitch Trio. A summer of gigs throughout Melbourne's north followed the melancholy, raw listeners with their gentle...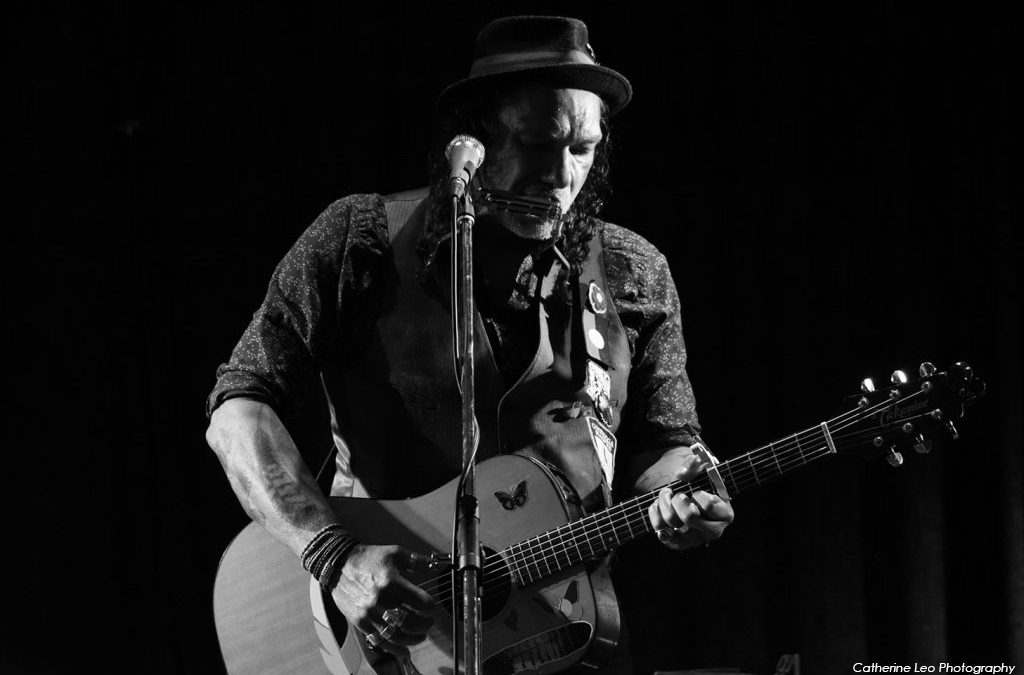 GLENN SKUTHORPEWith six highly regarded albums and music featured in movies and documentaries such asThe Emu Runner and John Pilger's Utopia, Nhunggabarra, Kooma man and international touring, singer-songwriter Glenn Skuthorpe is a powerful lyricist and composer who...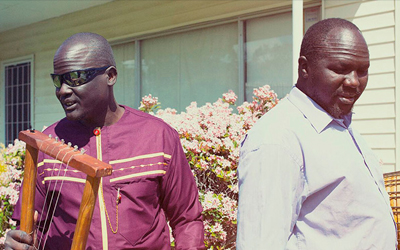 GORDON KOANG Gordon Koang is a Neur speaker and musician hailing from the Upper Nile region of what is now South Sudan. Accompanied by his cousin Paul Biel, Gordon performs a blend of traditional Neur rhythms and original compositions in English, Arabic, and his...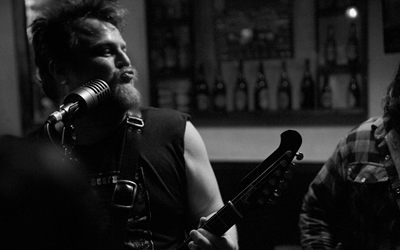 HEARTBROKERS A few summers ago, and a day hotter than a blue movie, (high 40's) a session took place in a Melbourne backyard studio involving a group of musical mates coming together to make the kind of straight up, full tilt, no nonsense, heavy blues record not done...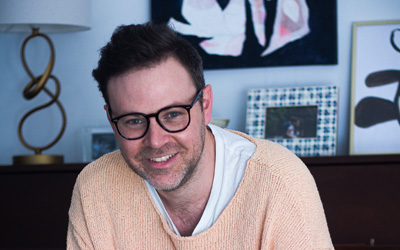 JACK CARTY Prolific Australian songwriter Jack Carty has been making, touring, and releasing original music since 2010. A decade that has seen the release of five full-length studio albums; three EPs; an APRA Professional Development Award; extensive touring across...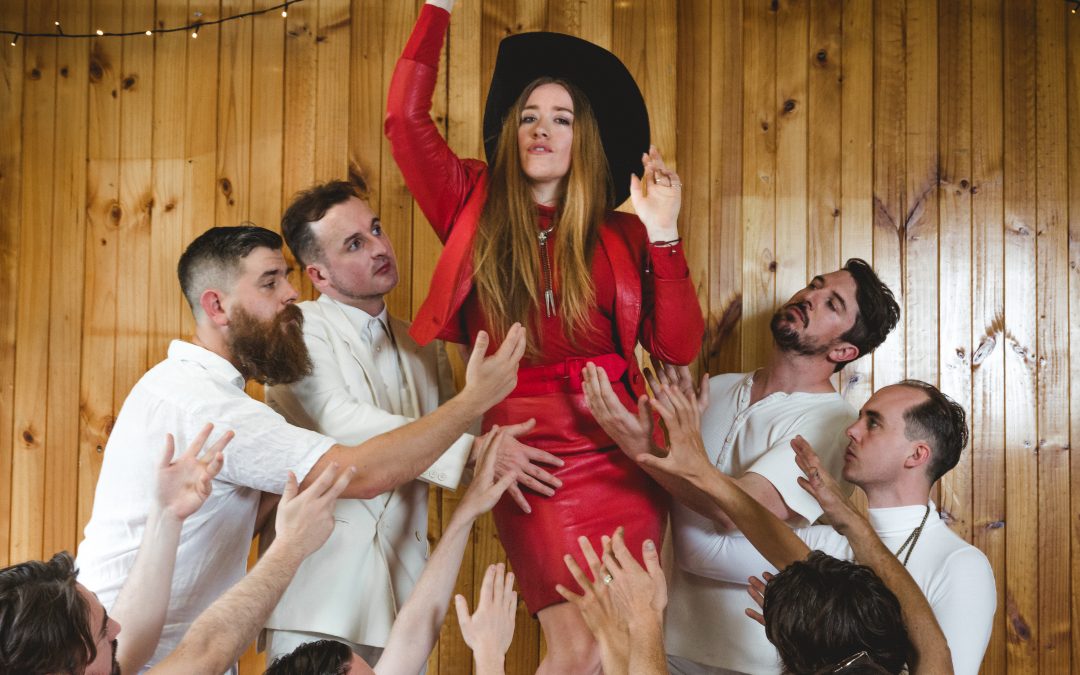 JAZZPARTY Well-dressed jazz punks with a passion for classic and neo soul, JAZZPARTY play RnB inspired tunes with a contemporary bent. With Darcy McNulty's wailing saxophone leading the horns section, the silver-tongued backing vocals by the jazzboys form the perfect...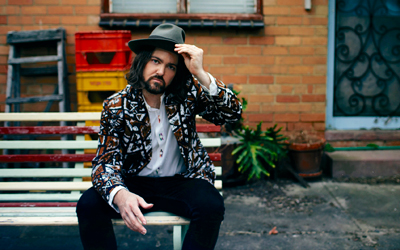 JORDIE LANE Nashville based, Melbourne born indie-roots artist Jordie Lane has continued to delight audiences around the world now for a decade, performing major festivals in the US, Canada, UK and Australia, and touring with a wide range of international legends,...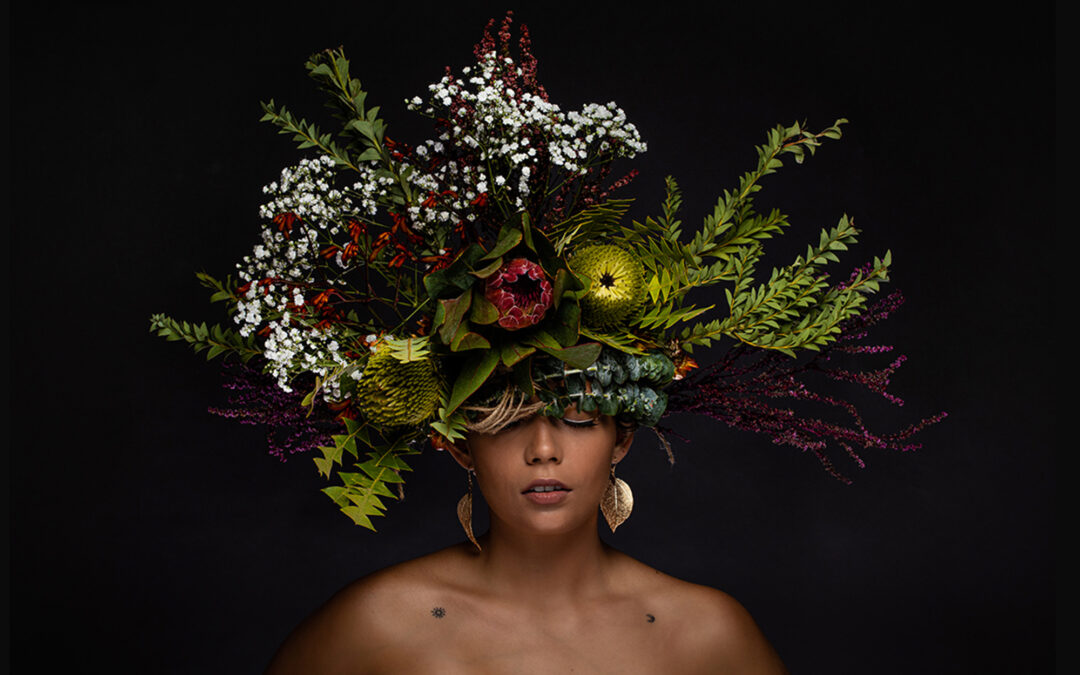 KEE'AHNEffortlessly blending the sounds of soul, R&B and pop throughout her music, Kee'ahn weaves lush melodies and words reminiscent of heartbreak and healing. Her rich vocals and hopeful lyrics champion the idea that finding strength in our struggles, encourages...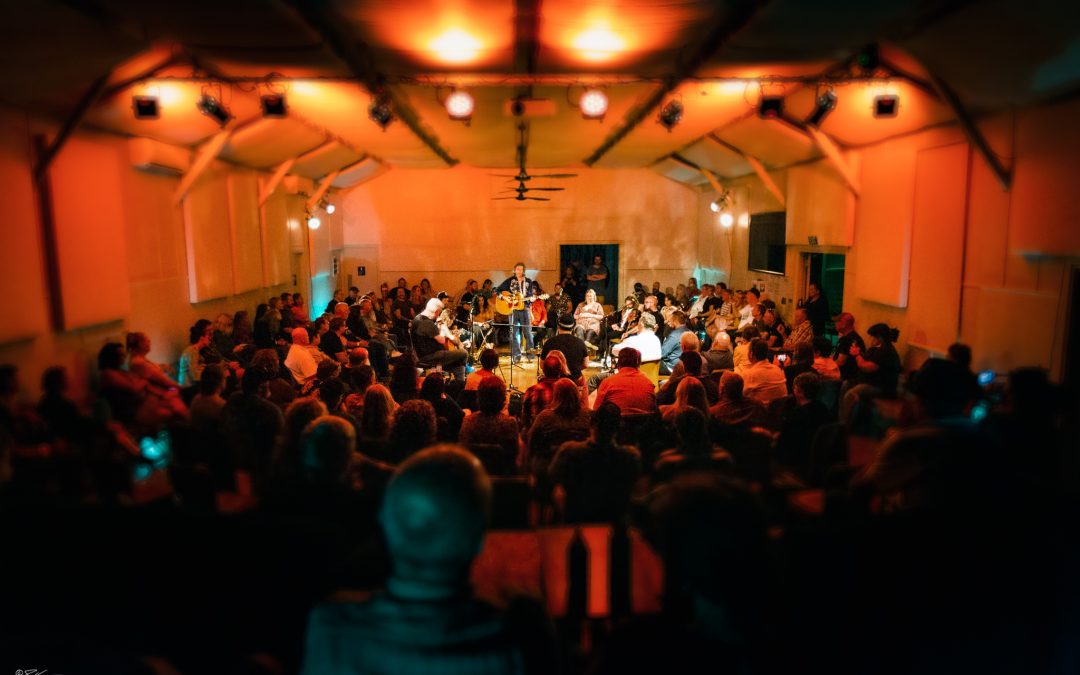 KEEP THE CIRCLE UNBROKENKeep The Circle Unbroken is a concert featuring an incredible line-up of Victorian musicians, spanning two generations and performing songs inspired by one of the most influential albums in the history of music, the Nitty Gritty Dirt Band's...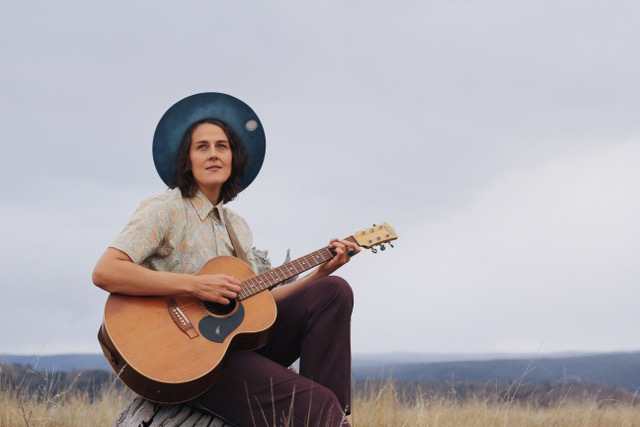 KERRYN FIELDS Fuelled by humility, integrity and a raw clarity of vision, AFMA 2021 Contemporary Folk Album of the Year Finalist Kerryn Fields paints enduring musical portraits that detail the colour and feeling of everything that makes us human.  Drawing comparisons...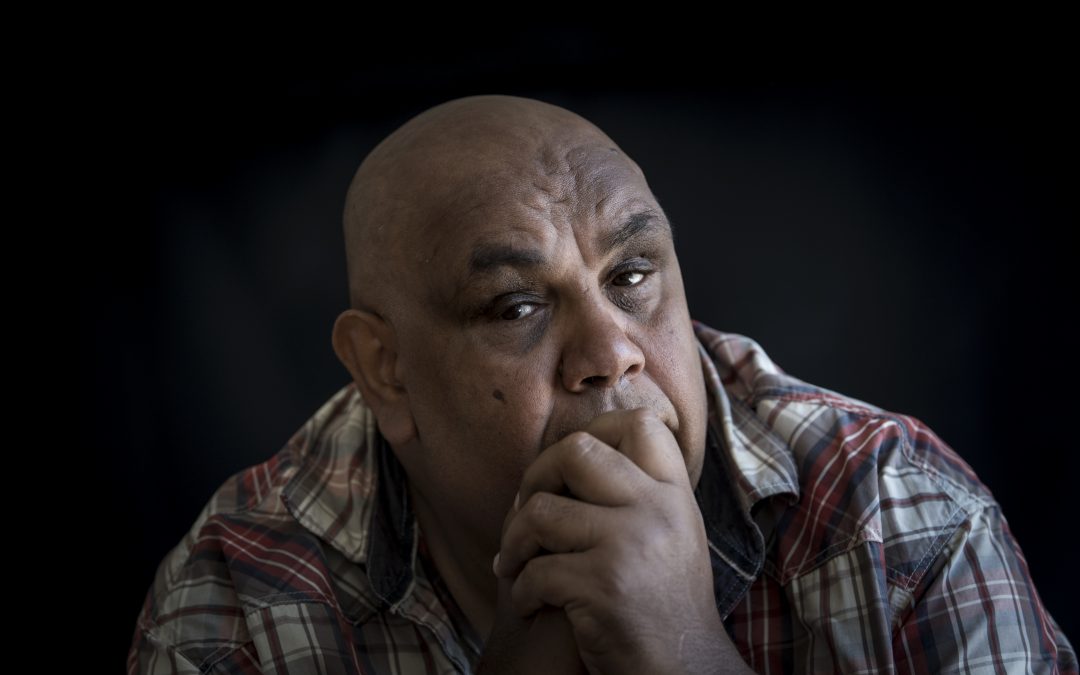 KUTCHA EDWARDS Kutcha Edwards, Mutti Mutti, Yorta Yorta, Nari Nari man, award winning singer/songwriter and advocate for his people, forges the renewal of his ancient Songline in this modern era.  Kutcha's musical career began in 1991 generating the release of several...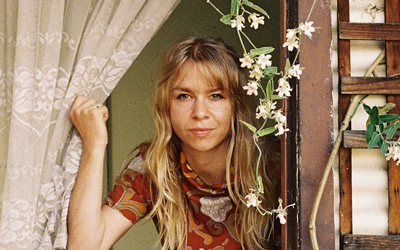 LEAH SENIOR Leah Senior silences audiences with her ethereal vocals and vivid lyricism. Hailed by critics as a divine masterpiece, her latest album The Passing Scene is a charming expansion on her previous two records, lilting between springtime baroque-pop and 70's...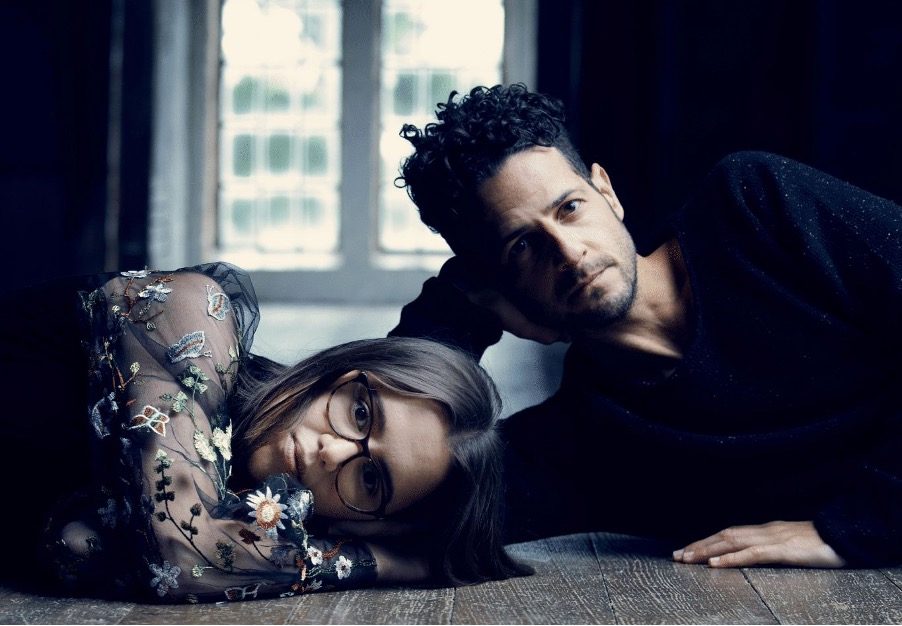 LIOR & DOMINI Lioris one of Australia's most treasured singer songwriters, renowned for his beautiful voice and songsthat radiate truth and sincerity. He burst onto the Australian music scene in 2005 with his debut album Autumn Flow which has become one of the...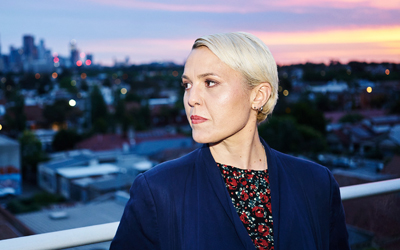 LIZ STRINGER Liz Stringer is one of Australia's most admired and versatile songwriters and instrumentalists. A venerated guitarist and vocalist, her notoriously powerful live performances and melodically rich, story-based songs have earned her a unique place among the...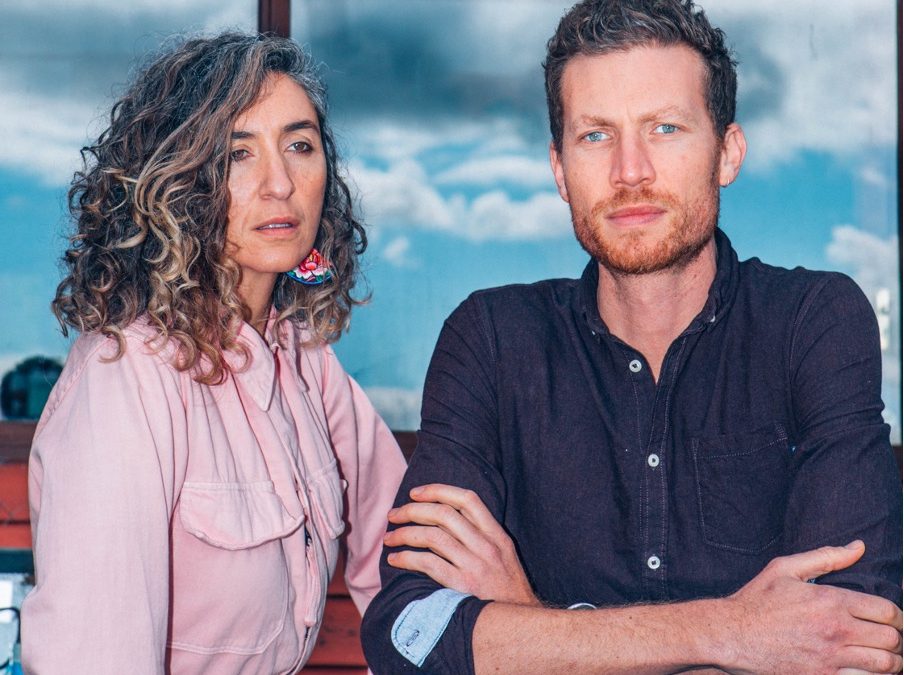 MAMA KIN SPENDERFrom the mouth of Margaret River, WA (Wadandi Boodja) to Victoria's rugged Mornington Peninsula (Bunurong and Boonwurung country), Mama Kin Spender is a rattle and hum call across the desert plains. An ARIA-nominated duo of mischief-makers, MKS is Mama...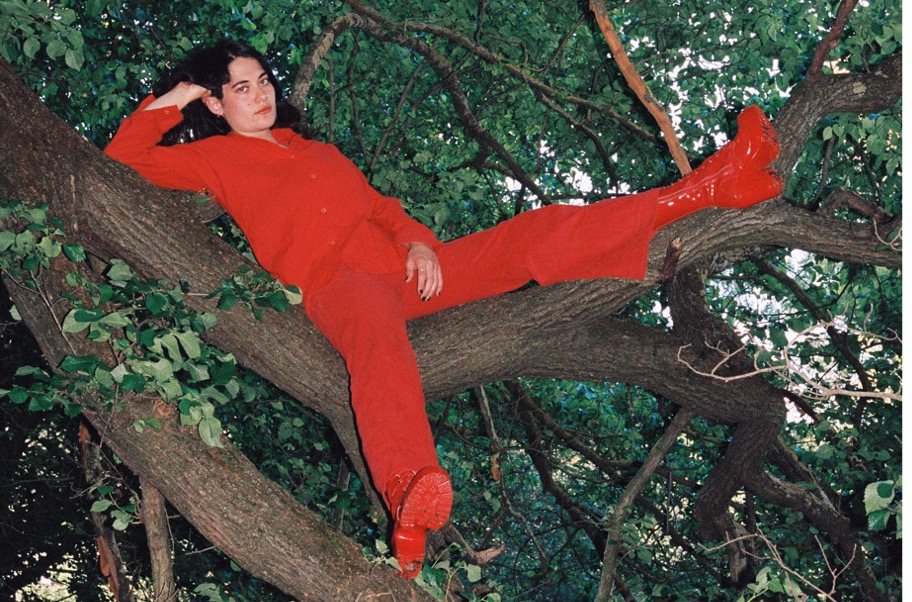 MAPLE GLIDER Maple Glider is the new project of solo artist Tori Zietsch (Peach with a Z). In the singer-songwriter tradition, the music is centred around the lyrics, exploring intimate themes and often serving as a self-catharsis. Offsetting the heavy-nature of some...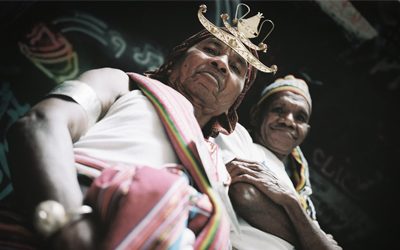 MAUBERE TIMOR From soaring island vibes to hymns of the freedom fighters, veterans of Maubere Timor have released a self-titled, stunning 12 track album to memorialise historical movement through music, and to educate and inform future generations. Their sound is...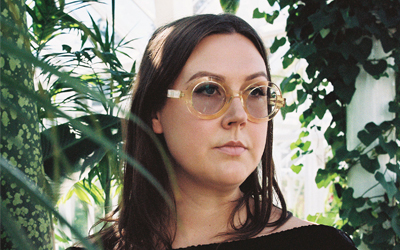 NADIA REID No one ever got anywhere by standing still. As an artist, you must move to grow. It's a sentiment Nadia Reid knows well. Leaving her beloved New Zealand for America to record her third album with strangers, what she didn't expect was a family awaiting her;...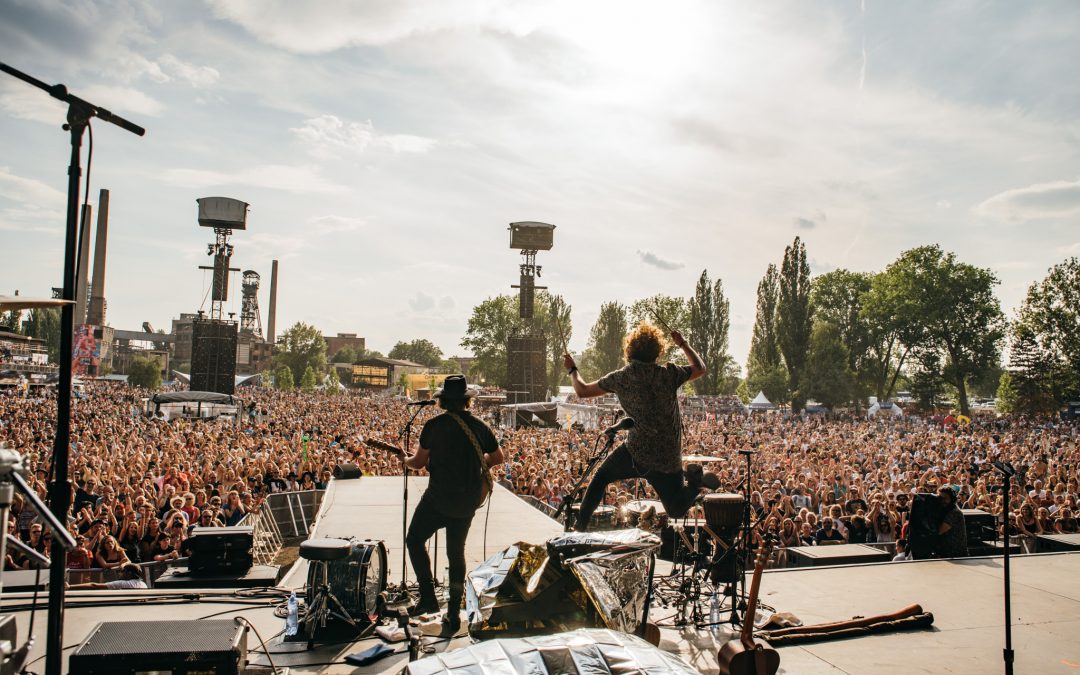 PIERCE BROTHERS For years now twin brothers Jack and Patrick Pierce's high energy duo Pierce Brothers has been a staple of the Australian indie-folk/ blues & roots scene, captivating festival goers and headlining sold out venues the world over. Exploding onto the...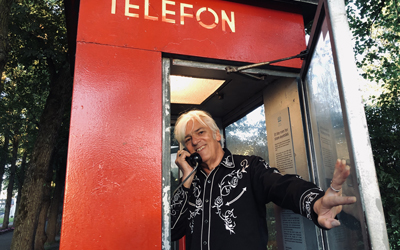 ROBYN HITCHCOCK A surrealist poet, talented guitarist, cult artist and musician's musician, Robyn Hitchcock has been recording and performing since the 1970s. Blending folk and psychedelia with a wry British nihilism, Robyn describes his songs as "paintings you can...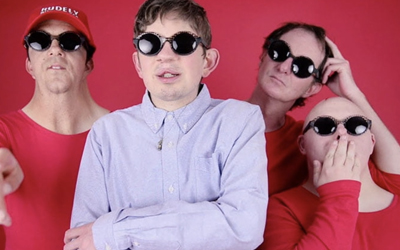 RUDELY INTERRUPTED Rudely Interrupted is one of Australia's most unique independent rock acts, touring and releasing their brand of pitch perfect indie/rock/love/pop anthems across the Globe since 2006. These jetsetters have carved out a worldwide profile and passion...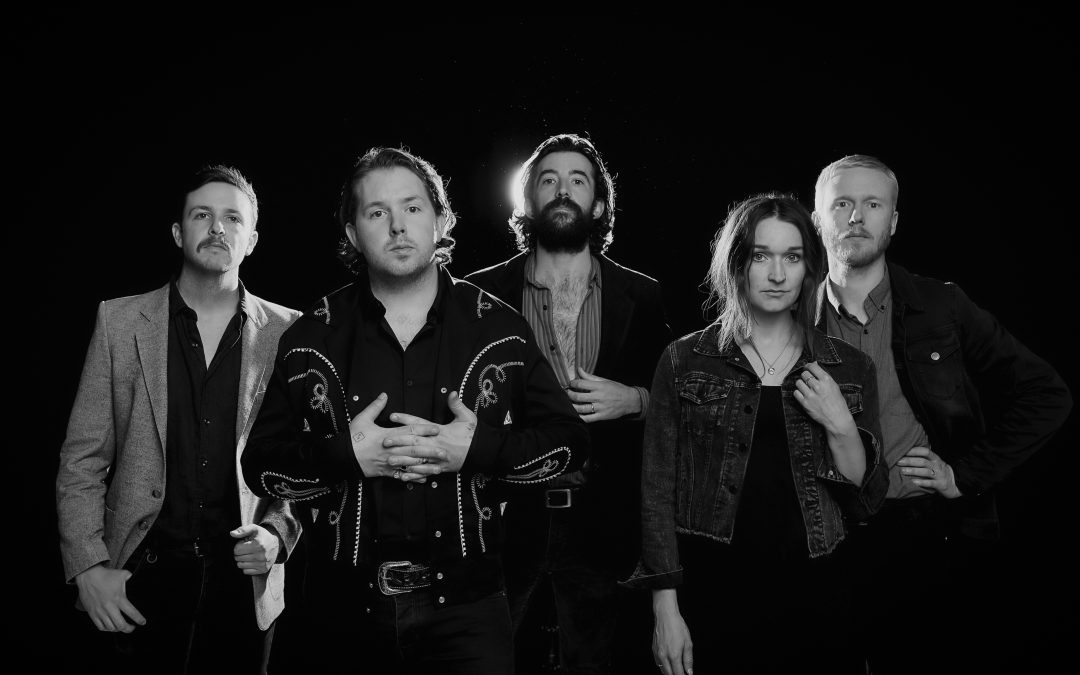 THE PAPER KITES There's been no stopping for The Paper Kits since their critically acclaimed 2015 album twelvefour and their 2018 On the Train Ride Home and The Corner Where You Live. With official gold certification in the US, Melbourne indie folk outfit The Paper...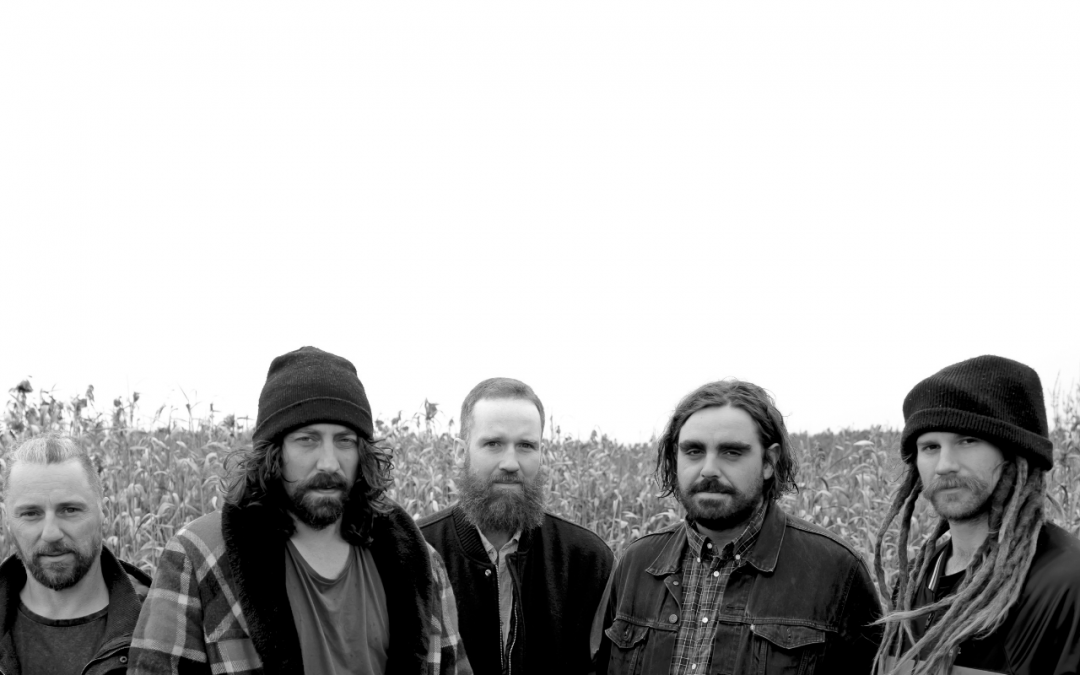 THE SETTLEMENTThe 5-piece are renowned for their dark and relentlessly catchy songs about the dissolution of love, distraction and honesty. Led by enigmatic singer Calvano, an undeniable baritone weaves an evocative tapestry of rock 'n roll scenes across The...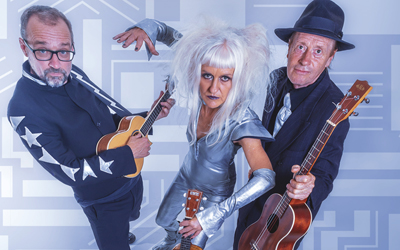 THE THIN WHITE UKES The songs of David Bowie are reborn in a parallel acoustic universe in the loving hands of the Thin White Ukes. The Melbourne harmony trio has devoted six years to unlocking the mysteries of the great English songwriter's kaleidoscopic imagination...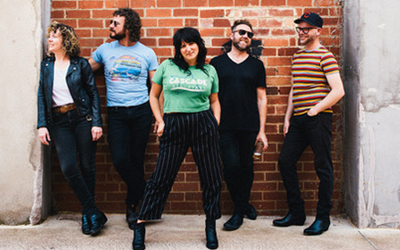 TRACY MCNEIL & THE GOODLIFE Tracy McNeil & The GoodLife deliver a distinct shimmering indie Americana sound, combined with McNeil's Canadian roots. Their latest album You Be the Lightning earned the powerhouse outfit an ARIA nomination for Best Blues/Roots...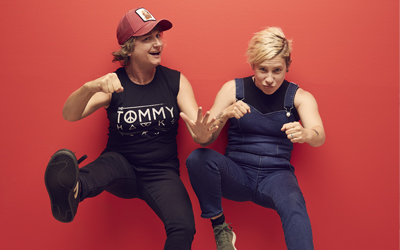 TUCK SHOP LADIES The triceps ain't what they used to be, but the funny bone has only gotten sharper. The Tuck Shop Ladies are an amalgamation of Australian folk music darlings Sam Lohs (Fruit) and Rosie Burgess (Rosie Burgess Trio). Strapping on a pair of ukuleles,...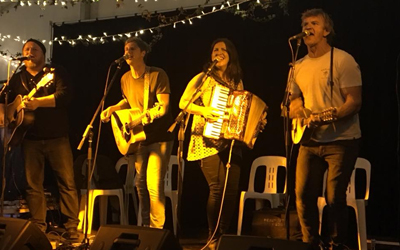 VAN WALKER & THE FERRITERS Van Walker's move from Melbourne to Geelong in 2018 was a much-needed sea-change and another new page in the adventure with him teaming up to play with local Irish musicians The Ferriters. Named after folk hero and one of the last of the...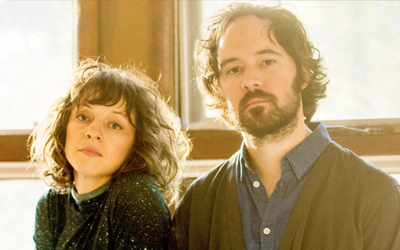 WATCHHOUSE As of 21 April 2021, the duo of Andrew Marlin and Emily Frantz — who over the past decade have achieved grassroots success as Mandolin Orange, going from coffee shop performers to festival headliners — announce that they are now called Watchhouse. Says the...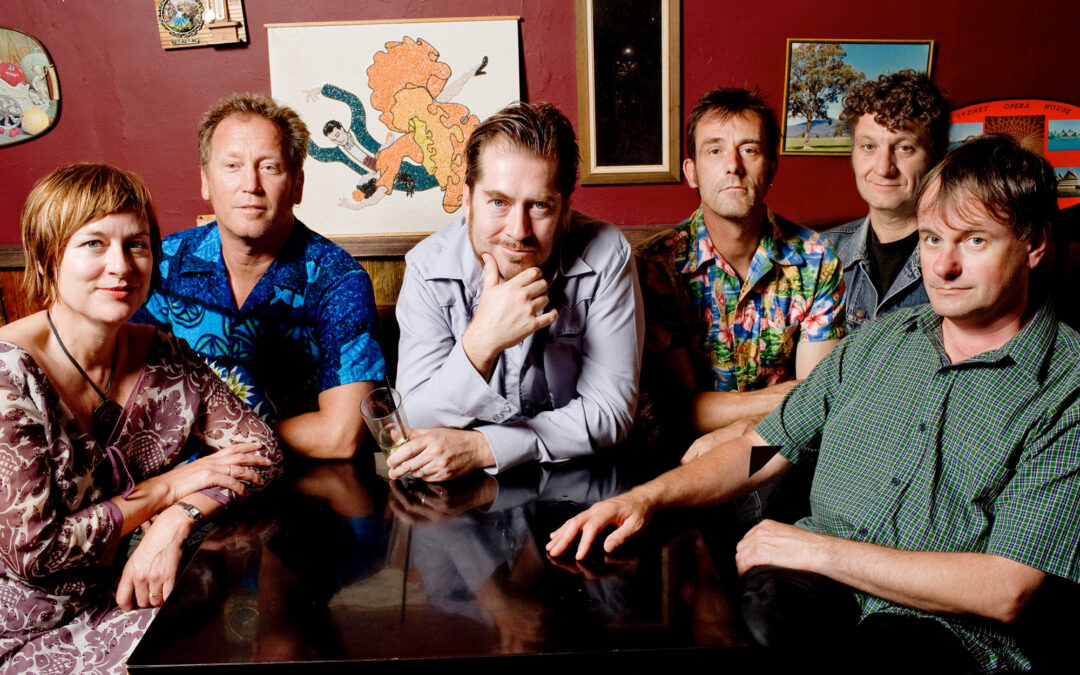 WEDDINGS PARTIES ANYTHINGThe last time they pulled on the boots was 2012 when they were inducted into The Age EG Hall of Fame in their hometown of Melbourne. In spite of this absence, the demand for them to reunite has remained strong and so, for the people in the...
THE WEEPING WILLOWS 2021 CMAA Golden Guitar award winners, The Weeping Willows (Laura Coates and Andrew Wrigglesworth) are a couple of old souls, steeped in Bluegrass tradition and draped in Gothic Americana imagery.  They regale their audiences with stories of...