Port Fairy Folk Festival 2024 lineup is coming soon. For now, check out the amazing lineup from 2023 below.
We're delighted to reveal the first set of artists who'll be performing at Port Fairy Folk Festival in 2023.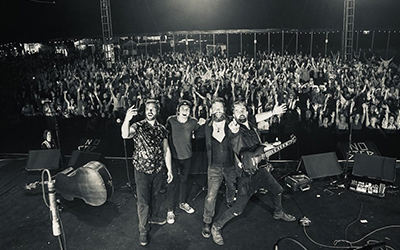 19-TWENTY19-Twenty have been whipping up a frenzy on the festival scene. They are electric. An infectious riff and groove-based blue-billy-grass-rockin'-roots band. The 19-Twenty lads have been performing their high-energy sonic-party nationally, headlining sell-out...
MORE ANNOUNCMENTS COMING SOON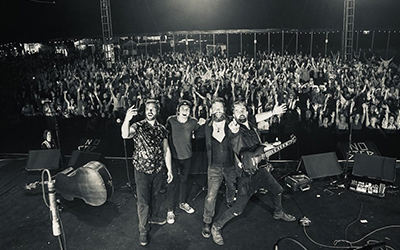 19-TWENTY19-Twenty have been whipping up a frenzy on the festival scene. They are electric. An infectious riff and groove-based blue-billy-grass-rockin'-roots band. The 19-Twenty lads have been performing their high-energy sonic-party nationally, headlining sell-out...
AJAK KWAIAjak Kwai is a name well known to the airwaves, stage, and broader Australian music community for her powerful performances and strong messages that call for inclusion and celebration of the diversity found throughout Australian society. Originally hailing...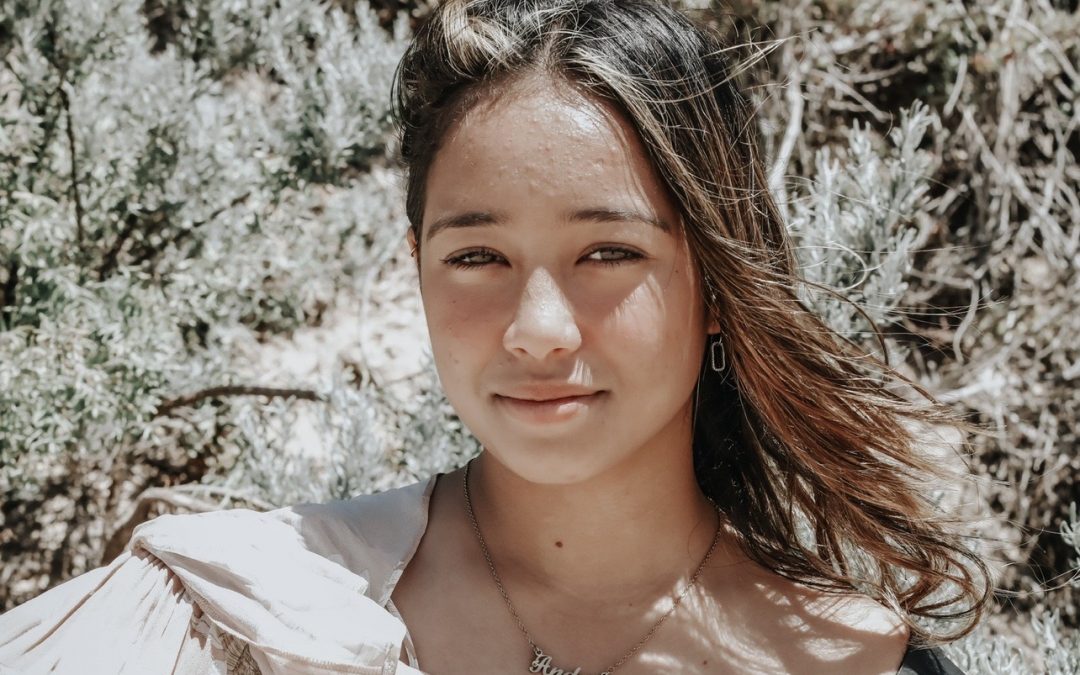 ANDREI O'CONNORNow 18 years of age, Andrei's lyrics are inspired by her experiences living on the beaches of The Phillipines, in the grit of the Queensland outback and the punishing Shipwreck Coast. Her angelic voice blend with guitar and keys to offer the music lover...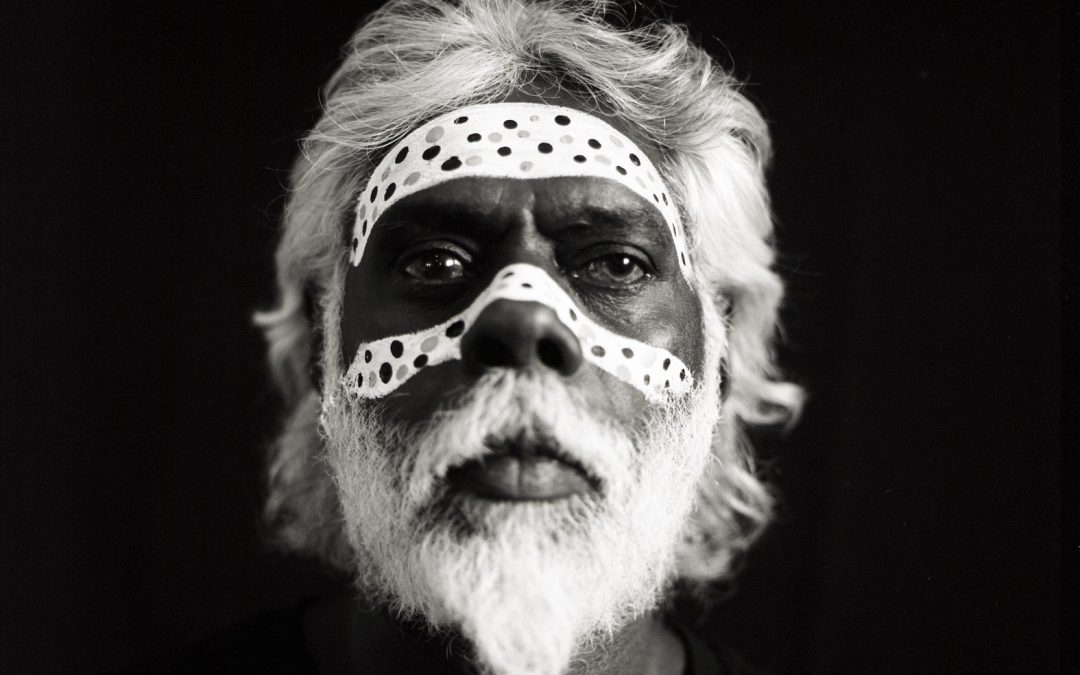 Andrew Gurruwiwi BandAndrew Gurruwiwi Band are a high-energy 7-piece funk and reggae band who have honed their chops on the beach at Birrtjimi and in the dirt of Yirrkala. Their 'Yolngu Funk' sound is truly fresh - a style only hinted at previously on the rare pair of...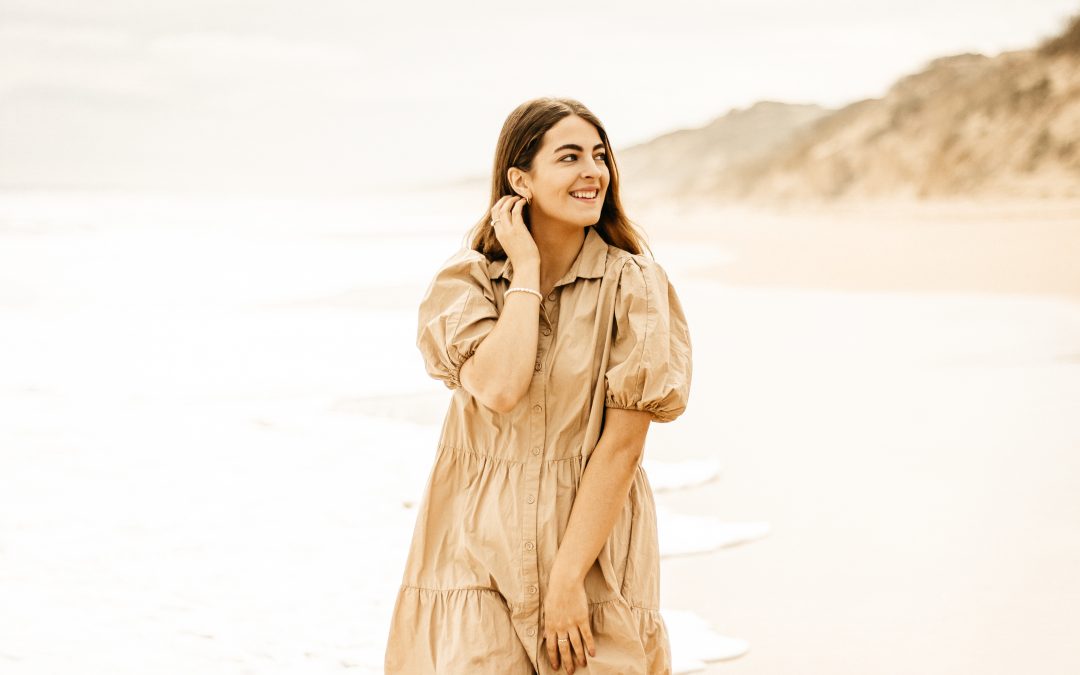 ANGELA KENNAAngela is a vibrant singer/songwriter from rural South West Victoria. From a young age, Angela loved music and performing. Angela's passions include playing the piano, teaching singing and writing her own original songs. Angela's music highlights include...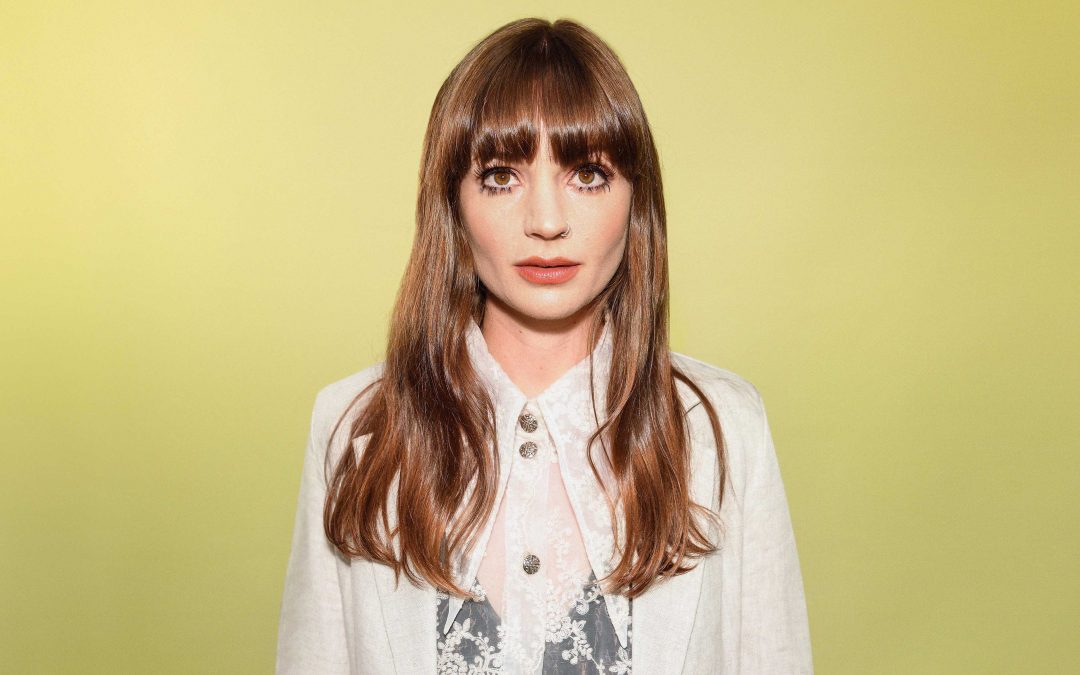 Anna SmyrkWith a voice described as 'truly astonishing' by Rolling Stone, Anna Smyrk is a powerful singer and song-maker from Melbourne. A true storyteller, Anna's songs range from explosive indie-pop anthems to vulnerable alt-folk ballads, all tied together by her...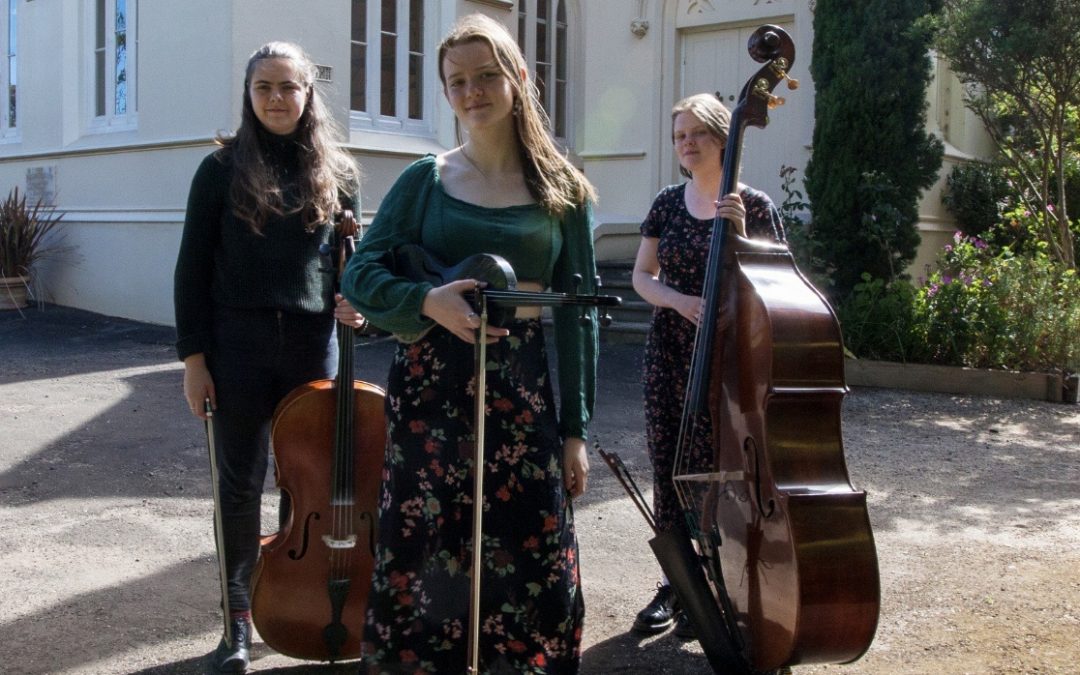 APOLLINE 2023 Koroit Lake School Stars, Apolline, are a lively trio of young folkies endeavouring to bring joy and a little silliness to the world. Equipped with alluring voices, innumerable instruments, and an extensive collection of colourful socks, the group views...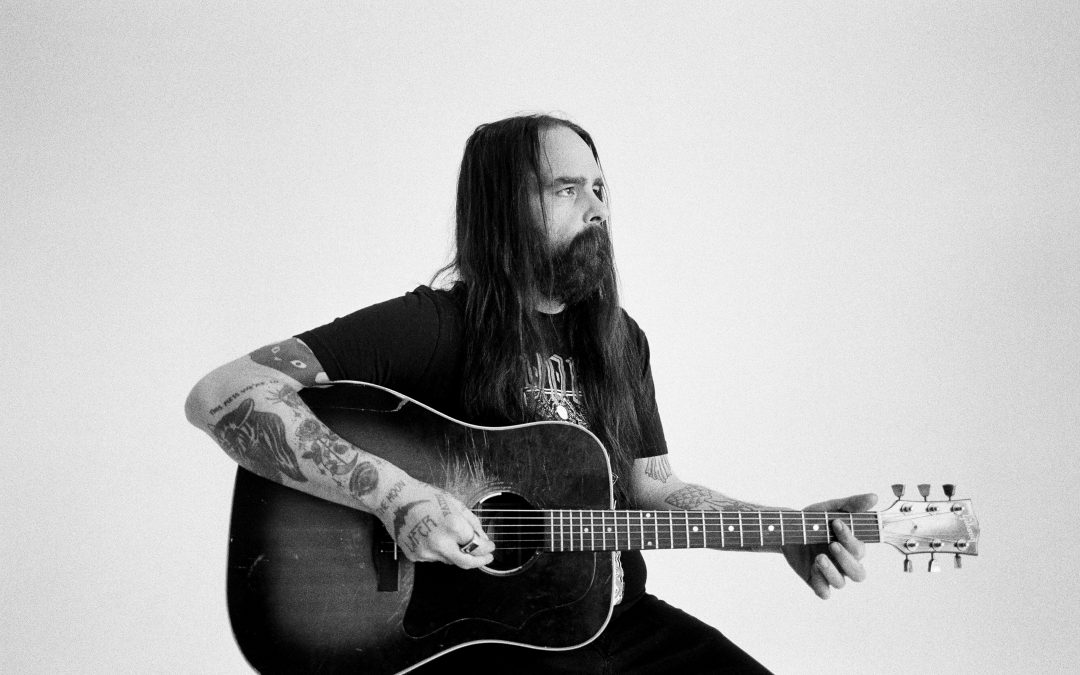 ARLO MCKINLEYJoin us in welcoming Arlo McKinley to Australia for the first time. Hailing from Cinncinatti, Americana singer songwriter McKinley, is one of those unique artists whose songs and performance is unflinchingly honest, intense, and colourful. Songs that come...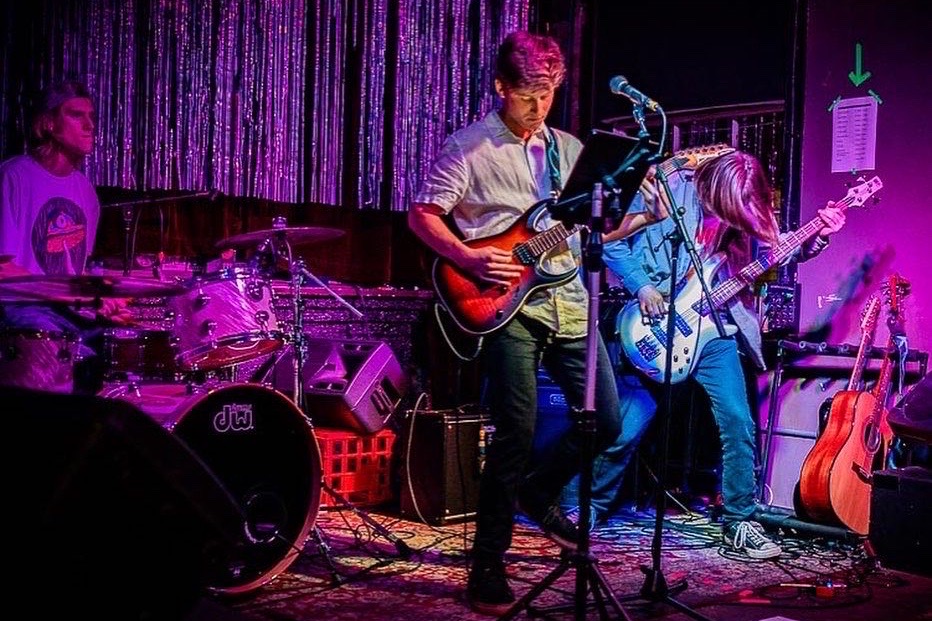 ATOMIC ENTOURAGEAtomic Entourage are a young, energetic 3 piece rock/pop band consisting of Tom (Lead Vocals, Rhythm Guitar), Seb (Electric Guitar, Bass) and Hamish (Drums, Keyboard). Originating in Ballarat, the band released their debut album 'Seasons' in early 2022...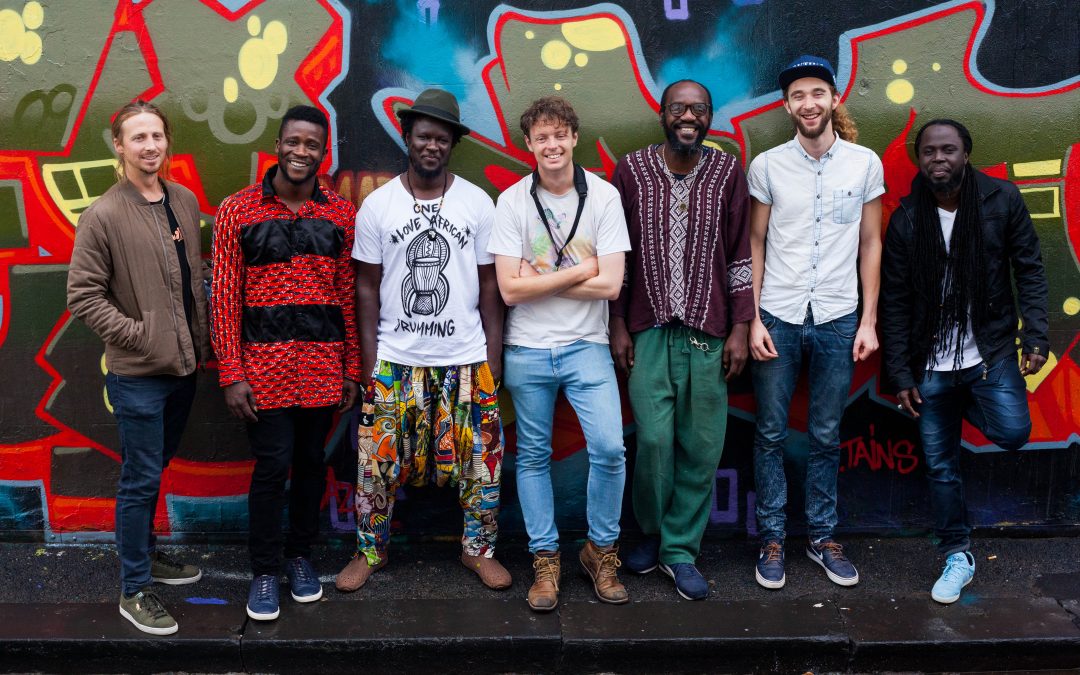 AUSECUMA BEATS Ausecuma Beats are more than just a band, they are a philosophy. Led by their bandleader and master djembe player, Boubacar Gaye, the ensemble demonstrates what can happen when a group of artists come together based on an idea-in this case, the idea of...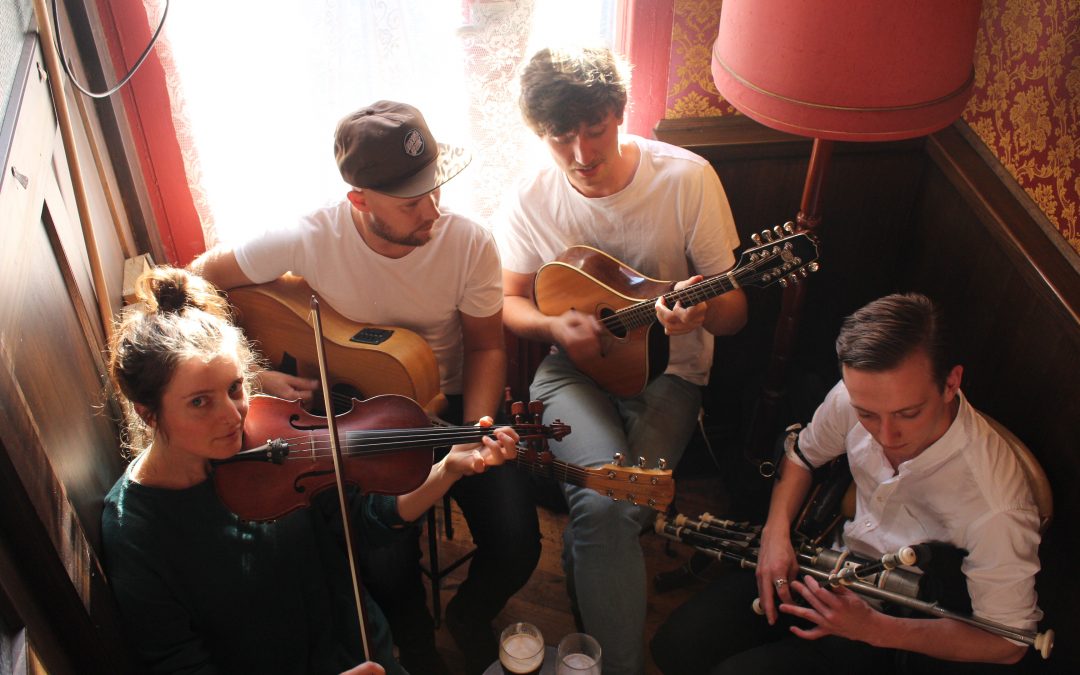 AUSTRAL Winners of the Traditional Folk Album of the Year at the 2022 Australian Folk Music Awards and nominated for a Music Victoria Award, Austral are a fully-charged, four-piece Australian tunes band combining didgeridoo, Irish pipes, high energy fiddling,...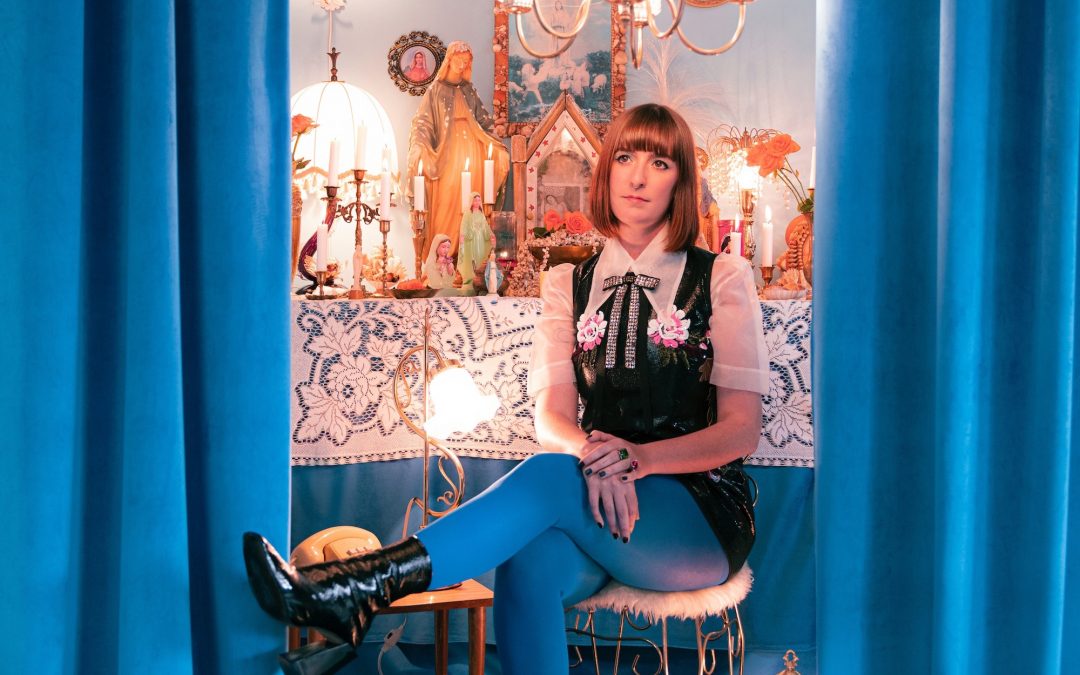 Baby Velvet Like scorpions who distinguish between light and dark to navigate by moonlight, Baby Velvet negotiates the low light of self-doubt with an innate sense of purpose. Scorpions populate her dreamscape, wilting roses portents of heartbreak, warnings, and...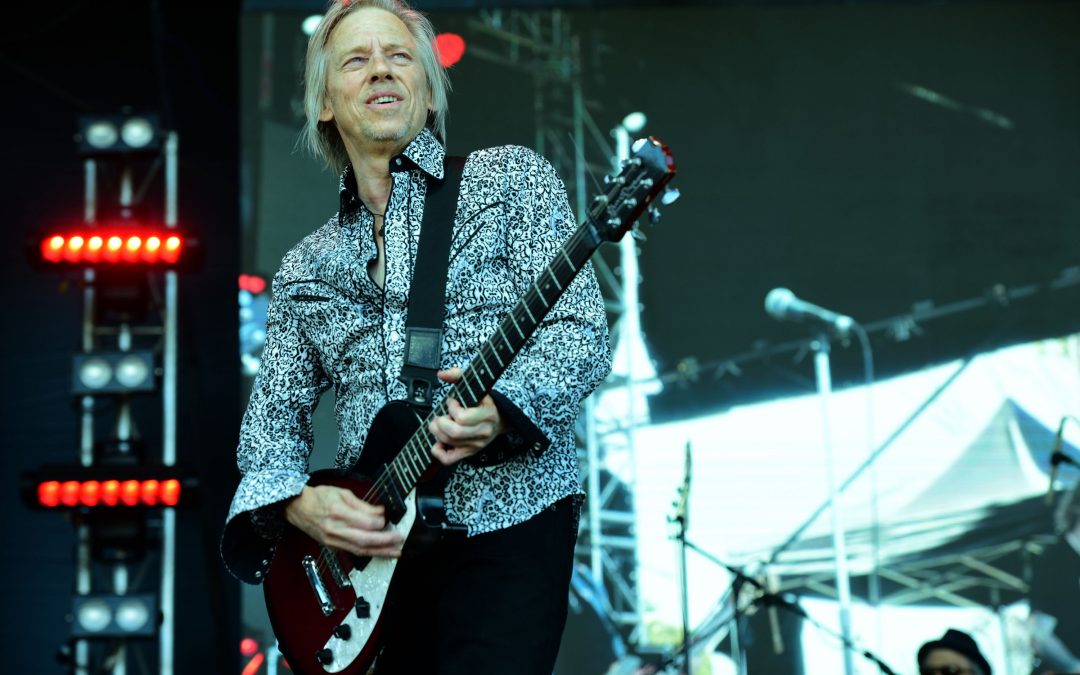 THE BADLOVESOne of Australia's most cherished bands, The Badloves, are getting ready to hit the road for their vinyl release tour. The local lads will be performing at venues across the country and at one of Melbourne's much loved live music institutions. The...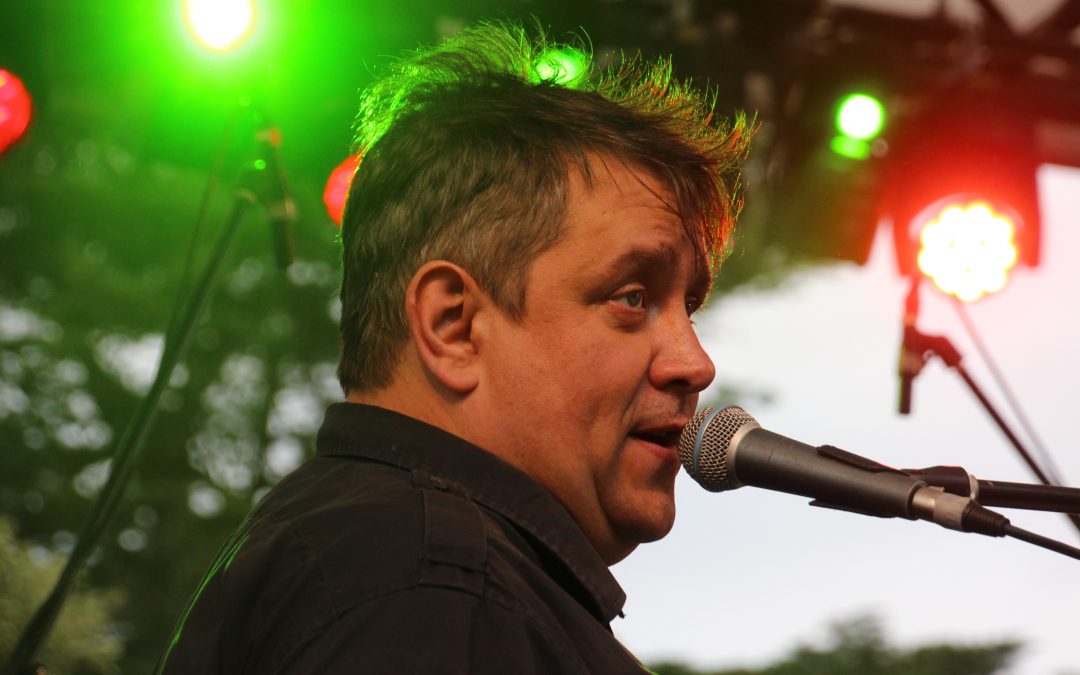 BEN WATERS (ENG)Ben Waters, the piano king of boogie woogie, brings his own unique brand of barnstorming rock and blues to the stage. He has played alongside superstars such as The Rolling Stones, Chuck Berry, Jerry Lee Lewis, Ray Davies, Jeff Beck, Jools Holland, PJ...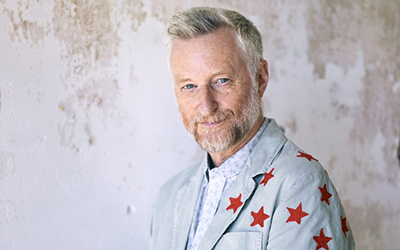 BILLY BRAGG (ENG)Orator, entertainer, rabble-rouser, negotiator, pamphleteer, the fabled 'big-nosed bard from Barking', Billy Bragg is making his triumphant return to Australia. Following the recent release of his 10th studio album, "The Million Things That Never...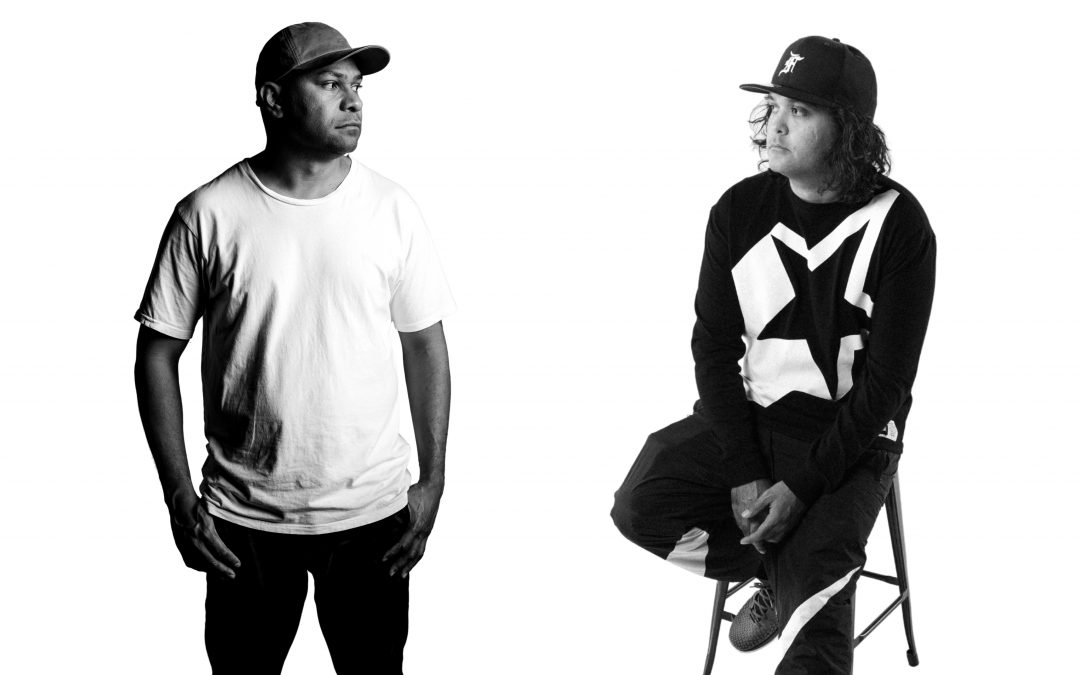 BIRDZ & FRED LEONEBirdz & Fred are cousins by family, but brothers in music. Both artists are descendents of the Butchulla nation with Fred Leone being one of the three Butchulla songmen. For Port Fairy this year they will join forces to bring new music to...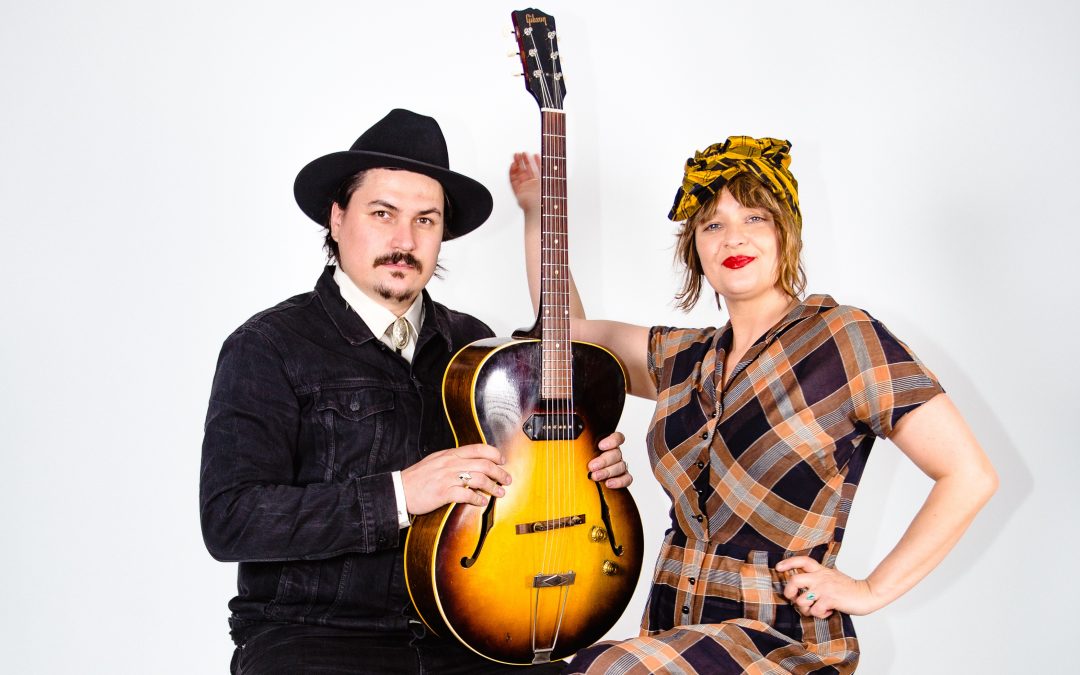 Blue Moon MArquee (CAN)Blue Moon Marquee perform original compositions influenced by anything that swings, jumps or grooves. A.W. Cardinal, a Metis of Cree heritage (vocals/guitar) and Jasmine Colette a.k.a. Badlands Jass (vocals/bass/drums) have played everywhere...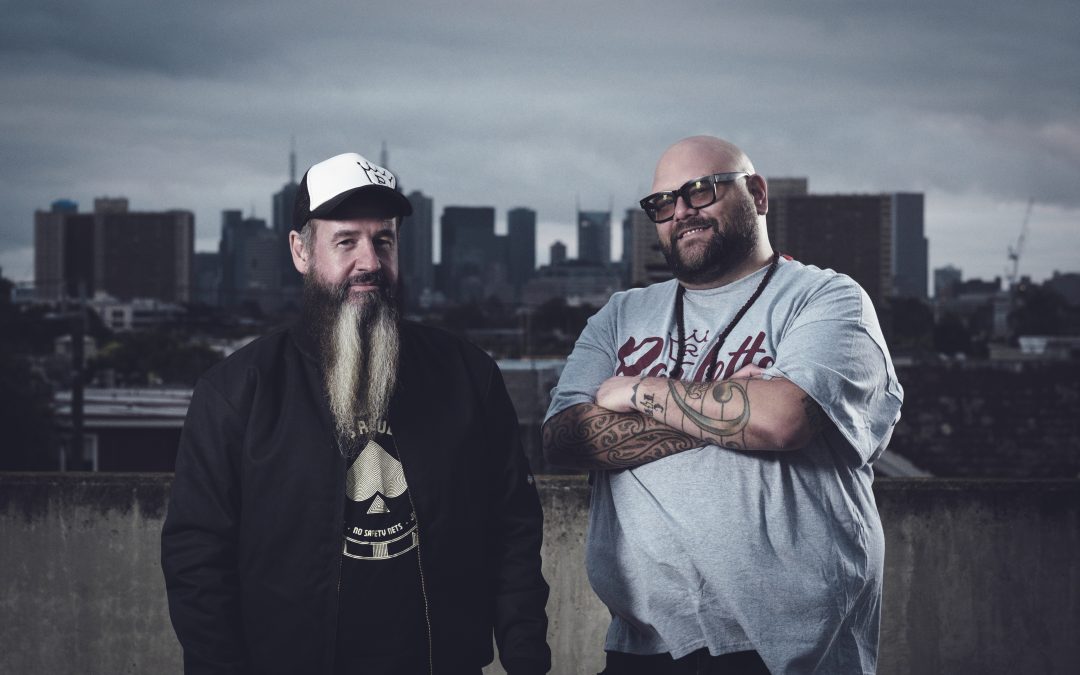 BLUES ROULETTE With humble beginnings at Melbourne venue 'The Catfish', Blues Roulette and the nature of their 'one night only' performances have grown in popularity, resulting in appearances at festivals and venues across the country, special themed events, national...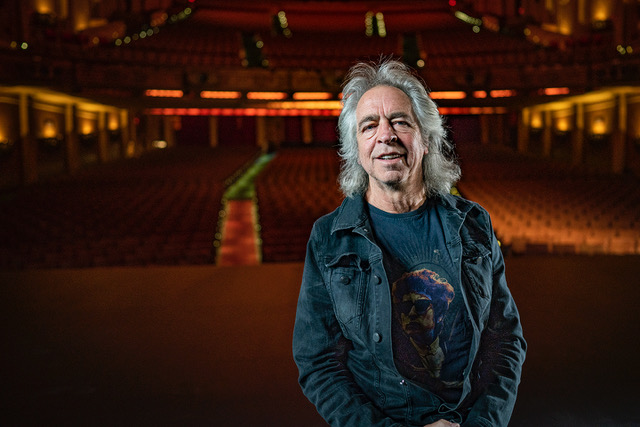 BRIAN NANKERVIS Brian has been writing and co hosting the music trivia series, 'RocKwiz' since 2005. Brian co hosts, with Jacinta Parsons, 'The Friday Revue', Friday afternoons on ABC Radio Melbourne. He hosts a national ABC radio show each Sunday evening called...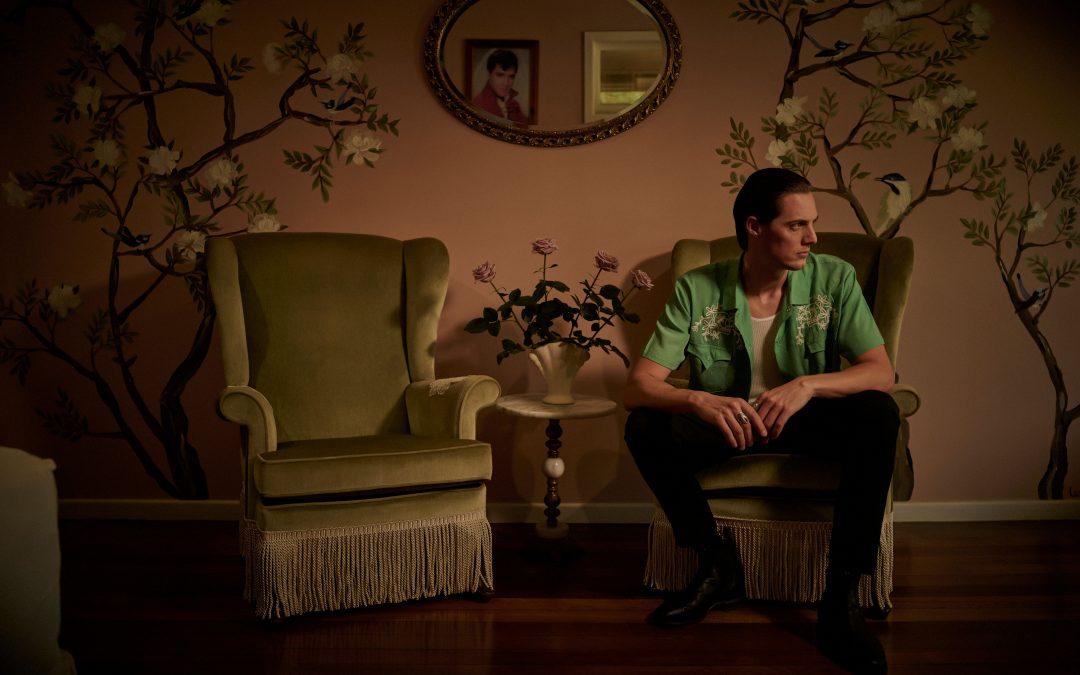 Bud RokeskyAs with the best storytellers, Bud Rokesky's songs can be interpreted in many ways. Rokesky seeks to explore how people have different takes on the same situation. It's a perspective gained from a lifetime of observing others. "Being an outsider meant I had...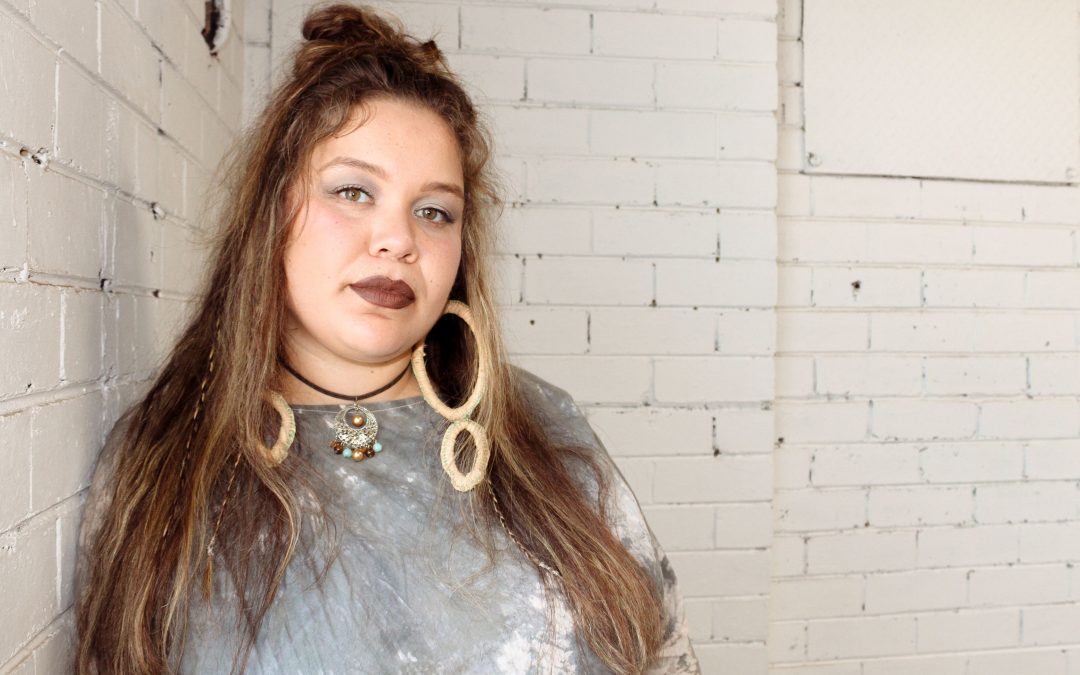 BUMPYAward-winning Noongar woman and Naarm-based artist Bumpy has wowed crowds at BIGSOUND, VIVID Festival, Queenscliff Music Festival and more with her deeply affecting music; a complex but free-flowing, multi-faceted and emotional blend of alt-RnB and neo-soul,...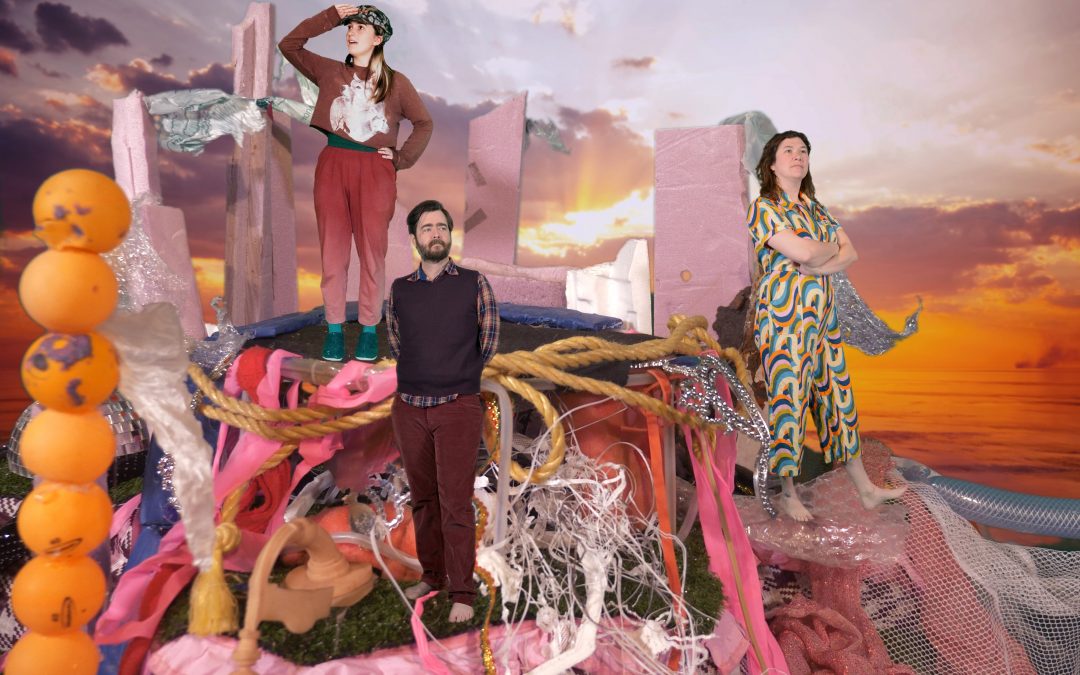 THE BURNING HELL (CAN)The Burning Hell is the ongoing musical project of songwriter Mathias Kom and Ariel Sharratt, based in Prince Edward Island, Canada, and joined for their Australian tour in 2023 by Maria Peddle from Newfoundland. The Burning Hell are DIY in the...
CHARLES JENKINS Charles Jenkins is a Melbourne songwriter/ musician, producer, performer, and teacher with more than 30 years' experience in the Australian Music Industry. He has released 21 albums, toured Europe, and the USA several times and been nominated for two...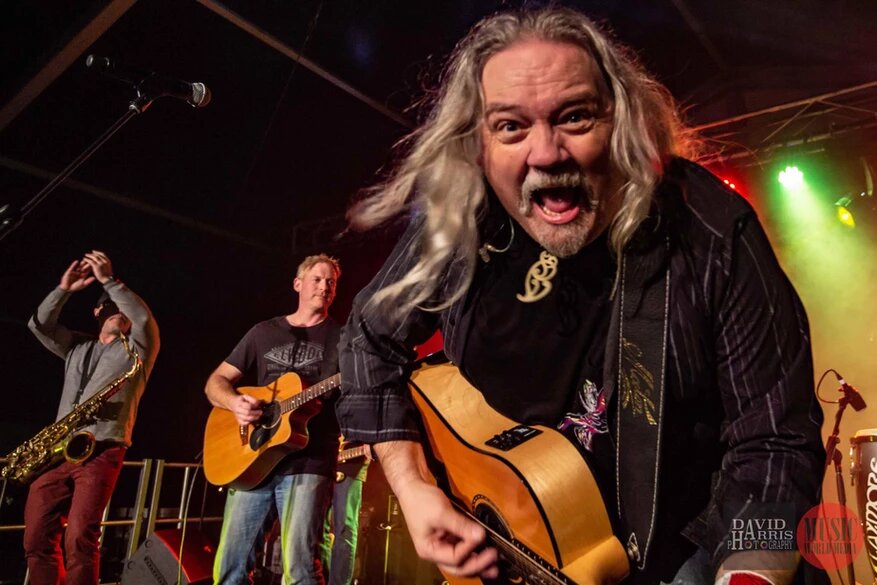 ClaymoreClaymore are recognised as Australia's premier Celtic band having headlined in Australia's largest folk events and toured internationally on many occasions, they have visited the USA, UK and Europe. A passionate band of multi-instrumentalists who not...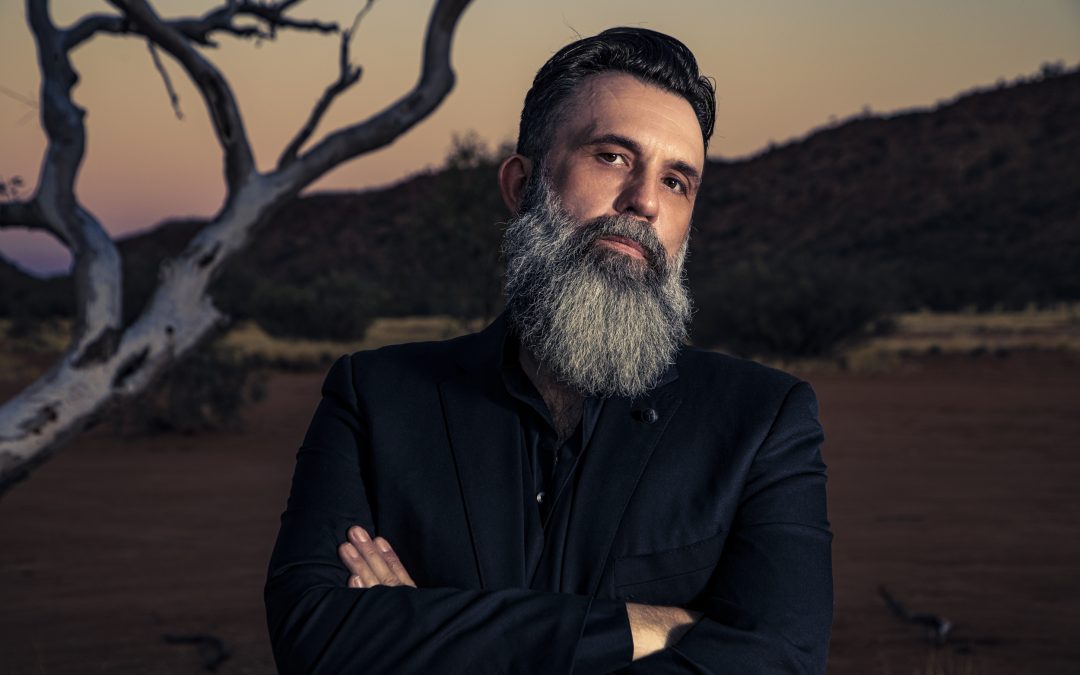 Colin LillieColin Lillie is certainly one of a kind. You don't have to delve very deep into Colin's lyrics to know his songs are driven by all of the shades of colourful life experience.  This gypsy Scotsman who found a new life in Alice Springs in Central Australia's...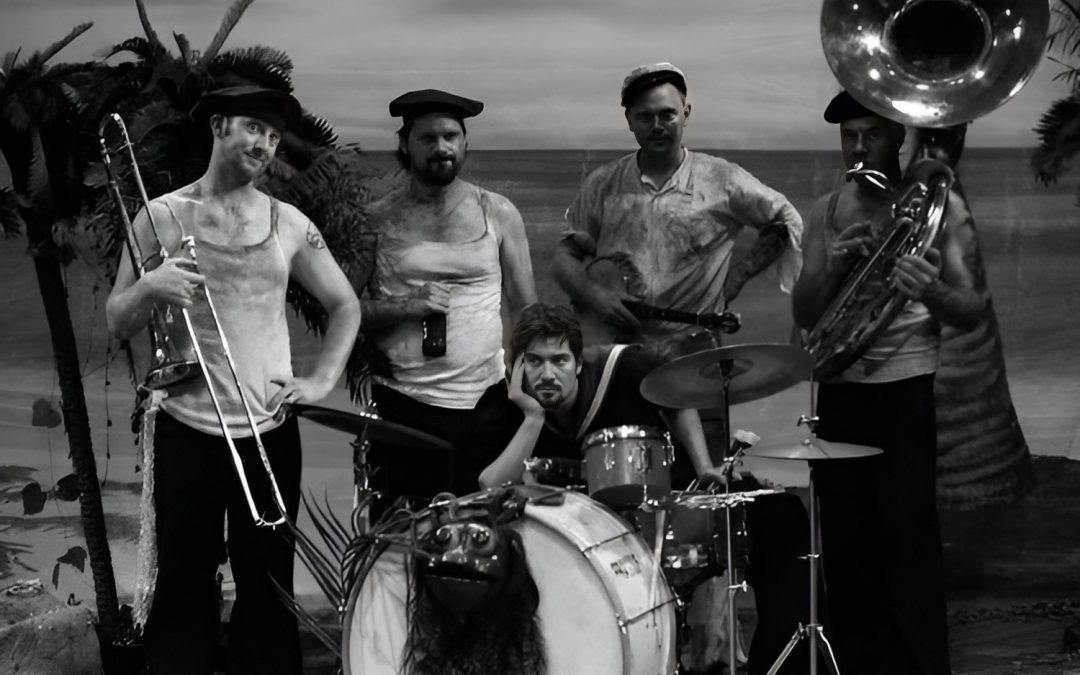 C.W. STONEKING & His primitive horn orchestraThe Primitive Horn Orchestra first appeared on Stoneking's album of 2009, Jungle Blues. The album has since been certified gold and the band joined him for extensive touring both internationally and at home. Stoneking's...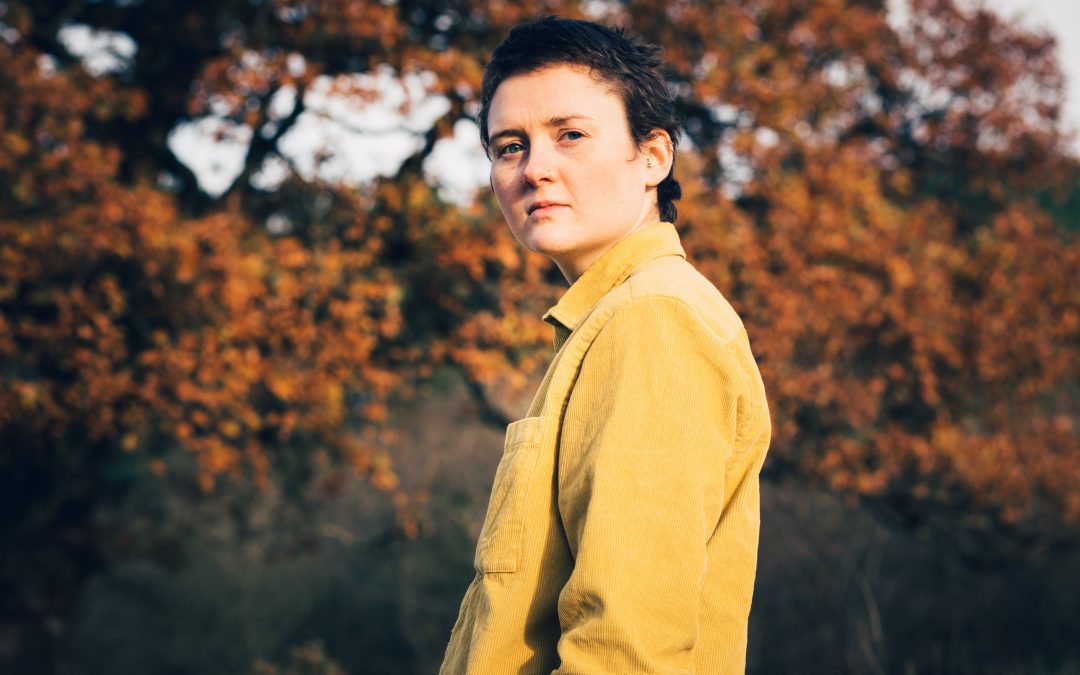 DANI LARKIN (IRE)Beguiling, intense, driven folk songs expertly accompanied by guitar and banjo, Dani Larkin's songs voyage through stories drawn from mythology and folklore, ruminations on love and relationships, and experiences of wildness, loss, love and mystery,...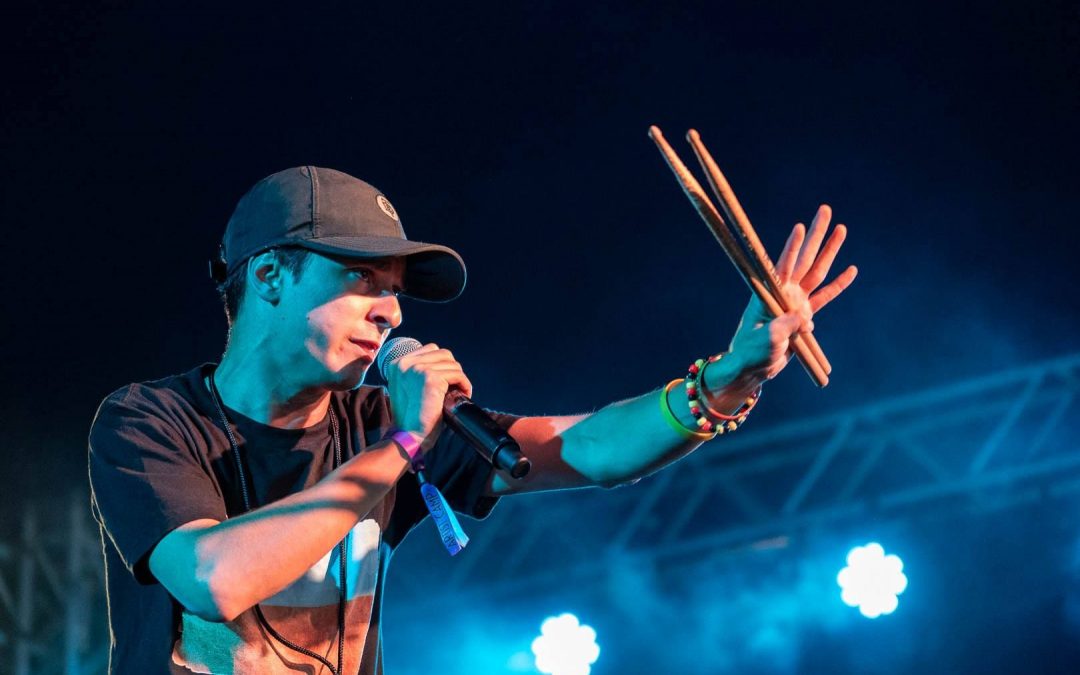 DOBBYDOBBY (Rhyan Clapham) is a rapper, drummer, composer, speaker and workshop facilitator who proudly identifies as a Filipino and Aboriginal musician. His family is from Brewarrina on Ngemba land, and is a member of the Murrawarri Republic in Weilmoringle, NSW.  ...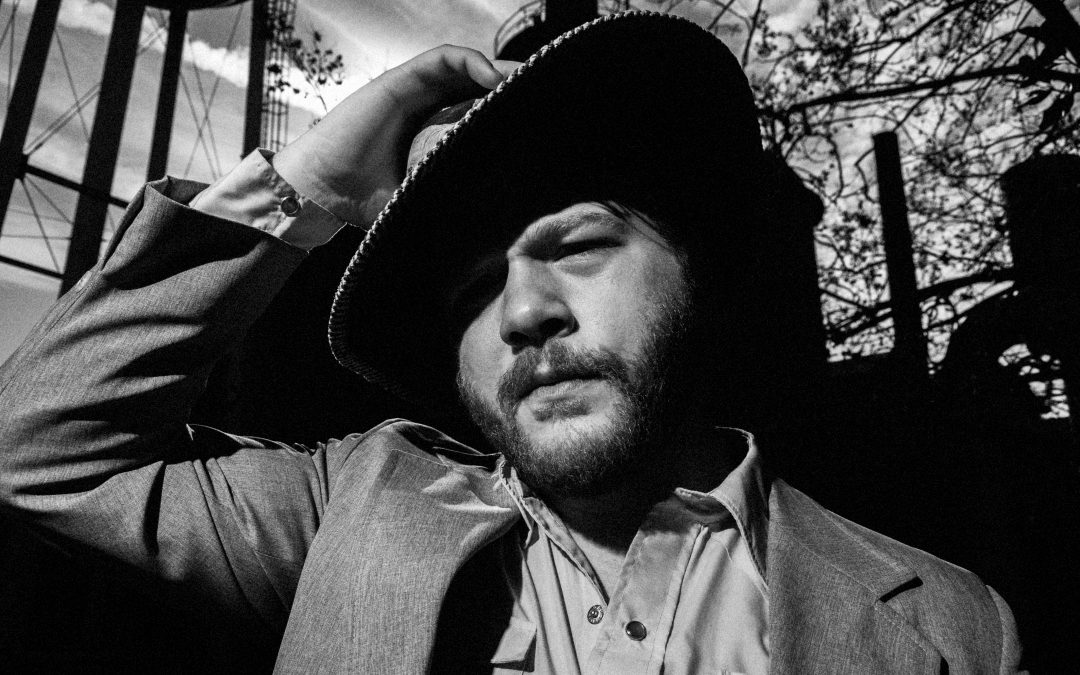 EARLY JAMES (USA)Alabama's native son, Early James, released his sophomore album, Strange Time To Be Alive, in August 2022. The lyrical wordsmith conjures the ghosts of great southern gothic writers from Eudora Welty to William Faulkner, while channelling the haunted...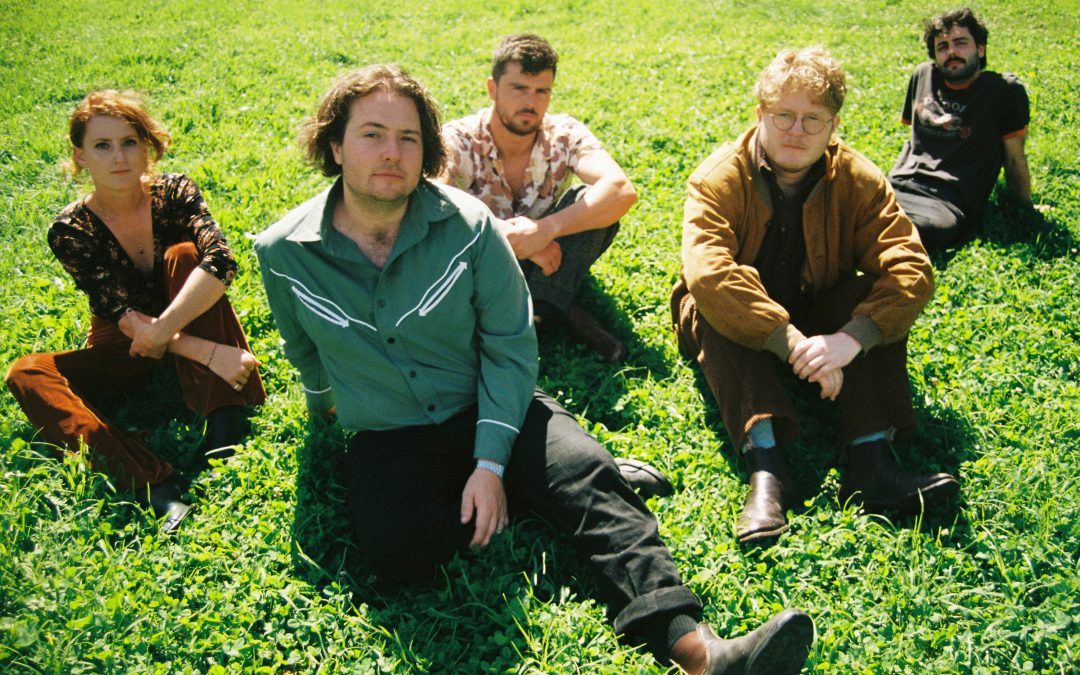 Eastbound Buzz Renowned for their "reliably rousing working-class indie rock" (Dave Ruby Howe) and their electric, commanding live performances, Eastbound Buzz are a Melbourne-via-Wagga five-piece that have developed a reputation as a band to watch. Since 2020, the...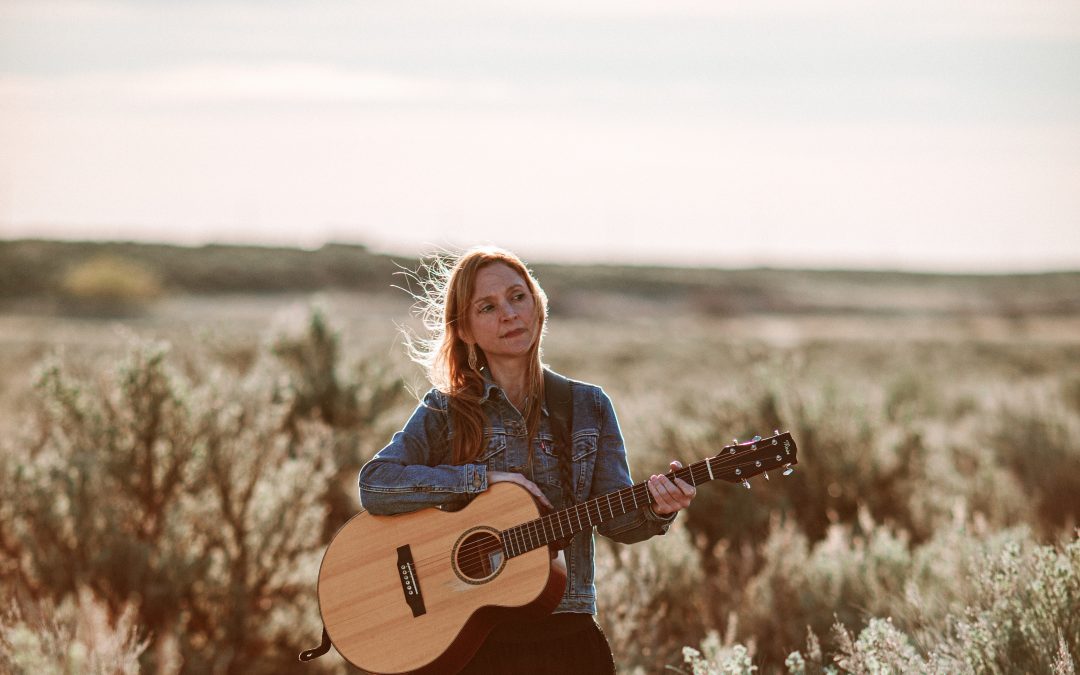 Eilen Jewell (USA)Eilen Jewell leads a tight quartet that blends influences of early blues, classic country, folk, and 1960s era rock 'n' roll. For close on two decades Jewell has toured relentlessly for legions of fans from Boston to Boise and Madrid to Melbourne,...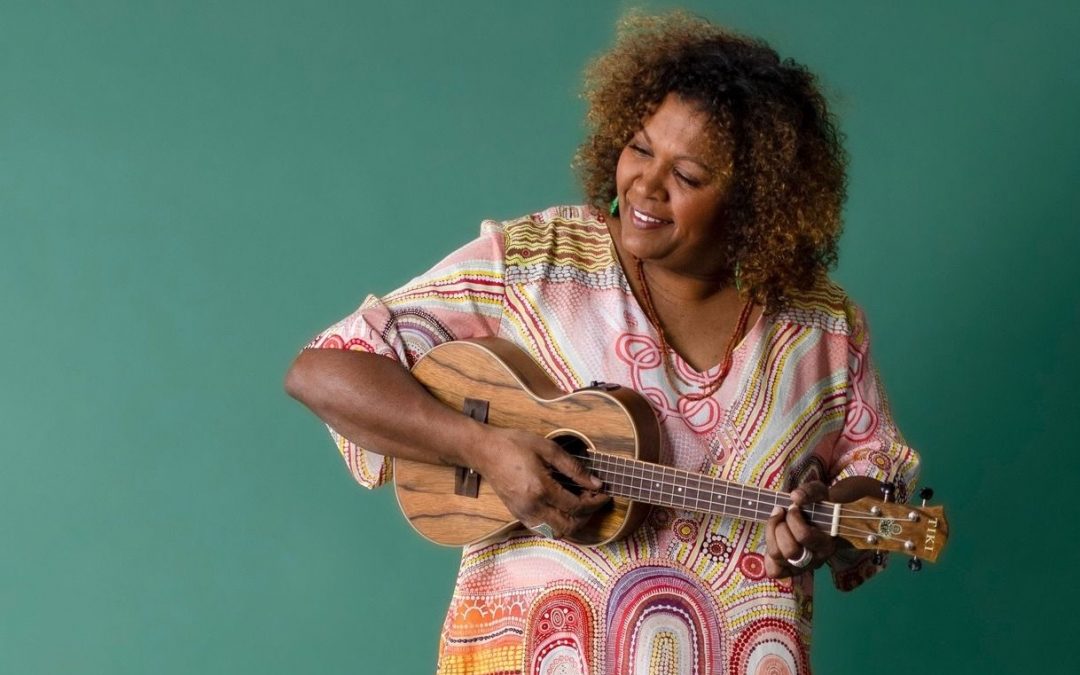 Emma DonovanFollow the SunAcclaimed Indigenous Australian singer-songwriter Emma Donovan presents her very special recent album Follow the Sun—a celebration of her country, kids, community and language. Commissioned by ABC Kids (2022), Follow the Sun features original...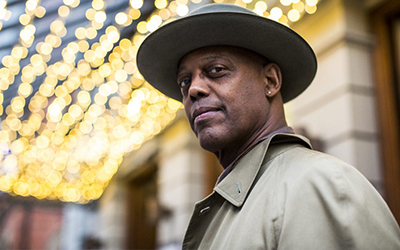 ERIC BIBB (Usa)Eric is an artist who preserves the best traditions of pre-war blues, even while he expands his own oeuvre. Marketing tags him as a bluesman, but troubadour is the word that best describes him. He slides neatly between genres as he builds bridges with...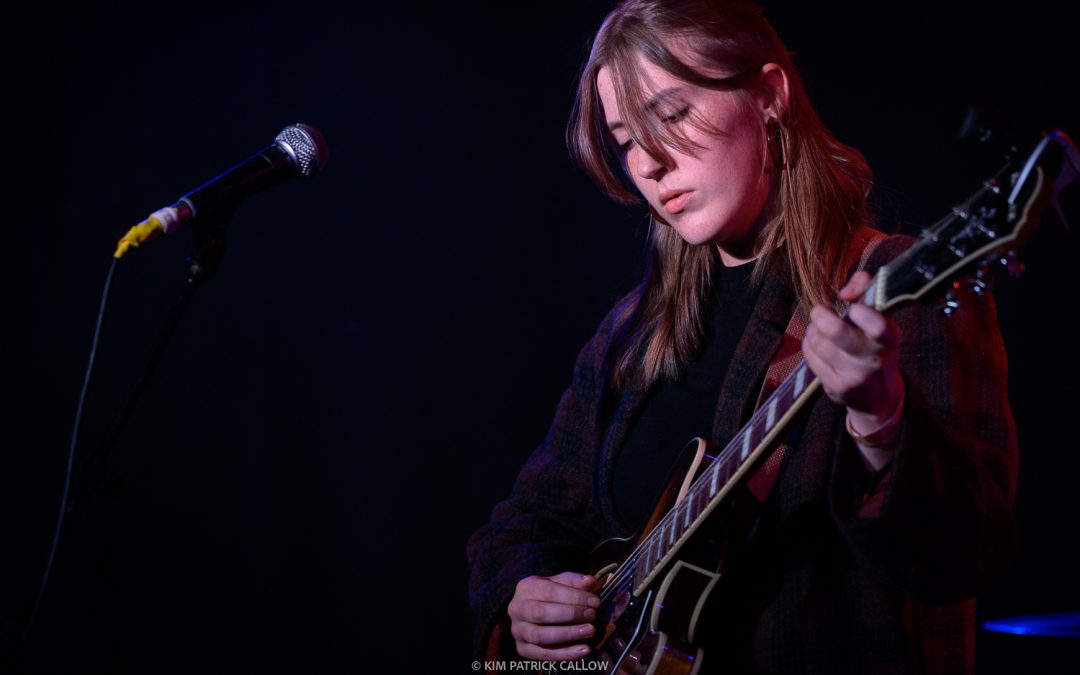 ETTA LANE Homegrown in the Grampians, life-long songwriter, Etta Lane shares snippets of personal narratives in contemporary yet vintage-flecked nostalgic folk. Etta Lane's performances come from humble beginnings - initially singing self-composed songs to an array of...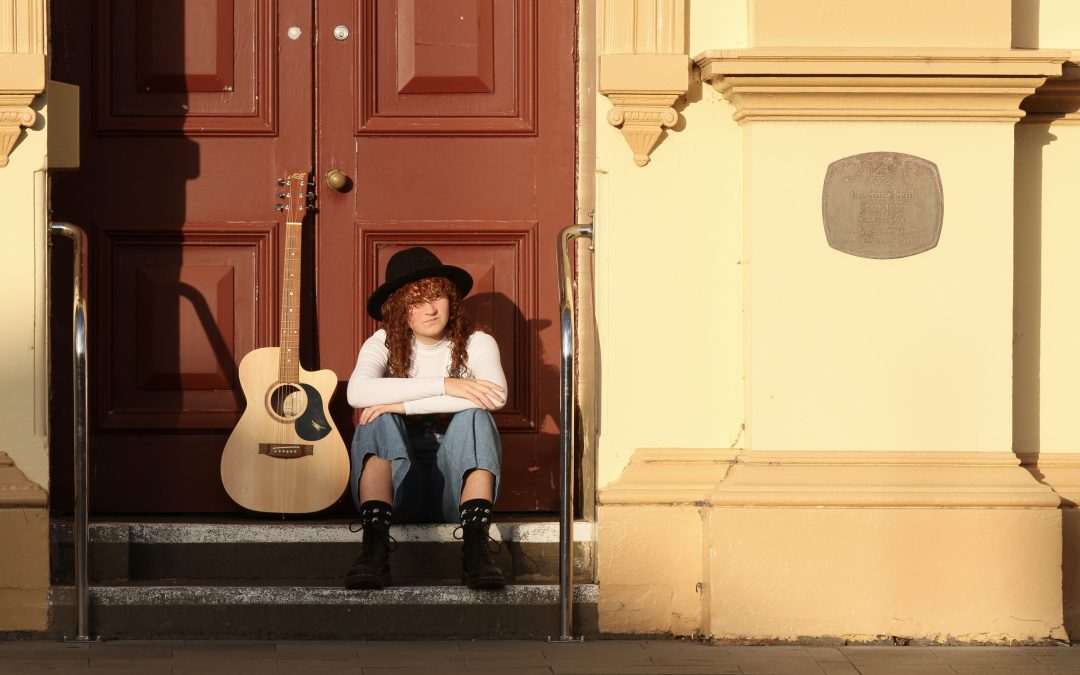 EVIE MAEAt seventeen years of age, Evie Mae is a singer-songwriter living right here in the South West. Performing original material straight from the heart, she writes with knowledge 'wise beyond her years.' Heavily influenced by the likes of Meg Mac, Missy Higgins...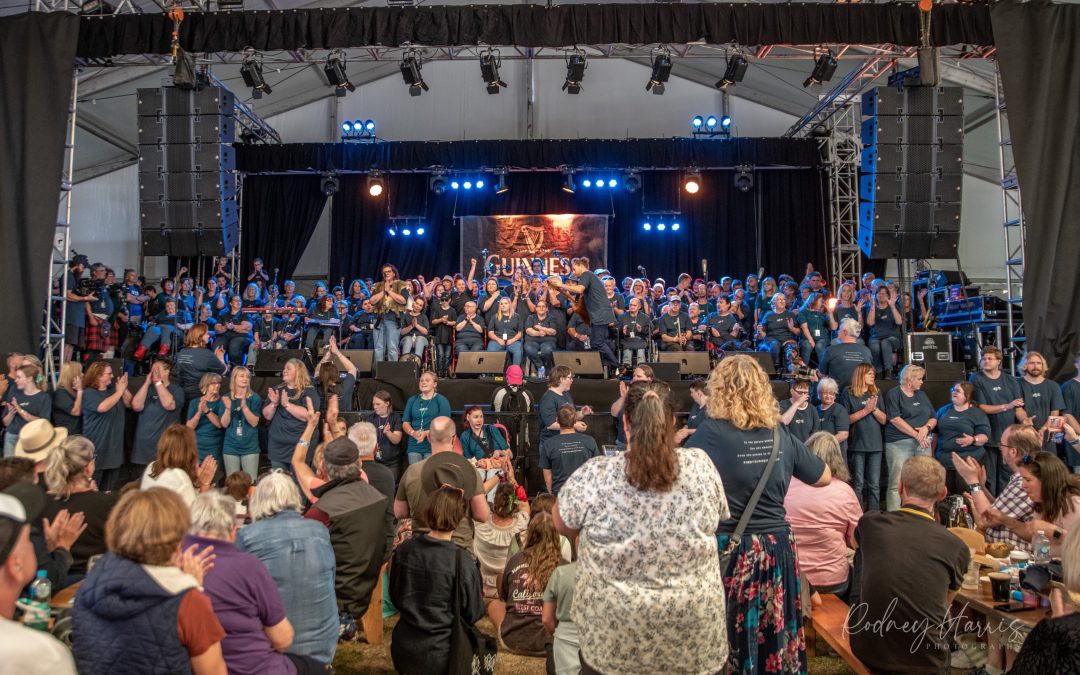 FIND YOUR VOICE COLLECTIVEGrass-roots vibes, world-class rides. Please ensure your seatbelt is fastened & tray table stowed. We're ready for take-off... Returning to the festival that started it all - Find Your Voice Collective is run by community, for community,...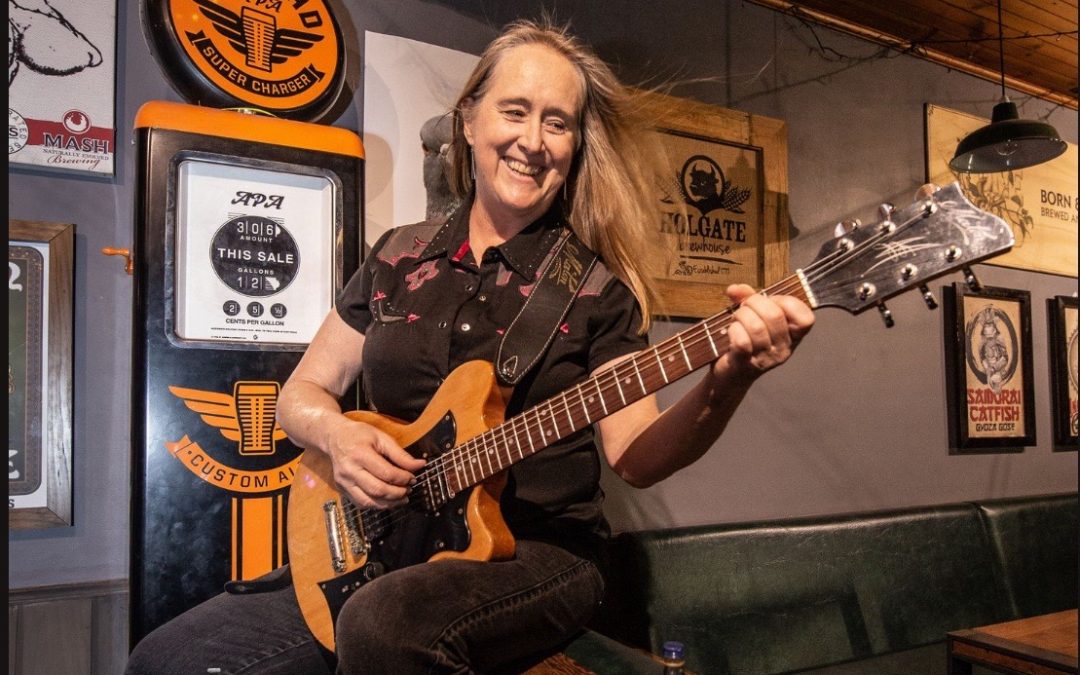 FIONA BOYES Fiona Boyes is an internationally recognised blues guitarist, vocalist, bandleader and songwriter.   Fiona's recent award-winning albums feature finger-picking guitar, hand-made cigarbox instruments and a rare National baritone with grooves that range from...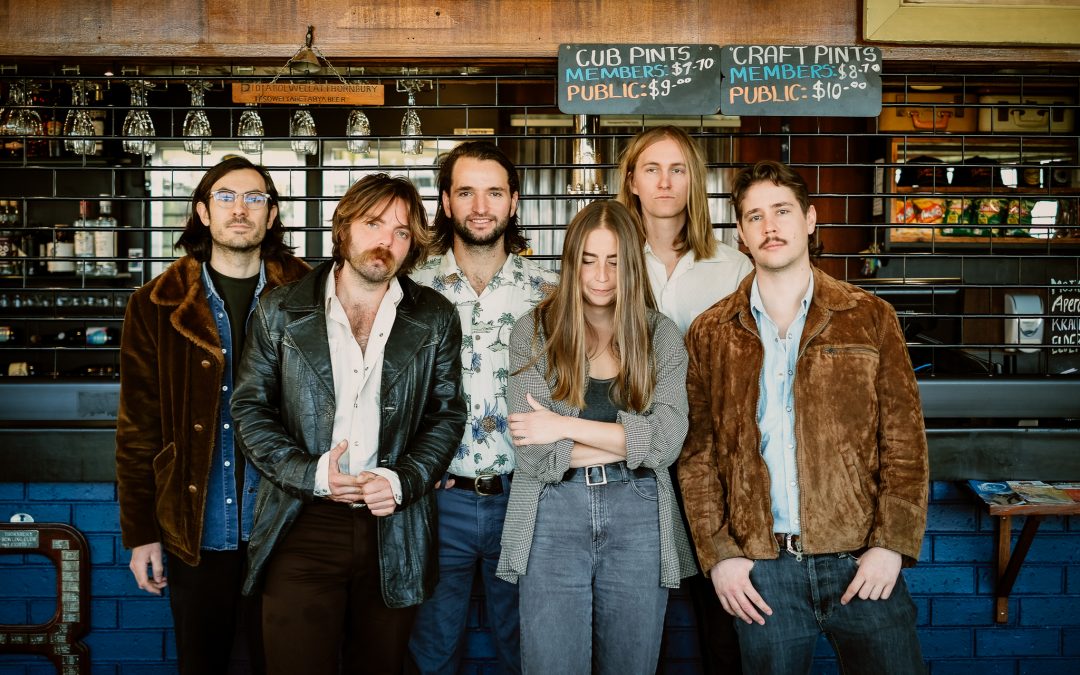 FOGGY NOTION Take two parts outlaw cosmic country, one part surf-coast garage blues, add a shot of front porch psychedelic merriment and you've got Foggy Notion. Befriends Shyam and Maxine moved to Melbourne with a few dirty demos and the intent to form the best band...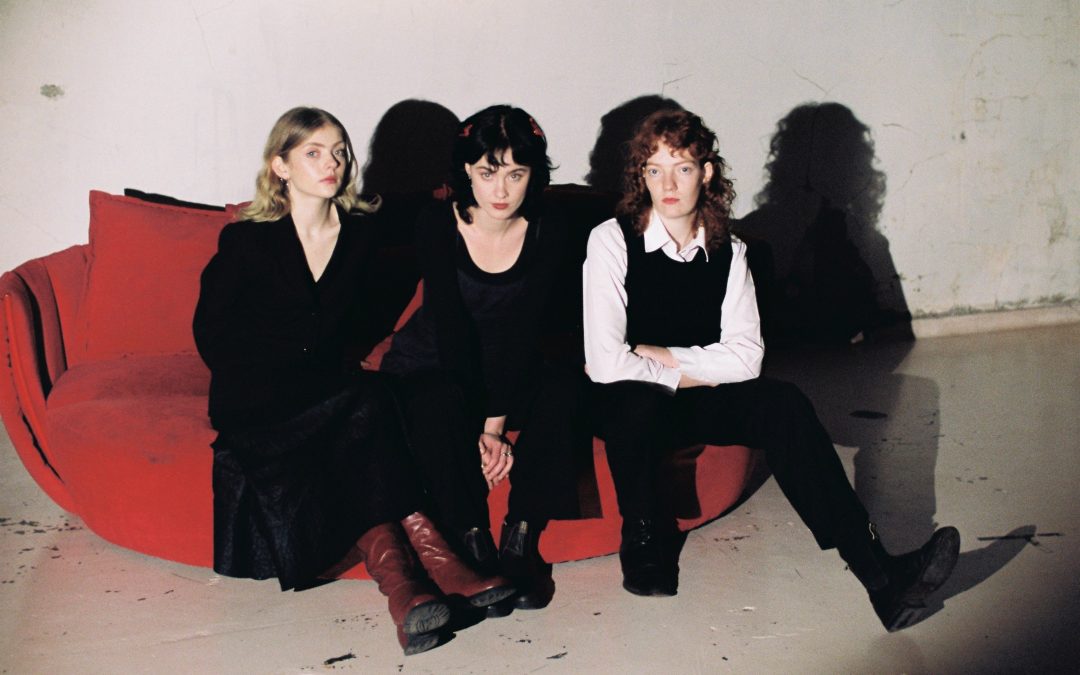 FOLK BITCH TRIO (Festival of small halls)Melbourne/Naarm based Folk Bitch Trio (FBT) marries confessional songwriting and gentle instrumentation to craft a sound which will bring you both joy and heartache. Folk Bitch Trio blends the voices of Heide Peverelle, Jeanie...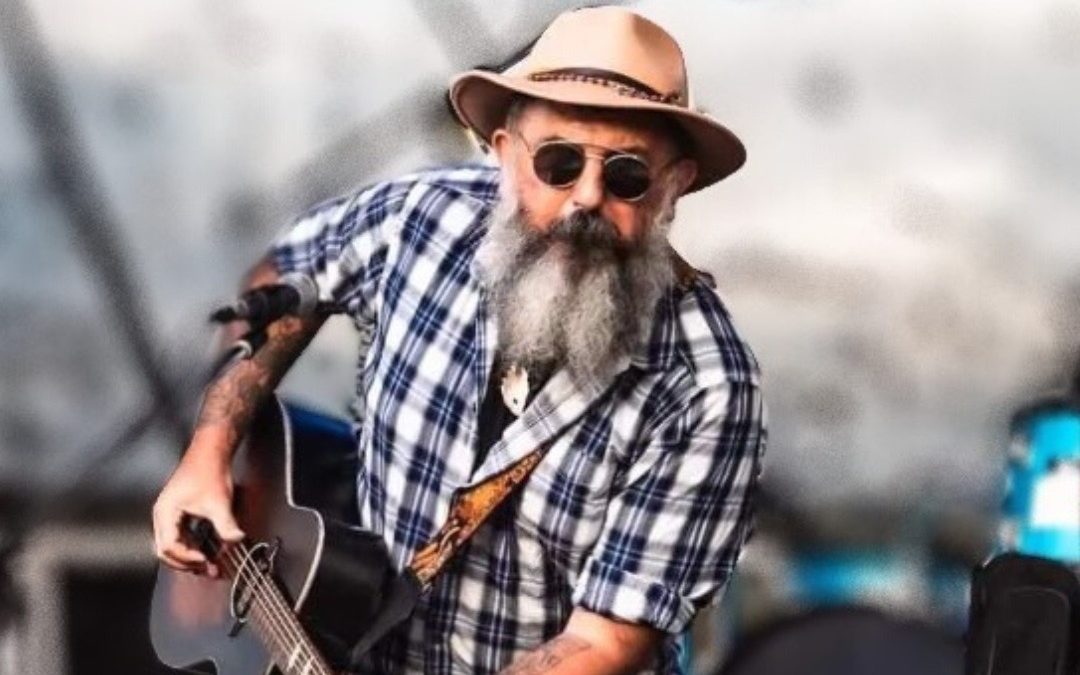 FRANK SULTANA Frank Sultana is an Australian modern-day blues man. Dripping with pre-WW2 mojo, dark, dirty guitar tones and a voice that has the grit and soul of the characters he writes and sings about. Frank has been writing, recording, and performing his original...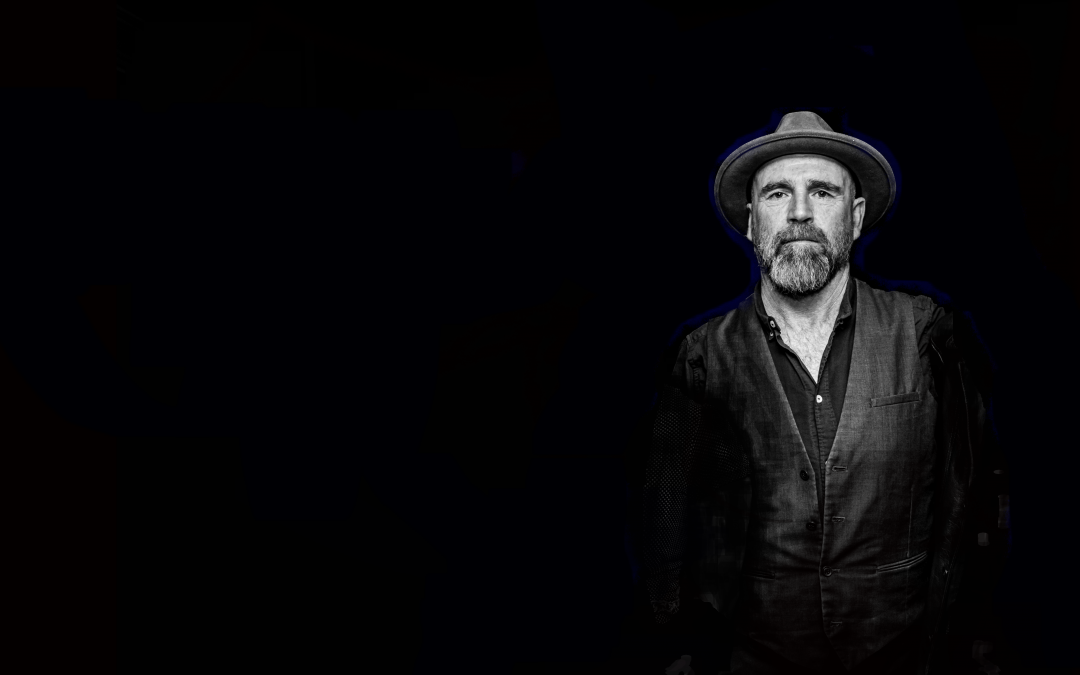 GALLIE Highly acclaimed Irish singer songwriter, Gallie, was nominated as a finalist for the International Song of the Year competition by Tom Waits.     Born in Dublin city, Ireland, in the seventies, Gallie busked all over Ireland, navigating 'the streets',...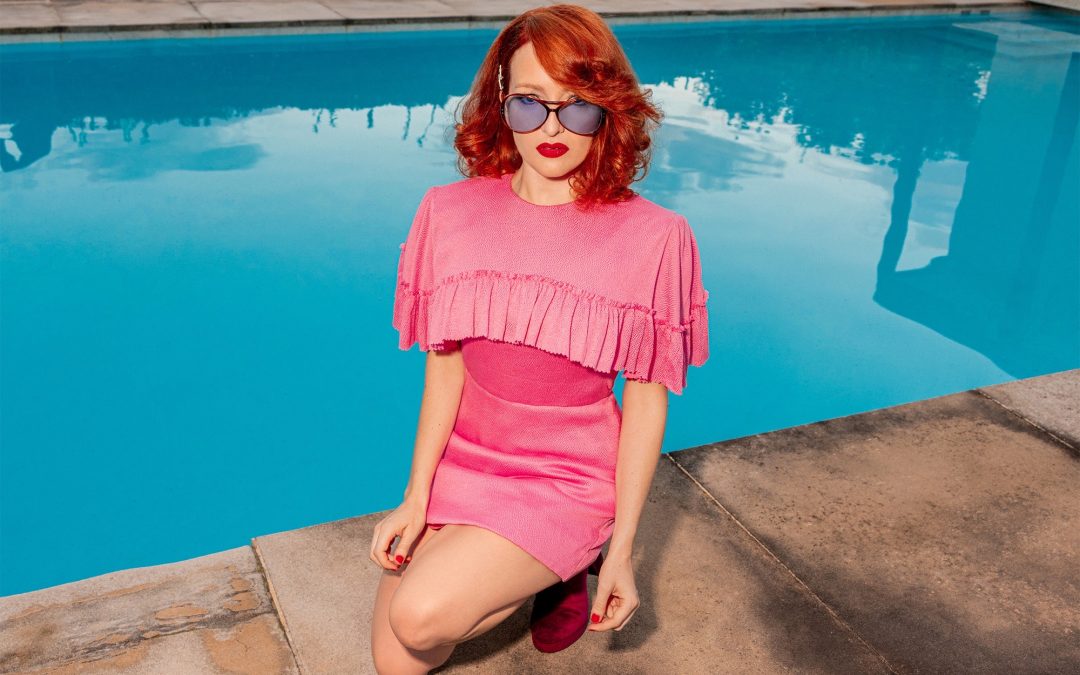 GEORGIA MOONEYAs one quarter of beloved ARIA Award-winning indie-folk band, All Our Exes Live in Texas, Georgia Mooney has received abundant critical acclaim and picked up a slew of musical trophies. Since forming in 2015, All Our Exes fast became festival favourites...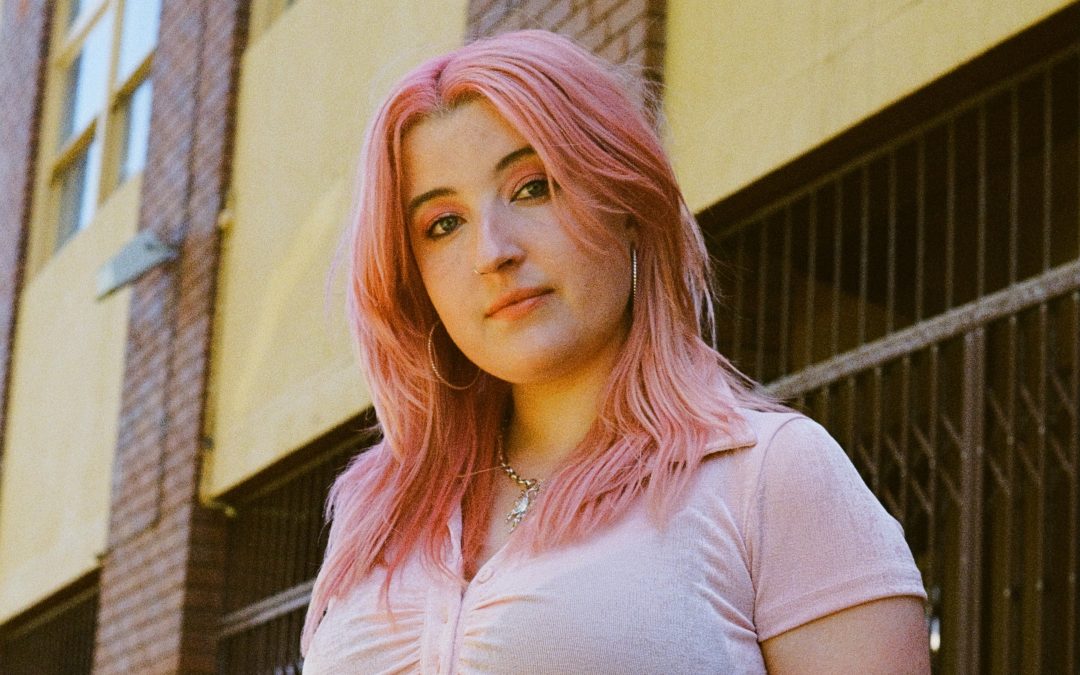 GEORGIA STATE LINEARIA-nominated act Georgia State Line is the moniker of Melbourne based songwriter Georgia Delves, alongside her band of some of the country's best - Tom Brooks, Laura Baxter and Patrick Wilson.    Their unique brand of country-infused melancholy...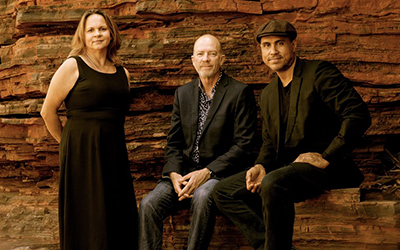 GINA WILLIAMS AND GUY GHOUSEMulti-award-winning duo Gina Williams & Guy Ghouse are stunning artists whose music is a celebration of life, community and a shared humanity. Together, Gina and Guy use their music and performances to highlight one of the most...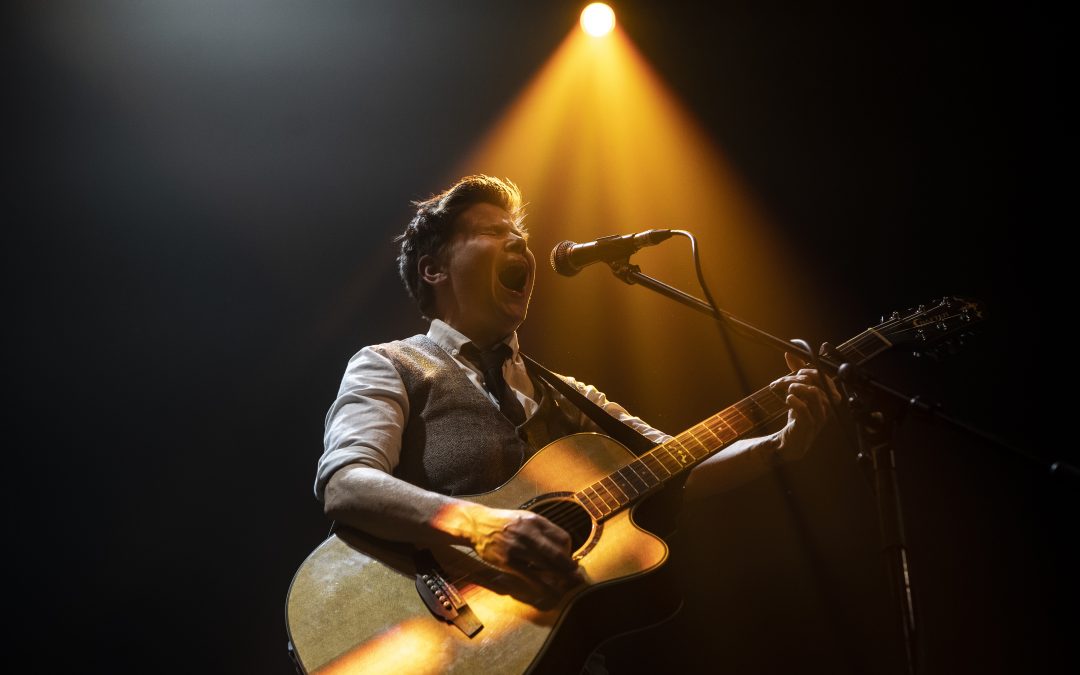 GRACE PETRIE (ENG)More than a decade after first emerging, protest singer, LGBTQ+ activist, comedian and folk star Grace Petrie stands out as one the most important songwriters working in the UK today.   Exploding onto the folk scene in 2010 with the low-fi acoustic...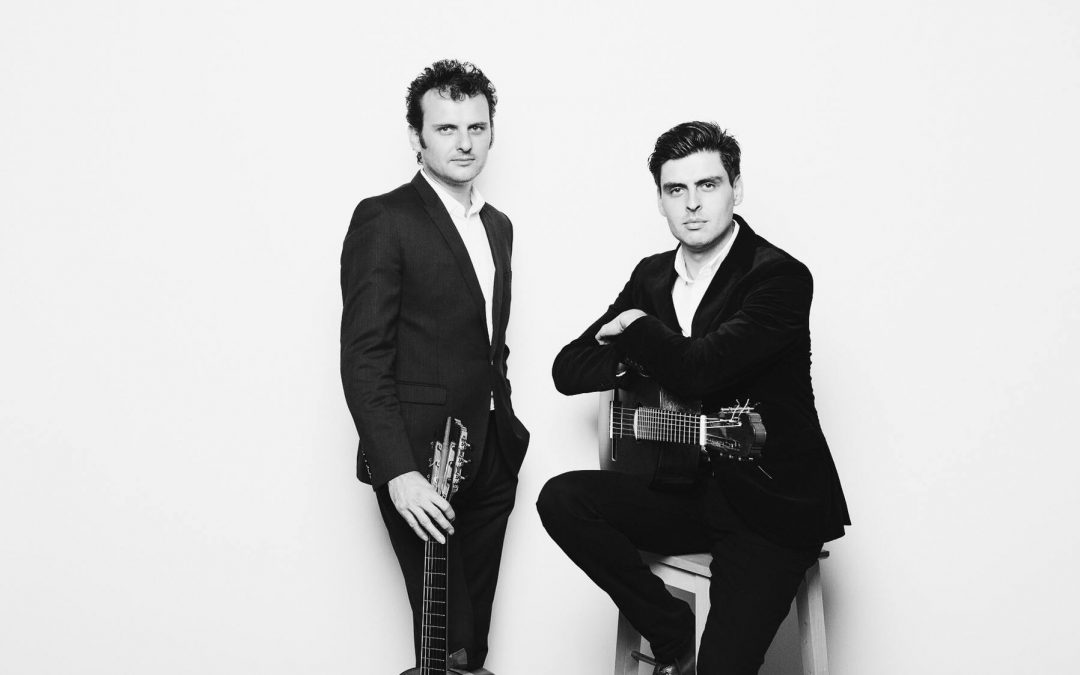 Grigoryan Brothers Guitarists, Slava and Leonard Grigoryan are counted amongst the finest musicians of their generation having developed a reputation for enthralling audiences with the energy of their performances and the breadth of their repertoire – embracing genres...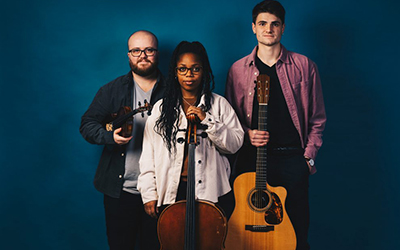 INN ECHO (CAN)Inn Echo weave hundreds of years of traditional tunes with contemporary originals and arrangements that both soar and make you catch your breath simultaneously. With technical precision, their mastery of instruments is the talk in the national and...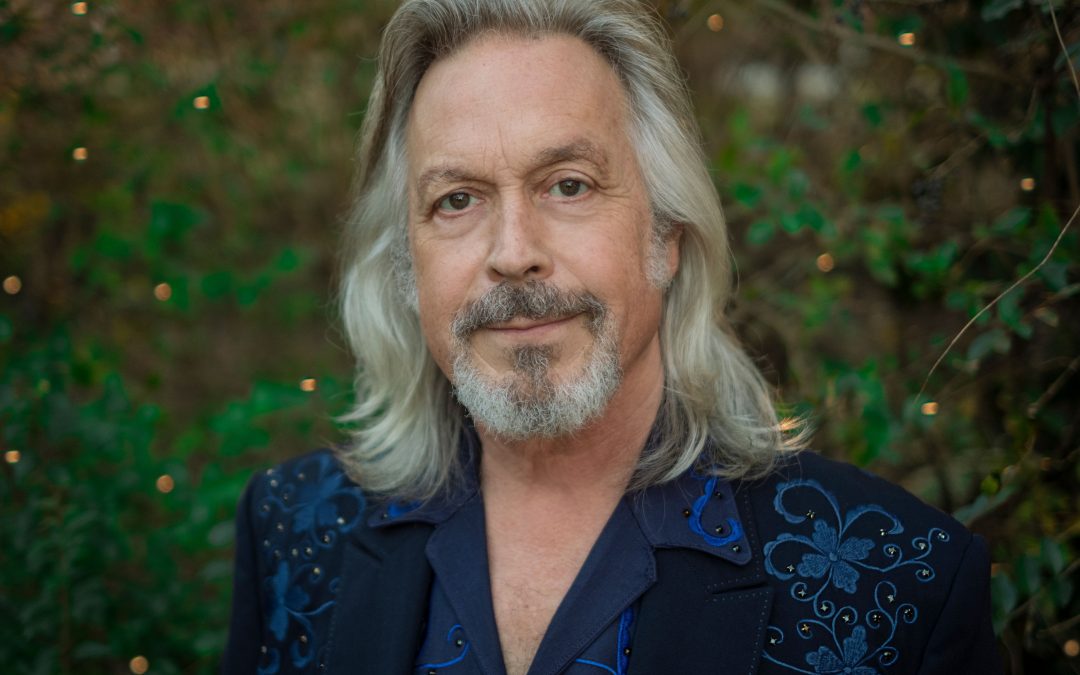 JIM LAUDERDALE (USA) Jim Lauderdale is a 2-time Grammy winning music legend, an A-list Nashville songwriter whose songs have been hits for George Strait, Blake Shelton, The Chicks, Gary Allan and more. His eclectic catalogue of albums runs the gamut of roots styles,...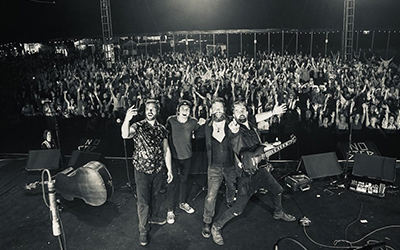 JIMI HOCKINGHost of The Sunday Singout, Jimi Hocking is a songwriter, singer and guitarist of the highest calibre, the electric love child of T-Bone Walker, BB King and Jimi Hendrix. He struts the stage with his band, playing his 'showy' guitar style while pulling all...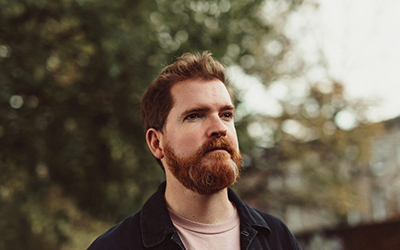 JOHN SMITH (ENG)With his honey-on-gravel voice and mesmerising fingerstyle guitar, John Smith has built a reputation as one of the UK's finest guitarists and songwriters. Steeped in the lineage of British folk, taking his cue from Richard Thompson and John Martyn,...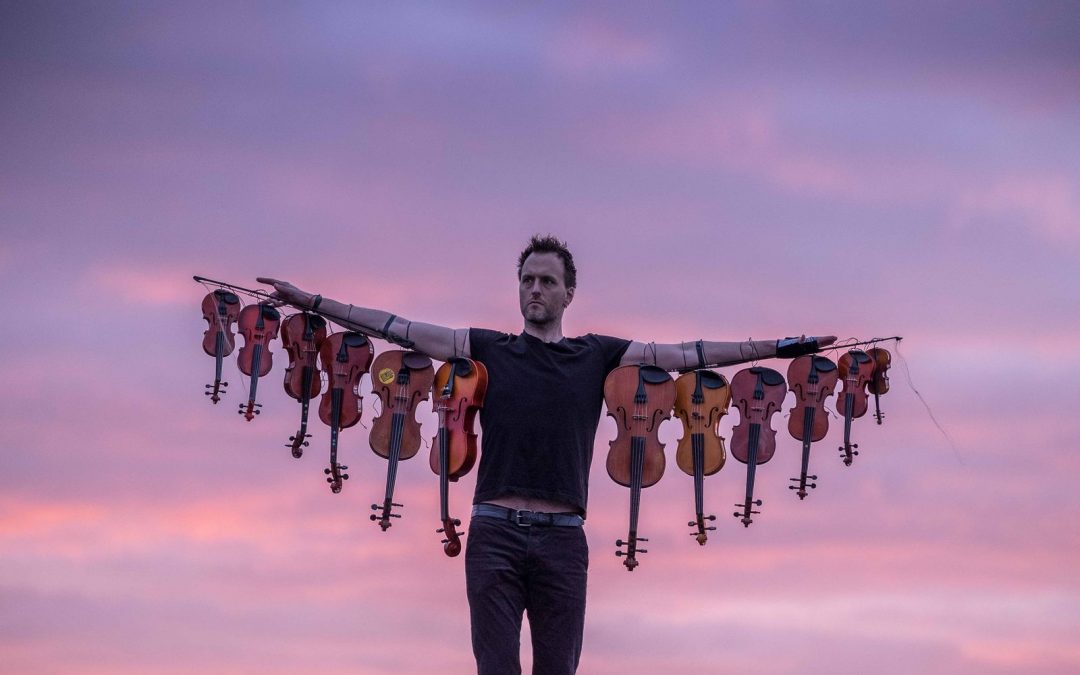 JON BODEN (ENG) Jon Boden is best known as the lead singer of the progressive folk juggernaut Bellowhead who have sold more than a quarter of a million albums and sold-out hundreds of venues, including The Royal Albert Hall.  Alongside Bellowhead, Jon has continued...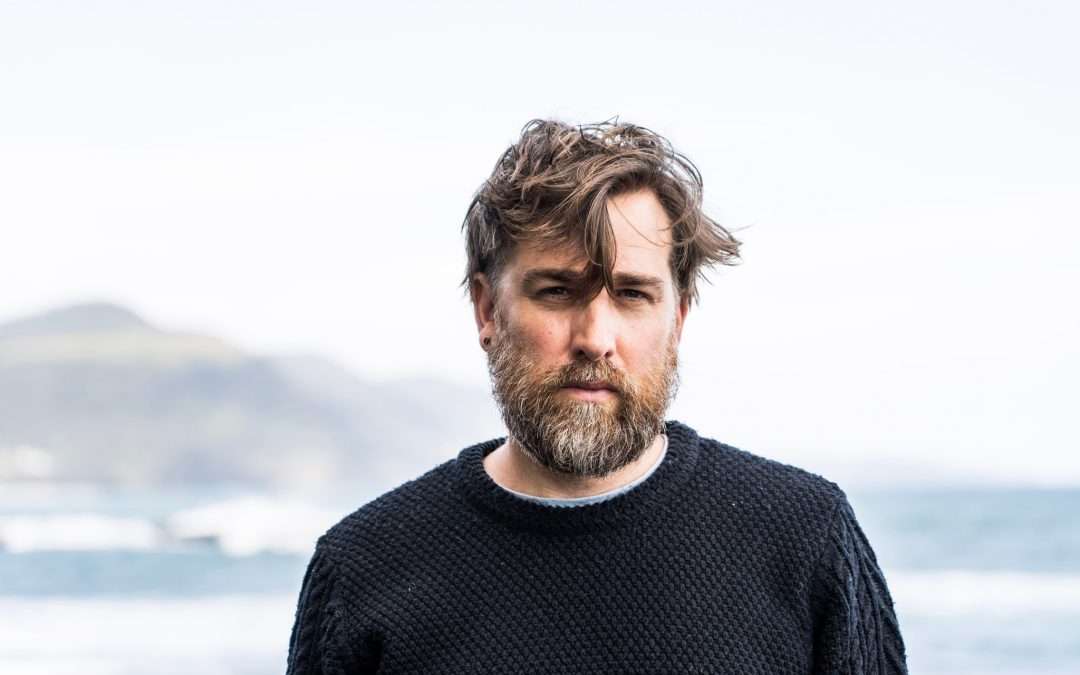 JOSH PYKE Acclaimed multi-ARIA Award winning acoustic troubadour Josh Pyke is one of Australia's most respected and successful musicians, with an extensive career that has taken him across the country and around the world. Josh is back to present his latest...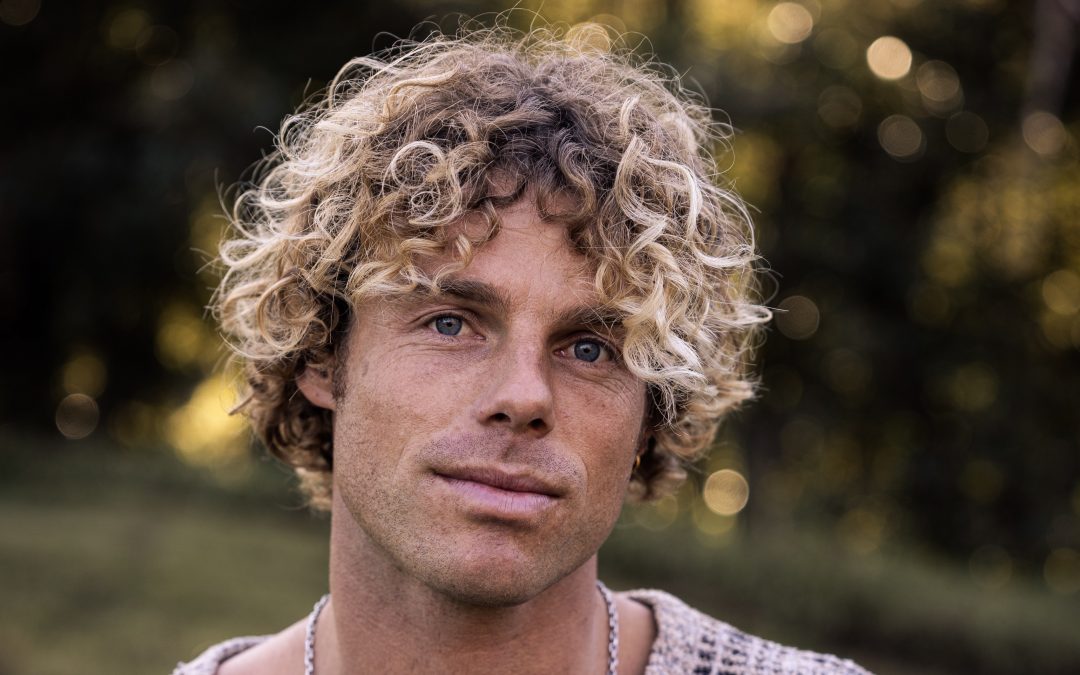 Kim Churchill A traveller as much as an artist, Kim Churchill has lived on the road for years, but it was no longer enough just to pass through; for Kim it was time to show that world in his songs. 'After The Sun', is the first single from his new EP, recorded...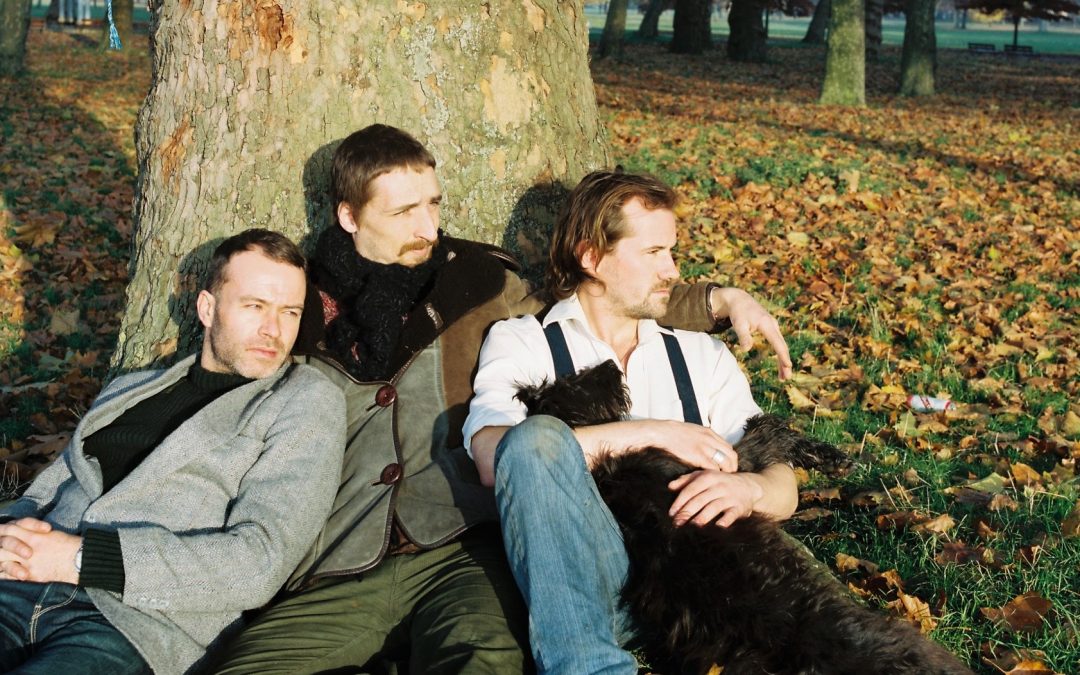 THE LANGAN BAND (SCO) Unhinged and musically extravagant, The Langan Band have become famous for performing an invigorating yet tight and precisely executed show. With a sense of abandonment for spontaneity and surprise, they always keep their audience on their toes....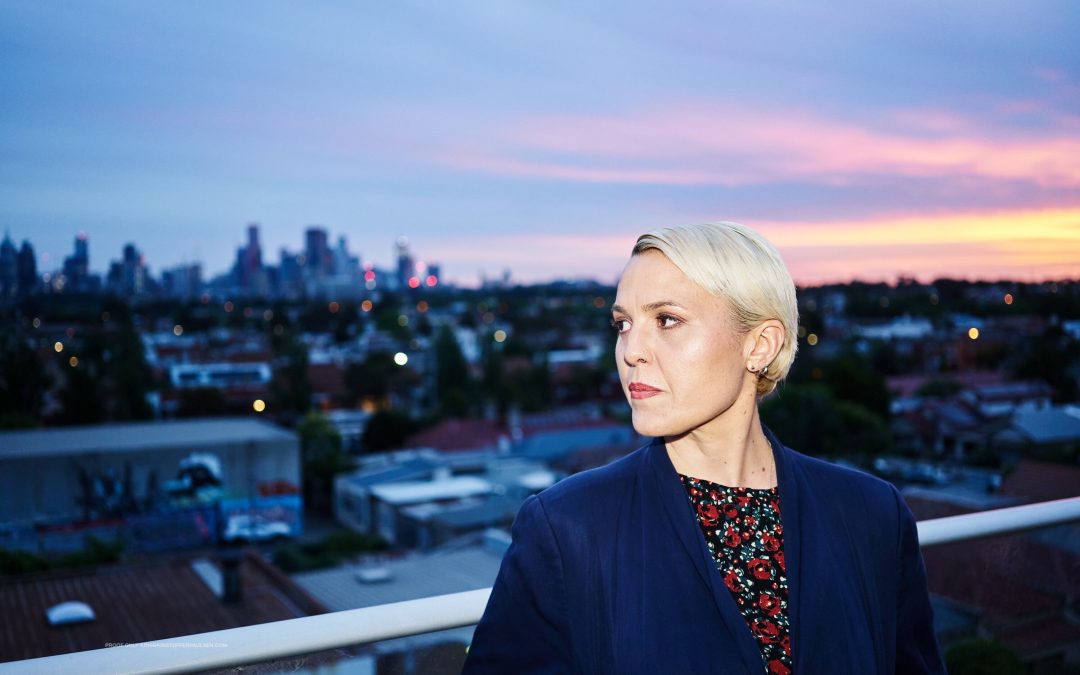 Liz Stringer Liz Stringer is one of Australia's most admired and versatile songwriters and instrumentalists. A venerated guitarist and vocalist, her notoriously powerful live performances and melodically rich, story-based songs have earned her a unique place among the...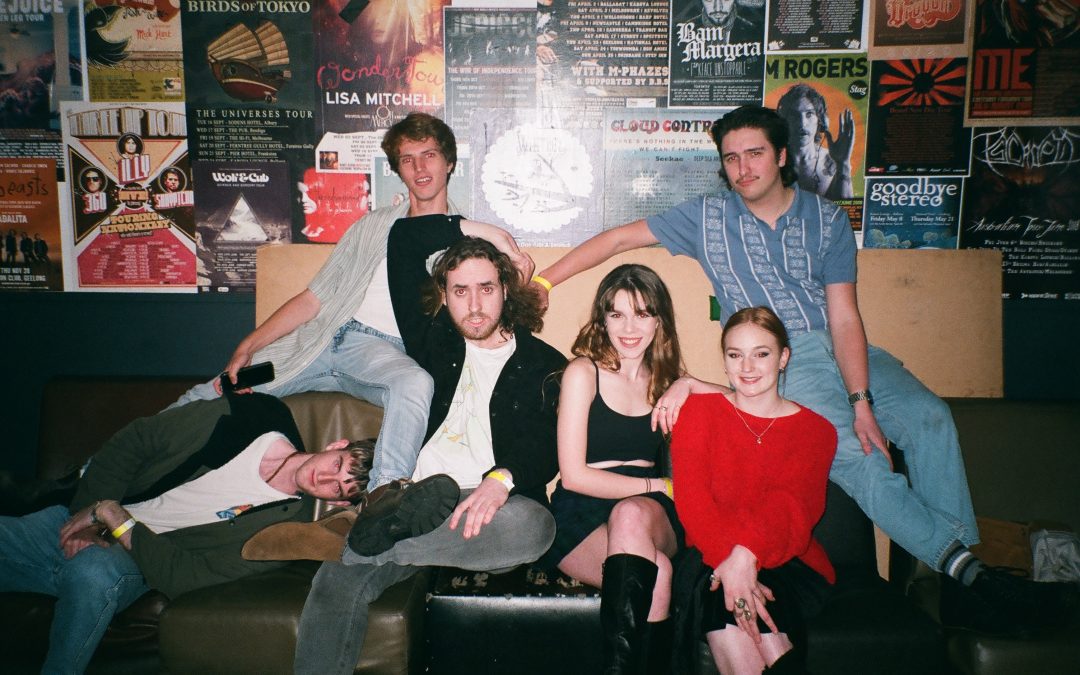 LUCY LORENNE & THE EARLY BIRDSCreating musical magic since she was old enough to put words to music, Lucy Lorenne sweeps away audiences with her engaging storytelling and captivating stage presence. A stellar five-piece line up - The Early Birds -underpins Lucy's...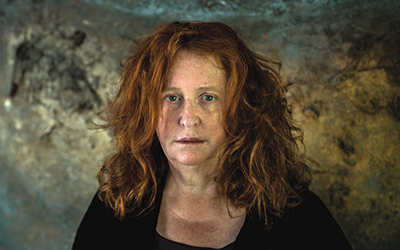 MARY COUGHLAN (IRE)Mary Coughlan is one of Ireland's greatest soulful jazz and blues singers, a true artist who has crafted a timeless and highly regarded versatile career with devoted fans worldwide.
Mary has lived through childhood trauma, alcoholism and drug...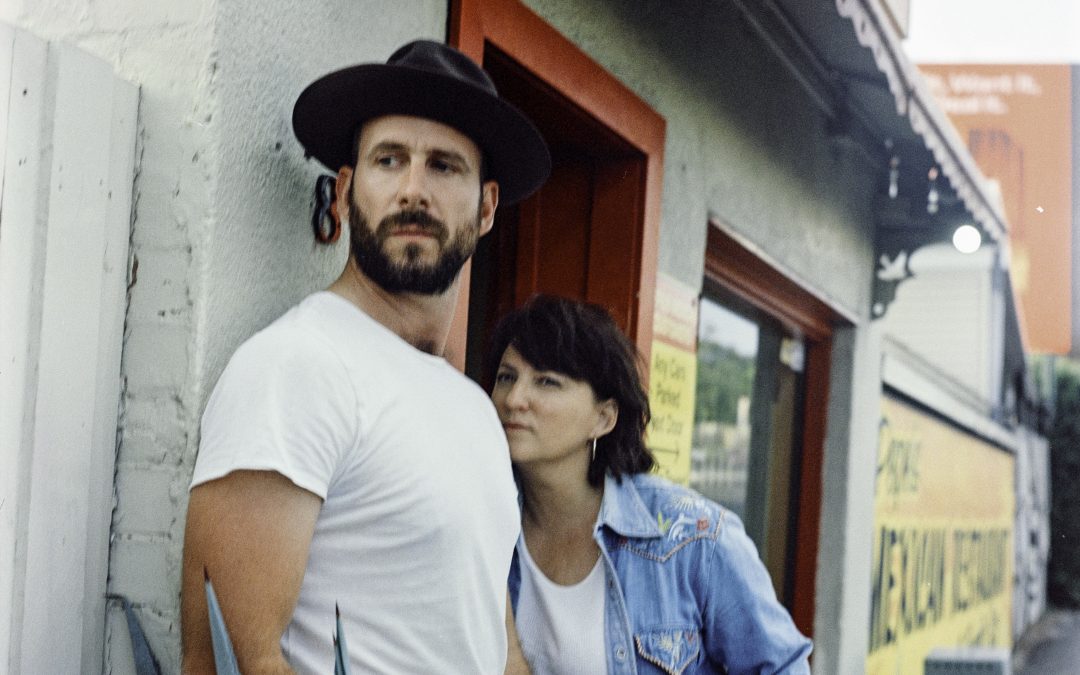 MINOR GOLD (TRACEY MCNEIL & DAN PARSONS) Minor Gold is the brand-new musical collaboration from ARIA nominated artists Tracy McNeil & Dan Parsons. Having shared hundreds of stages together for the better part of a decade as respective songwriters and...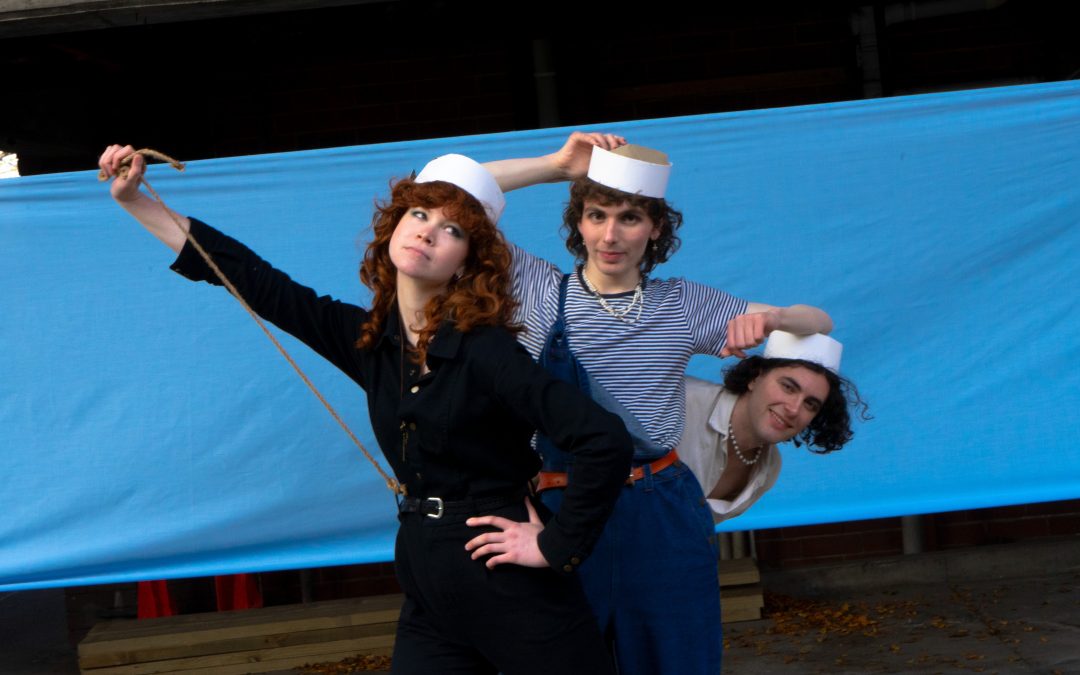 MY GIDDY AUNTA Curly-haired indie trio from Naarm (Melbourne, Australia), My Giddy Aunt initially gives off notes of dreamy indie rock/folk, but upon further consumption reveals itself to be a delicate baguette of flavoursome arrangements, tasty grooves, perfectly...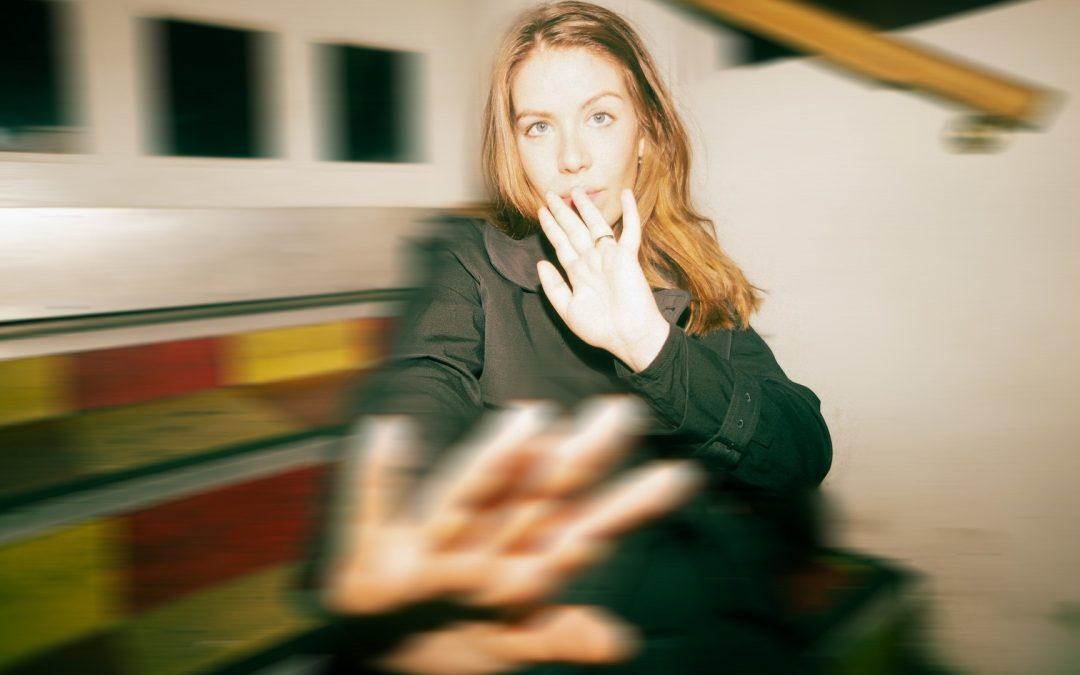 Niamh Regan (IRE) Niamh Regan is a critically acclaimed songwriter from county Galway. Released in the midst of the lockdown in 2020, her debut album Hemet announced her arrival as one of the most distinctive songwriters in Ireland today. Earning nominations for both...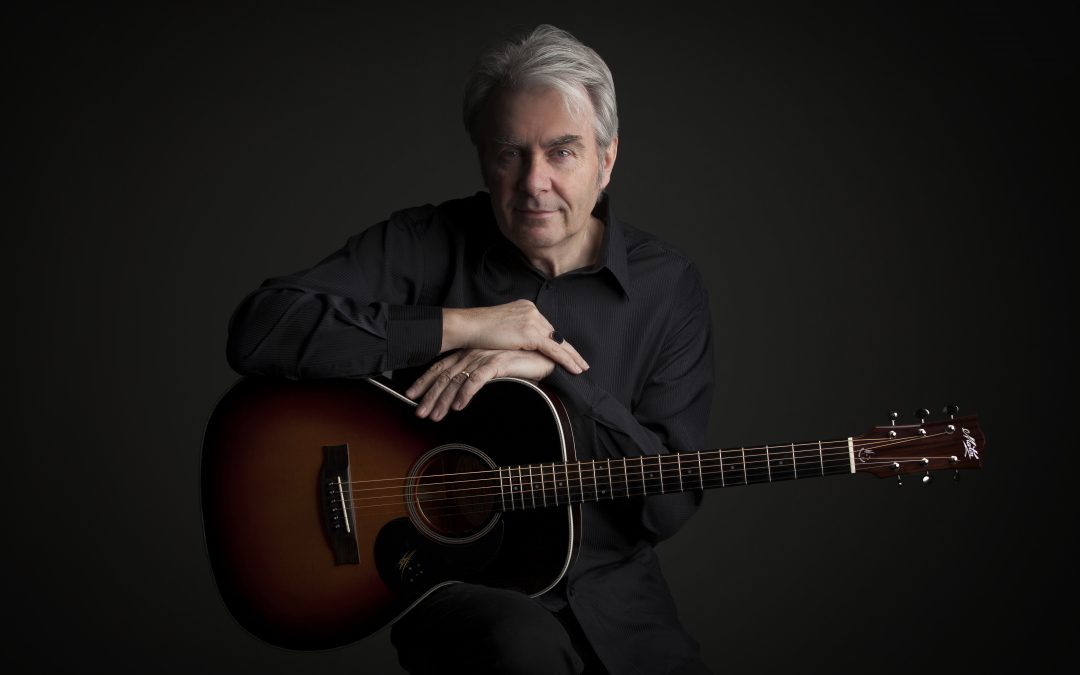 NICK CHARLESWith dazzling melodic fingerpicking on six and twelve string guitars, and a lifetime of stories and songs gathered on the world's musical highways, it's no surprise that Nick Charles has long been labelled internationally as "Australia's virtuoso of...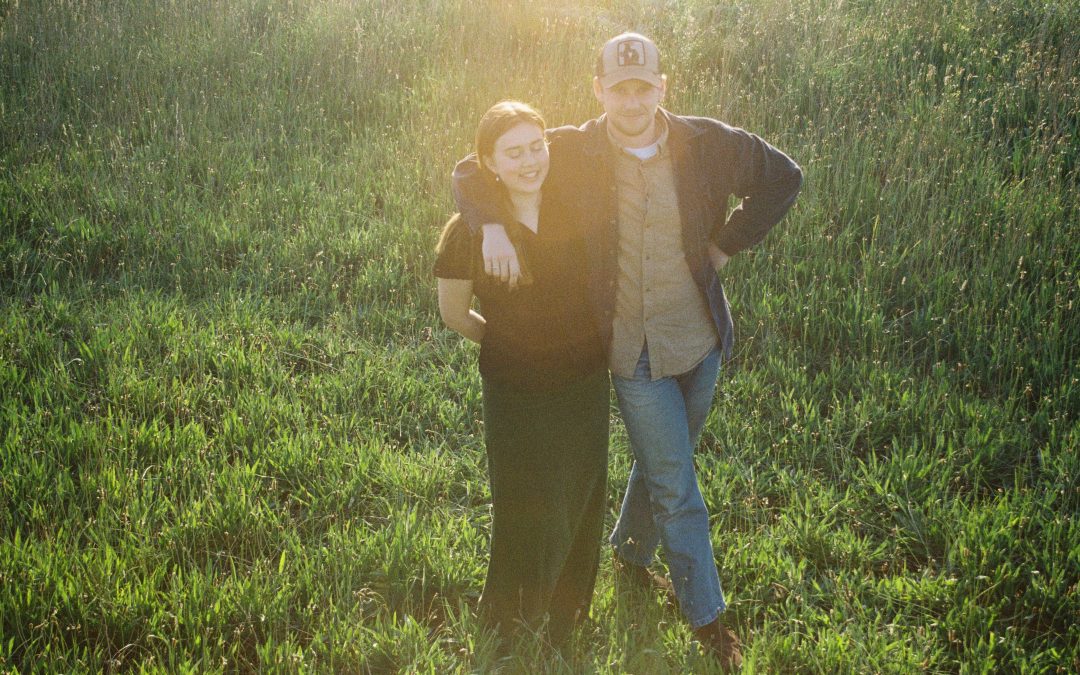 Norwood Norwood is the project of Melbourne based singer-songwriters Nathaniel Peacock and Olivia Bolmat, formed through a shared admiration for artists like Neil Young, Gillian Welch, and The Dead Tongues.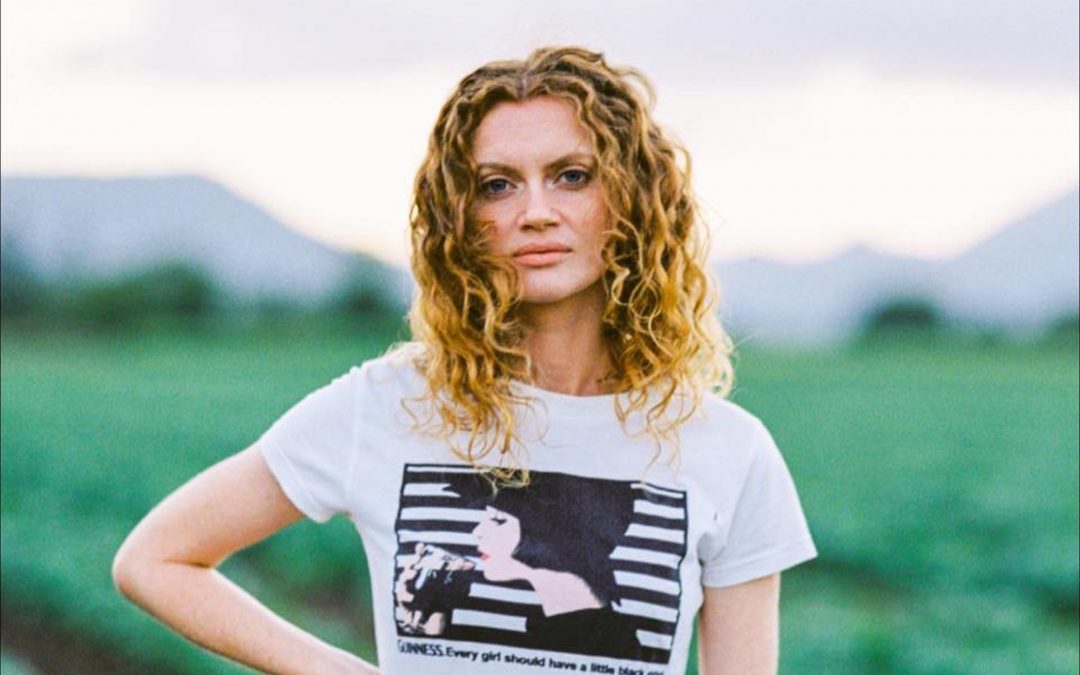 O' LITTLE SISTER One of O' Little Sisters biggest strengths is that she is believable. The listener walks into and away with earnest tales. Poetry. And the delivery is inviting and beautiful. A local to the sleepy bay of Redcliffe, QLD, O' Little Sister aka Lucinda...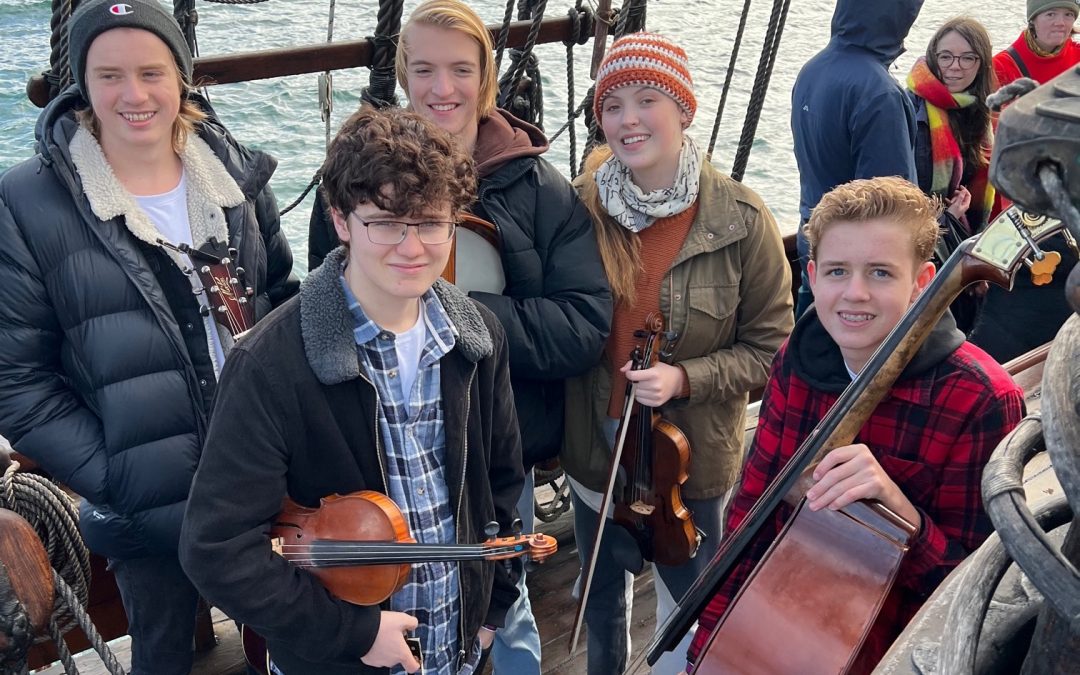 OUT OF HANDSadie, Caleb, Josh, Caleb and Daniel play toe-tapping tunes, lilting Celtic melodies and stirring originals. Since coming together, they have been selected to play at the National Celtic Festival and the Newport Folk Festival among other gigs and concerts...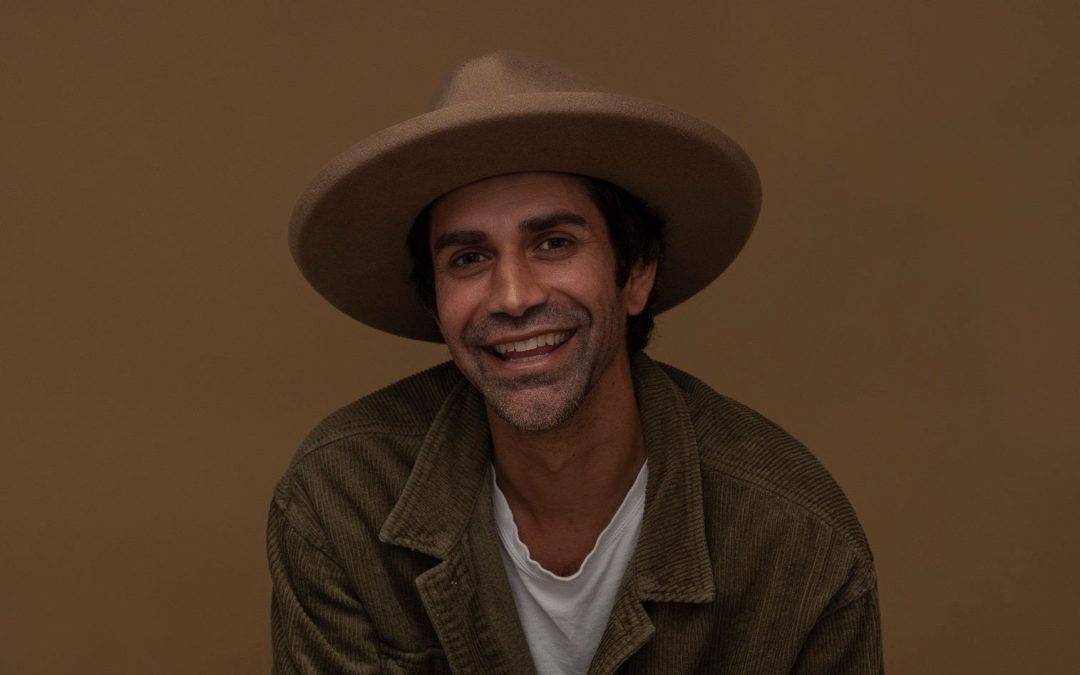 PIRRITU PIRRITU's music is a gentle, honest, and melodic personal journey that entices you into the depths of sadness, love, and shimmering hope. The songman's work honours a cultural journey to connect back to land, language, and family with a continual thirst for...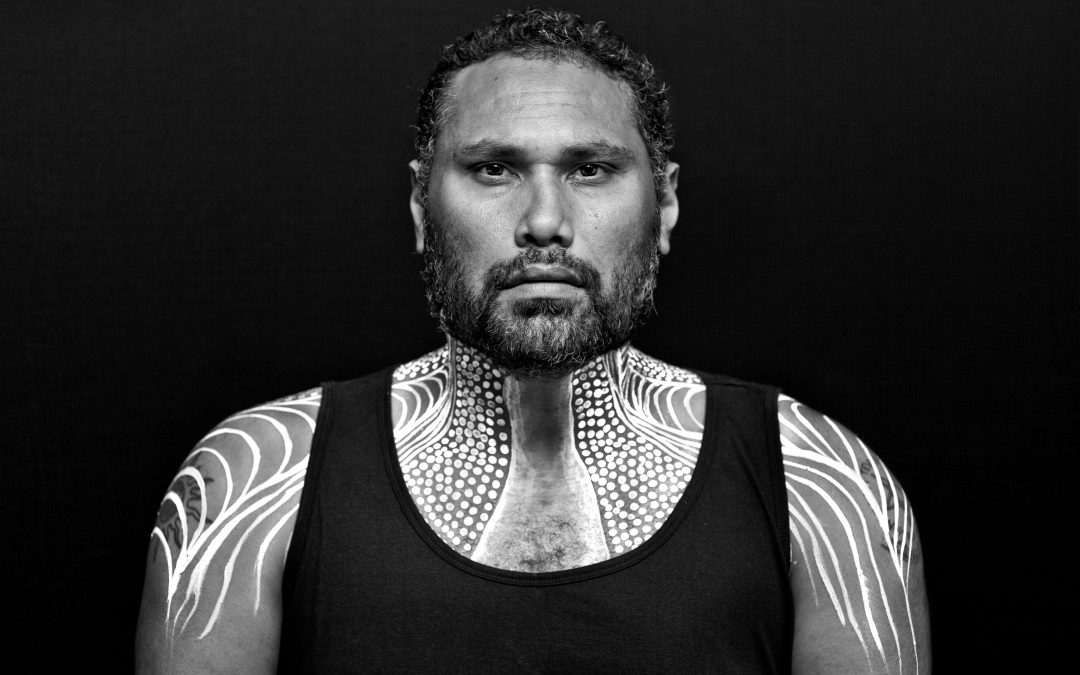 RADICAL SONAfter a 5 year hiatus Radical Son re-emerges with his full band to premiere tracks from his forthcoming sophomore album "Bilambiyal" along with songs from the highly acclaimed debut "Cause 'N Affect . Renowned for moving lyrics, original rhyme and spoken...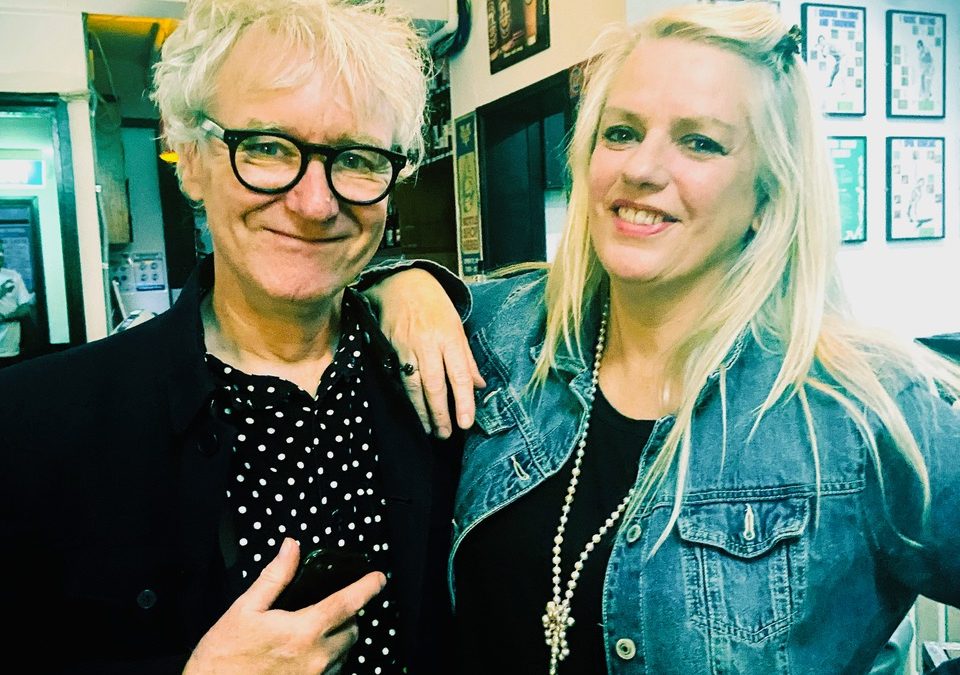 Rebecca Barnard and Peter Farnan Perform the Music of Joni MitchellBack by popular demand after her sell out show at The Jazz Lab in Nov 2021, Rebecca Barnard returns to perform the Songs of Joni Mitchell with the exceptional talents of Peter Farnan. Covering Joni...
RUBY MCKENNAArmed with a songbook full of stories and a baby blue electric, 17-year-old Ruby McKenna's got loads to say. With a heady mix of funk, folk and rock, Ruby's songs pulse, soar, and explore. Traversing the highs and lows of life, Ruby invites audiences to...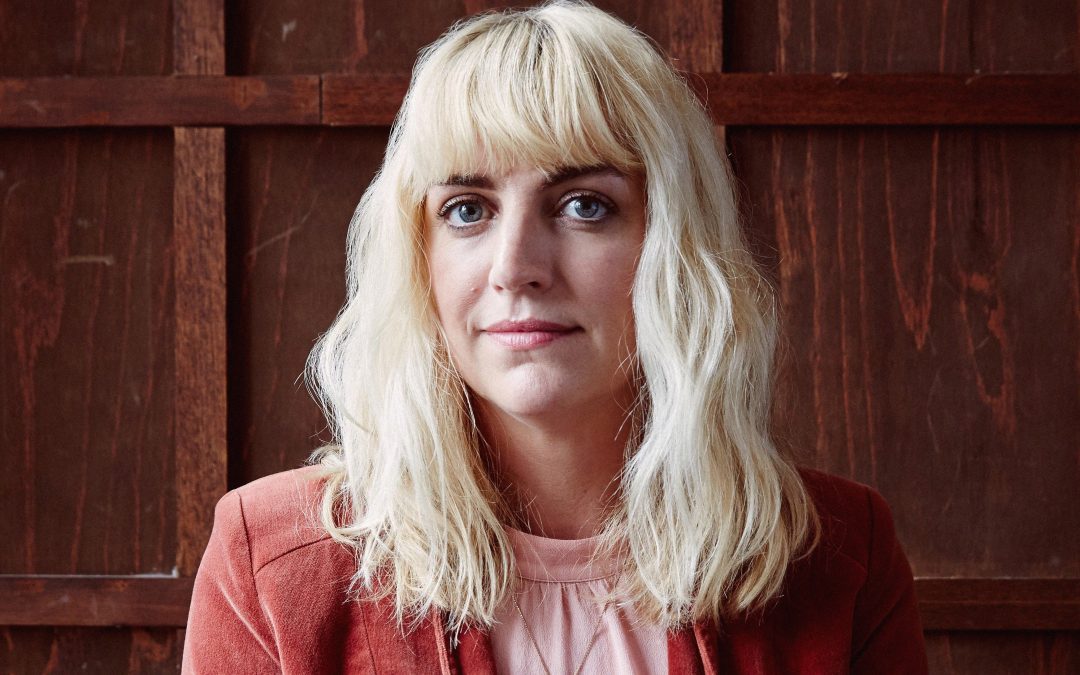 Sally Seltmann Sally Seltmann is an ARIA-nominated, APRA and Screen Music Award-winning Australian singer songwriter. Her intoxicating albums include 'Hey Daydreamer', 'Heart That's Pounding', 'Somewhere, anywhere' and 'The Last Beautiful Day'. Previously performing...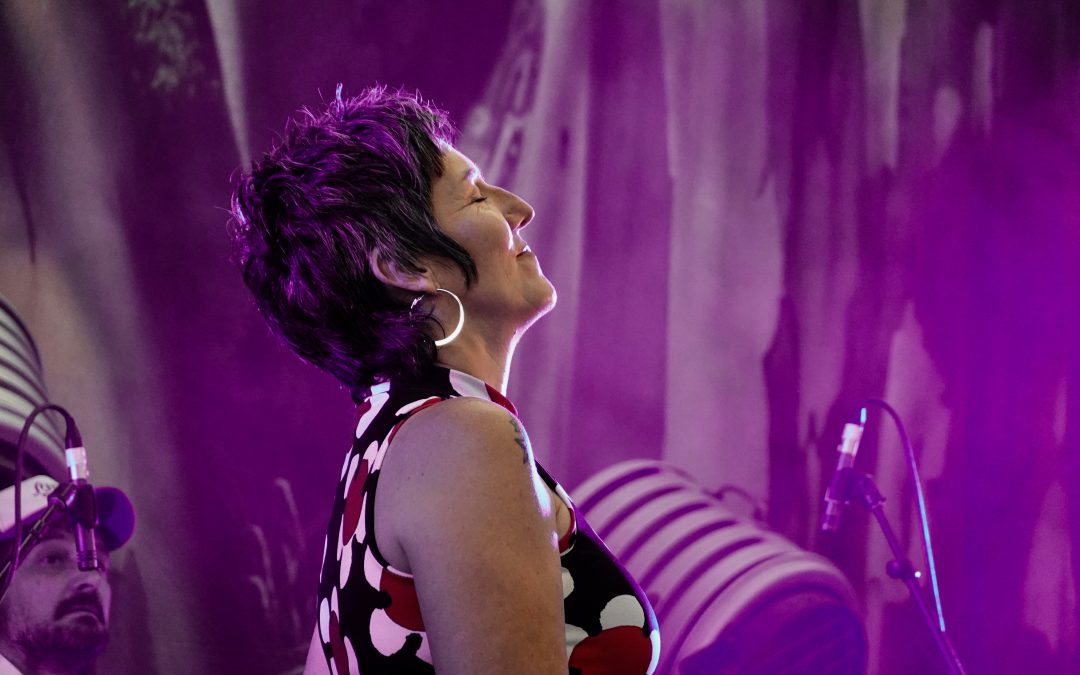 SARAH CARROLL Sarah Carroll has performed at most of Australia's high-profile festivals and a good many of its pubs over a 30-year career, and is noted for her work with GIT, The Pirates Of Beer, The Junes and The Cartridge Family. Her songs chime with sincerity and...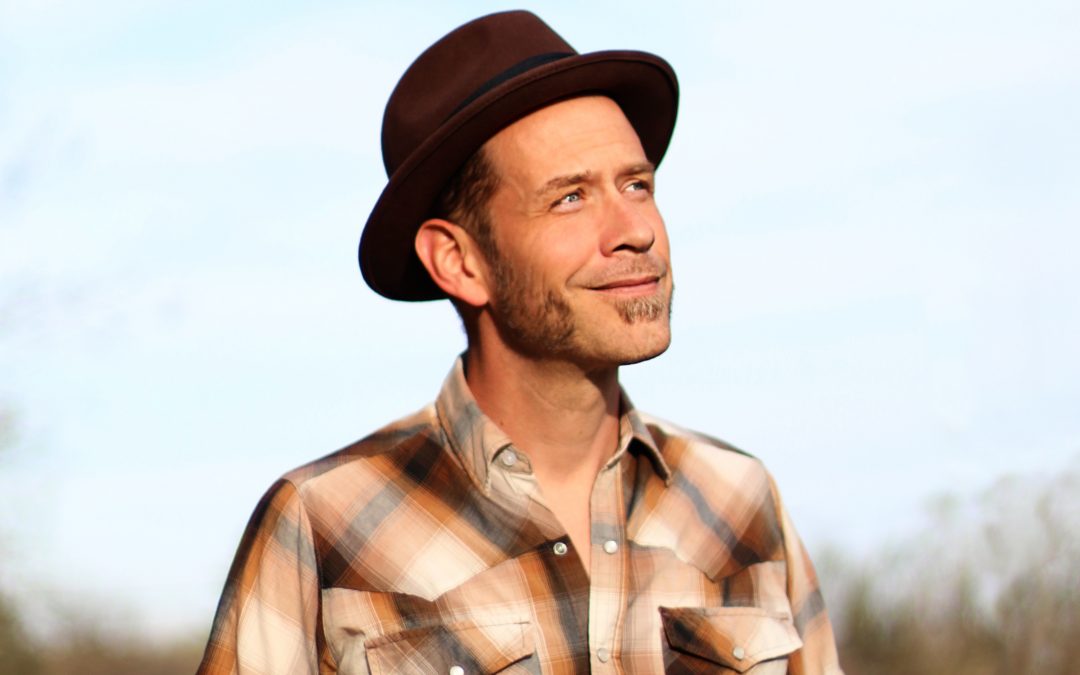 Scott Cook (CAN) (Festival of small halls) In 2007, Albertan songwriter Scott Cook quit his job teaching kindergarten in Taiwan and moved into a minivan. He's made his living as a troubadour ever since, touring almost incessantly across Canada, the US, Europe, Asia,...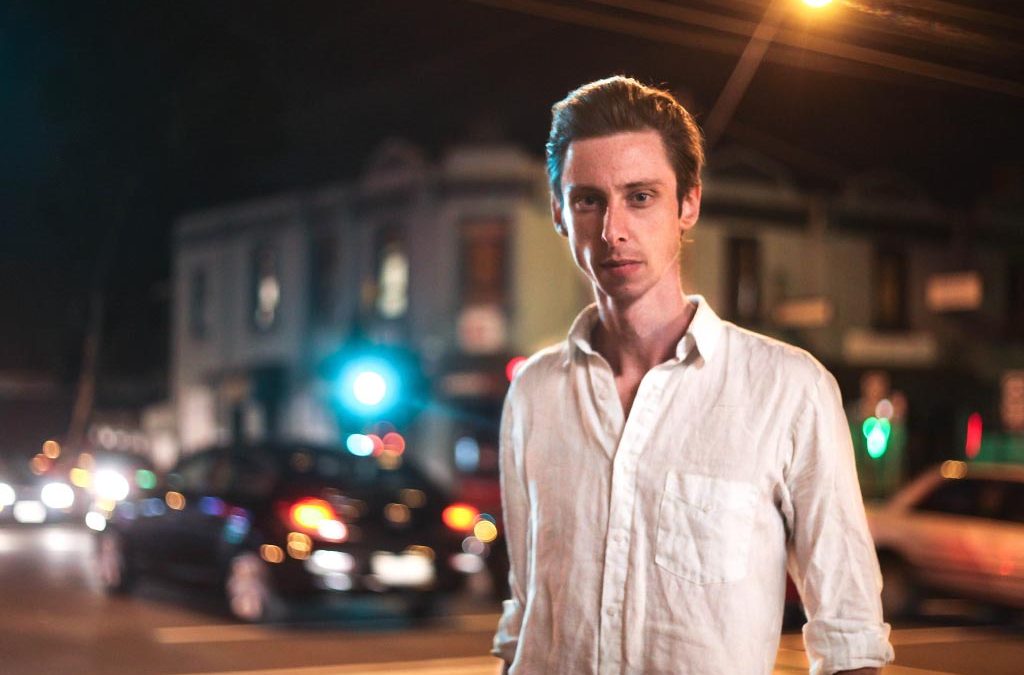 SKYSCRAPER STAN & THE COMMISSION FLATS The first-born child of a novelist and a documentary editor, "Skyscraper" Stan Woodhouse was raised with an innate appreciation for language. Originally classing himself as a country musician, Skyscraper Stans' earlier...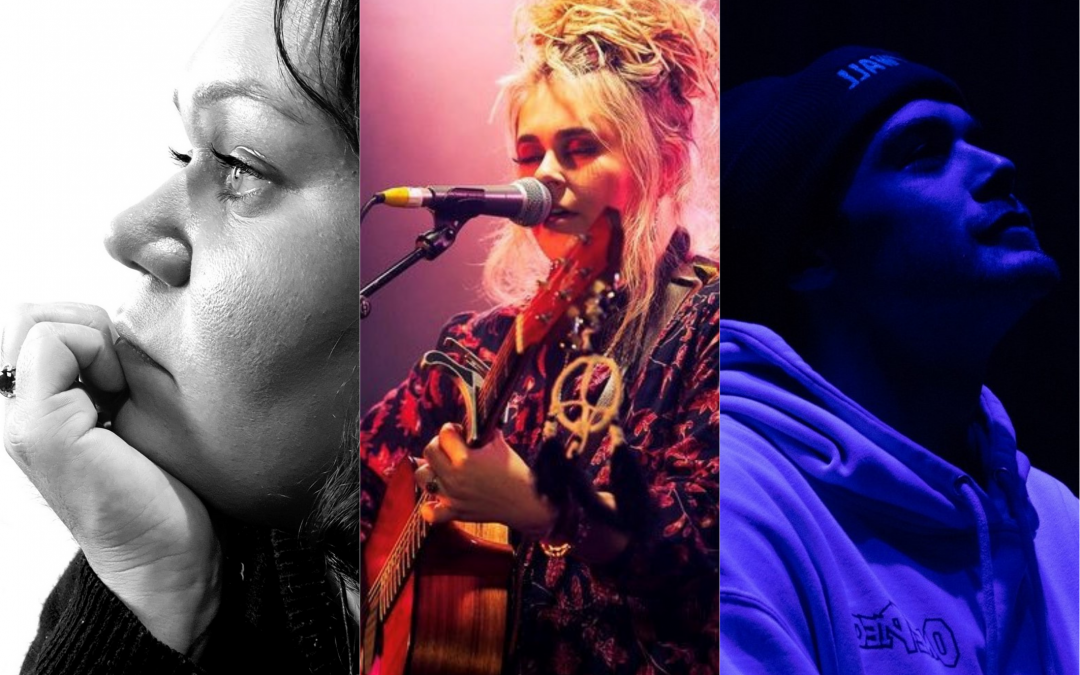 SINGING OUR FUTURES SHOWCASE At last year's inaugural Archie Roach Foundation stage, Singing Our Futures mentees, Madi Colville-Walker, Maylene Yinarr and Ridzy Ray spoke about their songwriting, recording and mentoring experience as part of the foundation's flagship...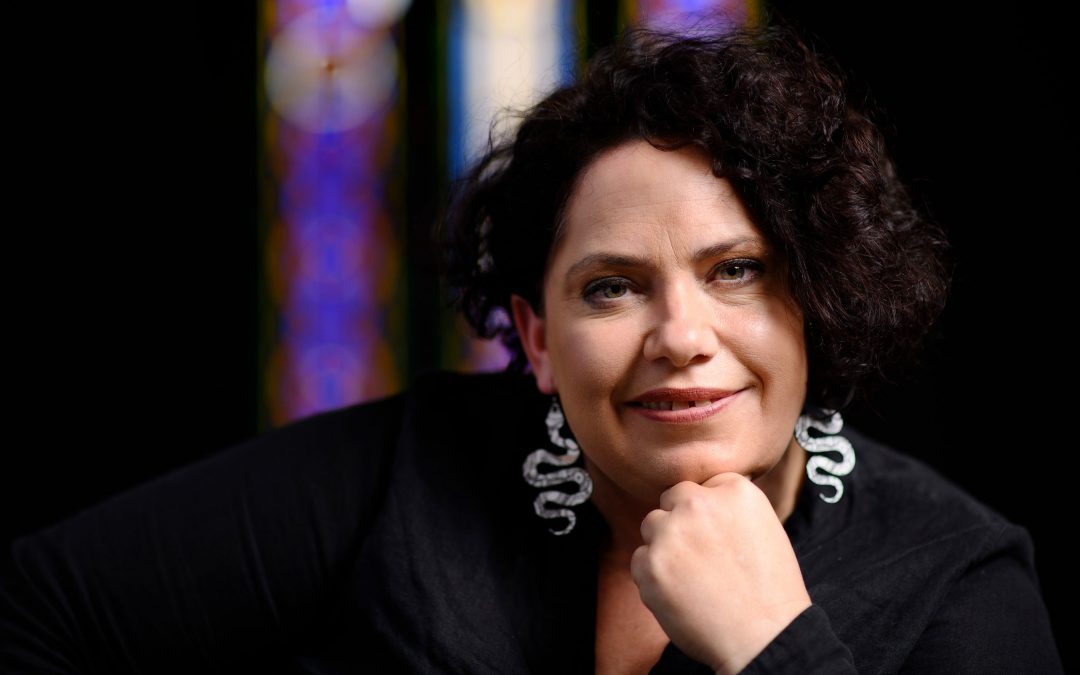 SONGS INSIDE PRESENTED BY NANCY BATES AND TABITHA LEAN Songs Inside is a collaboration between two sistas: abolition activist and storyteller Tabitha Lean, and Barkindji singer songwriter, Nancy Bates who will deliver a powerful presentation of spoken word, and songs...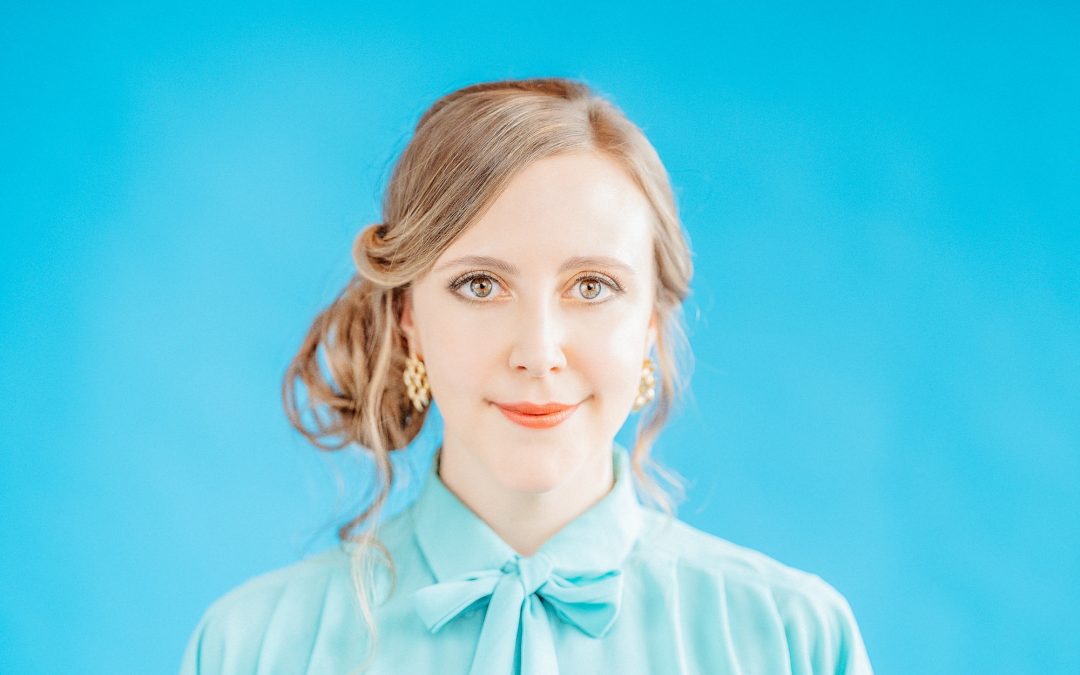 SIOBHAN MILLER (SCO)A richly celebrated Scottish folk singer and songwriter, Siobhan Miller's soulful and stirring renewal of traditional song has won her the BBC Radio 2 Folk Award for Best Traditional Track, and the BBC Alba Scots Trad Music Awards' Scots Singer of...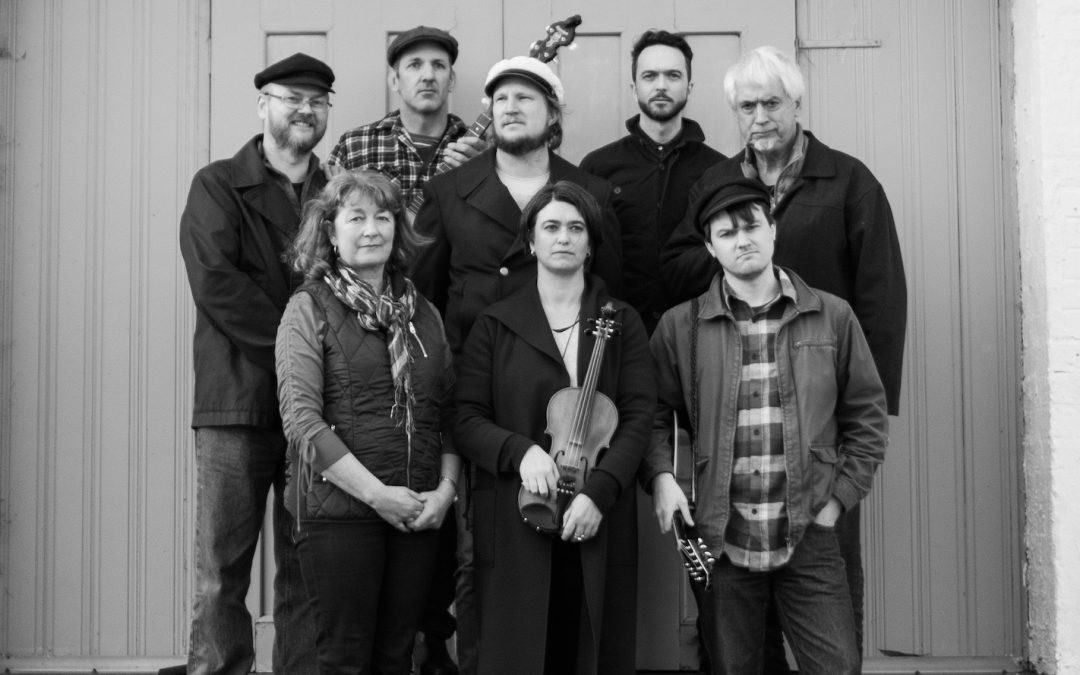 THE SOUTHERN OCEAN SEA BANDPort Fairy's own Southern Ocean Sea Band have been taking audiences on journeys into local historical stories and legends for 5 years now. They were born directly from the late Danny Spooner's annual Shanties at the Wharf sessions. Inspired...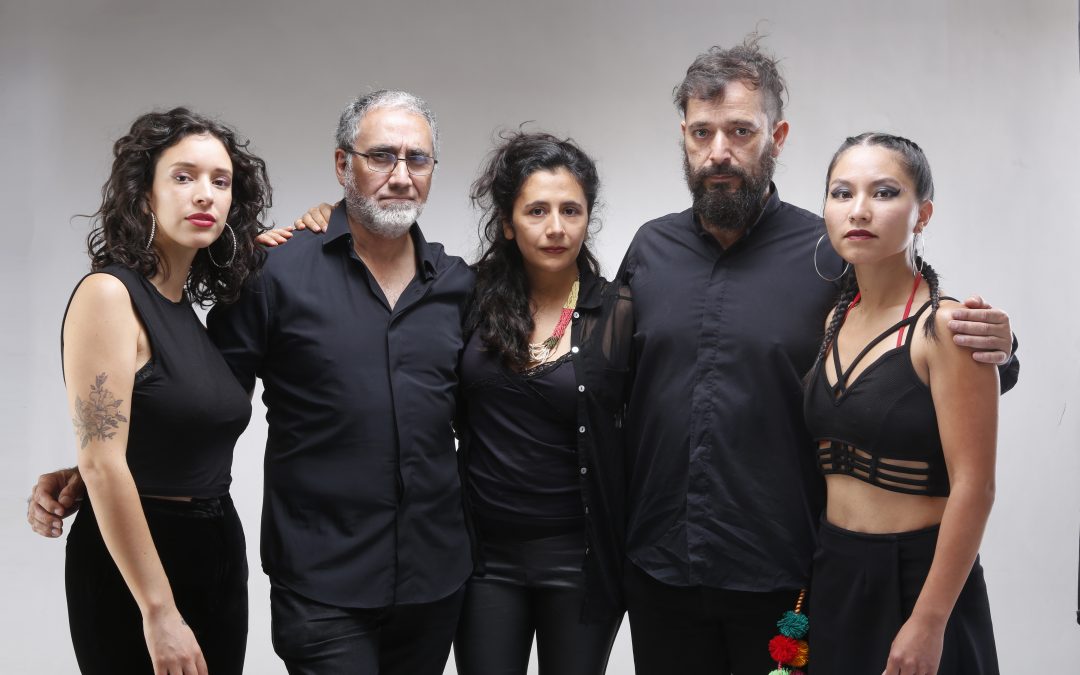 SUBHIRA QUINTET (CHL)Music of the Chilean Subhira Quintet (led by the composer, musician, and environmental activist Rodrigo Cepeda, Subhira) combines musical ethnic roots of Chile and other countries with classical music, jazz and South American rich dancing...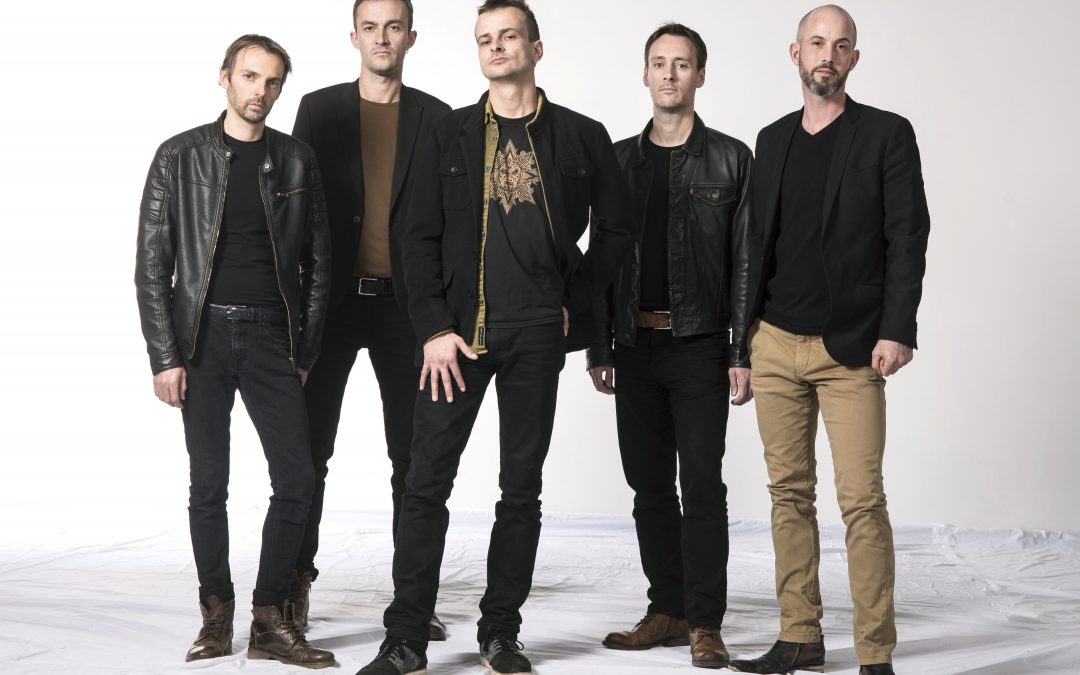 STARTIJENN (FRA)Startijenn, the undisputed masters of the Breton dancefloor. Born in the heart of traditional music, armed with iconic Breton instruments and a powerful rhythm, Startijenn's raw and edgy sound hits different. At once rooted and universal, the band...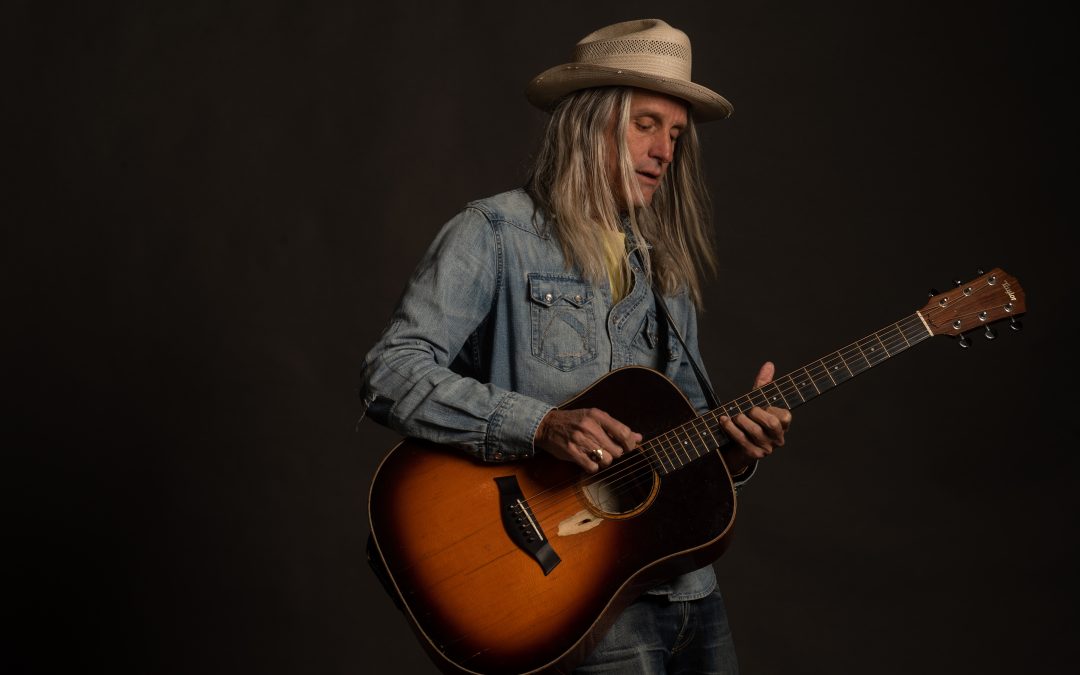 STEVE POLTZ (USA)Steve Poltz was born in Halifax, Nova Scotia (Canada) but has lived most of his life in Southern California and those geographic poles are quite likely responsible for his unhinged genius. He is a dual citizen - Canada/USA - but has often said that,...
SWEET TALKSweet Talk, the 6-piece band from Melbourne originally bonded over a love of late nights, American music, classic song writing and improvised jams. Add to that a penchant for good times and a talent for terrible banter and you've got all the right...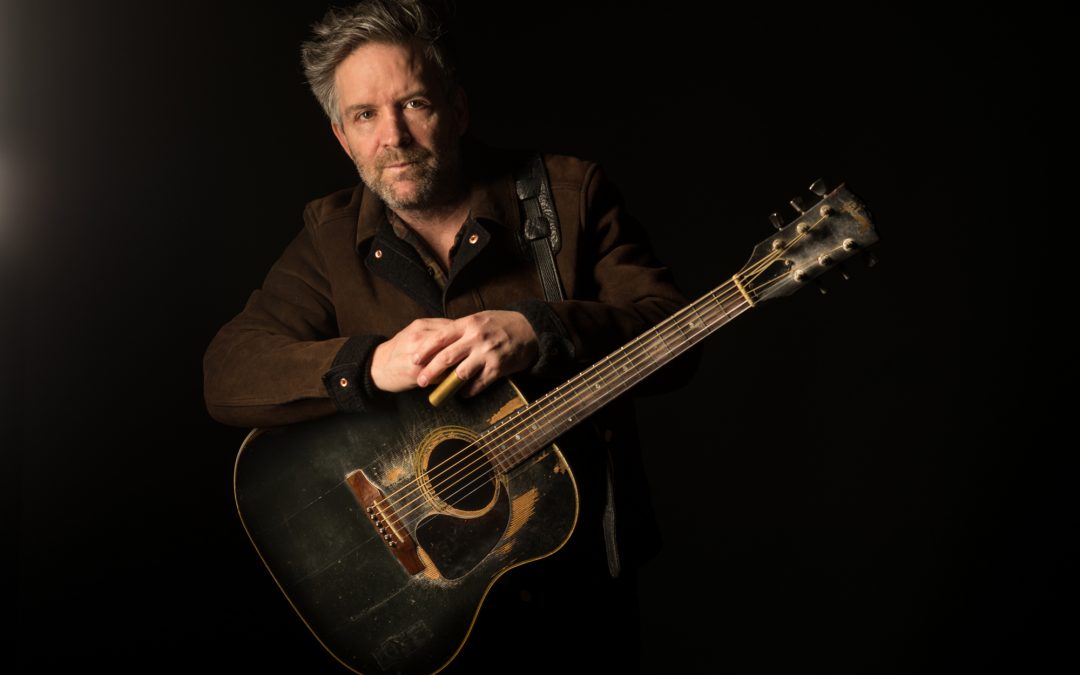 TIM EASTON (USA)American songwriter Tim Easton was born on the Canadian border in upstate New York and spent his formative years living in Tokyo, Japan and Akron, Ohio. Traveling early and often, he learned the ways of the road and rails and spent seven years as a...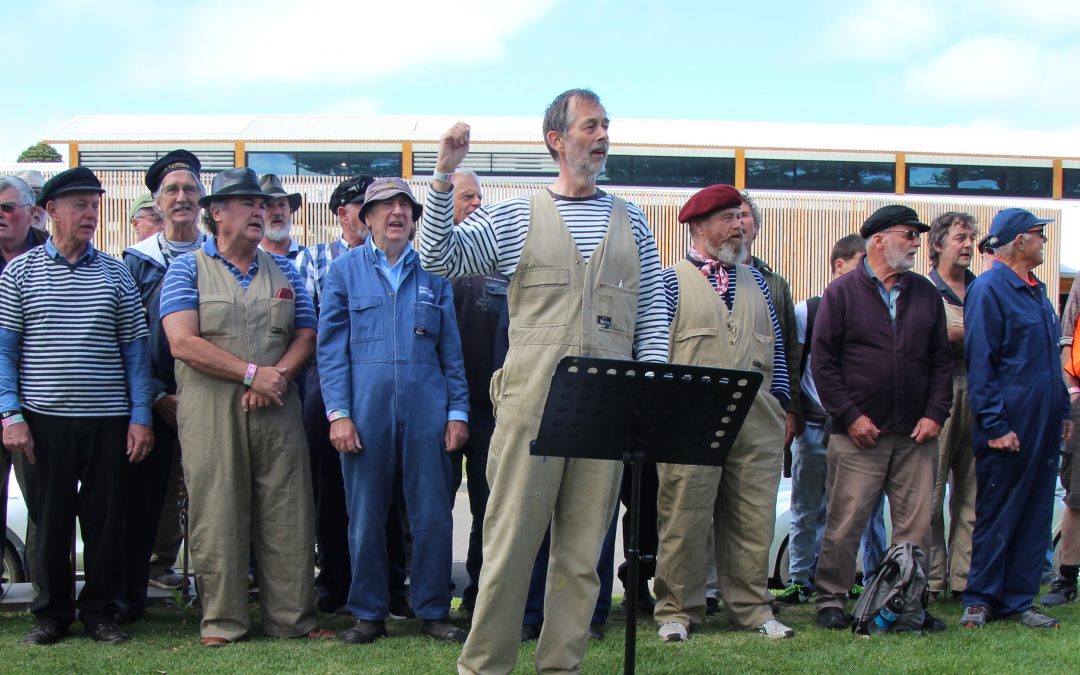 TIN SHED SINGERS The Tin Shed Singers sing purely and simply for the pleasure of it. Many Sheddies have never sung beforeoutside of the shower, but that doesn't preventthem from stepping into overalls and outside of their comfort zones to createa robust and engaging...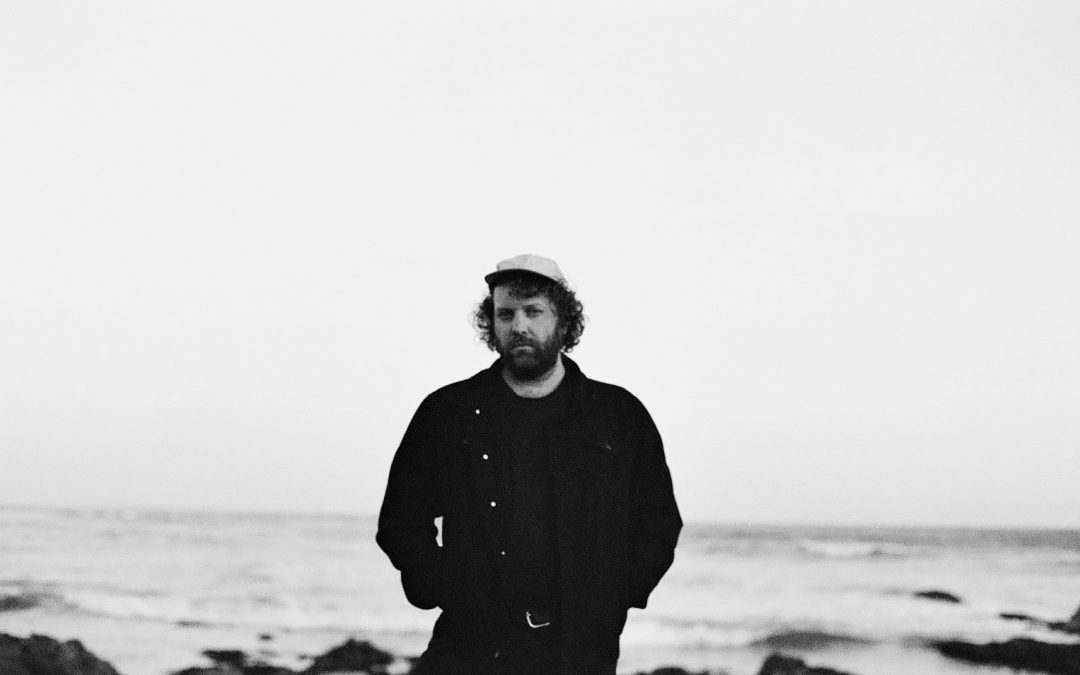 TOM WEST Tom West is an Australian singer- songwriter with a distinctive, often androgynous vocal style and propensity to write catchy, tender folk songs deliveredin an immersive storytelling style. Raised among the hills and surf worn coast of SA's Fleurieu peninsula...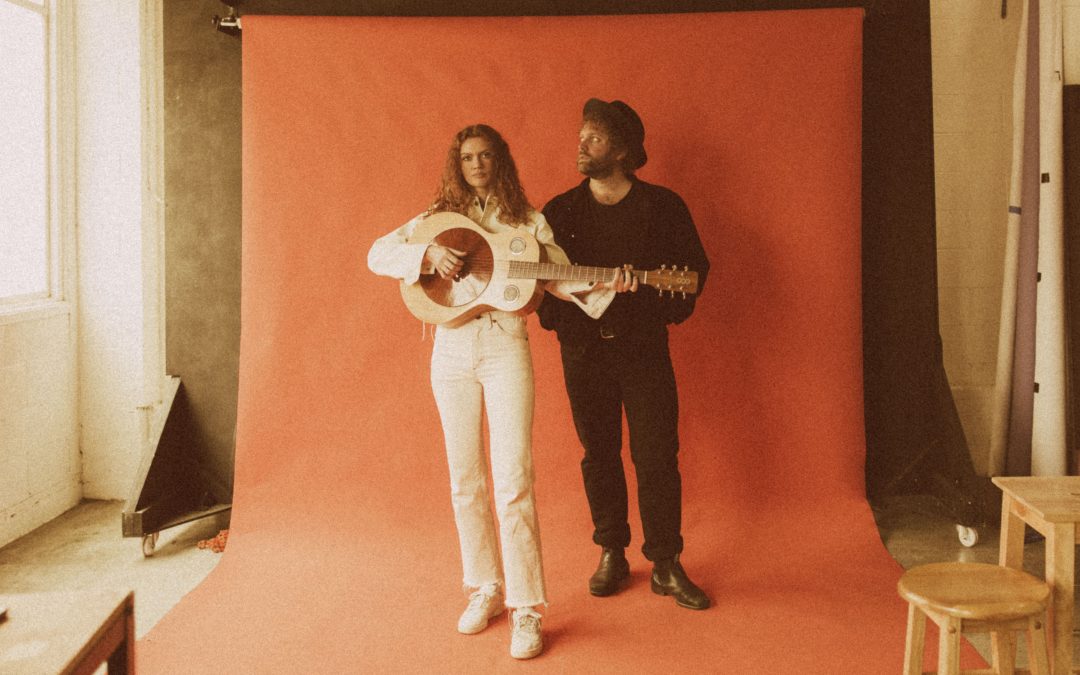 TOM WEST & LUCINDA R. Two of Australia's most promising emerging songwriters and storytellers, Tom West & Lucinda R have combined to pen a collaborative album of contemporary indie folk with a cinematic twist. Inspired by a road trip to SA's Fleurieu Peninsula...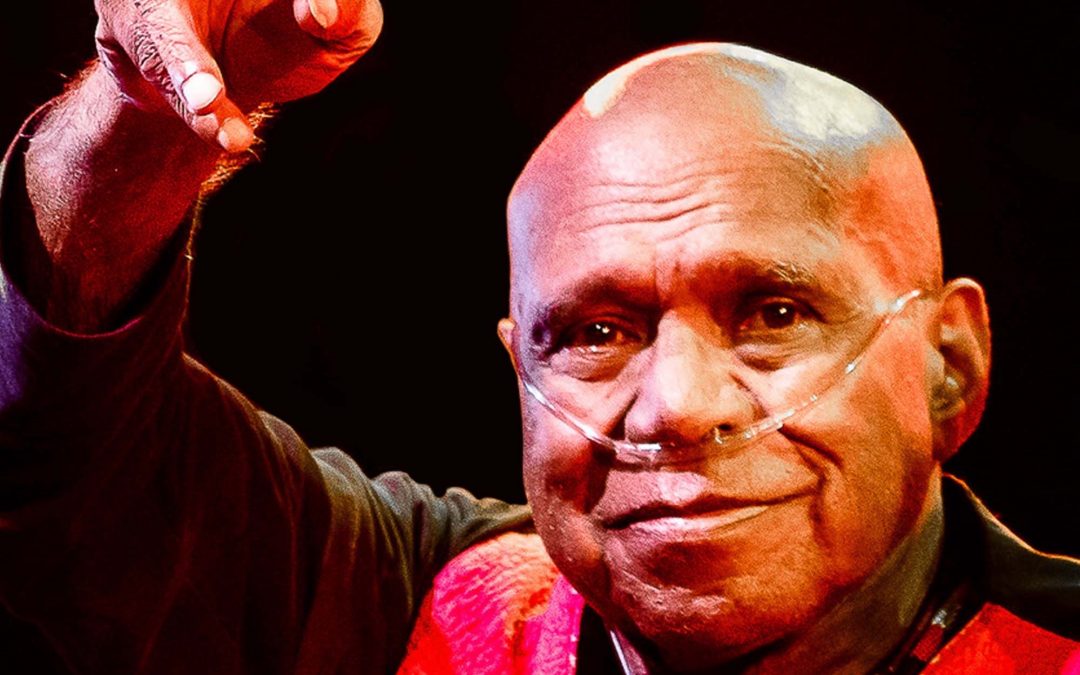 TRIBUTE TO UNCLE ARCHIEUncle Archie Roach's musical family come together for two special concerts singing songs from across his thirty year recording journey. Join Sally Dastey, Emma Donovan, Deline Briscoe, Bumpy, Amos Roach, Radical Son, Gina Williams and Guy...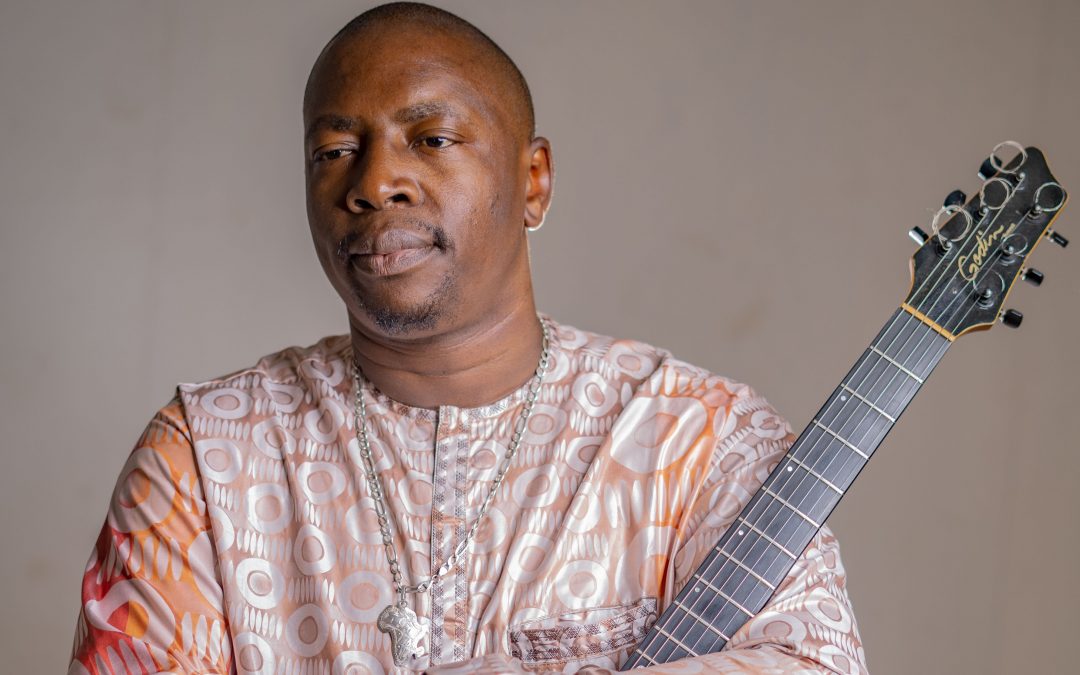 Vieux Farka Touré (MLI) Vieux Farka Touré is one of the world's most respected guitarists and musicians. He will be returning from Mali to Australia with his live band to perform music from his extraordinary back catalogue and his critically acclaimed new album, Les...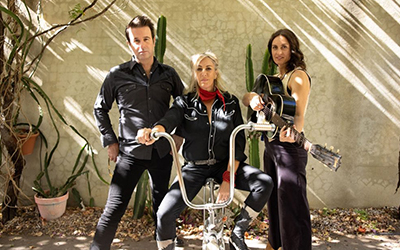 THE WAIFSA trip that began in a van in 1992, playing gigs anywhere in Australia that would have them, has led The Waifs to multiple ARIA Awards, platinum albums and successful tours across the world. With a career spanning more than 25 years off the back of relentless...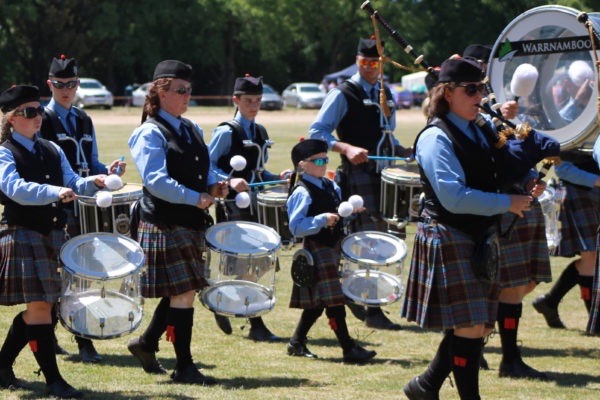 WARRNAMBOOL PIPE BAND WADPADI is an active and competitive pipe band located in Warrnambool in the southwest of Victoria, Australia, and fosters a leading program of teaching pipes and drums. The band has always been vigorous and under its current Pipe Major, Donald...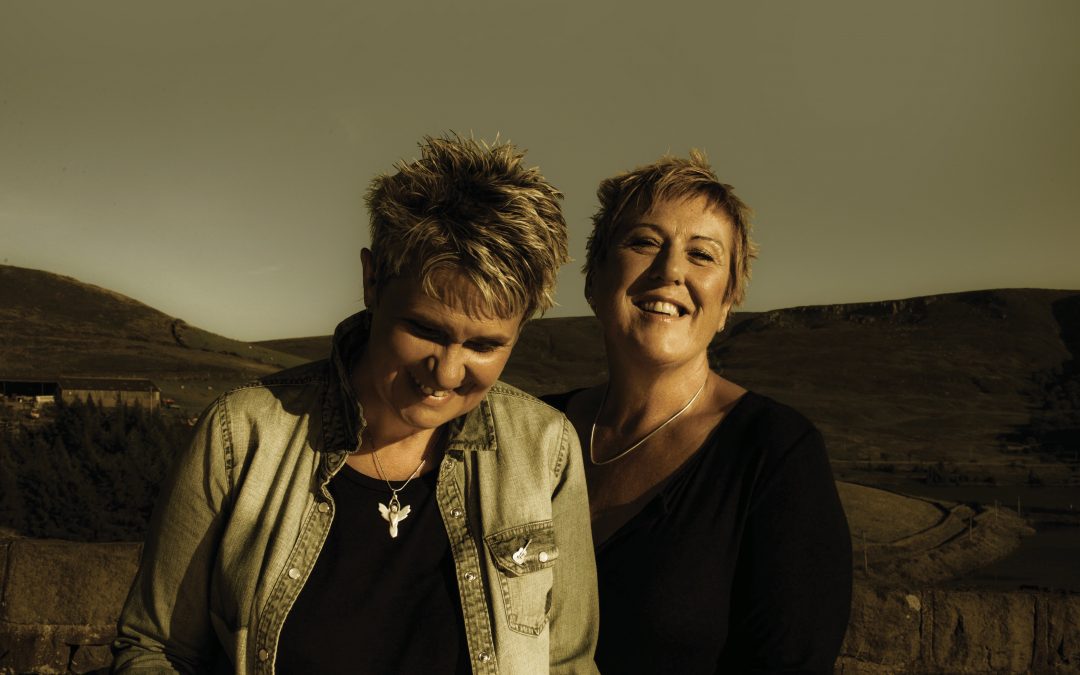 WHILE AND MATTHEWS (ENG)In case Chris While and Julie Matthews have so far passed you by, they are the longest-lasting female duo in Britain and have played more than 2,500 gigs, appeared on over 100 albums, written hundreds of original songs and reached millions of...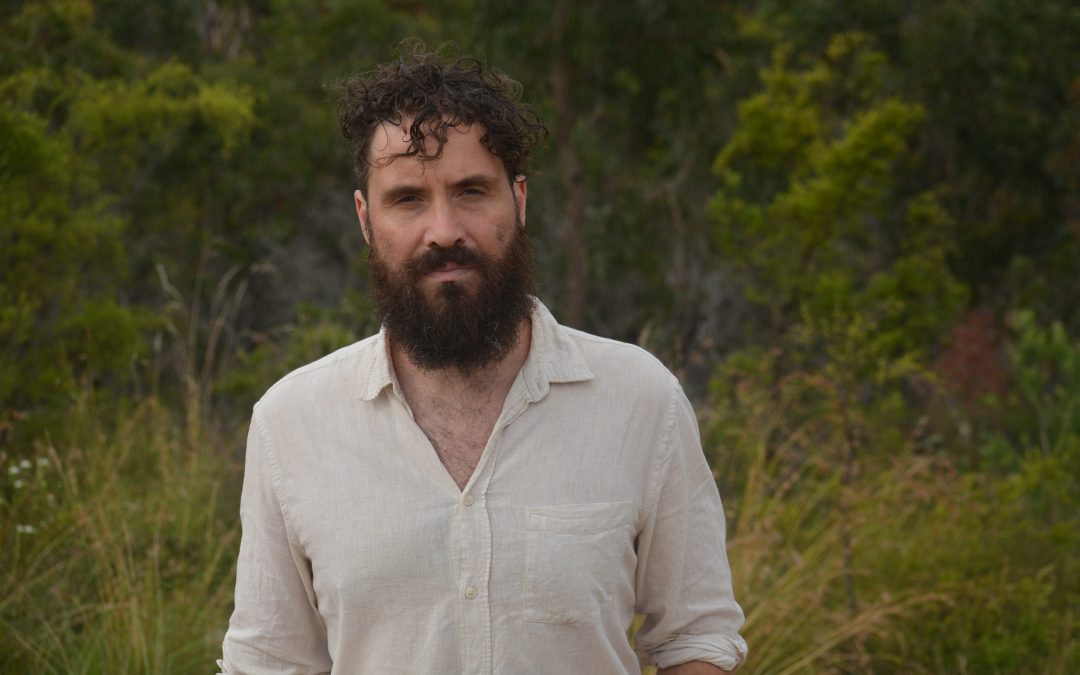 WILLIAM CRIGHTONWilliam Crighton grew up in small towns around the Riverina, NSW (Wiradjuri). A fusion of traditional music and unexpected experimentation, William's songs explore vivid stories across colourful themes and musical expressions. From tales of murder and...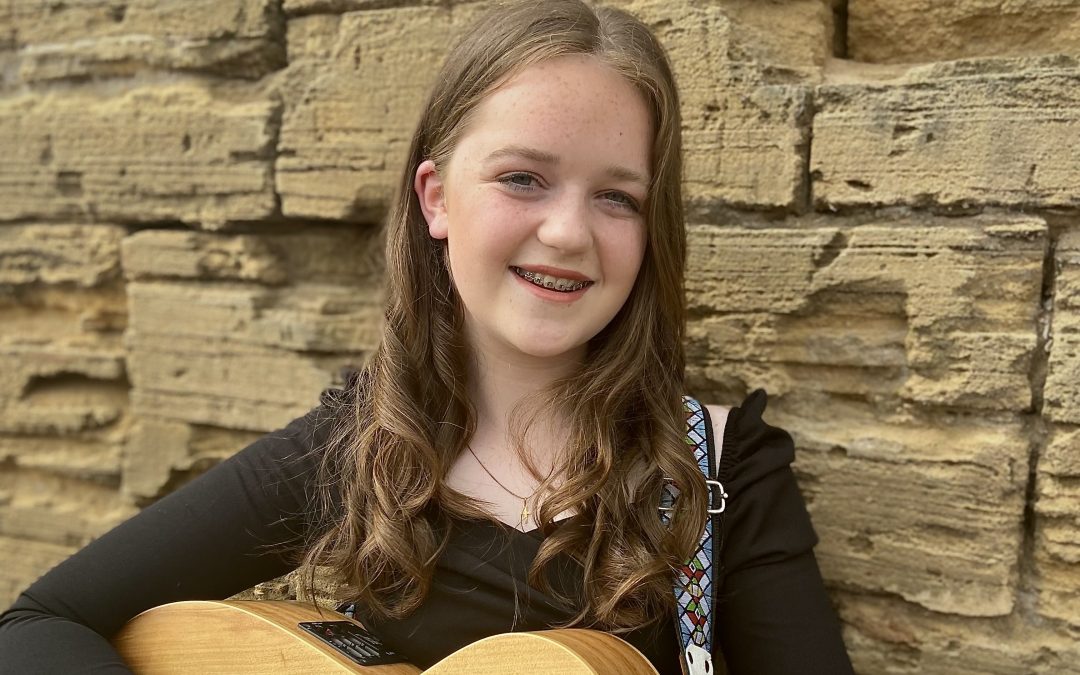 ZOE BORTHWICKZoe is a 15 year old singer-songwriter from South West Victoria and has been performing for 3 years, and recently foraying into writing her own songs - one of which she had the opportunity to record as part of the FReeZa Pop-up Recording sessions. She...