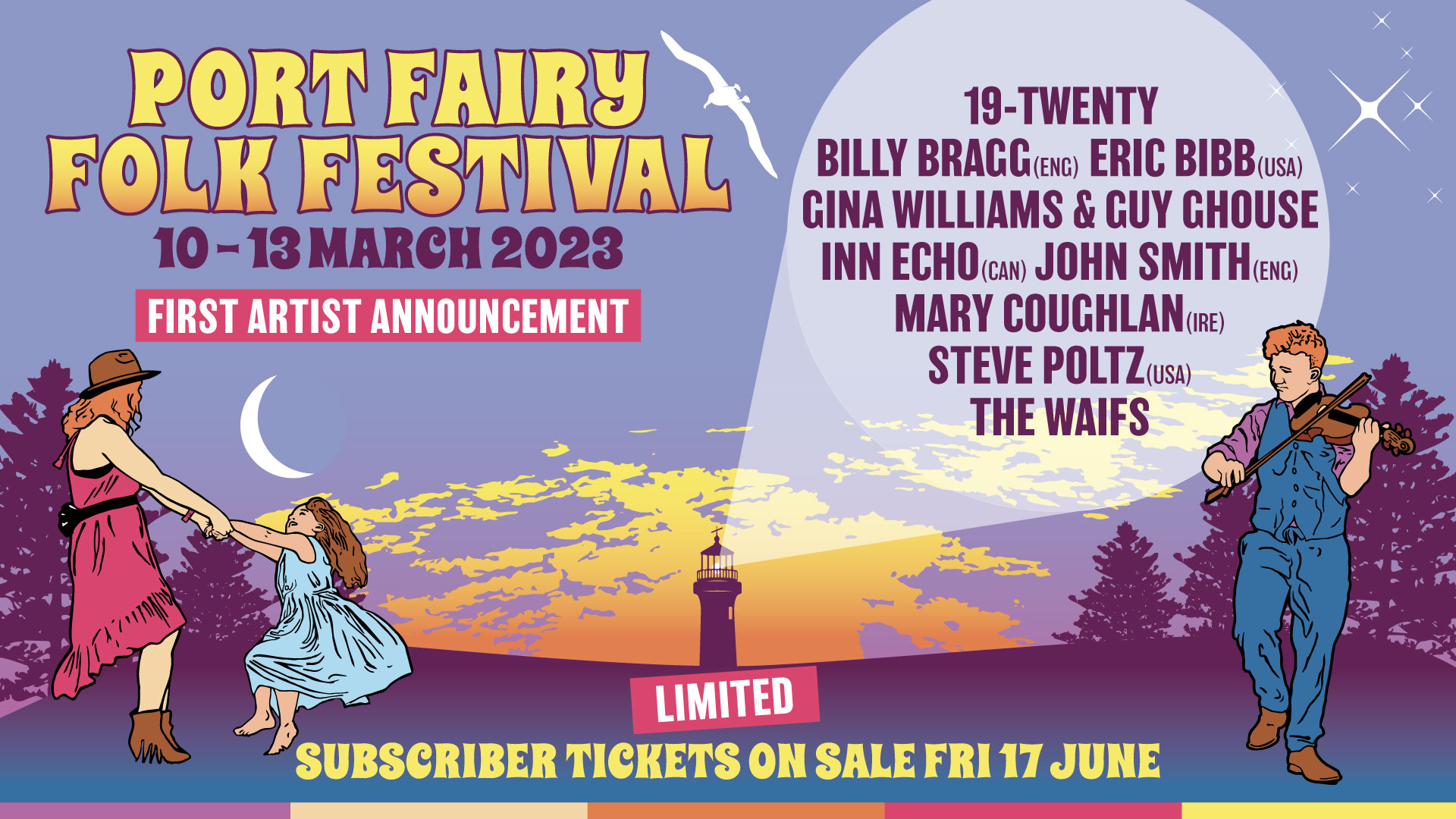 ANNOUNCING OUR FIRST LINEUP FOR PORT FAIRY FOLK FESTIVAL 2023
 After a joyous return of the Port Fairy Folk Festival earlier this year, we are thrilled to reveal the first line-up for our huge festival taking place 10-13 March 2023 over the long weekend. 
Ready for it…? 
19-Twenty 
Billy Bragg (ENG) 
Eric Bibb (USA) 
Gina Williams and Guy Ghouse  
Inn Echo (CAN) 
John Smith (UK) 
Mary Coughlan (IRE) 
Steve Poltz (USA) 
The Waifs 
Subscriber only tickets onsale Friday June 17 – click here to subcribe to our newsletter and receive your special link for early access to tickets!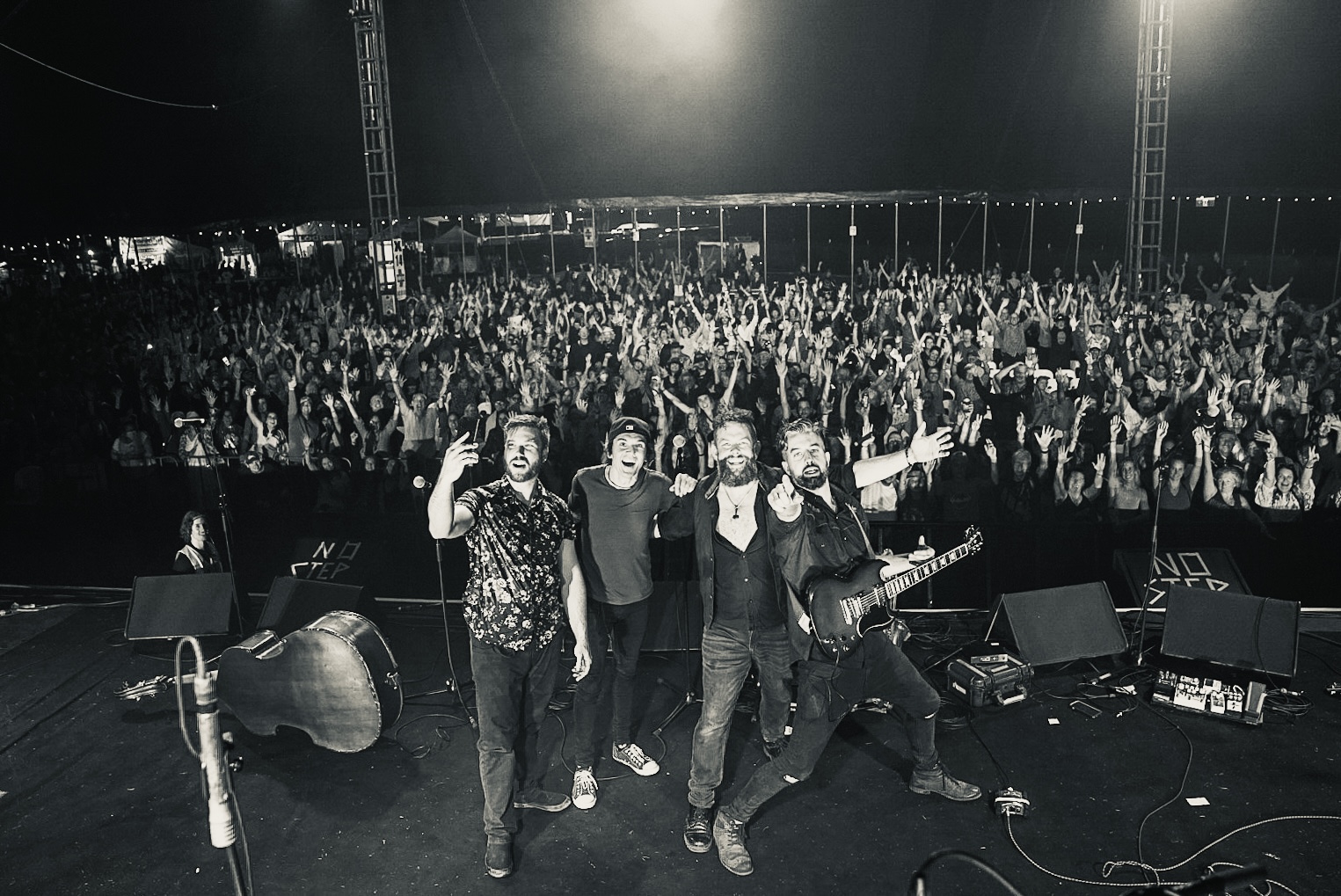 19-Twenty return to Port Fairy! After a show-stopping performance in 2019, the festival favourites will be returning with their infectious riff-and-groove-based blue-billy-grass-rockin'-roots music!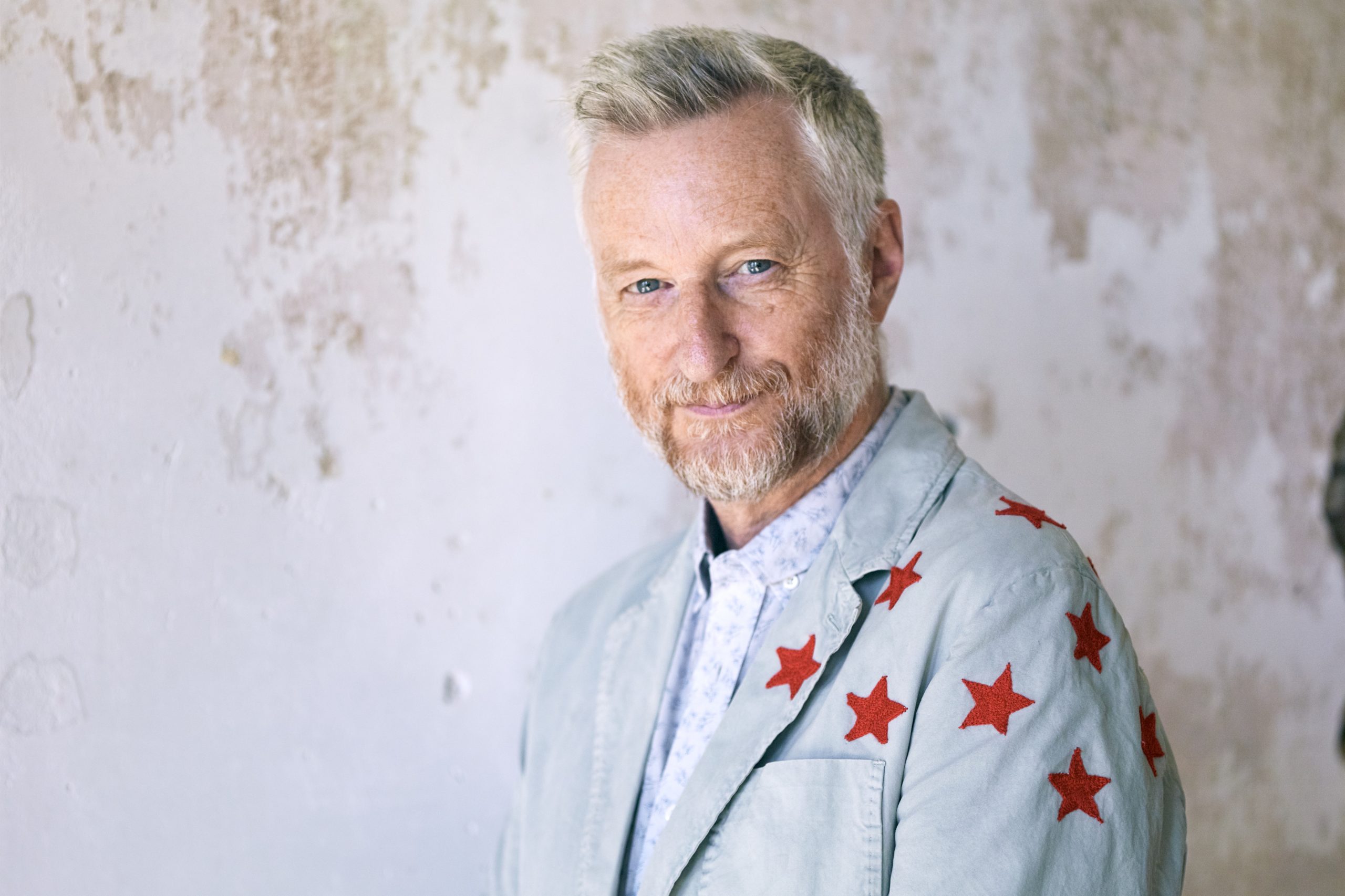 Fearless recording artist and tireless live artist and activist Billy Bragg joins the Folkie line-up, bringing his entertaining and gobsmacking songs, stories and lyrical masterpieces to our world-renowned stage in this special performance and tour extension from the fabled 'Bard of Barking'. 
Eric Bibb fans will be thrilled to see him back on the line-up after missing out on his 2022 Australian tour. He's heading to the 2023 Folkie with a brand-new set of songs to share along with his inspiring back catalogue of hits!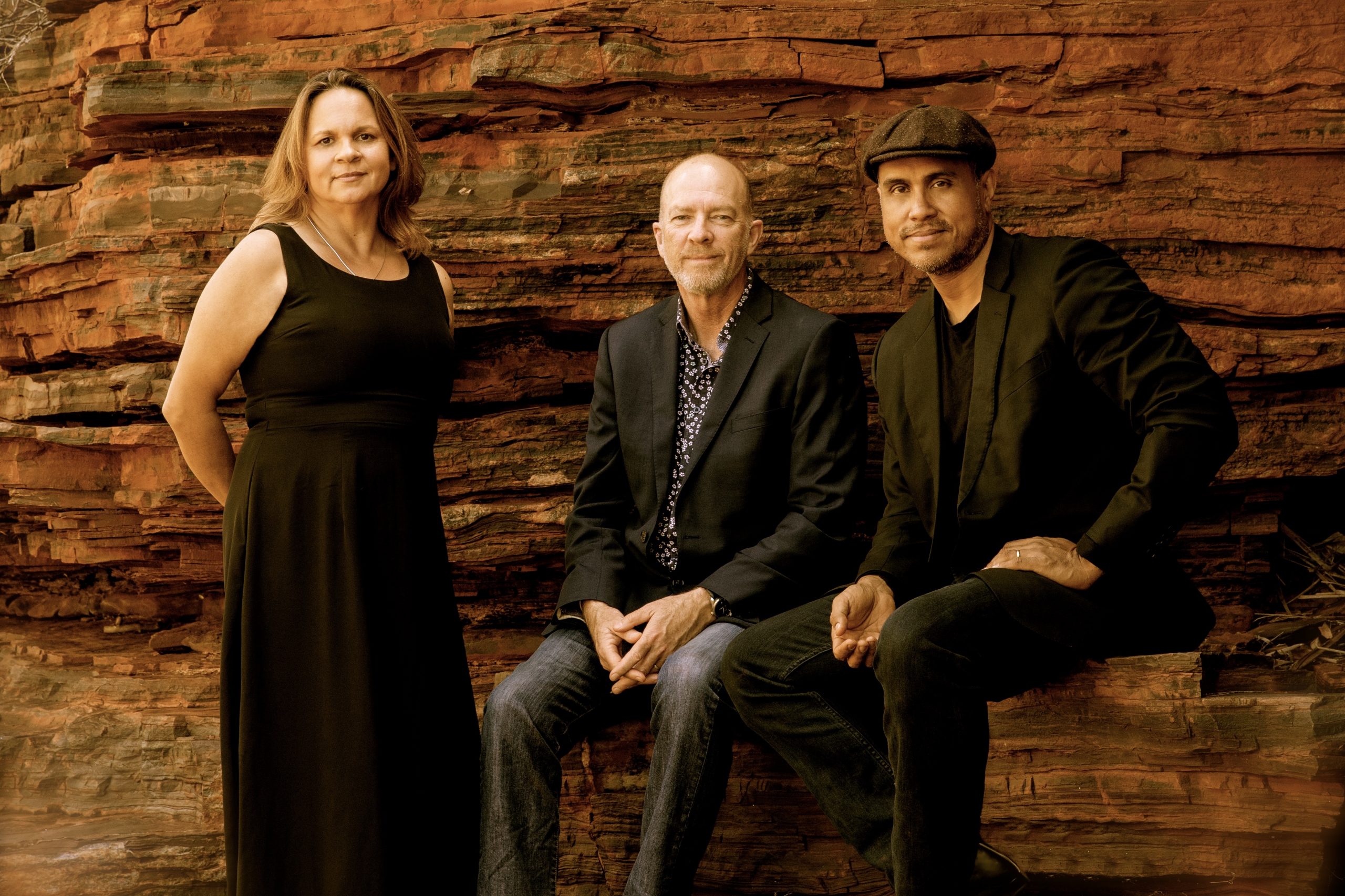 We welcome back with open arms the extraordinary Gina Williams and Guy Ghouse to the Port Fairy Folk Festival. Former Artists of the Year, this duo will perform their inspiring songs and stories in Noongar language, preserving and celebrating one of the oldest languages in this country.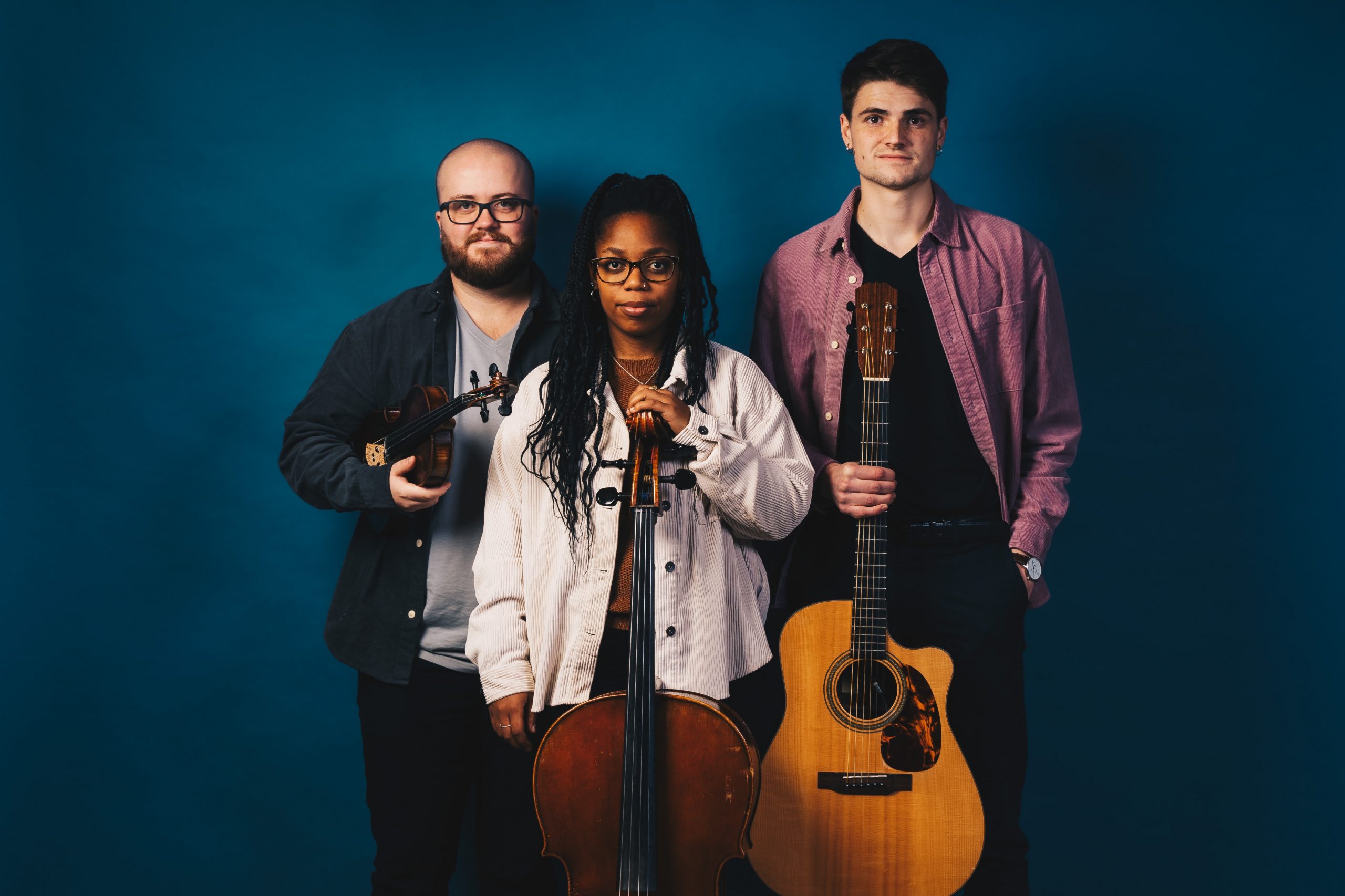 Inn Echo weave hundreds of years of traditional tunes with contemporary originals and arrangements that both soar and make you catch your breath simultaneously. With technical precision, their mastery of instruments is the talk in the national and international folk music scene. From Music PEI awards to tours of Austria and Ireland, Inn Echo is bar none the traditional band to watch as they emerge as Prince Edwards Islands greatest Celtic fusion exports in years to come.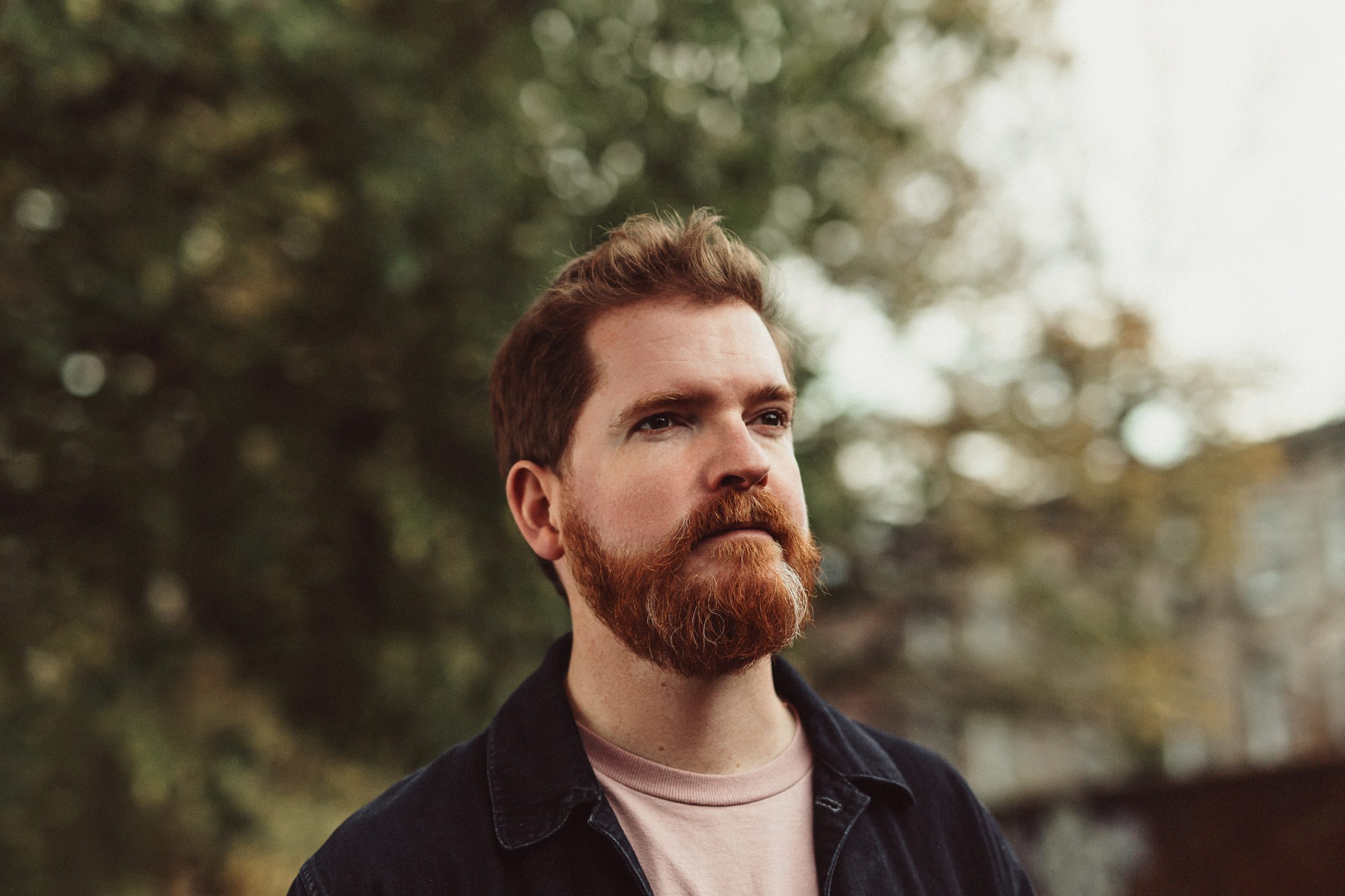 John Smith has built a reputation as one of the UK's finest guitarists and songwriters , with his honey-on-gravel voice and mesmerising fingerstyle guitar,. Steeped in the lineage of British folk, taking his cue from Richard Thompson and John Martyn, Smith has evolved a transatlantic blend of fingerstyle and slide guitar techniques. John's intimate take on love, loss and the journey we make has captivated audiences around the globe.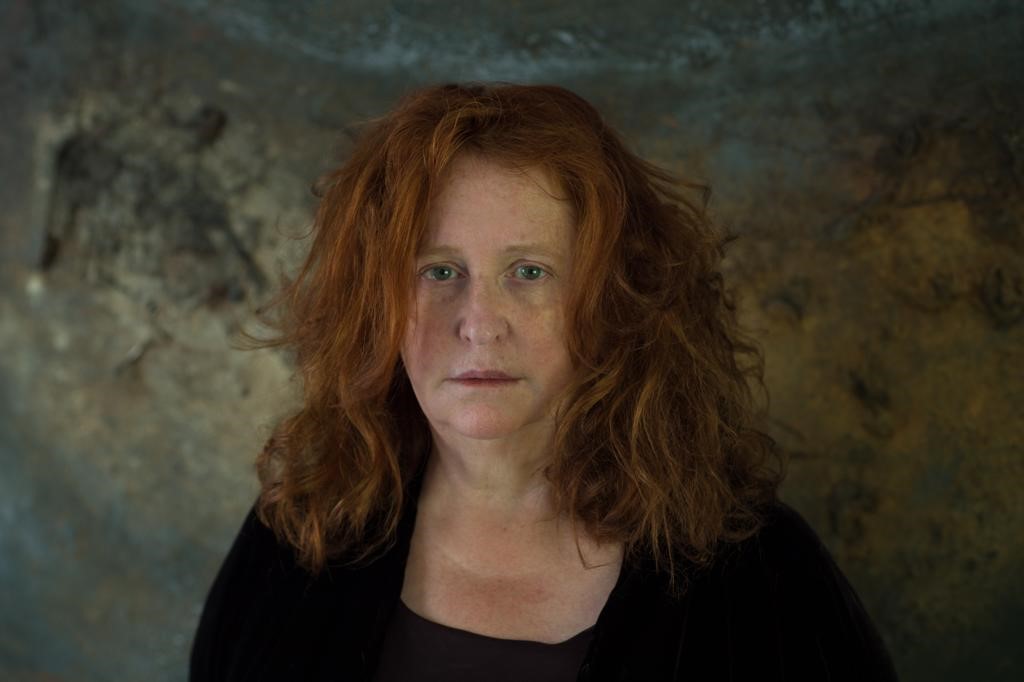 In news that will excite all fans – Irish singer, songwriter and actress Mary Coughlan will return to the Folkie next year! Filled with stories, songs and lots of laughter, Mary's performance is an unforgettable, heartwarming adventure through music.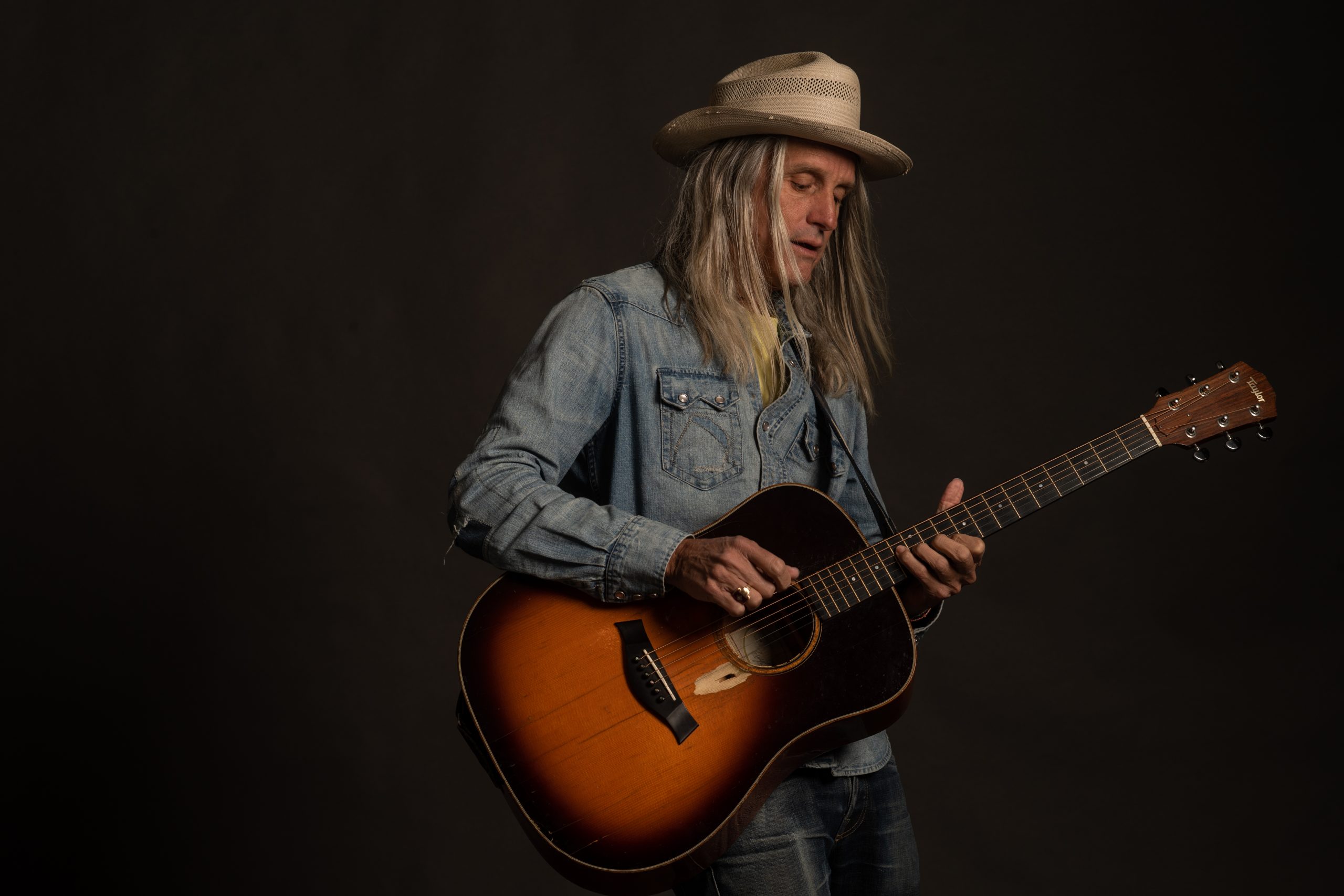 Nashville-based singer, songwriter and legend Steve Poltz will be bringing his folk tales and mesmerising lyrics to the Folkie – all set to a backdrop of the almighty Southern Ocean. And we cannot wait.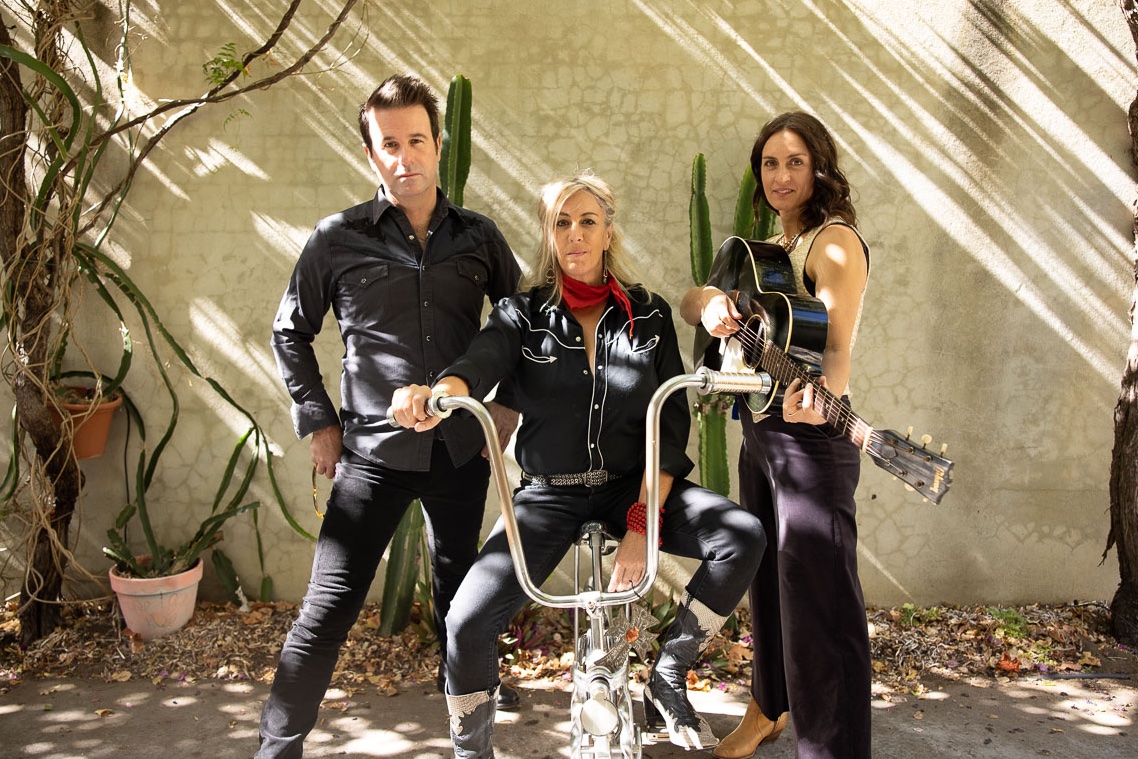 Unstoppable, loveable, iconic and downright festival favourites The Waifs will reign supreme on the Folkie arena bringing their beloved tunes and festival anthems to Port Fairy. We're excited! 
And plenty more announcements to come!