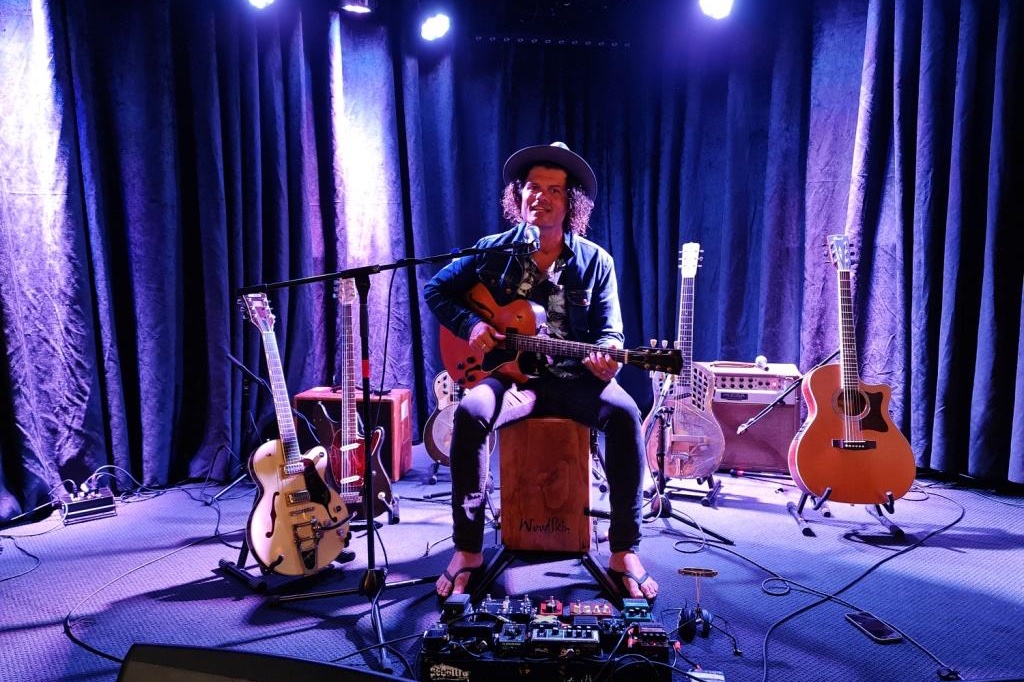 Mark Aspland, inventor of the Woodskin™ KiKBox® Cajon has significantly advanced the traditional cajon, extending its use into a wide variety of musical genres. With a globally patented built-in pedal kick drum, switchable snare, plus tone and depth controls it offers unparalled versatility coupled with a uniquely crisp and powerful sound. Additional to traditional cajon hand playing the KiKBox® employs foot pedals to generate the rich bass, snare and tom sounds it is renowned for.
The KiKBox® has two internal beaters, one striking the bass region and the other striking the snare region. The independently operating beaters are attached to separate pedals outside the cajon, positioned either side for comfortable playing. This also allows it to be played as a normal cajon with full hand access to the skin, whilst still using the pedals. Whilst it is a powerful acoustic instrument it mic's up beautifully and comes complete with an internal pickup.
The lightweight, portable, KiKBox® opens up a world of percussive possibilities. It is currently in use around the world by drummers, percussionists, guitarists, multi-instrumentalists and musicians of all types and genres. It is incredibly easy to play, if you can tap your feet, you can play it.