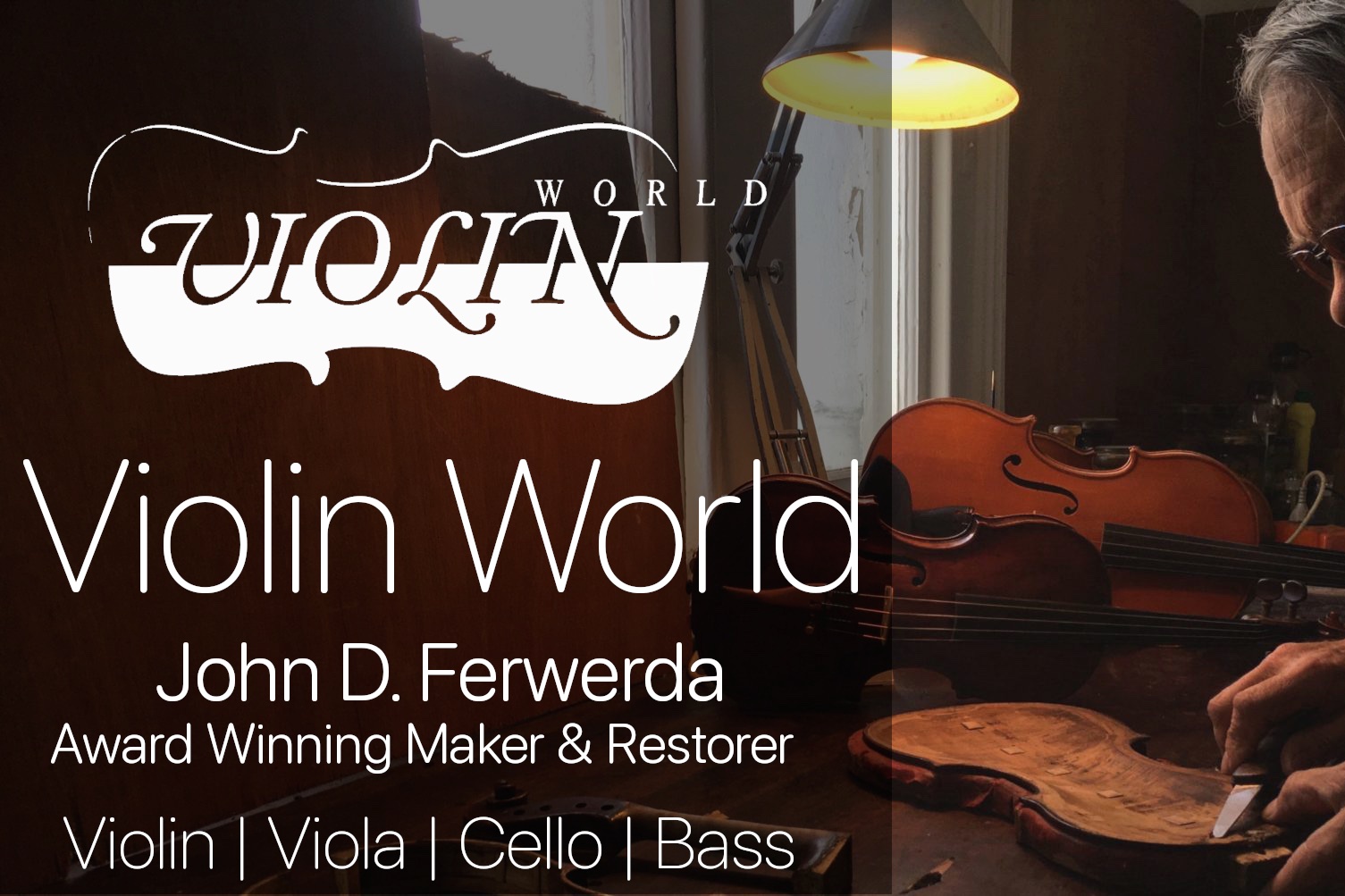 John was born in Holland in 1942 and is now a naturalised Australian. He studied cello with the late James Whitehead in Adelaide, South Australia and viola da gamba with Hans Bol, Wieland Kuijken and Johannes Koch; was a professional cellist before taking up instrument making.
He worked in Amsterdam with Rudolf van Merrebach, one of Europe's top Violin and Bass craftsman; studied bow repair and re-hair with Charles Bazin Mirecourt, and then studied at the Mittenwald School of Violinmaking in West Germany for his Violinmaking Certificate.
John has been operating his violinmaking business, Violin World, in Melbourne since 1978. Ferwerda instruments are usually based on the traditional Stradivarius models, although they can be made to other models or replicated from existing instruments.
Professional players using Ferwerda instruments come from such groups as the BBC Symphony Orchestra, Melbourne Symphony Orchestra, Melbourne Elizabethan Trust Orchestra, Adelaide Symphony Orchestra, Netherlands Chamber Orchestra and the Rheinisches Philharmonic Orchestra.