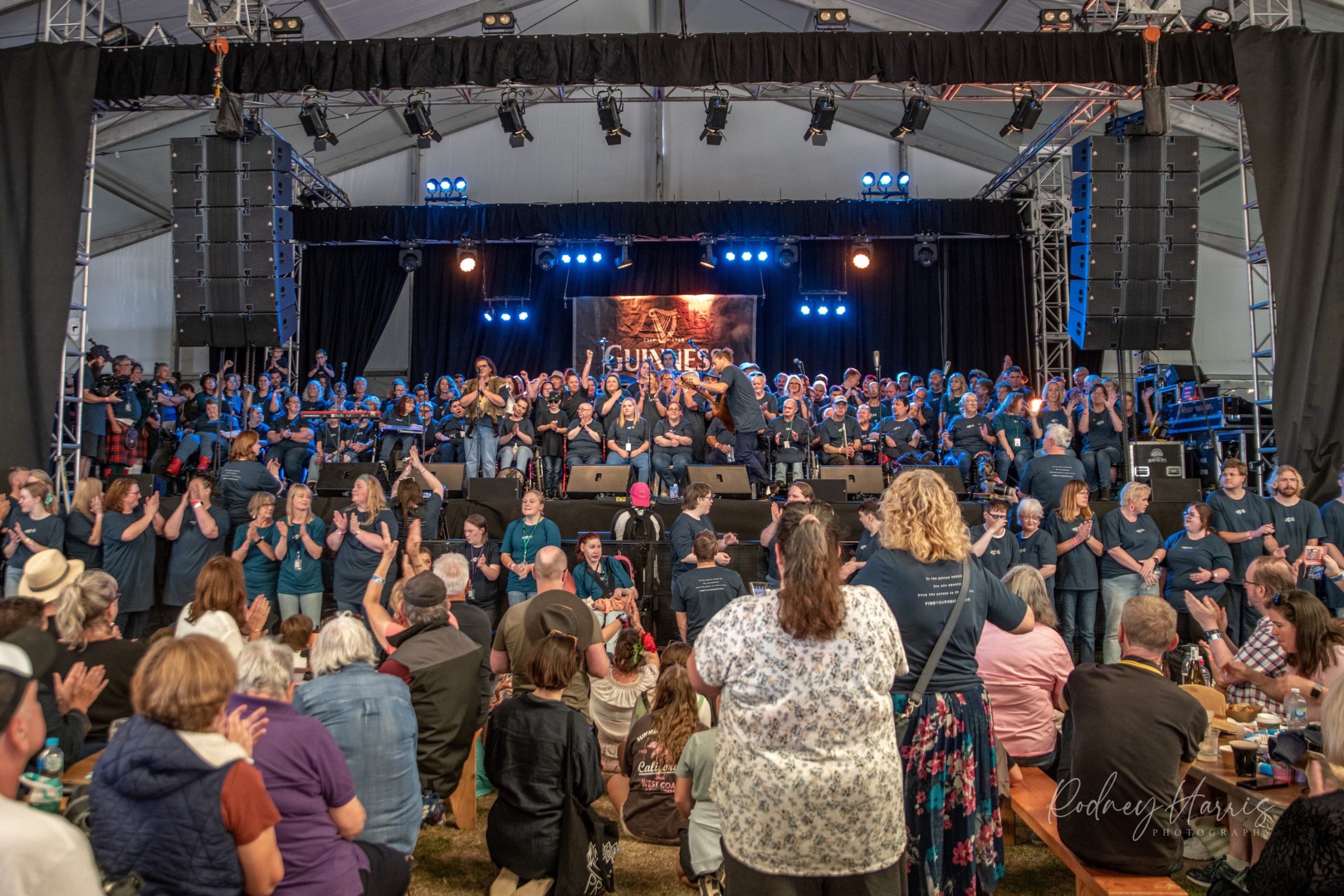 FIND YOUR VOICE COLLECTIVE
Grass-roots vibes, world-class rides. Please ensure your seatbelt is fastened & tray table stowed. We're ready for take-off… Returning to the festival that started it all – Find Your Voice Collective is run by community, for community, welcoming all ages, genders, abilities, ethnicities, sexual preferences, religions & backgrounds.  
The Collective will be joined at PFFF 2023 by some renowned international artists – adding to a highlight reel of past appearances with the Melbourne Symphony Orchestra, The Wiggles, Mama Kin Spender & Australia's Got Talent – a performance that has been viewed over 60 million times. 
We celebrate humanity through creativity. We are the songs that we sing. We are the rhythms to which we move. We are the designs that we imagine. We are the stories that we share. We are the creatives. We are the activists. We Are You.
This choir is likely the largest of its nature anywhere in the world & might just be the highlight of your PFFF….