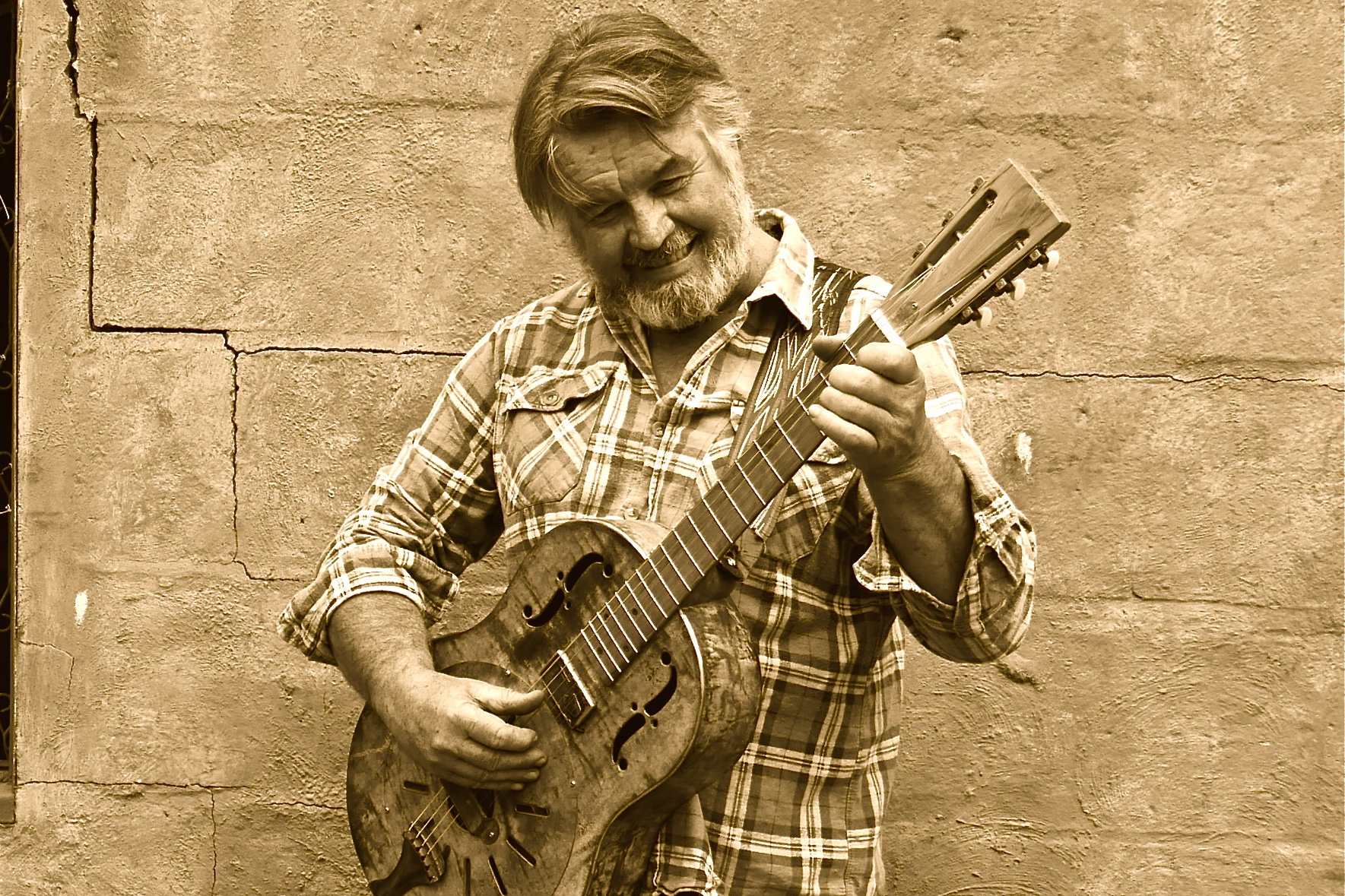 Don Morrison is a songwriter, singer, guitarist, storyteller and guitar maker. He has shared the stage with many of the biggest names in Australian music, including Midnight Oil, Hunters and Collectors, Billy Thorpe, Joe Camilleri, Men At Work and more across a thirty year career.
Don has performed gigs from Melbourne to Margaret River, from Perth to Penrith and Sydney to San Antonio. He's been made an Honorary Citizen of Texas and released fifteen albums under his own name and that of his many bands such as The Bodgies, The Ghetto Blasters, The Lonely Cosmonauts and now Don Morrison's Raging Thirst.
Don is also a luthier who makes the world-renowned Donmo Resonator Guitars. More than 500 of these handmade, metal bodied instruments are being played around the world and the two guitars that Don uses on stage are constructed from remnants of his family history. One guitar is made from material found in a pile of rubble that is all that is left of his father's childhood home in the now abandoned semi-desert town of Perponda in the Murray Mallee. The other guitar is from the dusty remnants of his mother's now-derelict tin and timber miners cottage in outback Broken Hill.
Don has written all about his guitars in a rollicking autobiography "This Could Be Big".