ARCHIE ROACH FOUNDATION PROGRAM
Aboriginal and/or Torres Strait Islander people are warned that this website contains images of deceased persons.
In 2022, the inaugural Archie Roach Foundation Stage was launched at the Port Fairy Folk Festival to great acclaim. It returns in 2023 as an ongoing partnership between Port Fairy Folk Festival, the Archie Roach Foundation, with support from Australia Council.
In July 2022, national treasure and Eastern Maar Elder, Uncle Archie Roach AM AC left peacefully and entered the Dreamtime and as a community we collectively felt the impact of losing one of this country's greatest song men and storytellers. One of Uncle Archie's proudest moments was when he officially opened the Archie Roach Foundation stage on his mother's ancestral lands at the 2022 Port Fairy Folk Festival. He smiled from ear to ear as he watched members of his own family and other Traditional owners share culture through art, dance, and song workshops, yidaki healing and a yarning circle led by Uncle Rob Lowe. Uncle Archie himself held his iconic Kitchen Table Yarns with young artists live on stage.
Last year, the inaugural Archie Roach Foundation stage was buzzing, and festival-goers packed in to learn, listen and dance along to all genres of music from First Nations artists from all corners of the continent. And this year will be no different, with performances from a brilliant array of First Nations artists and musicians as well as conversations and workshops. Many of Uncle Archie's long time musical collaborators, friends and family will come together to honor his legacy across the long weekend.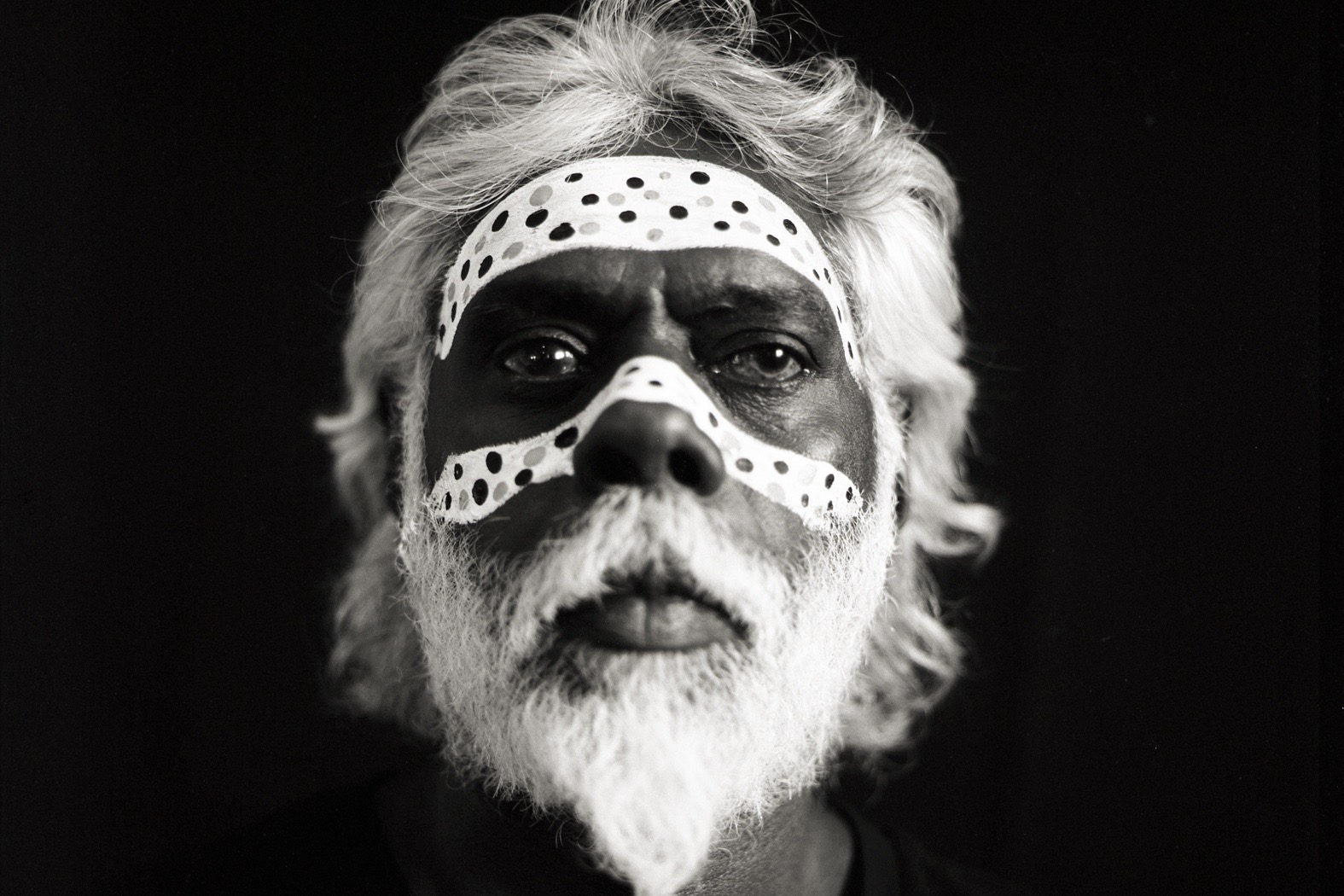 Andrew Gurruwiwi Band
Andrew Gurruwiwi Band are a high-energy 7-piece funk and reggae band who honed their chops on the beach at Birrtjimi and in the dirt of Yirrkala. The band is led by the one and only Andrew Gurruwiwi – a shy but extravagant, blind, keytar-wielding Yolngu elder with a passion for making people dance while sharing his culture. They are the next hot musical act to burst out of Arnhem Land.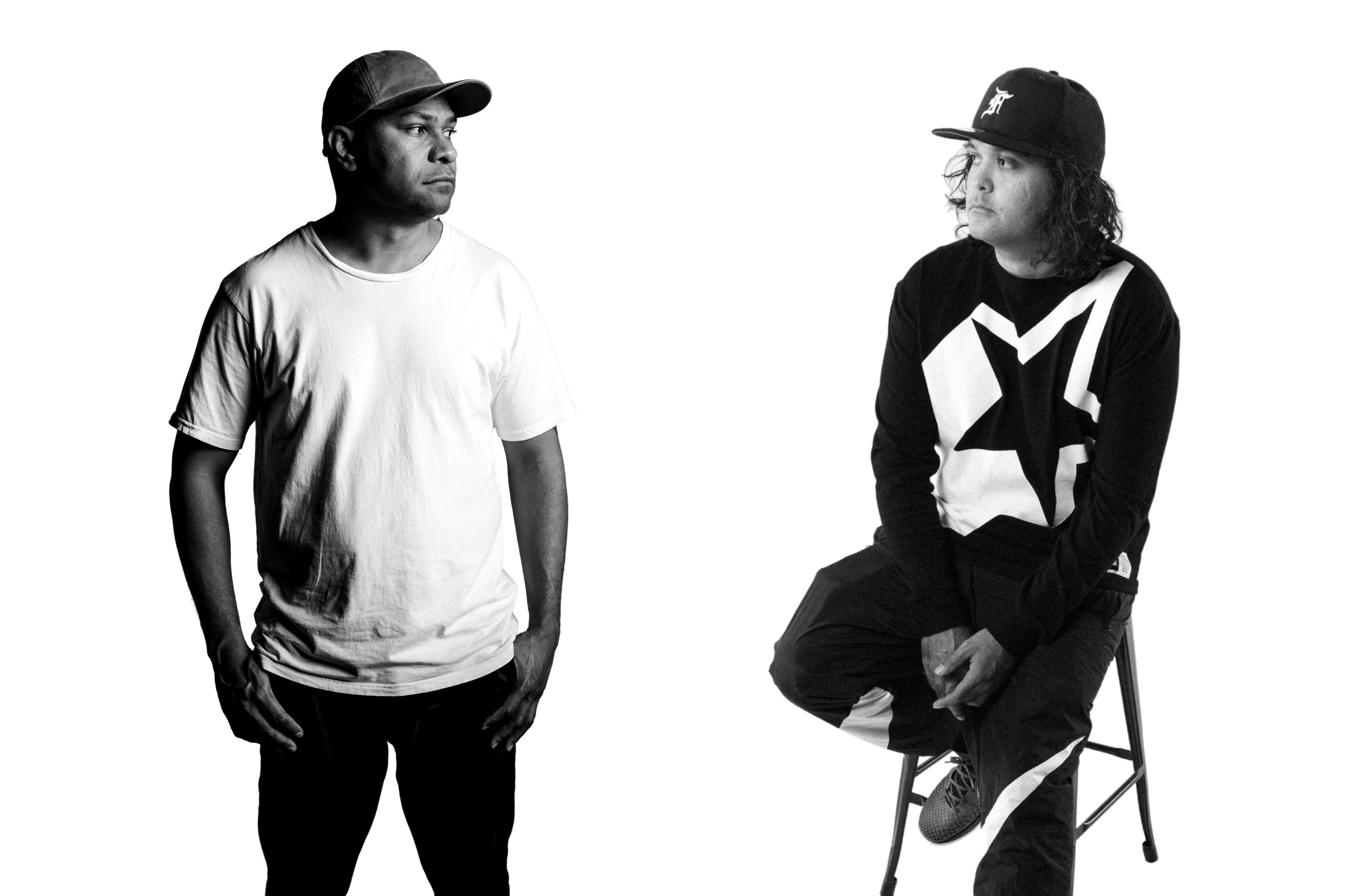 Birdz & Fred Leone
Birdz & Fred are cousins by family, but brothers in music. Both artists are descendents of the Butchulla nation with Fred Leone being one of the three Butchulla songmen. For Port Fairy this year they will join forces to bring new music to you, bending the genres of Hip Hop and traditional music, laced with hard hitting messages and songs in Butchulla – in honour of Uncle Archie.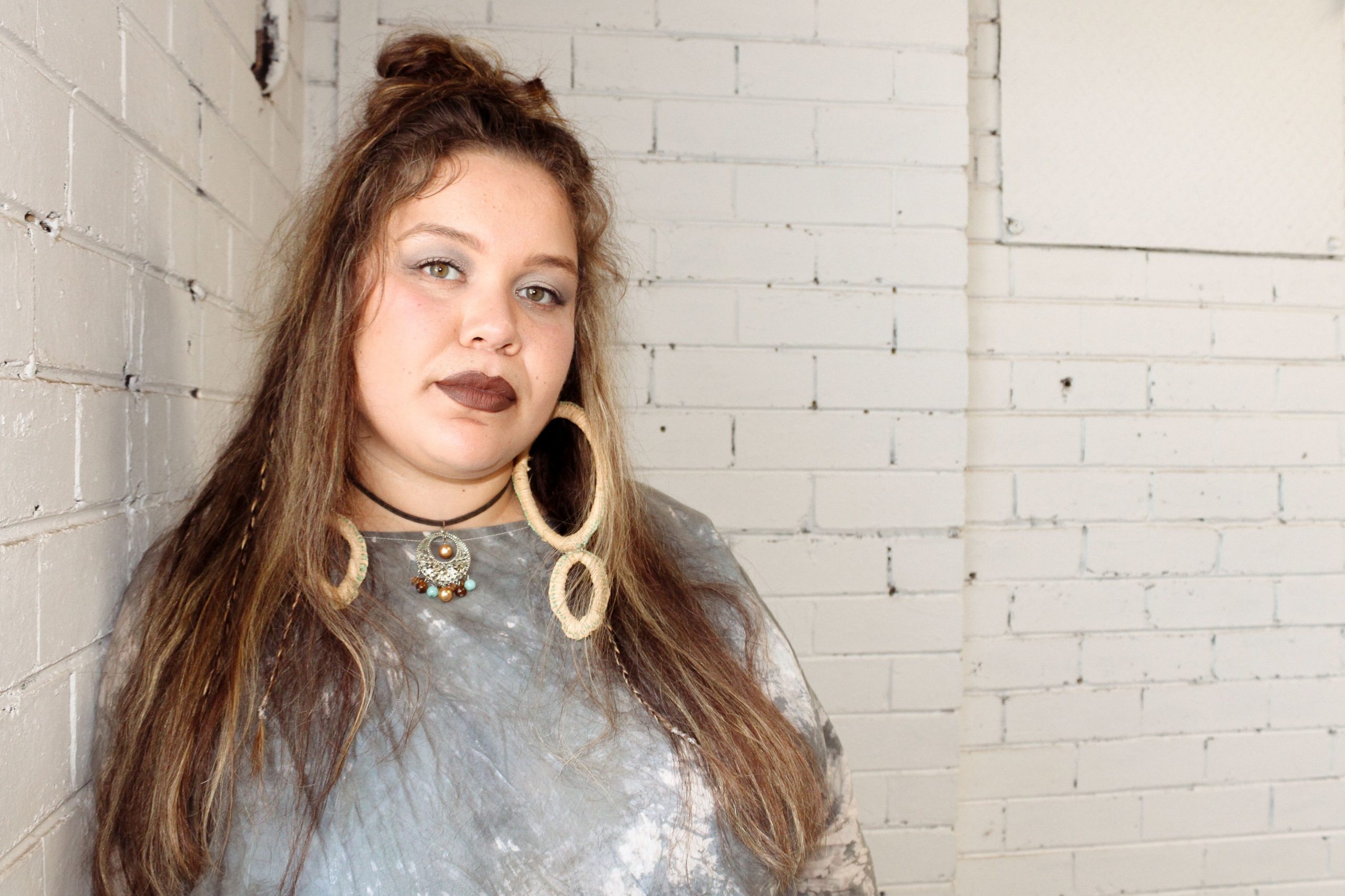 Bumpy
Award-winning Noongar woman and Naarm-based artist Bumpy has wowed crowds at BIGSOUND, VIVID Festival, Queenscliff Music Festival and more with her deeply affecting music; a complex but free-flowing, multi-faceted and emotional blend of alt-RnB and neo-soul, Bumpy presents a hypnotic, captivating exchange. Her debut EP Morning Sun is out Jan 27 via Astral People Recordings.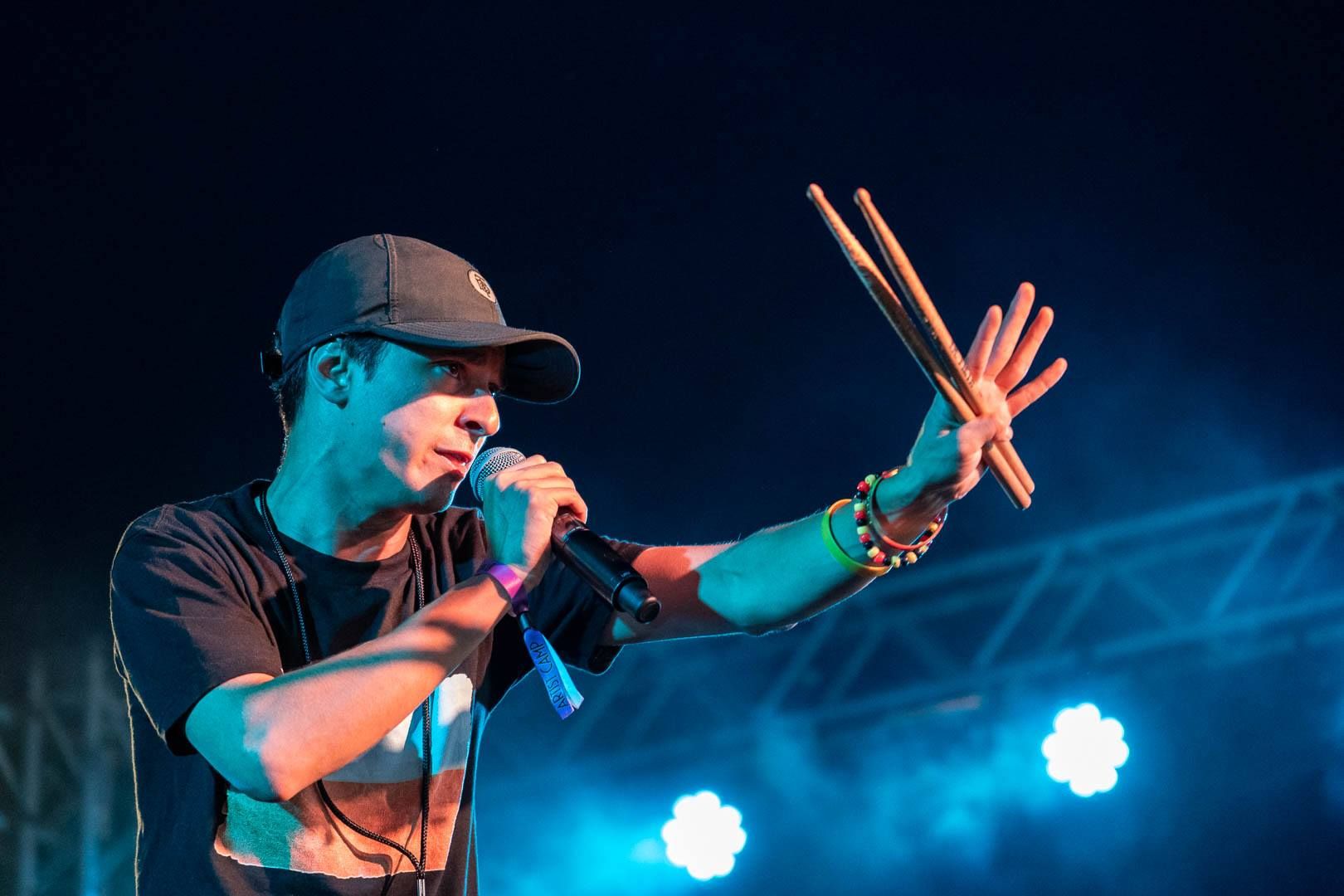 Dobby
DOBBY is a rapper, composer, producer and drummer. He proudly identifies as a Filipino and Aboriginal musician, whose family is from Murrawarri and Ngemba lands (Weilmoringle, Brewarrina NSW). He has performed extensively locally and internationally (UK, Netherlands, GER, USA) and recently composed an original soundtrack for the ELEVATE SYDNEY Drone Show (2021 & 2022). DOBBY was awarded the 2022 NIMA Archie Roach Foundation Award, and has officially signed with Sony ATV Music Publishing.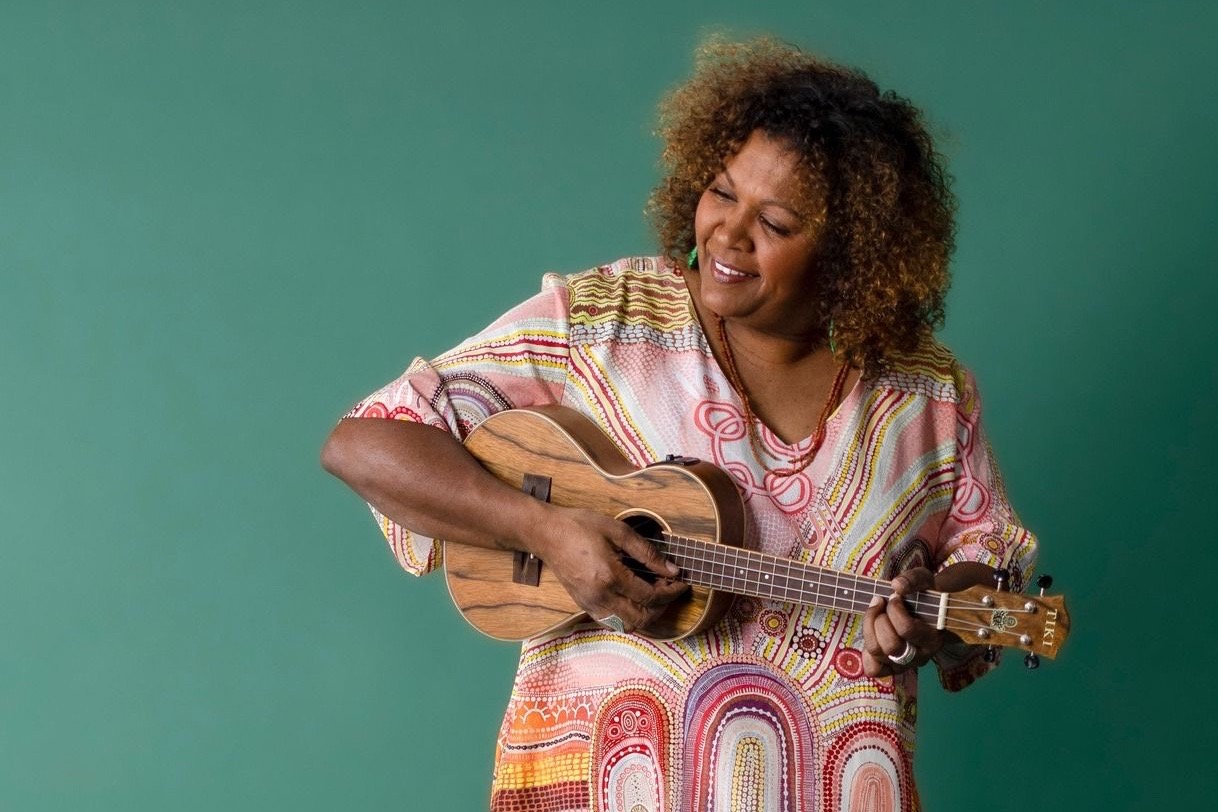 Emma Donovan: Follow the Sun
Acclaimed Indigenous Australian singer-songwriter Emma Donovan presents her very special recent album Follow the Sun—a celebration of her country, kids, community and language. Commissioned by ABC Kids (2022), Follow the Sun features original songs penned by Donovan, alongside much-loved classic children's tunes such as 'I Can Sing a Rainbow' and 'Once I Caught a Fish Alive'—each sung in Noongar and Gumbaynggirr languages. Children are encouraged to sing along and discover new dances and rhythms as they follow the sun with Emma Donovan.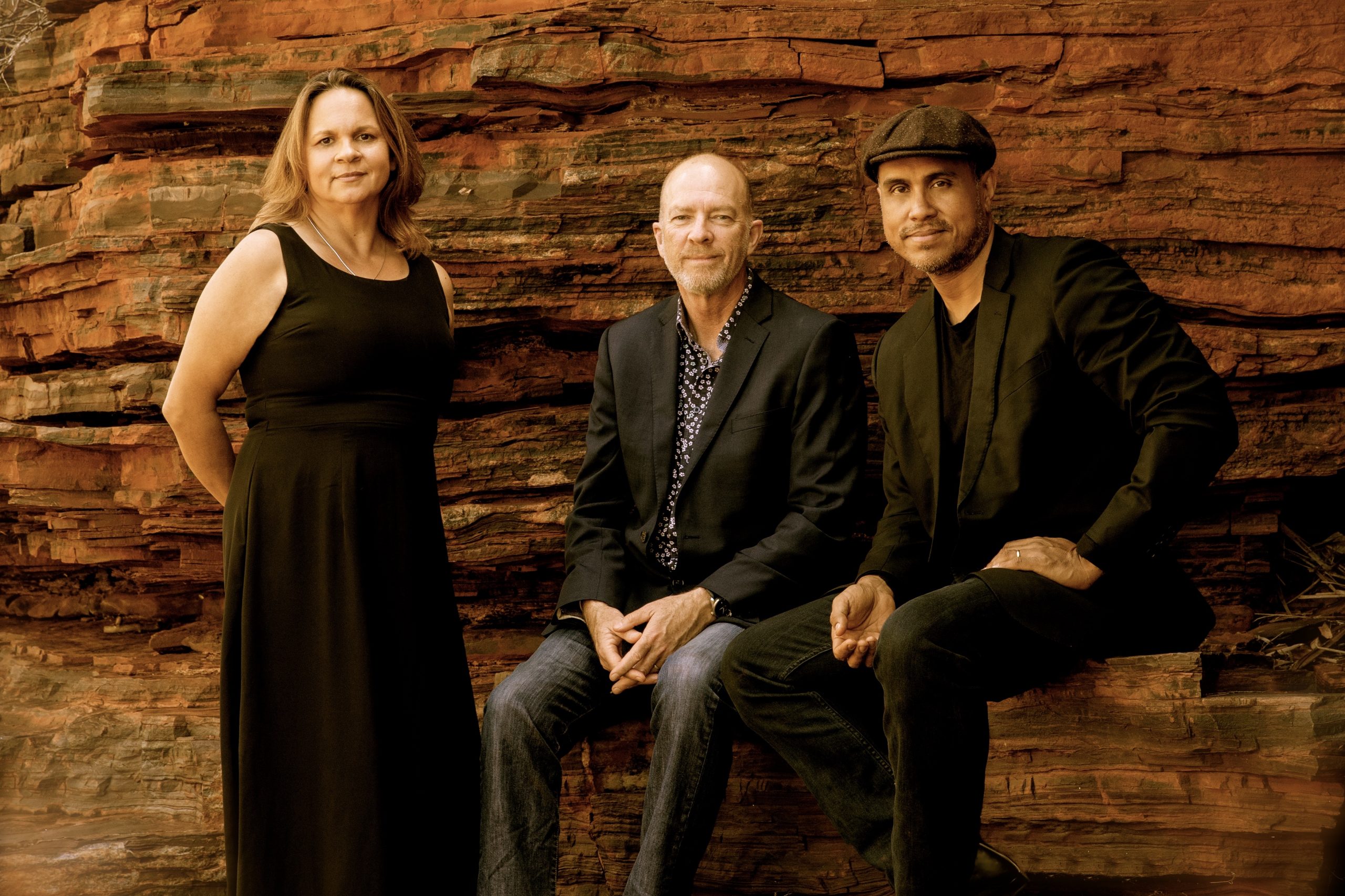 Gina Williams & Guy Ghouse
Award-winning duo Gina Williams & Guy Ghouse make music that celebrates life, community, and a shared humanity. Gina and Guy use their music and performances to highlight one of the most beautiful and rare languages on the planet, the Noongar language of the southern corner of Western Australia. You don't need to understand the words; love, loss, joy all means the same thing, no matter how you say it.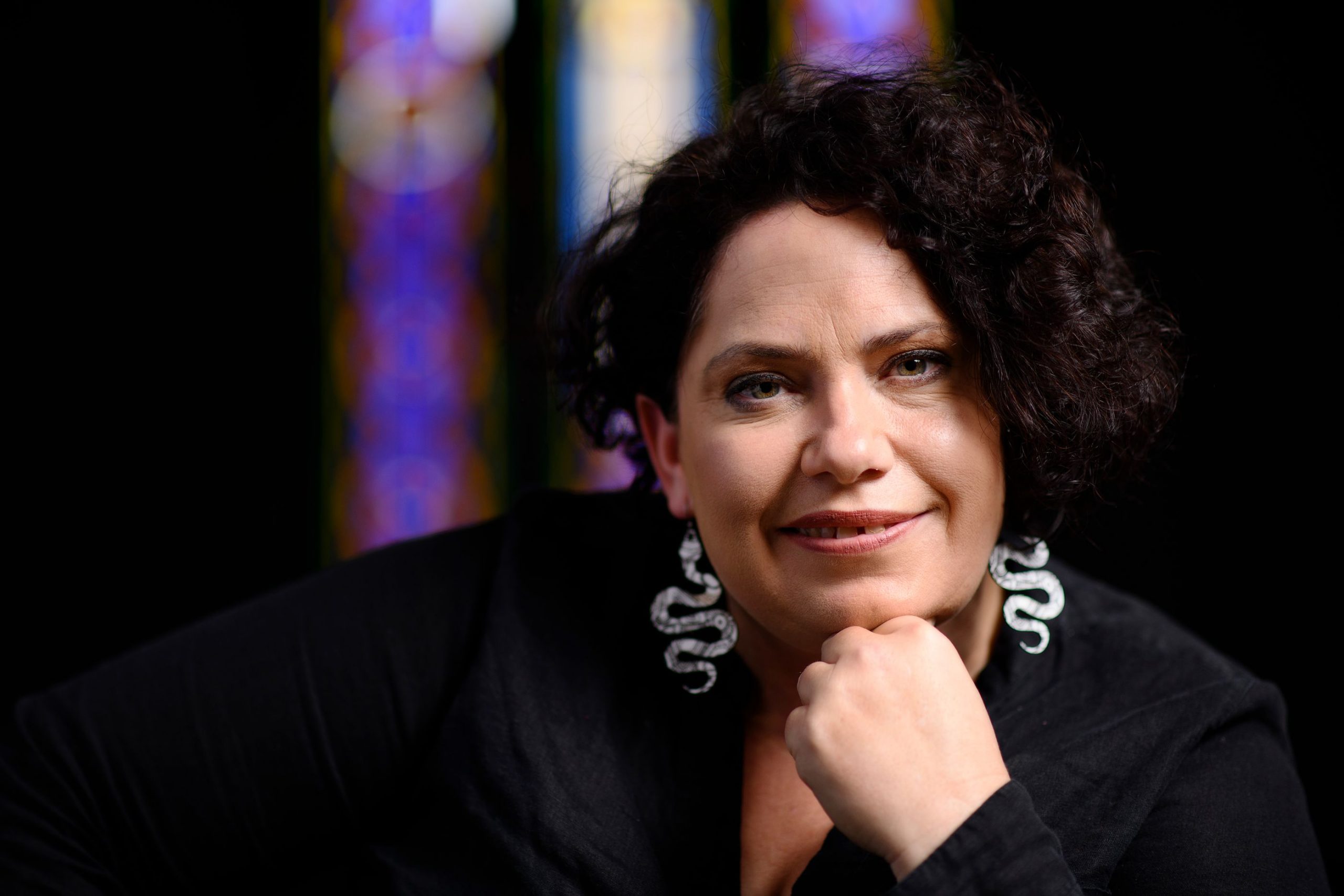 Songs Inside presented by Nancy Bates and Tabitha Lean
Songs Inside is a collaboration between two sistas: abolition activist and storyteller Tabitha Lean, and Barkindji singer songwriter, Nancy Bates who will deliver a powerful presentation of spoken word, and songs to challenge the colonial criminal punishment system. Lean's lived experience is painfully articulated through prose, interwoven with songs penned inside the Adelaide Women's Prison by Bates and incarcerated women, issuing a rallying call to action they dare you to ignore.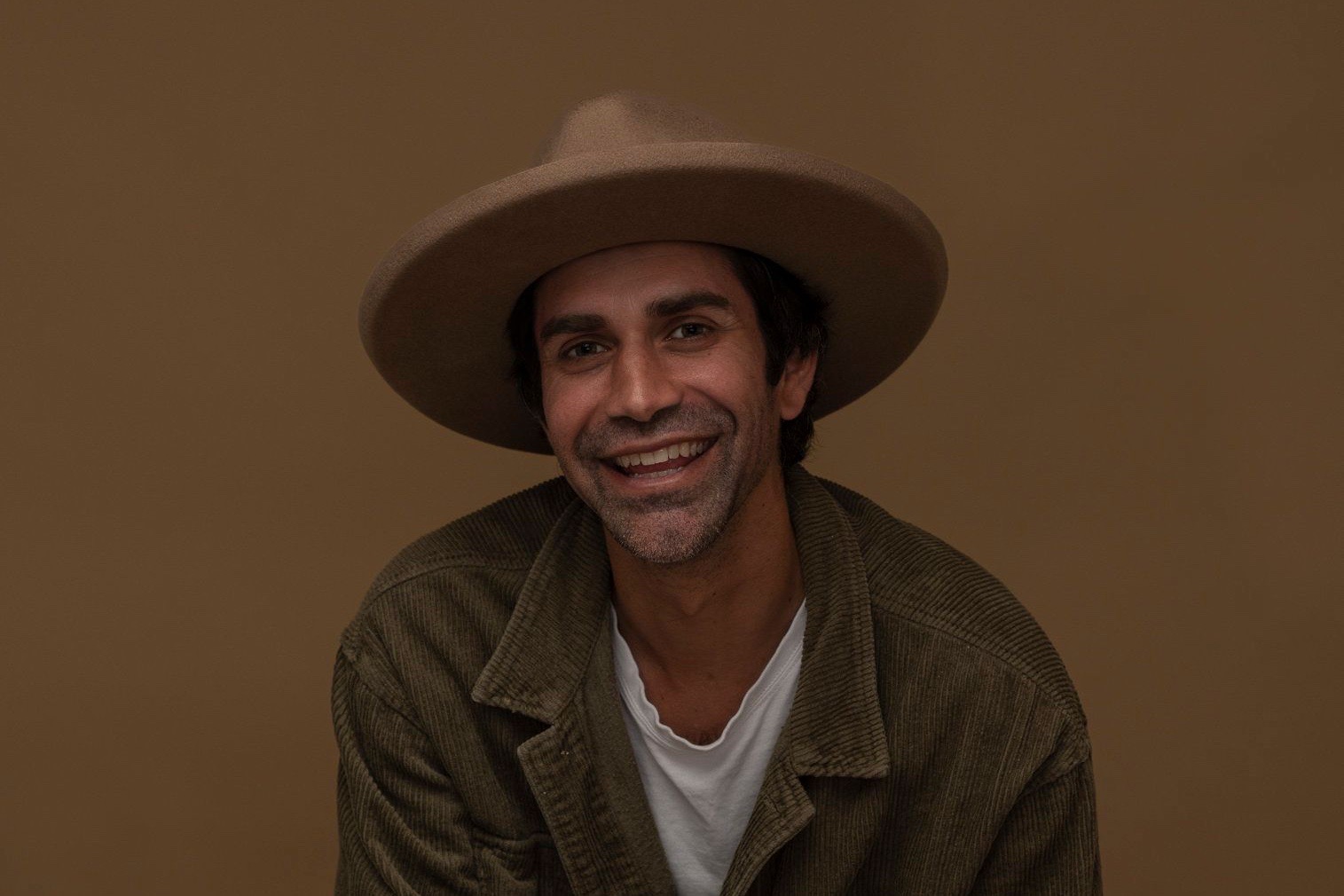 Pirritu
PIRRITU's music is a gentle, honest, and melodic personal journey that entices you into the depths of sadness, love, and shimmering hope. The songman's work honours a cultural journey to connect back to land, language, and family with a continual thirst for deeper understanding of his people and country. Pirritu uses his songlines to spread a message of kindness and love through a warm sonic embrace.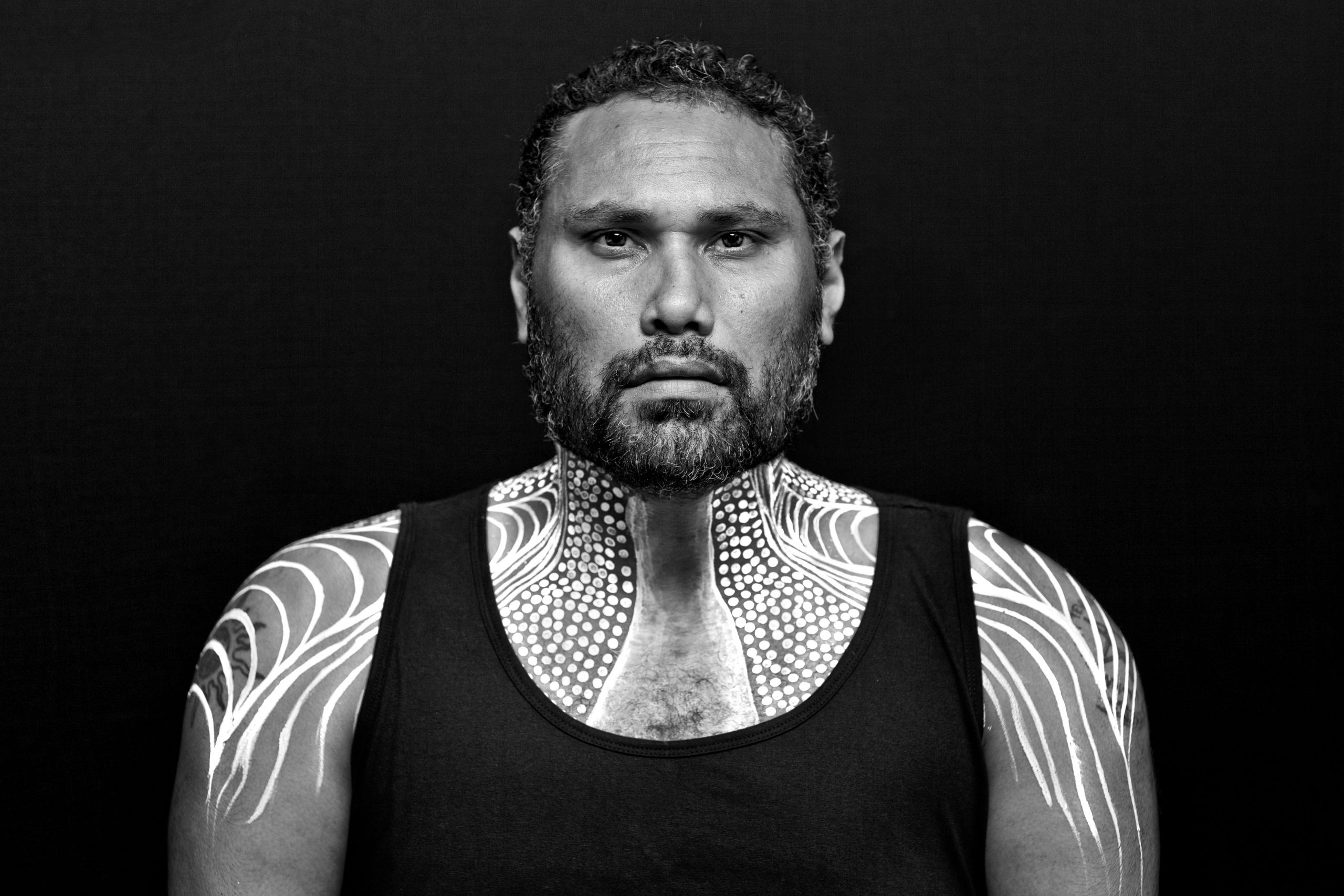 Radical Son
After a 5 year hiatus Radical Son re-emerges with his full band to premiere tracks from his forthcoming sophomore album "Bilambiyal" along with songs from the highly acclaimed debut "Cause 'N Affect . Renowned for moving lyrics, original rhyme and spoken word, you can expect to witness a soulful presence like no other. The force within Radical Son creates an inexplicably compelling concert not to be missed.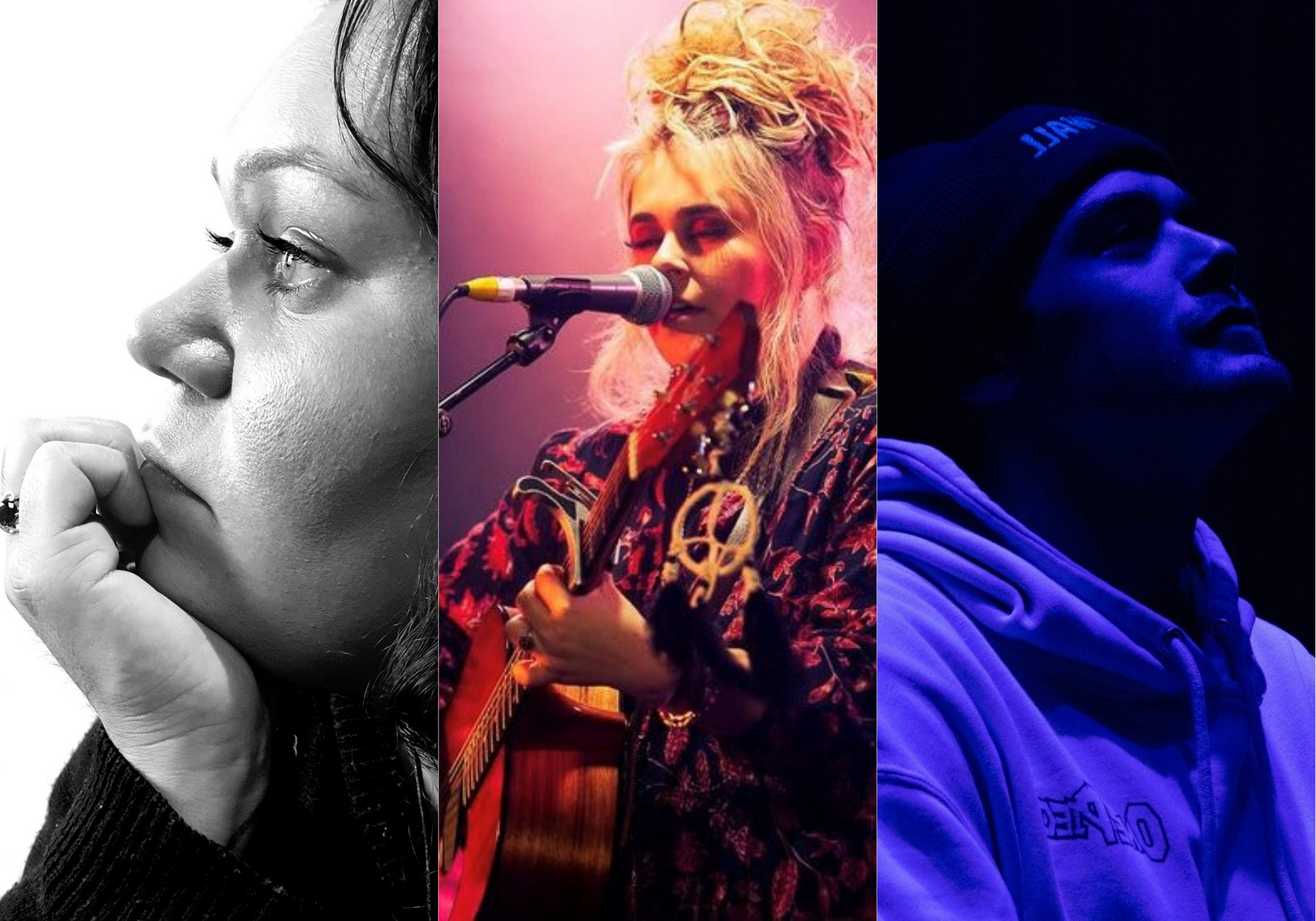 Singing Our Futures Showcase
At last year's inaugural Archie Roach Foundation stage, Singing Our Futures mentees, Madi Colville-Walker, Maylene Yinarr and Ridzy Ray spoke about their songwriting, recording and mentoring experience as part of the foundation's flagship program. This year they will be performing and sharing stories through songs from folk, pop to hip hop.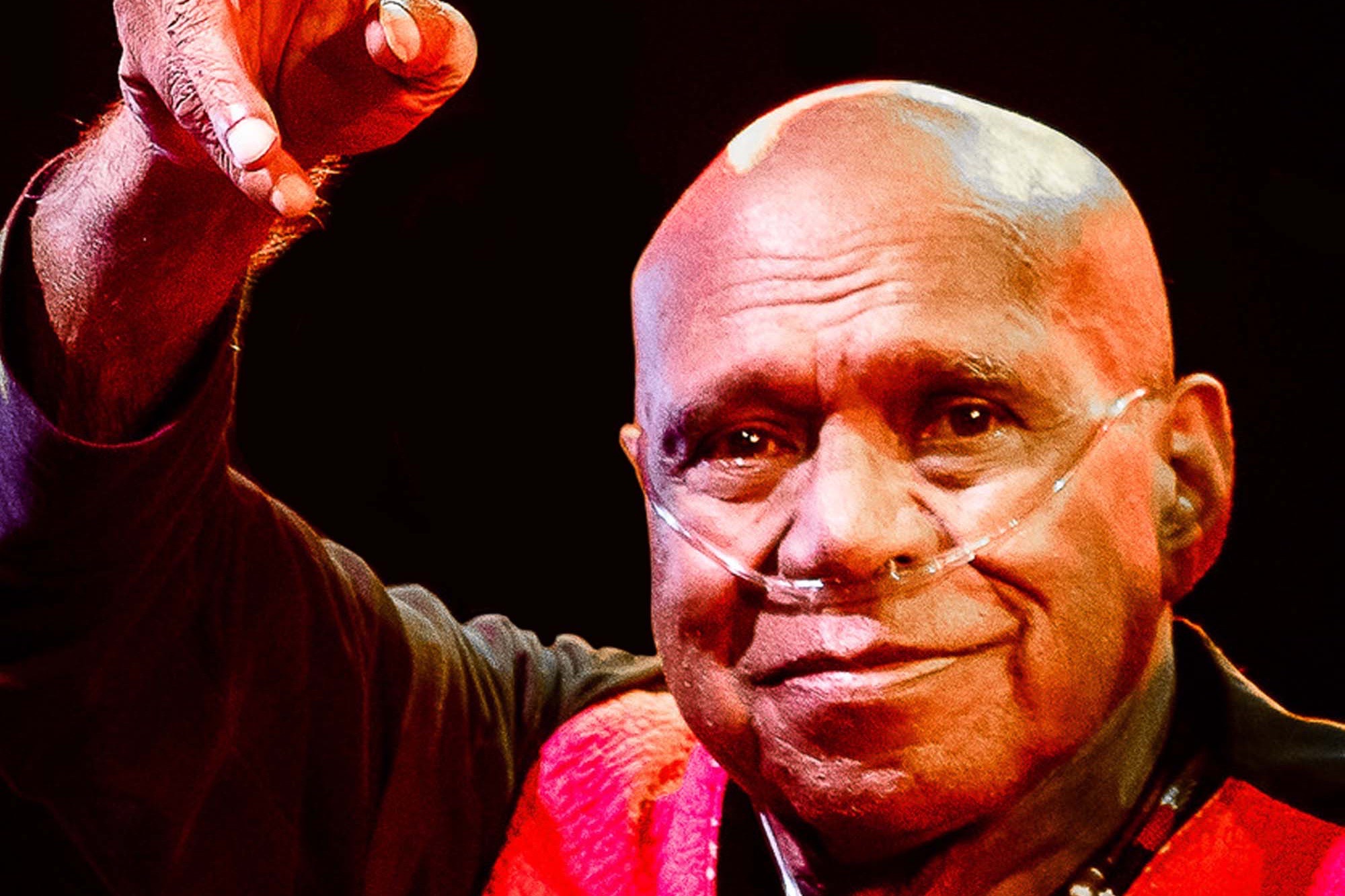 Tribute to Uncle Archie
Uncle Archie Roach's musical family come together for two special concerts singing songs from across his thirty year recording journey. Join Sally Dastey, Emma Donovan, Deline Briscoe, Bumpy, Amos Roach, Radical Son, Fred Leone, David Arden, Gina Williams and Guy Ghouse, David Bridie, Helen Mountfort, Tamala Shelton, Nancy Bates, Candice Lorrae, Madi Colville-Walker and Maylene Slater Burns, his niece, Nola Lauch and Uncle Archie's musicians, Steve Magnusson, Sam Anning and Erkki Veltheim in celebrating the legacy of our beloved songman through story and song.
WORKSHOPS AND CONVERSATIONS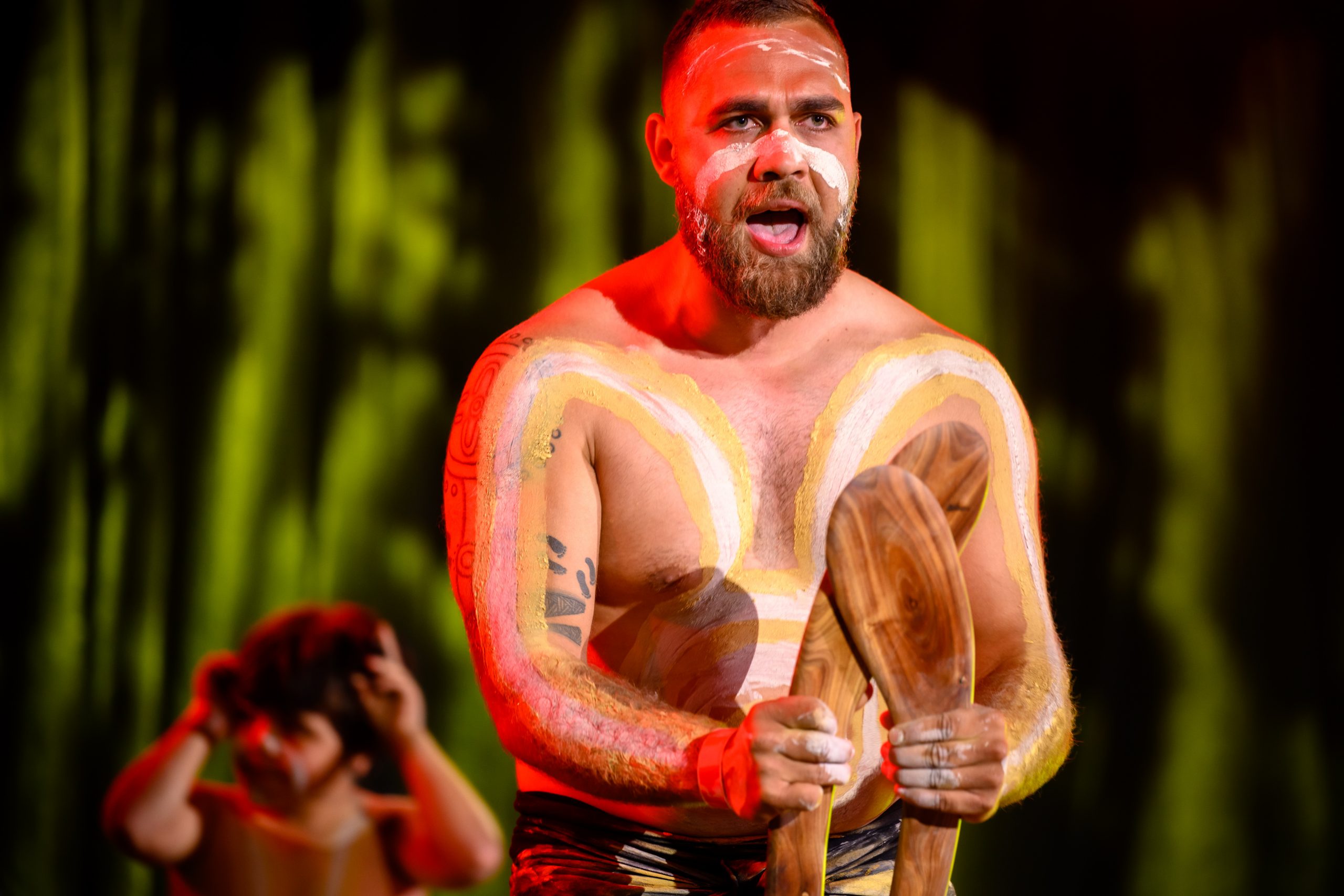 Billy Briggs: Dance Workshop
Ngatanwarr ngathook leenyoong Billy Briggs. I am a proud Keerraywoorroong Bundjalung man. My great grandmother was NellieAustin (Archie Roach's mother).My people are the Kirrae Wurrongpeople. I am here on Sunday to sharesome dances with you and to explainwhat the dances are and mean tous, the Eastern Maar people. It is anopportunity for you to 'shake a leg'and also understand the patterns ofthe ochre. Woorook, Tdo Billy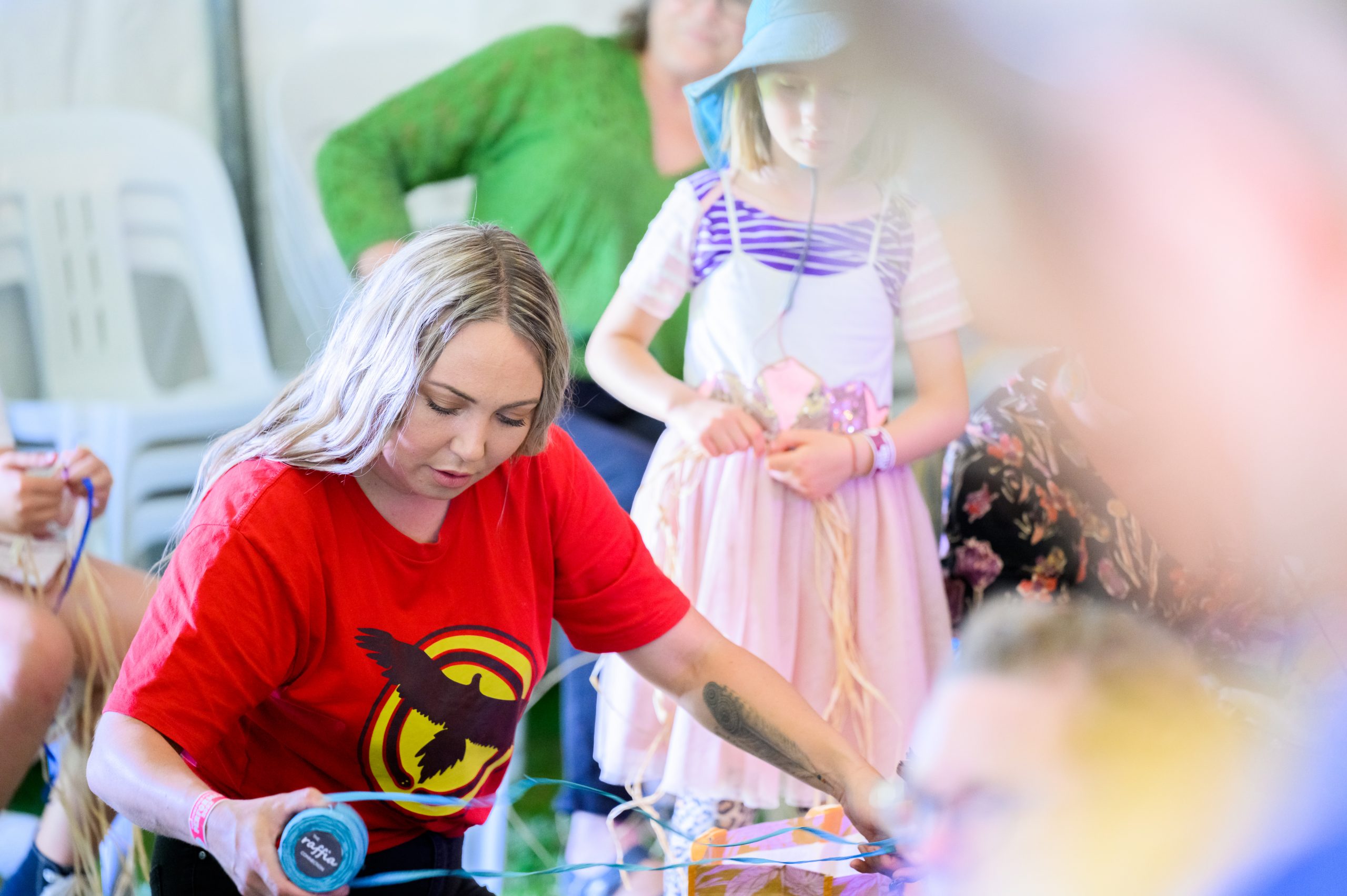 Carla Lauch: Basket Weaving Workshop
Join Carla Lauch to learn the art of basket weaving using traditional techniques from her great grandmother's country, Kirrae Whurrung (Eastern Maar) with a contemporary twist. Born and raised on Bunurong / Boon Wurrung Country (Mornington Peninsula) Carla is the great niece of Archie Roach and the granddaughter of Archie's big sister, Alma. Recommended for 8 years and above. Materials provided. Skill level: Suitable for beginners to advanced weavers.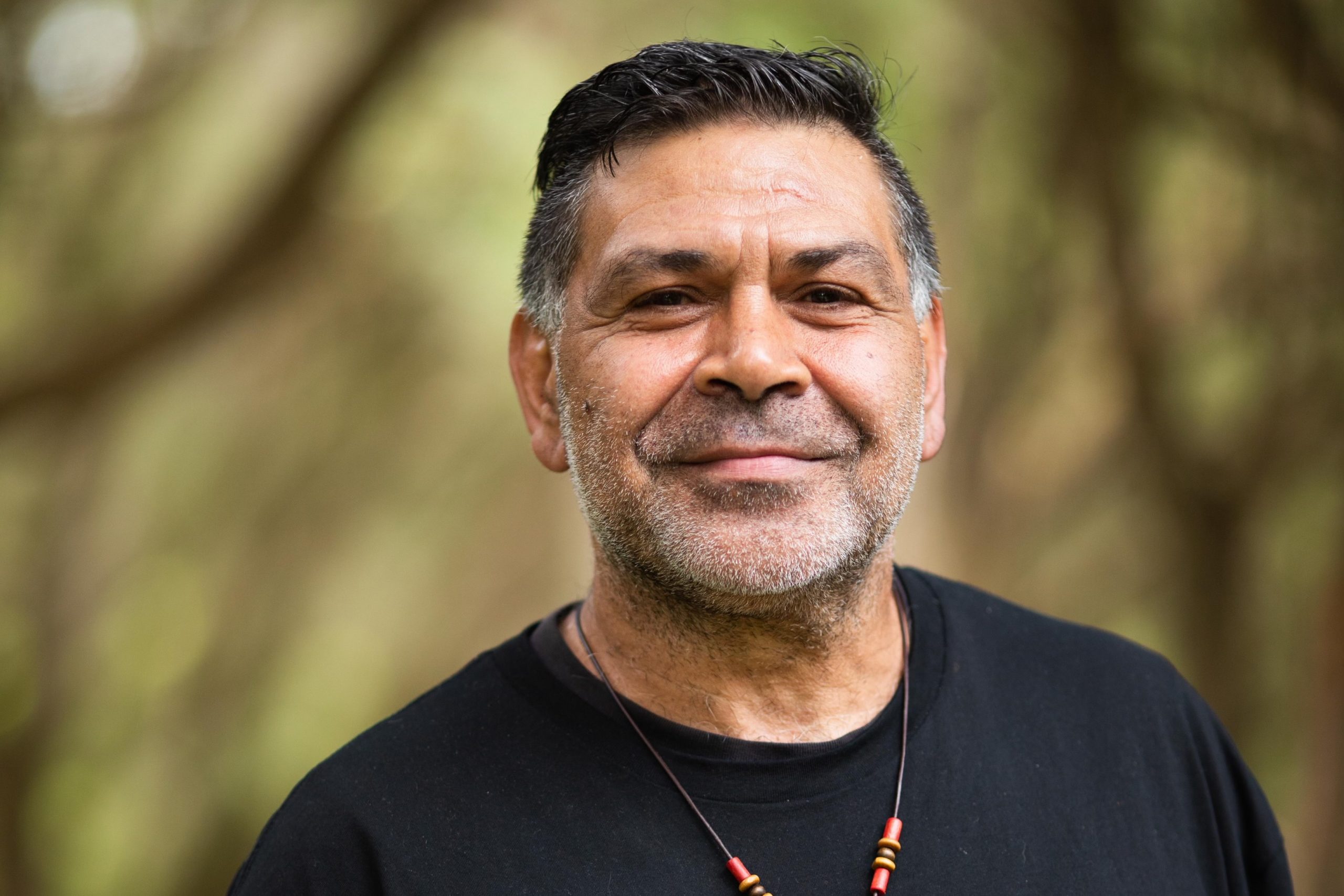 Lionel Lauch: Yidaki Healing
Lionel Lauch is a Gunditjmara KirraeWurrung – Bundjalung man residingon Boon Wurrung Country on theMornington Peninsula. Lionel runs acultural engagement business witha high demand for his yidaki-ledhealing meditation sessions. The yidakiproduces deep rhythmic sounds, whichLionel uses specifically for healingpractices. Senses are heightenedallowing for deep listening as thevibrations flow over and through yourbody, connecting you to the earth andcreating a space for powerful healing to take place.  Photo credit : Noa Smith Fletcher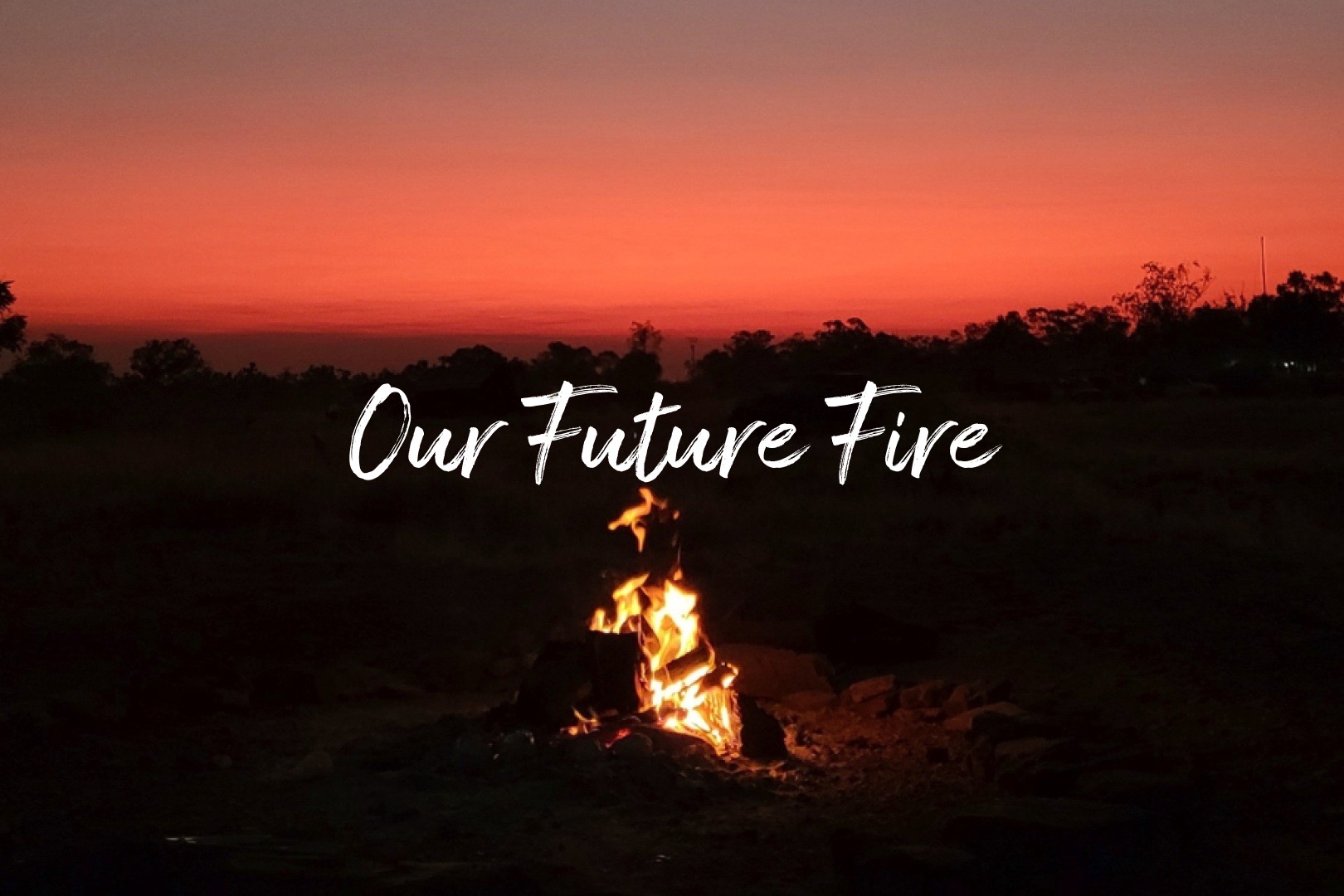 Our Future Fire with Culture Is Life
Join us for this fireside yarn weaving culture, storytelling and live performances by young First Nations People from Culture is Life. Culture is Life is an Aboriginal-led Not-For-Profit organisation who believe that all Aboriginal and Torres Strait Islander young people have the right to thrive and flourish; strong in knowing who they are, where they come from and who they are connected to.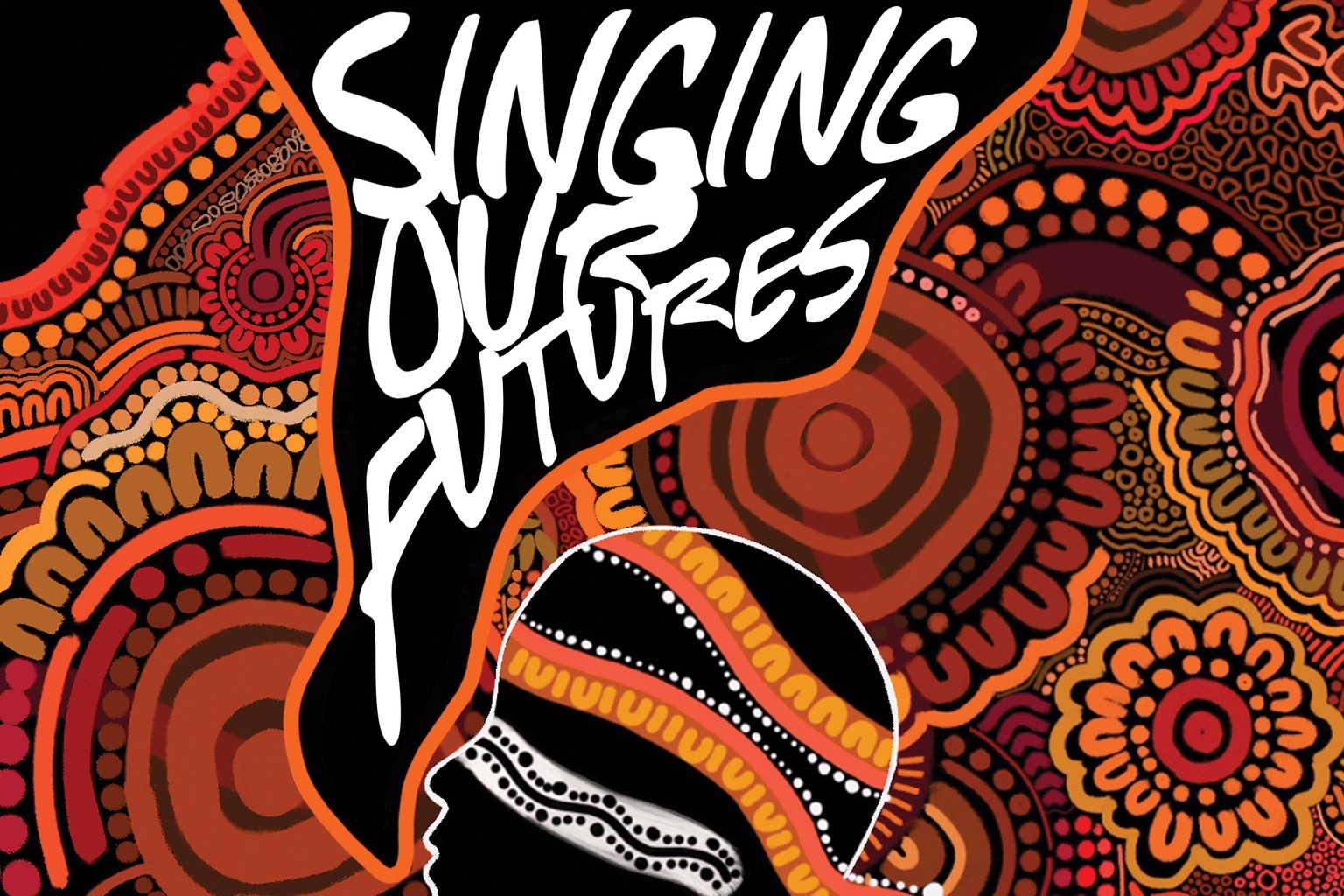 Singing Our Futures: Conversation
Join leading First Nations artists in conversation around Song Writing and Producing. Listen to the journey of storytelling through music and how we're putting a focus on the next generation of artists, that continue our songlines and legacy, inspired by the many iconic Aboriginal and Torres Strait Islander song women and men who have gone before us. Led by Candice Lorrae and young emerging artist, Janaya Roach.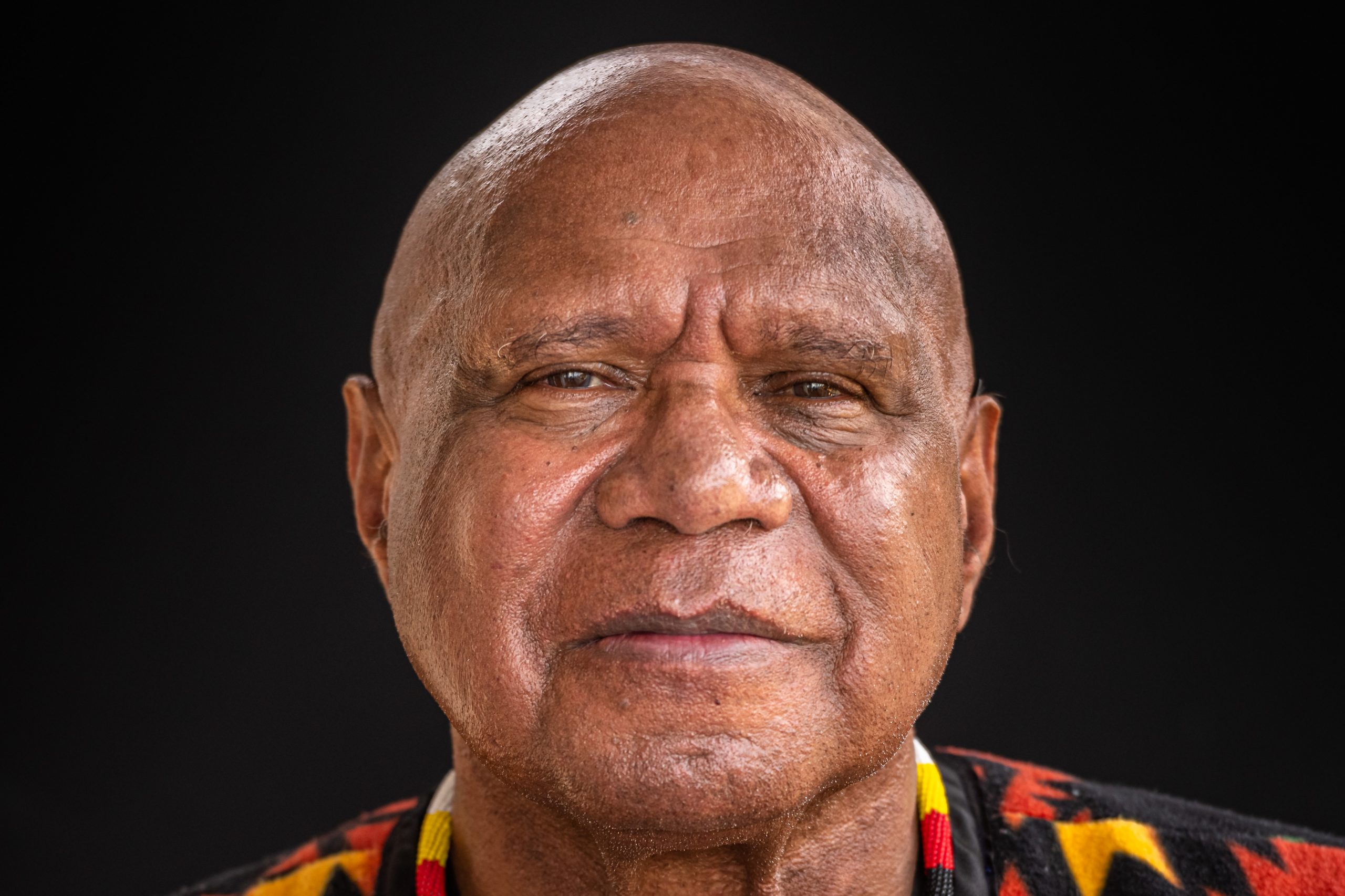 Roach Family Tribute
Members of Uncle Archie Roach's family come together to honor his life in story, dance and song, and pay tribute to the 30th anniversary of his award winning second album, Jamu Dreaming.  Photo credit: Phil Nitchie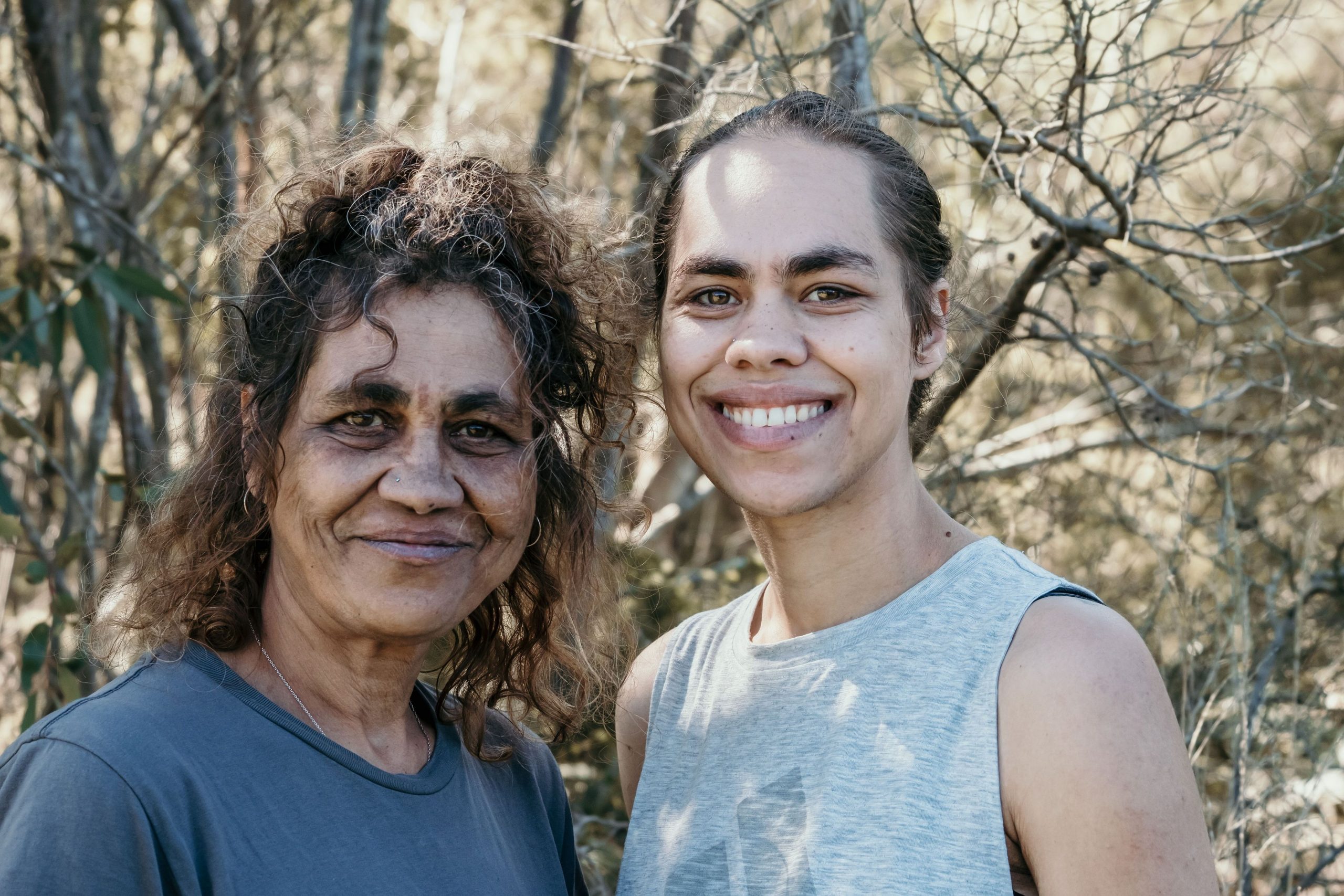 Tracy Roach Kirrae Whurrong: Traditional Art Workshop
Tracy Roach is a proud Kirrae Whurrong and Bundjalung woman and artist. As a member of the Stolen Generations she creates art that connects her to her culture, countryand most of all family. The Eastern Maar people, are Etchers and do linework, not dots. She feels blessed to have her daughter, Mariah Briggs by her side and they are so proud to share their art with you.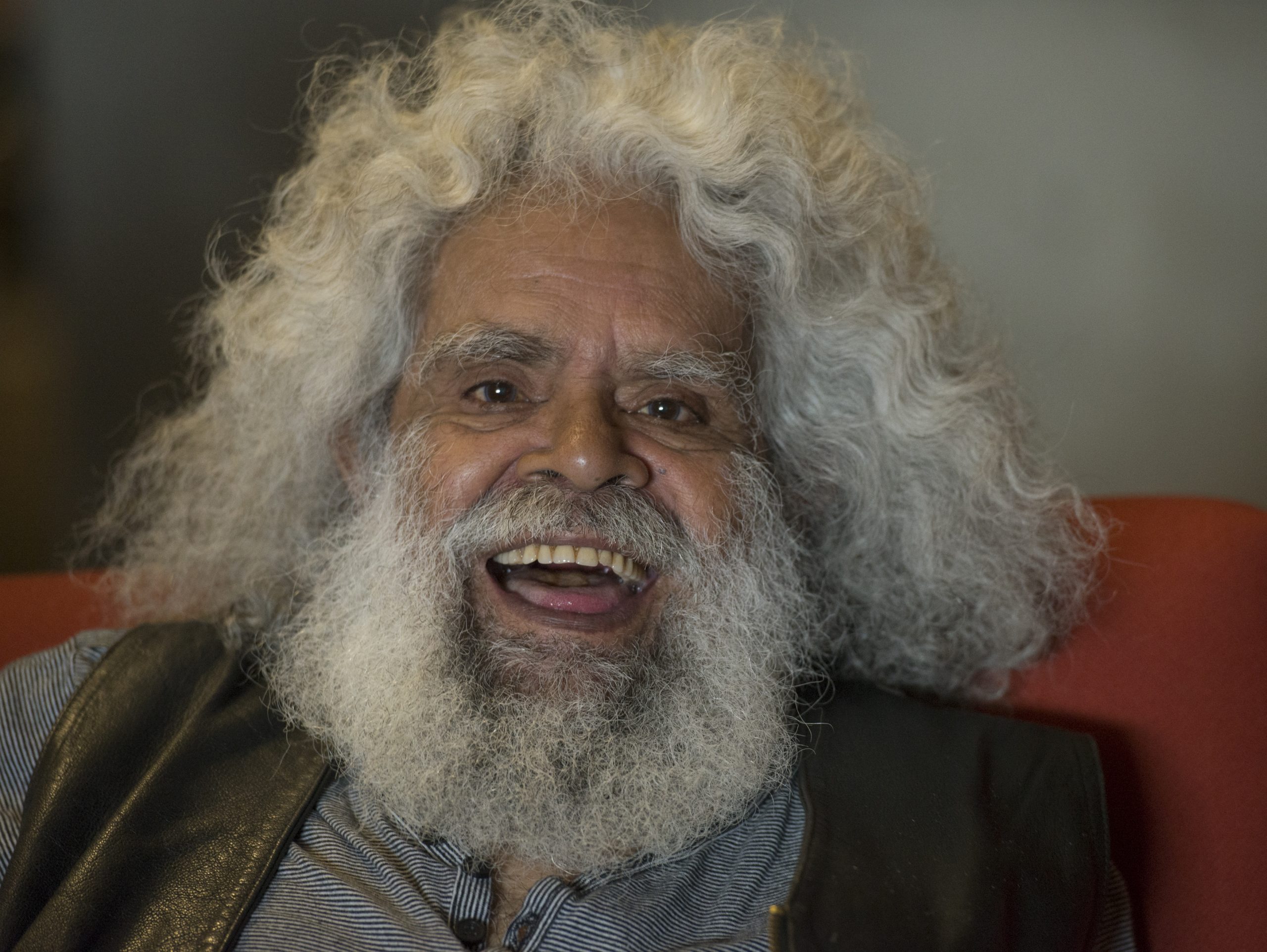 Uncle Jack Charles Tribute: Conversation and Music
Healing through the arts – Honouring the late, great Uncle Jack Charles
Uncle Jack Charles' was a proud board member and ambassador of the Archie Roach Foundation. He was passionate about the foundation's work of Healing through the arts and dedicated his time to shining a light through the arts in the darkest of places, adult prisons and youth detention centres. Join Nancy Bates, Tabitha Lean, Radical Son and Birrunga Henderson as they honor Uncle Jack's legacy, and talk about how he impacted their own work through story and song and continues to inspire for meaningful change. Facilitator – Shane Evans – Uncle Archie's nephew and chairperson of the Archie Roach Foundation.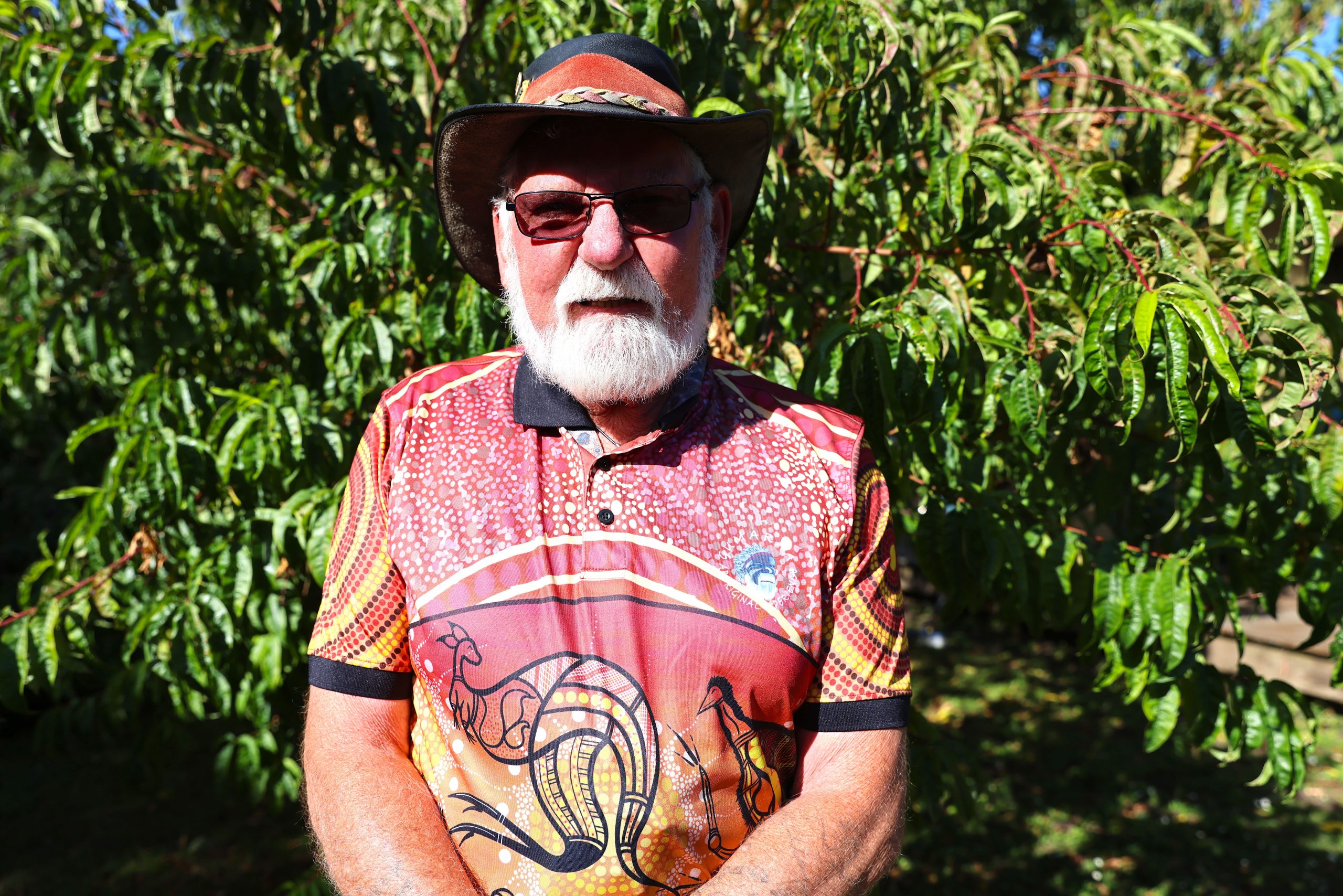 Uncle Rob Lowe: Welcome to the Yarning Circle
Senior Maar Nation Elder, Uncle Rob Lowe, welcomes you to his yarning circle sharing stories about what life was like living on the Framlingham Aboriginal Mission, 'the mish', set up in 1861 under the control of the Board for the Protection of Aborigines. Referring to himself as a professional wagger, Uncle Rob has been sharing yarns about the mish for the past 18 years, through the story of his family.
EXPLORE MORE OF PORT FAIRY FOLK FESTIVAL