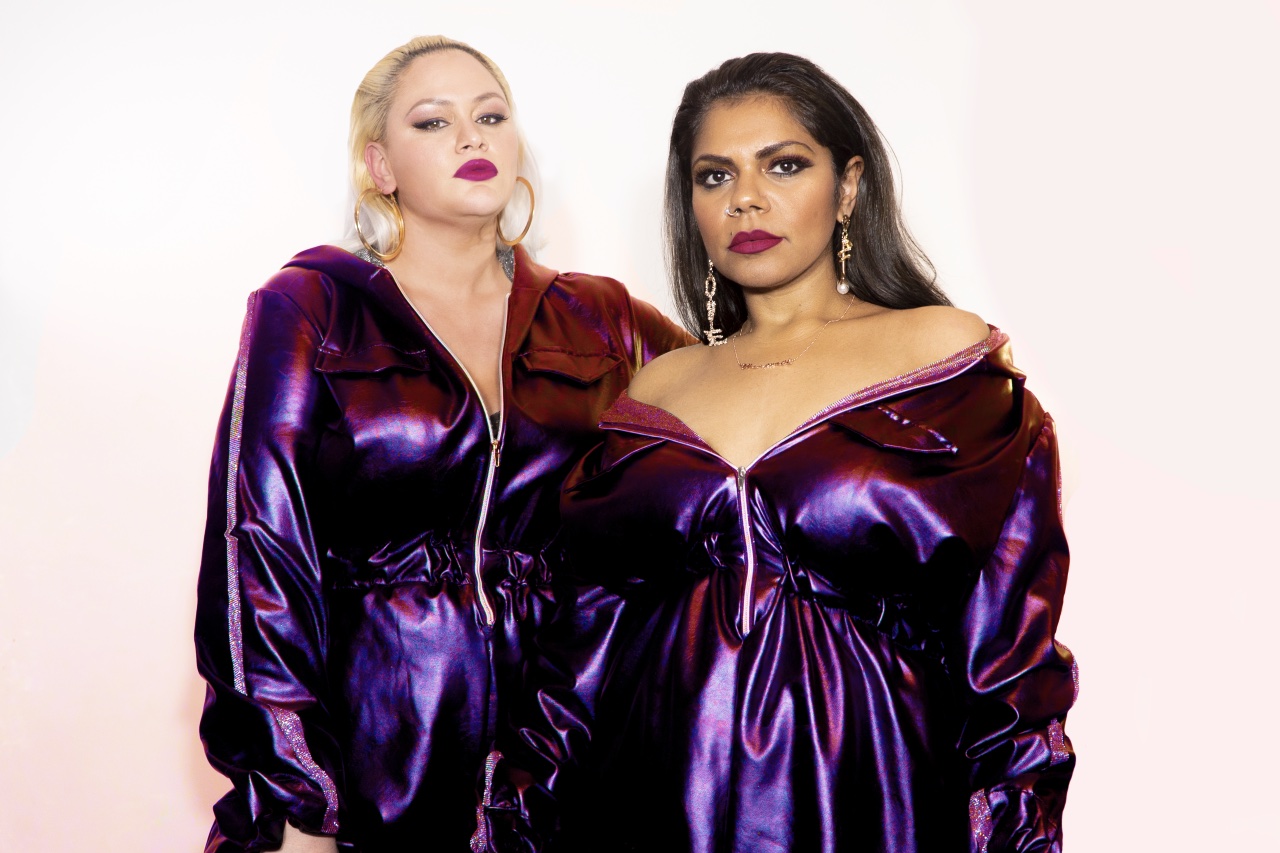 You're dancing under the stars, living your best life and The Merindas are playing. You're channelling your most favourite girl groups of the 90's TLC, Destiny's Child and Salt n Pepa. The Merindas, with infectious energy, strut onto the stage with their soaring vocals, engaging persona with double the amount of swagger and sass. 
Melbourne based duo, The Merindas trail-blaze with their innovative style of Indigenous music. 
Garnering rave reviews on the live circuit, playing festivals and major events across Australia has led them to support some of Australia's biggest stars including US Grammy Award-winning artist Brandy and UK artist Craig David.
With several singles under their belt, their hotly anticipated debut album We Sing Until Sunrise ("Ngangk Ngoorndiny Ngala Warangka" – strongly reflects that we are forever singing, forever dancing and forever celebrating our culture").
Since then, the duo has released their follow up EP 'Complicated' and a remix of Courtney Barnett's 'History Eraser' in 2023 garnering strong reviews in the press and listeners alike.
Now, the duo have taken their live show to the next level; – unleashing their electronic pop/dance hall sound to audiences – backed with new stunning visuals, choreographed moves, and a new band lineup. Unapologetic in staying true to their ethos, The Merindas are constantly re-inventing themselves, and taking audiences by storm – one show at a time.