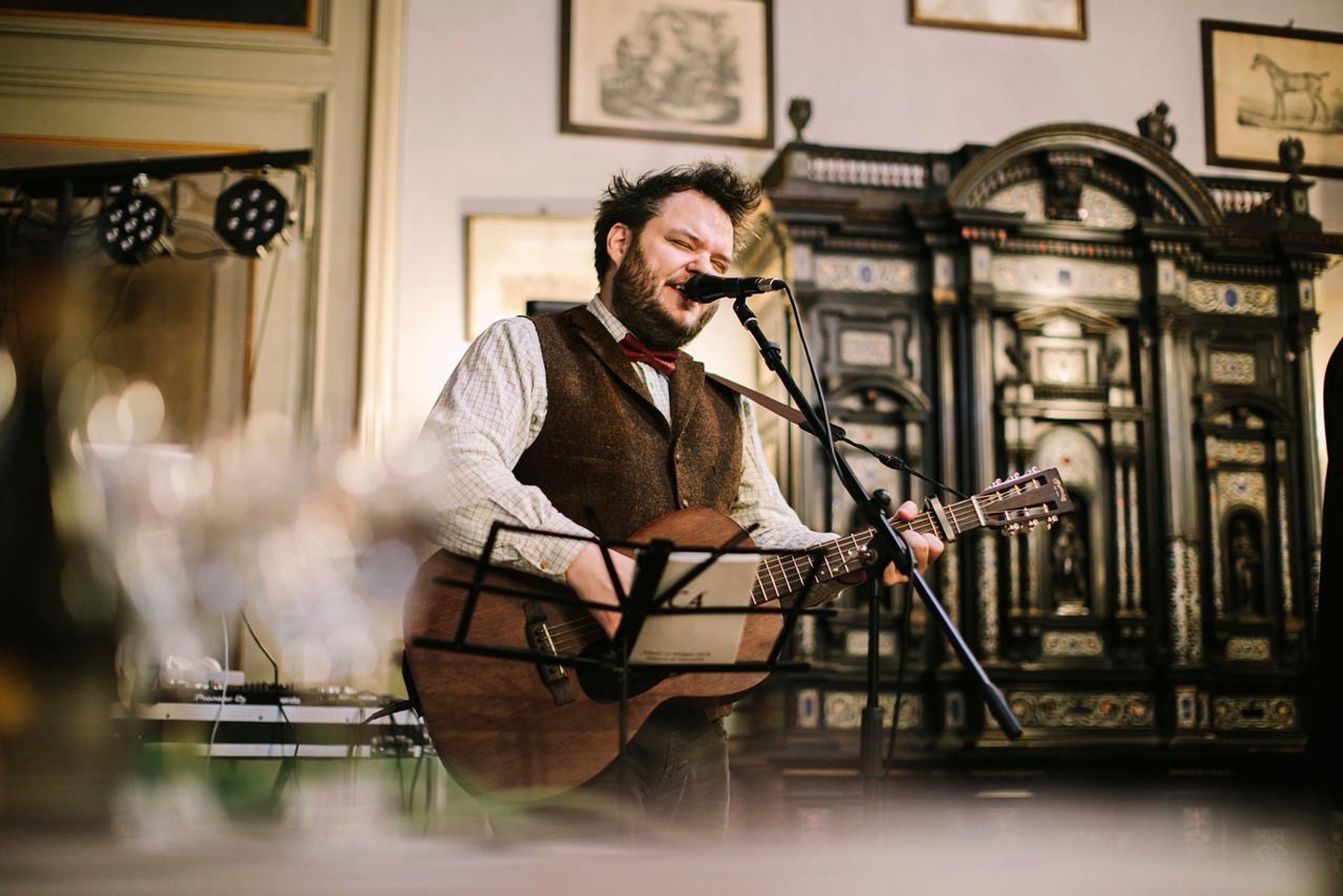 A son of the melancholic eastern fjords and the seldom seen north of Iceland, the gruff, yet gentle Troubadour Svavar Knútur summons his inner demons and outer storms to reflect upon the existential crises and frolicking joys of modern-day rustic fjord dwelling men.
In perfect harmony with his vocation as a lifelong nonconformist, ever dismantling myths and post-colonial gentle-savage stereotypes about his "elfish and magical" people and country, the eclectic musician has in recent years blossomed into a serene and sublime singer and songwriter. Knutur's songs of misery and redemption deliver a healthy dose of hope in the midst of despair.  A humoristic storyteller and avid diver into the murky waters of the human condition, Svavar Knútur, sows and reaps a fantastic mixture of art and entertainment.
In 2018, Svavar Knútur released the first part of a larger project called Ahoy. The album, Ahoy! Side A, featured five new and four repainted songs. An eclectic mix of songs, all exposing different sides of Svavar's sometimes mercurial, but ever-loving attitude to life and the world. The album landed Svavar Knútur two nominations for the Icelandic Music Awards, one for Best album and one for Singer of the year.
Ahoy! Side B is coming out early 2024.