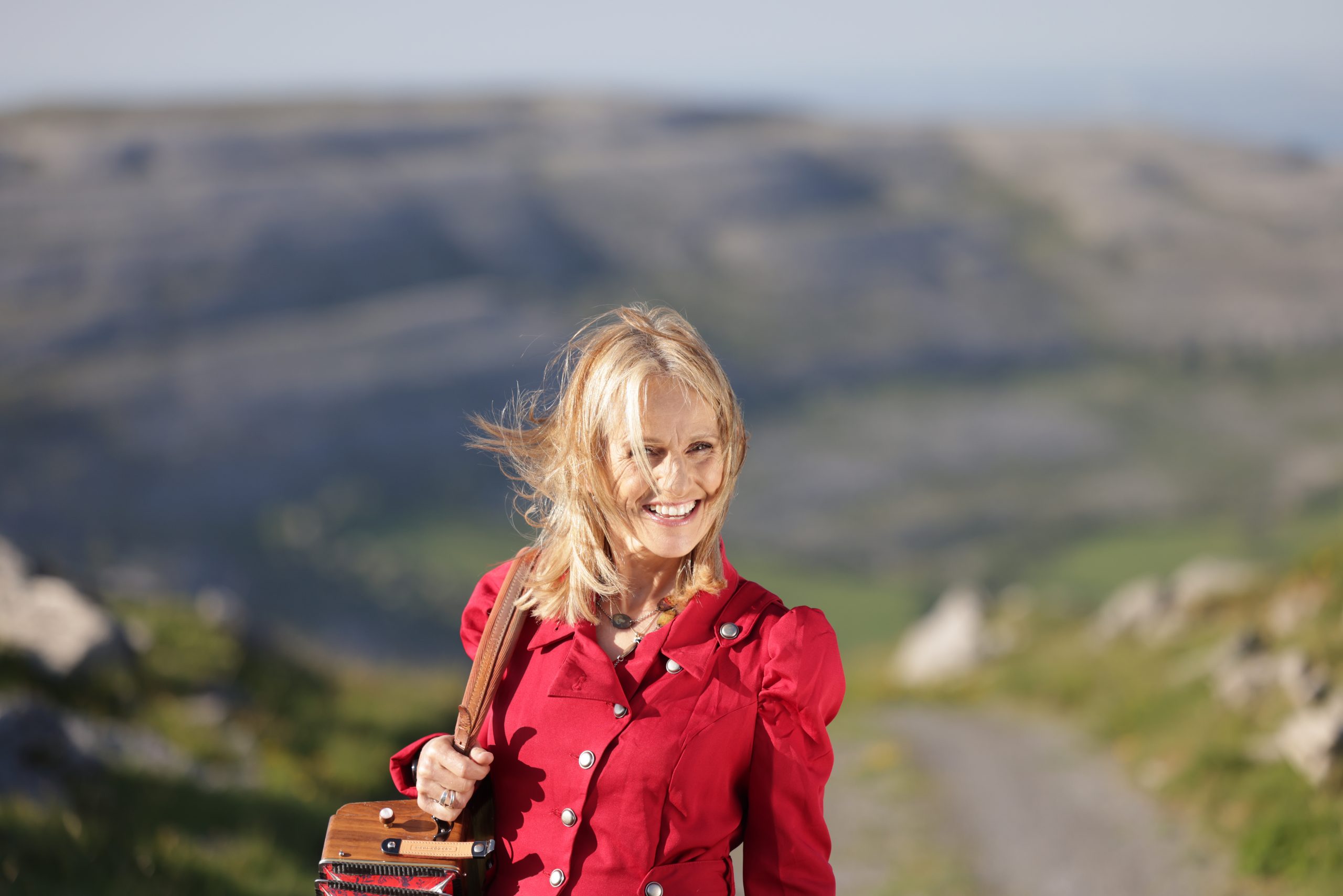 sharon shannon big band (IRE)
Sharon Shannon is a musician who likes to surprise. While she is known for her arrangements of traditional Irish tunes and Irish-influenced compositions, she has always been eager to explore new styles, and to meet and work with other musicians. Renowned for her collaborations, not just in Irish traditional music, but through all musical genres – Hip- Hop, Cajun, Country, Reggae, Classical and Rap.
Sharon has worked with Bono, Adam Clayton, Sinead O'Connor, Jackson Browne, John Prine, Steve Earle, The RTE Concert Orchestra, The Irish National Symphony Orchestra, The Chieftains, The Waterboys, Willie Nelson, Nigel Kennedy, Alison Krauss and Shane MacGowan. A list that is testament to Sharon's versatility as well as her talent.
While crossing over into many genres of music, Sharon's style is uniquely traditional Irish and she has been hugely influential in promoting Irish music, not only in her own country but in the USA where she has collaborated with the aforementioned John Prine and Steve Earle; Canada with Natalie Mc Master; Japan with the Kodo Drummers; and Malawi with Umoza Children of Mzuzu.
The genre-defying star has achieved multi-platinum album sales and has had several chart topping albums, singles and DVDs in her home country. Her album Galway Girl went 4 times platinum in Ireland with the title track winning her the Meteor award two years running for the most downloaded song.