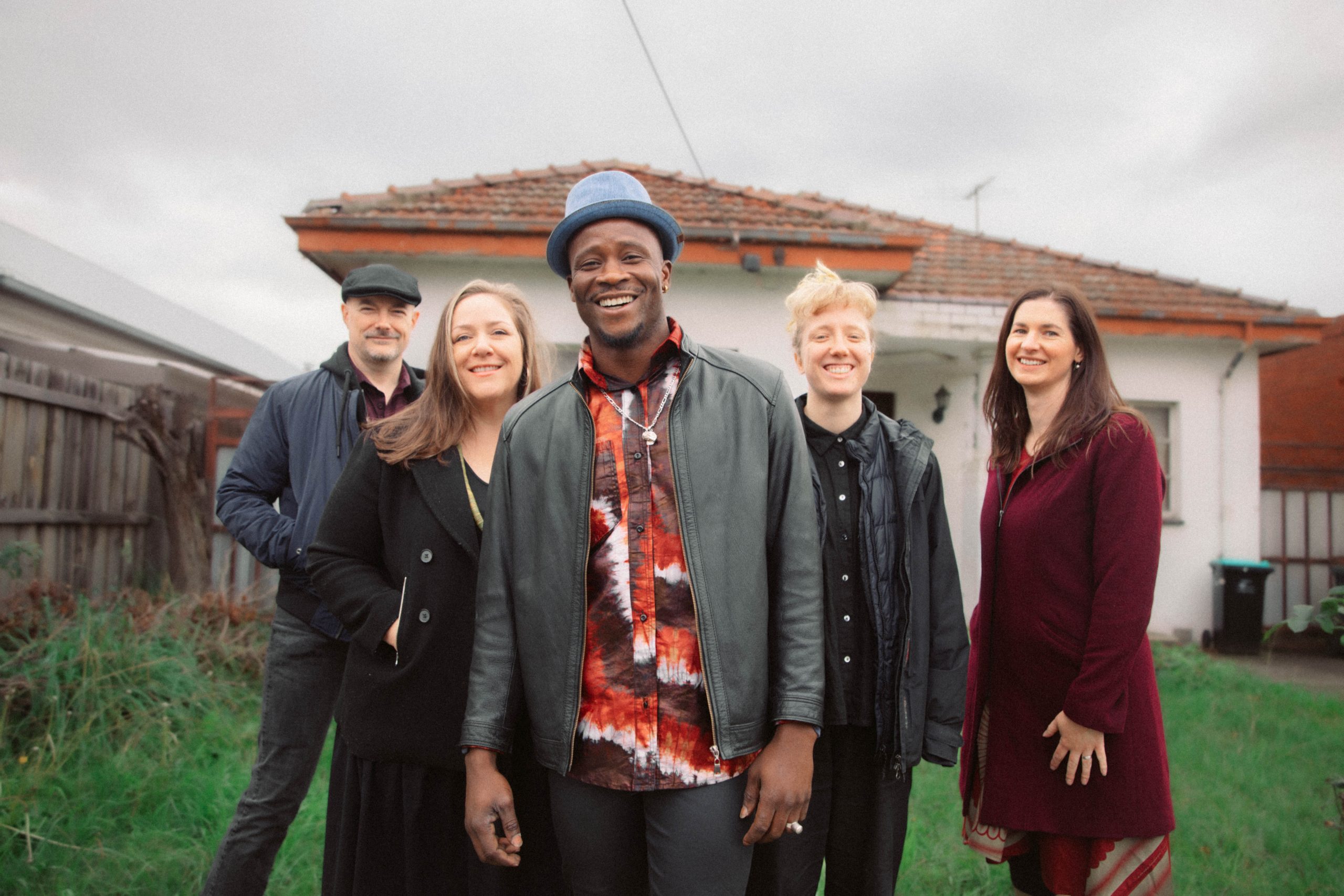 Mohamed Camara is a Guinean-born, Melbourne-based percussionist, songwriter and vocalist, writing and recording in both the Malinke and Susu languages of West Africa. Together with his wife Anna Camara, the pair stand at the helm of contemporary afro-jazz ensemble Jarabi Band, a group formed to act as a vehicle for exploring stories of contemporary African and Australian musical culture, and how these two identities intersect. 
Put simply, 'Jarabi' means love, and love resonates throughout everything the band do. Led by a  husband and wife duo, the focus of the band is to share stories of love, connection and relationships, both an individual's relationship to their surrounding world and environment, and between the players and their musical craft. 
Formed in 2013, when the Camaras met guitarist David Tweedie at Woodford Folk Festival, the band have been active ever since, making regular visits back to Camara's native Guinea to reconnect with traditional music and culture. After a first visit to Guinea in 2013, the trio were quickly joined by bassist Georgia Frey, who joined them on a second trip to West Africa in 2015. More recently, the band has incorporated two mainstays in the Melbourne jazz scene, Maddison Carter and Flora Carbo. In 2021, the group recorded their debut album with producer Stefan Blair (Good Morning, Way Dynamic), tracked over four short days in a cramped studio in Preston before being mixed by John Lee and mastered by Joseph Buchan.