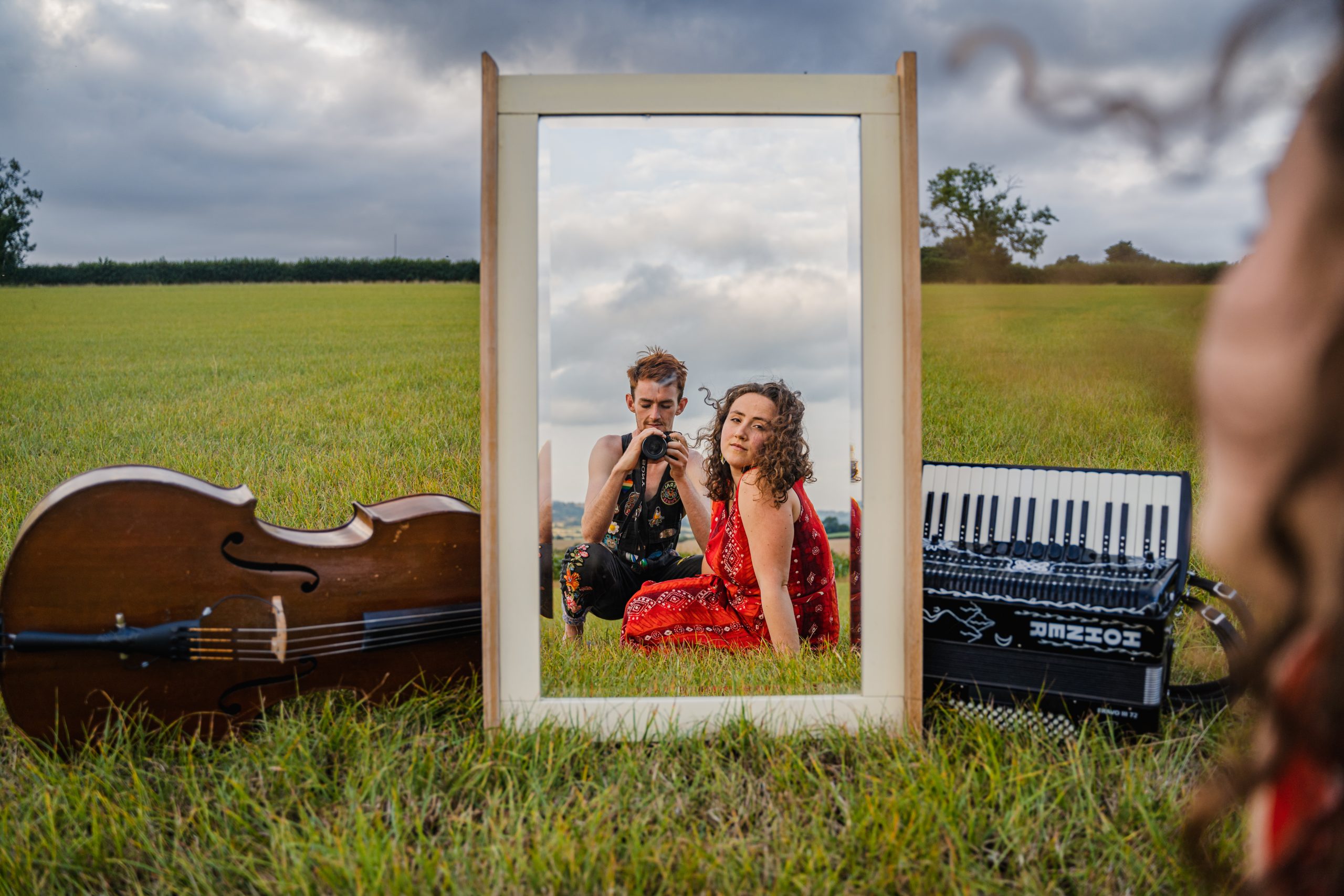 One of the most exciting new folk duos to come out of the UK, Good Habits' award winning, genre-fusing sound has received international critical acclaim in the short 3 years they have been performing.
Composed of Bonnie Schwarz (cello + vocals) and Pete Shaw (accordion), the pair mix virtuosic musicianship and vocal harmony with vivid storytelling, drawing on their diverse musical tastes and weaving them into an action-packed narrative of folky goodness.
After a pandemic spent happily stranded in New Zealand, they arrived back in the UK to spread their joyous music throughout Europe. Their captivating debut album, Going For Broke, received glowing international coverage with FRUK describing their breath-taking live shows as "impossible to resist".
Their touring in NZ was non-stop, including performances at some of the country's biggest festivals: Cuba Dupa, NZ Festival of Lights and Lunasa. Since returning home, they have toured relentlessly around the UK and Europe performing at festivals including Glastonbury, Cambridge and Shrewsbury Folk Festival whilst developing a loyal fanbase internationally.