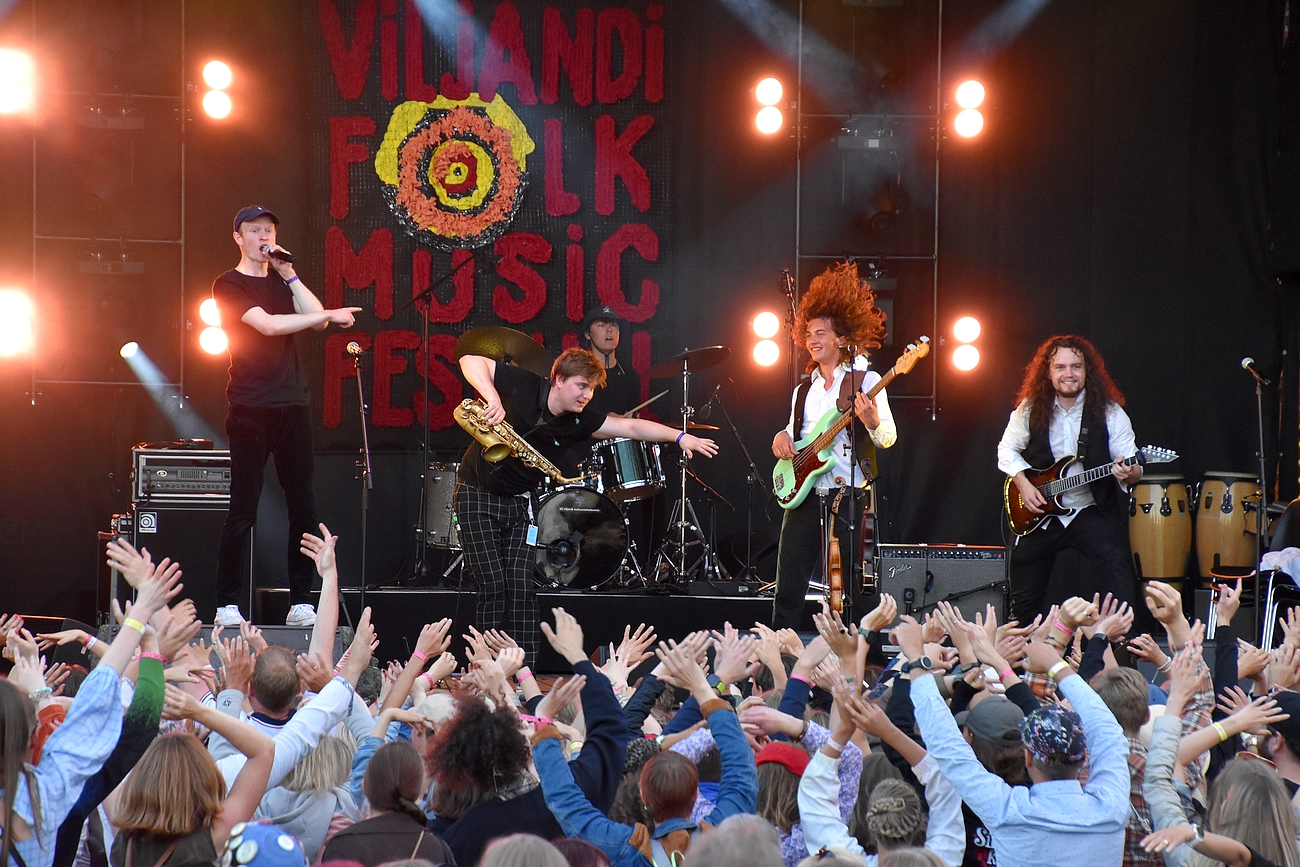 Gangar is a Norwegian folk rock cannon ball of young and wild energy you won't forget anytime soon. Gangar arrange traditional Norwegian instrumental tunes and songs resulting in a new sound that includes everything from rockabilly to djentrock. With inspiration from Hoven Droven, Shining, AC/DC and Meshuggah they make the oldest Norwegian folk repertoire more accessible to a varied audience without compromising the original material.
Frontman and fiddle player Mattias Thedens has a long background in folk music and dance, and with that experience in addition to the other band members' breadth of genre including, jazz, funk, pop, soul and heavy metal, Gangar creates new and innovative sound. Combined with an electrifying stage show, Gangar deliver a musical package of high quality that will make the audience struggle to keep their feet off the dance floor.
Gangar have played many European Festivals including Viljandi Folk Music Festival in Estonia, Noorderzon Performing Arts Festival in Groningen, Netherlands, at Delsbostämman, Nordic Folk Alliance, and Live at Heart in Sweden, and multiple shows in Norway. In 2023 Gangar showcased at Folk Alliance International in Kansas City, and wowed audiences with their music.