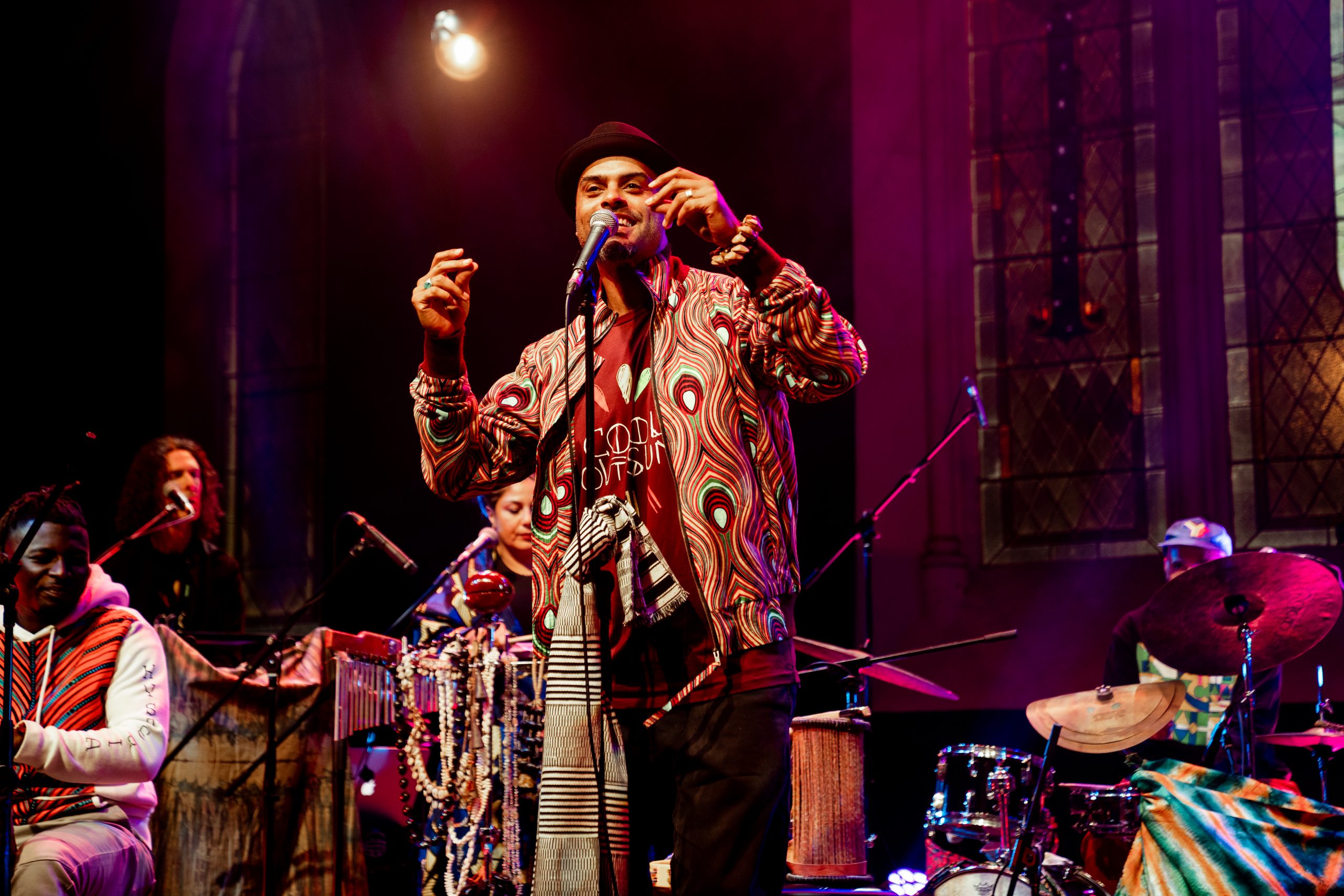 Returning to Port Fairy are Cool Out Sun – a cross-cultural group composed of N'fa Jones, Sensible J and friends Lamine Sonko, Nui Moon & Neda Rahmani. A Hip Hop driven Afro beats provocative, with lyrics powerfully imaginative. Cool Out Sun forms music that lets the spirit move you. 
The collective invites a range of artist's influences to collaborate during live shows, diversifying an ever changing, seasonal soundscape in world/roots/hip hop music. Linguist N'fa Jones with a Hip Hop flavour, Sensible J brings the production and rhythm like no other, and percussion extraordinaires Lamine Sonko, Nui Moon and Neda Rahmani know how to get the party right. Inclusive, unique, feet moving vibrations… 
Their sophomore LP packed with powerful self-explorative rhythm music is slated for release in 2024, following their stunning self-titled debut LP in 2021, it's an exciting time to come Cool Out and bounce in the Sun.