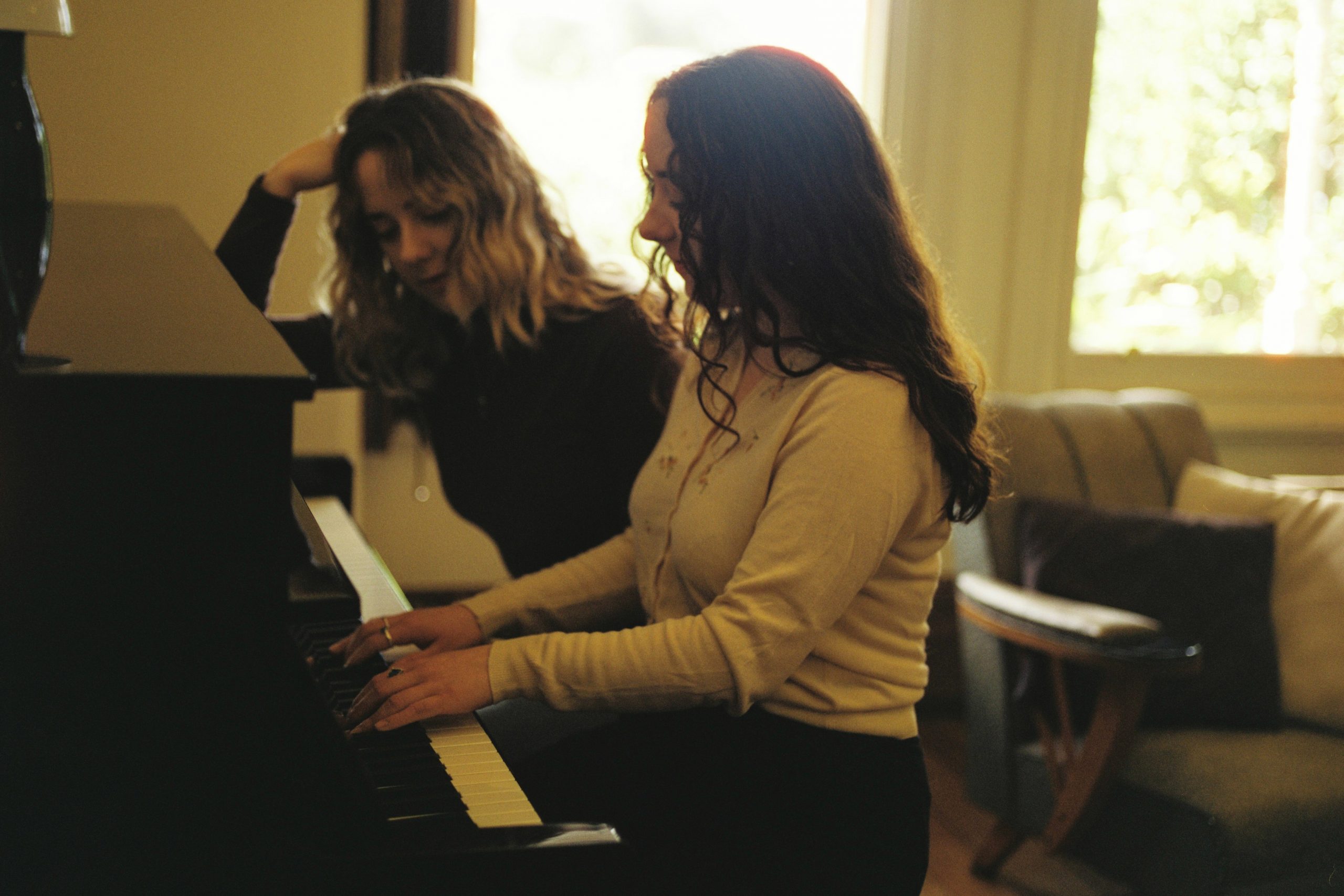 Winners of the 2022 Folk Alliance Australia 'Youth Artist of the Year', Oceanique are a twin sister duo from Western Australia, based in Melbourne. Their songs are filled with peaceful folk energies. The pair sing in tandem, creating layers of continuous vocal harmonies that undulate across a gossamer folk soundscape.
Sisters Maddy and Jess have been crafting their unique folk music since 2019, releasing numerous singles and vastly touring their home state, supporting artists like Emily Barker and Little Quirks. Oceanique and their songs have enchanted many with their stories of love, loss and the wonder of time.
Celtic-inspired instrumentation, delicate harmonies, and reflective lyrics abound on the sisterly indie-folk duo's debut album 'Would The Light Hold Me' released March 2023. The album received national praise, landing them RTRfm's Feature album, Bandcamp's New and Notable feature and Three D radio's release of the week, with plays on ABC and Double J. Following on from the release the duo embarked on their debut national tour which included performances at Canberra's National Folk Festival and their debut headline show in Melbourne.
"I hope you get the chance to check out Oceanique, a beautiful sister duo from WA" – Vikki Thorn (The Waifs)