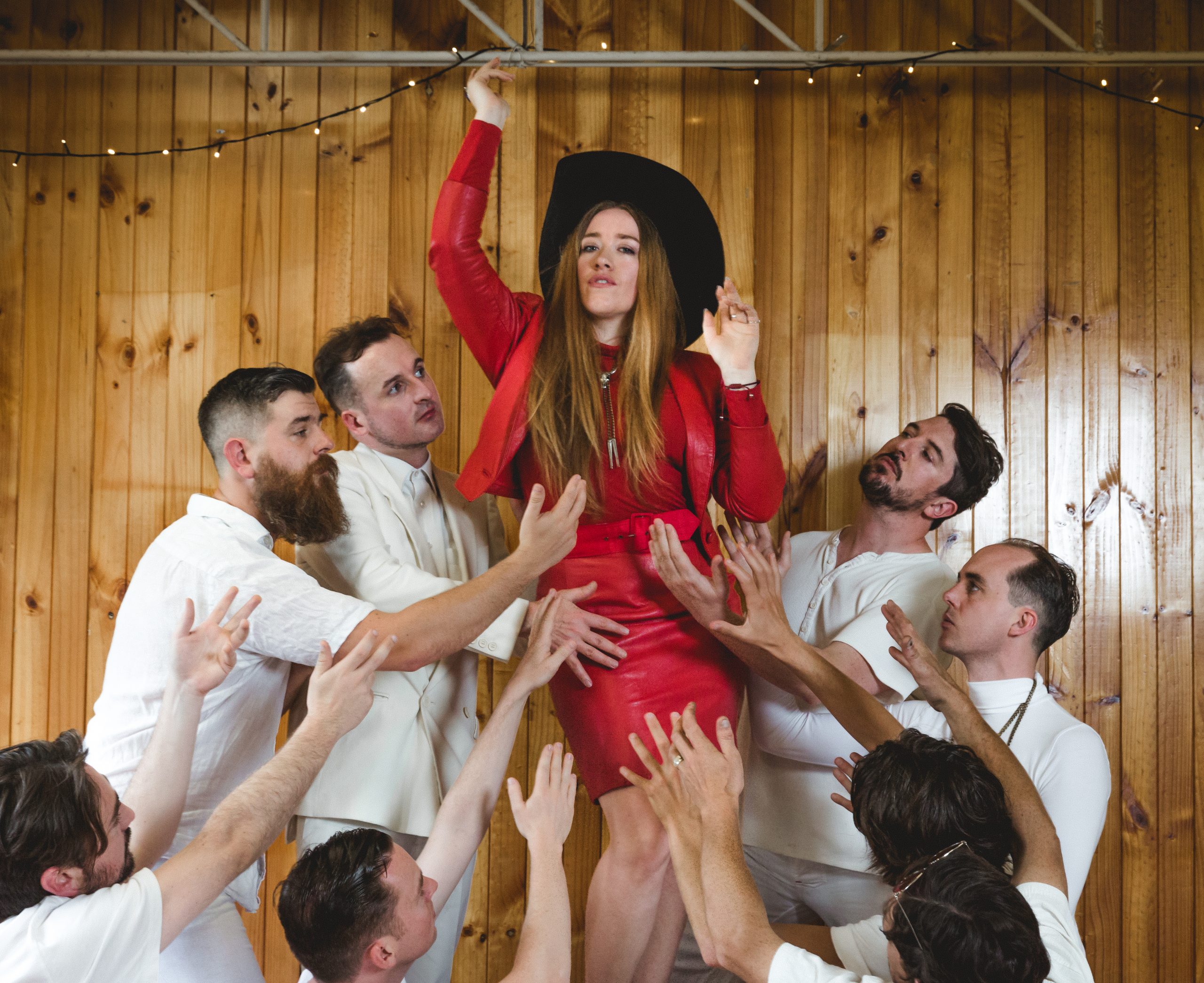 Well-dressed jazz punks with a passion for classic and neo soul, JAZZPARTY play RnB inspired tunes with a contemporary bent. With Darcy McNulty's wailing saxophone leading the horns section, the silver-tongued backing vocals by the jazzboys form the perfect backdrop to the almighty roar of lead lady and soul diva Loretta Miller. This is JAZZPARTY.
After headlining New Years Evie and rousing the Meredith Supernatural Amphitheater into a frenzy at Golden Plains, JAZZPARTY took the party West to tastemaker festival Wave Rock. They have also supported New Orleans Grammy nominated jazz-funk band The Hot 8 Brass Band, Lake Street Dive and Lee Fields. This eight-piece party band of extraordinary Jazz and soul musicians are still revelling in the buzz off the back of their debut release 'Monday Night' and massive run of Summer festivals with performances at Riverboats, WOMAD, St Kilda Festival and Brunswick Music Festival. 
Led by former saxophonist and songwriter of Clairy Browne & The Bangin Rackettes Darcy McNulty and supreme diva and ex-Rackette, Loretta Miller, JAZZPARTY are an inimitable force. A riot of a rhythm, 'Monday Night' boasts epic horn sections and manic keys as well as soulful melodies and heartbreaking vocals. Singing lead on almost half the songs, soul diva and style icon, Loretta Miller aka "The First Lady of JP" steps into her own on the album, co-writing the single, Talking in Your Sleep and singing lead on almost half the album. Produced by award-winning producer, Steven Schram, Monday Night was recorded live and bares the hallmarks of his dynamic production.