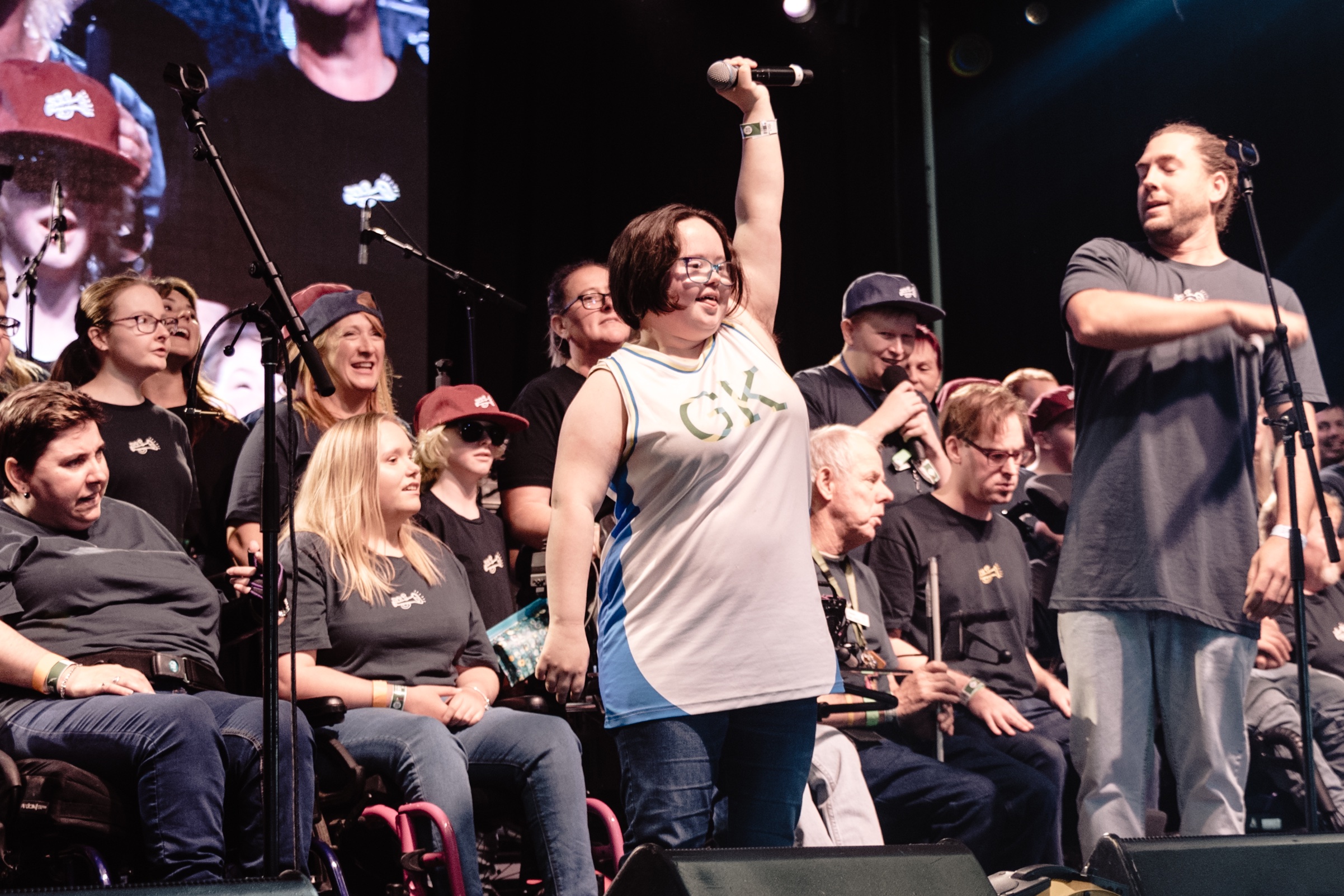 Grace Kenny, also known as GK, is a hip-hop artist and singer/songwriter from south-west Victoria. Sharing her stories through songs from before she could talk, GK finds inspiration in emotion. Confident, powerful, articulate – a wizard with words – her relevant lyrics dig deep, revealing GK's past, present and future while paying homage to hip hop greats.
A passionate and dynamic rapper who you should pay attention to – GK is propelling into the world at lightning speed (if you open the dictionary, and look under 'force of nature', GK will be there).  As an artist, GK is unapologetic and confident. She is a go-getter and is a testament to hard work and determination. She uses her lyrics and songs to empower herself and those around her and has a talent and energy that is not to be ignored. Her music is compelling, and it speaks to the heart of who Grace is – a soulful and emotive individual. Her artistry is 'simple' (as she puts it) – the putting together of words that turn into lyrics, allowing her to express herself through songs that are ultimately GK's stories and life experiences.
GK's debut EP is due to drop in 2024 and is expected to make audiences feel that they can do whatever they can to make their world a little bit better.
"Rapping gives me a chance to get everything out that I need to say and I'm on the way to becoming the best. I would like me and my music to be an inspiration to other people with Down Syndrome,  also to people who don't have a disability, to not be afraid of what they could become." – GK