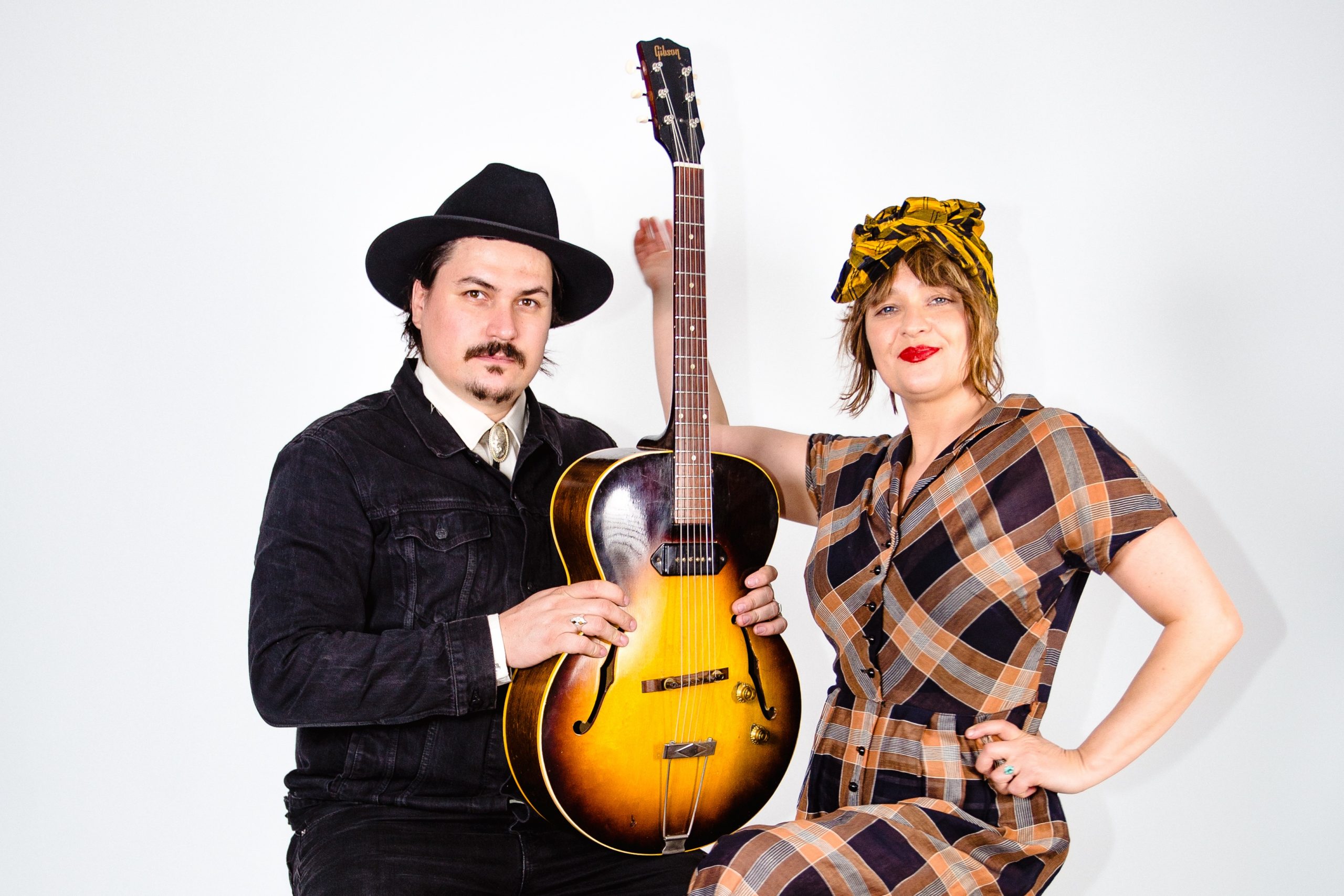 Blue Moon Marquee perform original compositions influenced by anything that swings, jumps or grooves. A.W. Cardinal, a Metis of Cree heritage (vocals/guitar) and Jasmine Colette a.k.a. Badlands Jass (vocals/bass/drums) have played everywhere from jazz clubs, Lindy Hop dance halls, folk venues, blues haunts, hospitals, prisons, motorcycle joints, dive bars and festival stages. 
The result of 9 years of rigorous crisscrossing Europe and North America is a distinct energy & style from this acclaimed duo. Carving a path through blues, jazz, jump jive, folk, country, swing and Indigenous soul with an authentic spirit, their sound does not idle easily in one certain category. It stomps and struts through the wilds, conjuring a blend where Howlin' Wolf tangos with Django, Ernest Tubb shoots firecrackers with Cab Calloway, and Memphis Minnie throws dice with Screamin' Jay Hawkins.
Colette not only commands the upright bass but also brings the rhythm with her feet on a custom foot drum kit, all while singing in her signature honey-dipped tone. Cardinal's distinctive and soulful vocals barrel out like a raging bull while his guitar crackles with the swinging energy of jazz-tinged blues.